Hey there! So, you're on the hunt for the best limo service in Canada, huh? Well, buckle up and get ready for a wild ride because I've got all the insider tips to make sure you find the perfect wheels for your needs. Choosing the right limo service is no joke – it can make or break your special occasion. Whether you're planning a wedding or prom night, or just want to feel like a VIP for a day, getting it right is crucial.
Now, picture this: You step into a sleek and stylish limo that screams elegance and luxury. The chauffeur greets you with a smile and opens the door like they do in those fancy movies. As you settle into plush leather seats and pop open some bubbly, you know you've made the right choice.
But how do you identify that dream limo service amidst all the options out there? Fear not! We'll also explore why hiring a reputable and reliable provider is worth every penny.
Tips for Finding the Best Limo Service in Canada
There are a few key factors to consider. By following these tips, you can ensure that you choose a reliable and reputable limo service provider.
Researching different limo service providers: Start by researching and comparing the offerings of different limo service providers. Look for companies that have a good reputation and offer the services you require.

Checking online reviews and testimonials: Read online reviews and testimonials from previous customers to get an idea of their experiences with the limo service provider. This will help you gauge their level of customer satisfaction.

Inquiring about fleet size and variety: Find out about the fleet size and variety of vehicles available for selection. A good limo service provider should have a diverse range of vehicles to cater to different preferences and group sizes.

Considering experience and reputation: Take into account the company's experience and reputation in the industry. Look for established companies with a proven track record of providing excellent service.
By considering these tips, you can narrow down your options and find the best limo service in Canada that meets your specific needs. Whether it's for a special occasion or an airport transfer, choosing a reliable limo service will ensure a comfortable and enjoyable experience.
Qualities to Look for in a Great Limo Service in Toronto
There are several qualities you should look for. These qualities will ensure that you receive a quality limousine service with exceptional service. Here are some key factors to consider:
Licensed, Insured, and Safety-Focused: A great limo service should be licensed and insured, adhering to all safety regulations. This ensures your safety and peace of mind during your journey.

Professional Chauffeurs with Excellent Customer Service Skills: The availability of professional and well-trained chauffeurs is crucial. They should not only have excellent driving skills but also possess outstanding customer service abilities. They should be polite, punctual, and knowledgeable about the area.

Diverse Range of Luxury Vehicles: Look for a limo service that offers a diverse range of luxury vehicles suitable for various occasions. Whether you need a sleek sedan for a business meeting or an elegant stretch limousine for a special event, having options allows you to choose the perfect vehicle.

Flexible Booking Options and Special Requests Accommodation: A great limo service should provide flexible booking options to fit your schedule. Whether it's an airport transfer or a night out on the town, they should be able to accommodate your specific needs. They should be open to fulfilling any special requests you may have.
Hiring the Best Luxury Limo Service in Canada: Useful Tips
Understand Your Specific Needs and Requirements
Before contacting any limo service provider, it is crucial to understand your specific needs and requirements. Consider the number of passengers, the duration of the event or trip, and any special requests you may have. By clarifying these details beforehand, you can ensure that you choose a limo service that meets your expectations.
Request Detailed Information about Pricing
When hiring a luxury limo service in Canada, it's essential to have a clear understanding of the pricing structure. Request detailed information about the costs involved, including any additional fees or surcharges. This will help you avoid unexpected expenses and allow you to budget accordingly.
Ask About Included Amenities
To enhance your experience, inquire about the amenities included with each vehicle. Some luxury limo services offer features like Wi-Fi or entertainment systems for added comfort during your journey. Knowing what amenities are available will help you select a limo service that aligns with your preferences.
Seek Recommendations from Trusted Sources
One effective way to identify the best limo service in Canada is by seeking recommendations from trusted sources. Reach out to friends, family members, or event planners who have used luxury limo services before. Their firsthand experiences can provide valuable insights and help guide you toward choosing a reliable and reputable provider.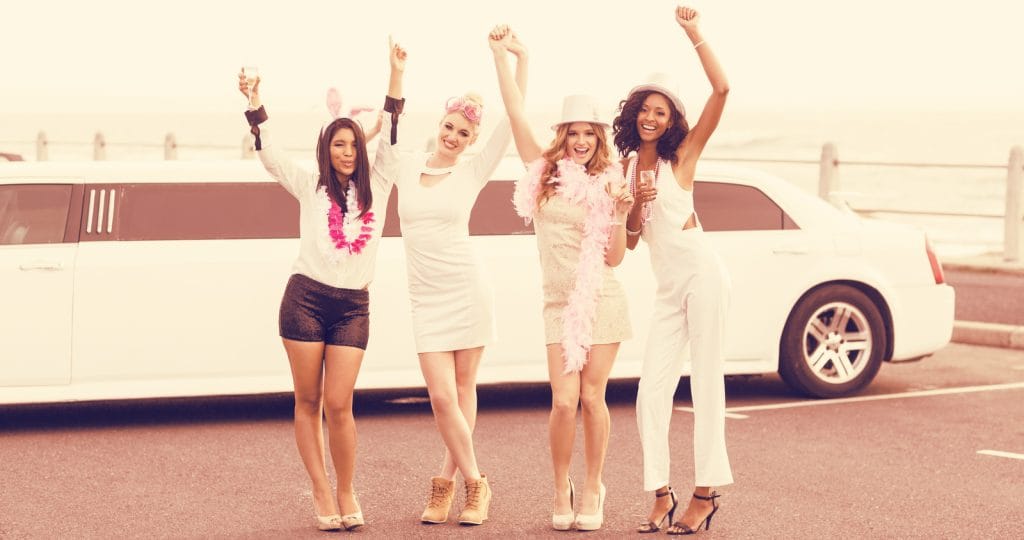 By following these useful tips when searching for a luxury limo service in Canada, you can ensure that your transportation needs are met with professionalism and excellence. Understanding your specific requirements, clarifying pricing details, considering available amenities, and seeking recommendations will enable you to make an informed decision that aligns perfectly with your needs.
Affordable Prices: Quality within Your Budget
Exploring different pricing packages offered by various limo service providers is essential when trying to identify the best limo service in Canada for your needs. Comparing prices based on factors like duration, distance, and vehicle type required can help you make an informed decision.
When researching different limo services, inquire about any discounts or promotions available during off-seasons or weekdays. This can significantly reduce the cost while still ensuring quality service. It's crucial to ensure there are no hidden costs involved before finalizing your booking. Transparency regarding pricing will help you avoid any unexpected surprises.
To find the best limo service that fits your budget, consider reading customer reviews online. These reviews provide valuable insights into the experiences of previous customers and can give you an idea of the quality of service provided by a particular company.
Many limo service providers offer a wide range of services tailored to specific customer needs. They may cater to different areas or businesses, so it's important to choose one that aligns with your requirements. Some companies even provide tools on their website that allow you to easily compare prices and services offered by multiple providers in your area.
Remember that affordable prices don't necessarily mean compromising on quality. By doing thorough research and considering all available options, you can find a limo service that offers excellent service at a reasonable cost.
Luxurious and Fully Equipped: Safety and Comfort in Limo Rides
Safety and comfort are two crucial factors to consider. A great limousine service should offer a luxurious and fully equipped experience, ensuring that you can enjoy your ride with peace of mind.
Proper maintenance and regular servicing of the limo fleet to ensure safety: The best limo services prioritize the safety of their passengers by maintaining their luxury limousines meticulously. Regular servicing ensures that all essential components are in excellent working condition, reducing the risk of any unforeseen issues during your ride.

Availability of essential amenities: A top-notch limo service understands the importance of providing a comfortable journey. They offer amenities like climate control, ensuring that you can adjust the temperature according to your preference. Comfortable seating arrangements allow you to relax throughout the ride, while privacy partitions grant you seclusion from prying eyes.

Ensuring COVID-19 safety protocols: In these uncertain times, it is crucial for a limo service to prioritize passenger safety by following all necessary COVID-19 safety protocols. This includes regular sanitization of vehicles, mandatory mask-wearing for chauffeurs and passengers, as well as practicing social distancing measures whenever possible.

Offering additional features upon request: To enhance your experience further, many luxury limousine services provide additional features upon request. Whether it's refreshing beverages or special decorations for a celebratory occasion, they go above and beyond to accommodate your specific preferences.
Choosing the Best Limo Service in Canada
Congratulations! You are now equipped with valuable information on how to identify the best limo service in Canada for your needs. By following the tips provided, such as looking for qualities like reliability, professionalism, and a diverse fleet of luxury vehicles, you can make an informed decision that ensures a memorable and enjoyable experience.
Now that you know what to look for, it's time to take action. Reach out to different limo services in Canada and ask them about their offerings. Inquire about their safety measures, pricing options, and any additional amenities they provide. Remember, your comfort and satisfaction should be their top priority.
Don't settle for anything less than exceptional. Take charge of your transportation needs and indulge yourself in a luxurious ride that exceeds your expectations. Whether it's for a special occasion or simply treating yourself to a VIP experience, selecting the right limo service will elevate your journey to new heights.
FAQs
How far in advance should I book a limo service?
It is recommended to book your limo service at least one week in advance. This allows ample time for the company to secure the desired vehicle and make necessary arrangements. However, during peak seasons or popular events, it is advisable to book even earlier to ensure availability.
Are gratuities included in the price?
Gratuities are typically not included in the initial price quoted by most limo services. It is customary and appreciated to tip your driver separately based on their level of service. A standard practice is tipping around 15-20% of the total fare.
What happens if my event runs longer than expected?
If your event runs longer than anticipated, contact your limo service provider as soon as possible. They will do their best to accommodate any changes or extensions needed but keep in mind that additional charges may apply depending on the duration of the extension.
Can I make special requests for amenities or decorations?
Absolutely! Many limo services offer customization options to enhance your experience. Whether it's requesting specific amenities like champagne, decorations for a birthday celebration, or even a specific type of music, communicate your preferences in advance to ensure they can be accommodated.
What is the cancellation policy?
Cancellation policies vary between limo service providers, so it's essential to review their terms and conditions before booking. Some companies may require a certain notice period for cancellations to avoid any fees, while others may have non-refundable deposits. Familiarize yourself with the cancellation policy to avoid any surprises.