Embark on a journey through the stunning city of Burlington, Canada with TopLimo as your trusted transportation partner. Whether you're visiting for business or pleasure, our top-notch Burlington limo service will ensure a luxurious and comfortable travel experience from start to finish.
With a wide range of vehicles and professional chauffeurs at your service, exploring Burlington's best attractions has never been easier. From the picturesque waterfront to the vibrant downtown area, let us take care of all your transportation needs while you immerse yourself in the charm and beauty of this remarkable city.
Top Attractions in Burlington, Canada
Explore the stunning Royal Botanical Gardens in Burlington
A must-visit attraction in Burlington is the breathtaking Royal Botanical Gardens. With its vast collection of plants and beautiful landscapes, it's a nature lover's paradise. Take a stroll through the various gardens, including the Rock Garden, Laking Garden, and Hendrie Park.
Don't forget to check out the stunning blooms at the Rose Garden during peak season. The Royal Botanical Gardens also offers educational programs and events for visitors of all ages.
Visit the iconic Spencer Smith Park overlooking Lake Ontario
Another top spot to visit in Burlington is Spencer Smith Park, which offers a picturesque view of Lake Ontario. This waterfront park is perfect for leisurely walks or picnics with family and friends.
Enjoy the scenic beauty while sitting on one of the park benches or take a bike ride along the waterfront trail. During the summer months, you can catch live music performances and festivals at the park's pavilion. It's an ideal place to relax and soak up some sun.
Discover the rich history at Ireland House Museum in Burlington
For history enthusiasts, Ireland House Museum is a must-see attraction in Burlington. Step back in time as you explore this preserved 19th-century farmhouse that showcases life during that era.
Take a guided tour through the museum to learn about early settlement history and experience what life was like for Irish immigrants in Canada. The museum also hosts special events throughout the year, such as historical reenactments and workshops.
Luxury and Comfort of TopLimo Service in Burlington
Experience top-notch luxury and comfort with our fleet of high-end vehicles.TopLimo is the name you can trust. Our goal is to provide you with an exceptional customer service experience from start to finish.
Professional Chauffeurs for a Smooth Ride
Enjoy a smooth and relaxing ride with our professional chauffeurs. They are highly trained and experienced, ensuring your safety and comfort throughout the journey. Our chauffeurs are not just drivers; they are courteous professionals who go above and beyond to make your trip memorable.
Indulge in Amenities for a Memorable Journey
Indulge in amenities like plush seating, climate control, and entertainment options during your journey. Sit back, relax, and enjoy the luxurious ambiance of our luxury sedans or spacious limousines. Whether you're traveling alone or with a group, we have the perfect vehicle to cater to your needs.
Tailored Services for Every Occasion
TopLimo serves a wide range of areas in Canada to suit every occasion. From wedding limousine service to corporate transportation, we have got you covered. Our fleet includes luxury vehicles that can accommodate any group size, ensuring that you arrive at your destination in style.
Convenience at Your Fingertips
Booking our Burlington limo service is quick and easy. Simply contact us or visit our website to make a reservation. We offer flexible scheduling options to fit your itinerary seamlessly. With TopLimo, you can count on punctuality and reliability every time.
Benefits of Hiring TopLimo for Airport Transfers in Burlington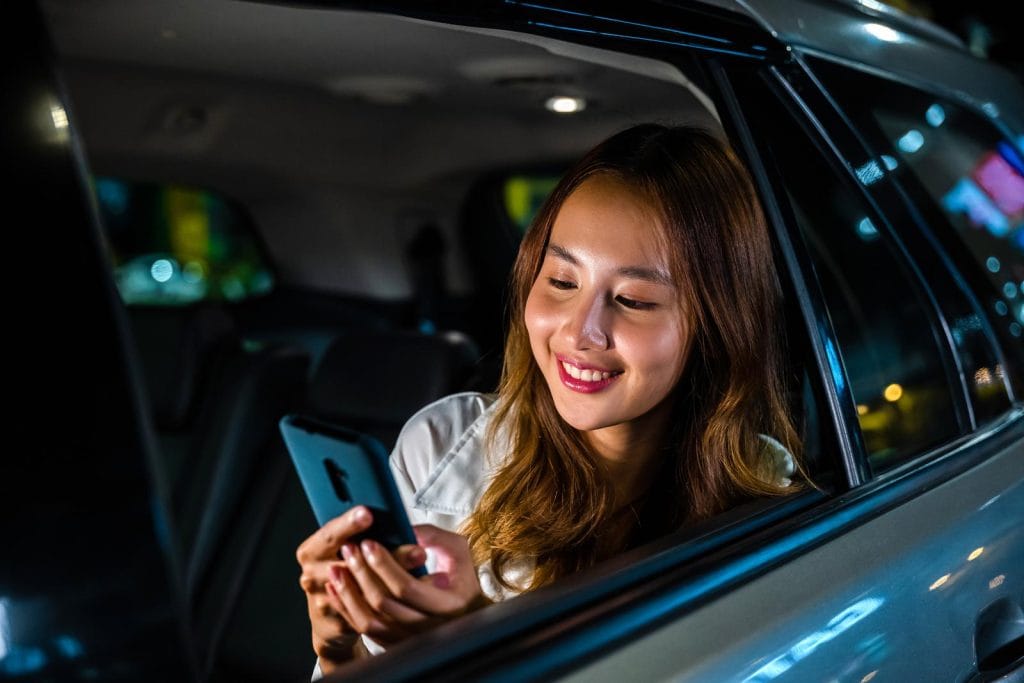 Avoid the Hassle and Travel Stress-Free
Finding parking or waiting for taxis at the airport can be a real pain in the neck. But with TopLimo's airport limo service, you can say goodbye to all that hassle. Our experienced drivers will pick you up right from your doorstep and drop you off at the airport without any worries.
Ensure Timely Arrivals and Departures
Time is of the essence. With our airport limousine service, you can rest assured that you'll arrive at the airport on time. No more rushing through traffic or anxiously watching the clock. We understand the importance of punctuality, so we'll make sure you have plenty of time to check in and go through security.
Experience Comfort and Luxury
Traveling can be tiring, especially if you've been on a long flight. That's why our airport car service offers comfort and luxury like no other. Sit back, relax, and enjoy a smooth ride in one of our top-of-the-line limousines. Whether you're traveling alone or with a group, we have vehicles that can accommodate your needs.
Professional Drivers You Can Trust
Safety is paramount. Our drivers are not only experienced but also professional and trustworthy. They undergo rigorous training to ensure they provide excellent service while prioritizing your safety. You can feel confident knowing that you're in good hands with our reliable team.
Convenience at Your Fingertips
With TopLimo's airport shuttle service, convenience is just a phone call away. Simply book your ride in advance, and we'll take care of the rest. No need to worry about navigating unfamiliar roads or dealing with public transportation options. We'll handle everything so that you can focus on enjoying your trip.
Discovering the Best Places to Visit in Burlington, Canada
If you're looking for the best places to visit in Burlington, Canada, you're in luck! This vibrant city has a lot to offer. From stunning natural landscapes to captivating art galleries and scenic waterfront trails, there's something for everyone. Let's dive into some of the top spots you should explore during your visit.
Immerse yourself in nature at Bronte Creek Provincial Park
Bronte Creek Provincial Park is a must-visit for nature enthusiasts. With its sprawling green spaces, picturesque hiking trails, and tranquil creek, this park offers a refreshing escape from the hustle and bustle of city life. You can go camping with your family or friends, have a picnic amidst the beautiful surroundings, or simply take a leisurely stroll through the park.
Explore local art at the Art Gallery of Burlington
Art lovers shouldn't miss out on visiting the Art Gallery of Burlington. This cultural hub showcases an impressive collection of contemporary Canadian artwork. From paintings and sculptures to photography and mixed media installations, there's plenty to admire here. Take your time to appreciate the creativity and talent on display.
Take a stroll along the vibrant waterfront trail
Burlington's waterfront trail is a gem that shouldn't be overlooked. Whether you enjoy walking, jogging, or cycling, this scenic trail offers breathtaking views of Lake Ontario. You can soak up the sun while enjoying the cool breeze off the water or stop by one of the many parks along the way for a picnic or some relaxation.
So there you have it – three fantastic places to visit in Burlington that will make your trip memorable. Whether you're seeking nature's tranquility at Bronte Creek Provincial Park immersing yourself in art at the Art Gallery of Burlington or enjoying a leisurely walk along the waterfront trail, each experience will leave you with lasting memories.
Unveiling the Advantages of City Tours with TopLimo in Burlington
Customize Your City Tour Itinerary
When you book a city tour with TopLimo in Burlington, you have the freedom to customize your itinerary according to your preferences. Whether you want to visit popular landmarks like the Joseph Brant Museum or explore the natural beauty of Mount Nemo Conservation Area, our experienced chauffeurs will take you there. You can create an itinerary that suits your interests and ensures you get the most out of your city tour experience.
Enjoy Informative Commentary Throughout the Tour
One of the major advantages of taking a city tour with TopLimo is the opportunity to enjoy informative commentary from our knowledgeable chauffeurs. They are well-versed in the history, culture, and attractions of Burlington, providing interesting facts and stories as you travel from one location to another. You'll gain a deeper understanding of the city's heritage and significance while enjoying a comfortable ride in our luxurious limousines.
Capture Memorable Moments
Exploring different neighborhoods and attractions during your city tour allows for capturing memorable moments along the way. With TopLimo, you can stop at picturesque spots such as Spencer Smith Park or Royal Botanical Gardens and take photos to cherish forever. Our chauffeurs will be more than happy to assist you in finding the best photo opportunities and ensuring that every moment is captured beautifully.
Convenient Transportation Options
Choosing TopLimo for your city tour means having convenient transportation options at your disposal. Instead of relying on taxis or public transportation, our limousine service offers a comfortable and stylish way to navigate through Burlington. You won't have to worry about parking or getting lost; our professional chauffeurs will handle all aspects of transportation while you sit back, relax, and enjoy the view.
Affordable Prices
Contrary to popular belief, enjoying a luxurious city tour doesn't have to break the bank. With TopLimo, you can experience the best of Burlington at affordable prices. We offer competitive rates for our limousine services, ensuring that you get excellent value for your money. So, you can indulge in a memorable city tour without worrying about excessive costs.
Unforgettable Experiences Await with TopLimo in Burlington
Now that you know the top attractions, the luxury and comfort of our limo service, the benefits of hiring us for airport transfers, and the best places to visit in Burlington, it's time to make your trip truly unforgettable. With TopLimo, you can explore this vibrant city in style and create memories that will last a lifetime. Whether you're visiting for business or pleasure, our professional chauffeurs will ensure a seamless experience from start to finish.
So why wait? Book your Burlington limo service with TopLimo today and embark on an adventure like no other. Sit back, relax, and enjoy the ride as we take you to all the amazing destinations this city has to offer. Don't miss out on this opportunity to elevate your travel experience – let us be your trusted partner in discovering everything Burlington has in store for you!
FAQs
Can I book a limo service with TopLimo for just a few hours?
Yes, absolutely! We understand that not every trip requires a full-day service. At TopLimo, we offer flexible booking options that cater to your specific needs. Whether you need transportation for a couple of hours or an entire day, we've got you covered.
How far in advance should I book my limo service with TopLimo?
We recommend booking your limo service as soon as possible to secure availability. It's always better to plan ahead and ensure that everything is arranged according to your preferences. However, we do our best to accommodate last-minute bookings whenever possible.
Are there any additional fees or hidden charges?
No, there are no hidden charges when you book with TopLimo. The price we quote includes all taxes and fees associated with your transportation service. We believe in transparency and providing our customers with clear pricing information upfront.
What safety measures does TopLimo have in place?
At TopLimo, your safety is our top priority. We adhere to strict safety protocols and regularly maintain our fleet of vehicles to ensure they are in excellent condition. Our chauffeurs are highly trained professionals who prioritize your well-being throughout the journey.
Can I make changes to my reservation after booking?
Yes, you can make changes to your reservation after booking with TopLimo. We understand that plans may change, and we strive to be as flexible as possible. Simply reach out to our customer service team, and they will assist you in making any necessary adjustments.