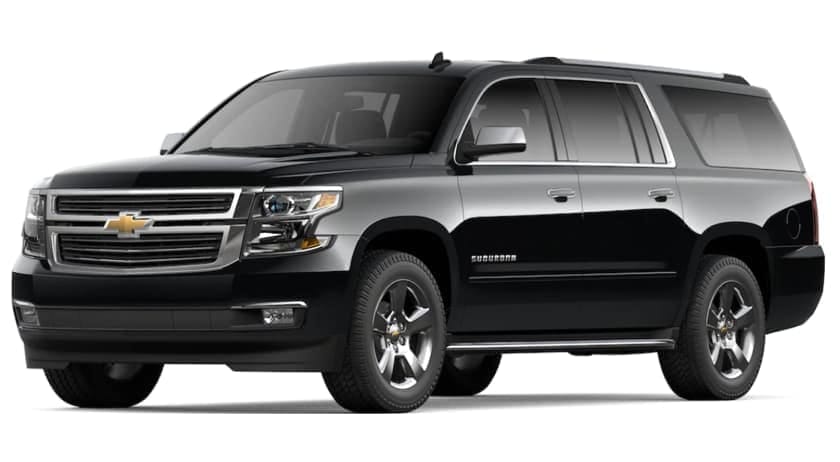 posted by:

admin

No Comments
Are you planning a summer vacation or a family vacation? Escaping your daily routine and job responsibilities can be refreshing and enjoyable. Getting around the airport is often a stressful experience. Why not book a Pearson airport limo from us?
Many things can make your trip to the airport unpleasant, including endless checkpoints, gate changes, delayed flights, and transportation options. Toronto Pearson International Airport, as Canada's busiest airport, serves a large number of passengers.
Considering how busy and crowded this airport is, picking the best mode of transportation is essential. With many options available, our premium limousine service offers a fast, convenient, and luxurious ride, making it the perfect option for your travel needs.
Why Booking A Limousine Service To Pearson Airport Is The Best Thing To Do?
When you arrive at Toronto Pearson International Airport, the last thing you want is to waste time waiting for a taxi or bus. Whether you have an important meeting or appointment, the stress of commuting can be overwhelming.
Read also: A Guide to Toronto's Best Museums and Galleries with a Limo Service
By choosing a pre-arranged Pearson limousine service from Toronto Pearson airport, you can easily avoid this situation. Top Limo is a trusted company which offers a diverse fleet of premium sedans, SUVs, and wheelchair-accessible vehicles to meet your specific needs.
Discover several compelling reasons why booking a limousine service is the best choice for transportation to and from Pearson International Airport.
Easy Reservation Process for Pearson Airport Limo
It isn't always easy to find a taxi to take you to the airport, especially during rush hour when many people are looking for rides. On the other hand, if you choose an airport limo service, you won't have to worry about anything. You can ensure that you will get to your destination on time by booking our best Pearson airport limo in advance. At Toplimo, you may quickly book the car of your choice by using either our mobile app or our website.
Reduce Anxiety and Summer Frustrations With Bespoke Limo Service At Pearson International Airport
When you have to rely on a shuttle or spend time looking for parking, travelling to or from the airport may be an extremely stressful experience. By reserving an airport limo service in advance, you may alleviate some of the stress associated with travelling and better enjoy your time away from home because you will have a chauffeur available for you at the scheduled time.
Receive Personalized Limo Services
Taxis at the airport do not provide the personalised attention available from an airport limousine service.  For example, your chauffeur will keep you calm by greeting you with a broad smile, shutting and opening your door, and indulging in light conversation if you choose. Even if you feel the need to make a stop along the road, your chauffeur can accommodate your request.
Transparent Pricing – No Hidden Costs
You should consider hiring our Pearson airport limo rather than a taxi for several reasons, one of which is the cost. When you call a taxi, you will typically be required to pay additional fees for waiting, loading and unloading your bags and other services. However, when you hire an airport limo service, you don't have to worry about anything other than paying the fee that was discussed and agreed upon at the time of booking.
Keeping Track of Your Scheduled Flight:
Your chauffeur will keep track of the time of your flight and keep you informed of any changes, such as cancellations or delay. This frees you from the obligation of keeping a continual eye on the specifics of your flight.
Vehicle Maintenance and Safety
At TopLimo, we prioritize the safety and well-being of our passengers. Our leading airport limousine service mandates thorough cleaning and disinfection of vehicles between rides. This commitment to quality care ensures a safe and healthy environment for your trip, giving you peace of mind.
Enjoy a Luxurious Experience and Rent a Luxury Limo at Toronto Pearson Airport
You have a wonderful time when you arrange a ride in an airport limo service from Toronto Pearson Airport or anywhere else in the Greater Toronto Area (GTA). For instance, there is a wide variety of fancy automobiles from which you can choose to fulfil your preferences. Our Pearson airport limousine goal is to ensure you have a comfortable and relaxing trip by providing you with first-class amenities such as high-end video systems, Wi-Fi, and refreshments.
Make Your Travel Experience Memorable by Contacting Us
Look no further than our reliable Pearson airport limo service. With us, you can enjoy a comfortable and wonderful ride, leaving all the stress of travel behind.
We simplify the booking process, provide personalized service, offer transparent pricing, monitor your flight, and maintain our vehicles to the highest standards.
Experience a smooth and hassle-free journey by booking your airport limo service with us today. Start your remarkable journey on a luxurious limousine. Book Now!