Are you seeking the ultimate airport limo service experience at Toronto Pearson? Discover Top Limo, the premier choice for luxurious transportation in Toronto. Top Limo stands out from the rest.
With a reputation for excellence and top-rated customer satisfaction, Top Limo offers an exceptional fleet of vehicles and professional chauffeurs dedicated to providing a seamless travel experience. Whether you're a frequent traveler or visiting Toronto for the first time, hiring a limousine from Top Limo ensures comfort, style, and convenience.
Toronto Pearson is renowned for its exceptional airport limo services, and Top Limo takes it to another level. From reliable pickups and drop-offs to personalized attention and punctuality, they prioritize your needs throughout your journey. Experience the epitome of luxury transportation with Top Limo at Toronto Pearson Airport!
Benefits of Hiring a Toronto Pearson Airport Limousine Service
Enjoy a luxurious and comfortable ride to or from the airport with a limousine service.

Experience professional and reliable chauffeurs when you hire an airport limo service at Toronto Pearson by Top Limo.

Avoid parking hassles and save time by opting for an airport limousine service in Toronto Pearson.

Benefit from personalized attention and excellent customer service with a hired limo service.
Hiring a Toronto Pearson Airport Limousine Service offers numerous benefits. From enjoying a luxurious and comfortable ride to experiencing the professionalism of reliable chauffeurs, here's why you should consider this option:
Luxurious Comfort: With a limousine service, you can indulge in the ultimate comfort during your journey. Sit back and relax in plush leather seats, surrounded by elegant interiors that exude luxury.

Professional Chauffeurs: When you choose an airport limo service at Toronto Pearson provided by Top Limo, you can rely on experienced and well-trained chauffeurs. These professionals prioritize your safety and ensure a smooth ride to your destination.

Hassle-Free Parking: By opting for an airport limousine service, you can avoid the stress of finding parking at Toronto Pearson. Instead of wasting time searching for a spot or dealing with parking fees, simply step out of the terminal and into your waiting limo.

Time-Saving Convenience: A hired limo service allows you to save valuable time on your journey. Forget about waiting for taxis or navigating public transportation schedules; your chauffeur will be ready to pick you up promptly upon arrival or drop you off right at the departure gate.

Personalized Attention: One of the standout benefits of hiring a limo service is the personalized attention you receive as a passenger. From assisting with luggage handling to catering to any specific requirements, professional chauffeurs prioritize your comfort and satisfaction.

Excellent Customer Service: Top Limo's airport limo service at Toronto Pearson is known for its exceptional customer service. From the moment you make your reservation until the end of your journey, their dedicated staff ensures that all your needs are met, providing a seamless and enjoyable experience.
Hassle-Free Online Booking for Pearson Airport Limousine Services
Easily book your preferred airport limo service online at Toronto Pearson. Save time and effort by utilizing the convenient online booking system offered by Top Limo at Pearson Airport. Enjoy the convenience of booking your desired vehicle type, date, and time through the Top Limo website for airport transportation in Toronto.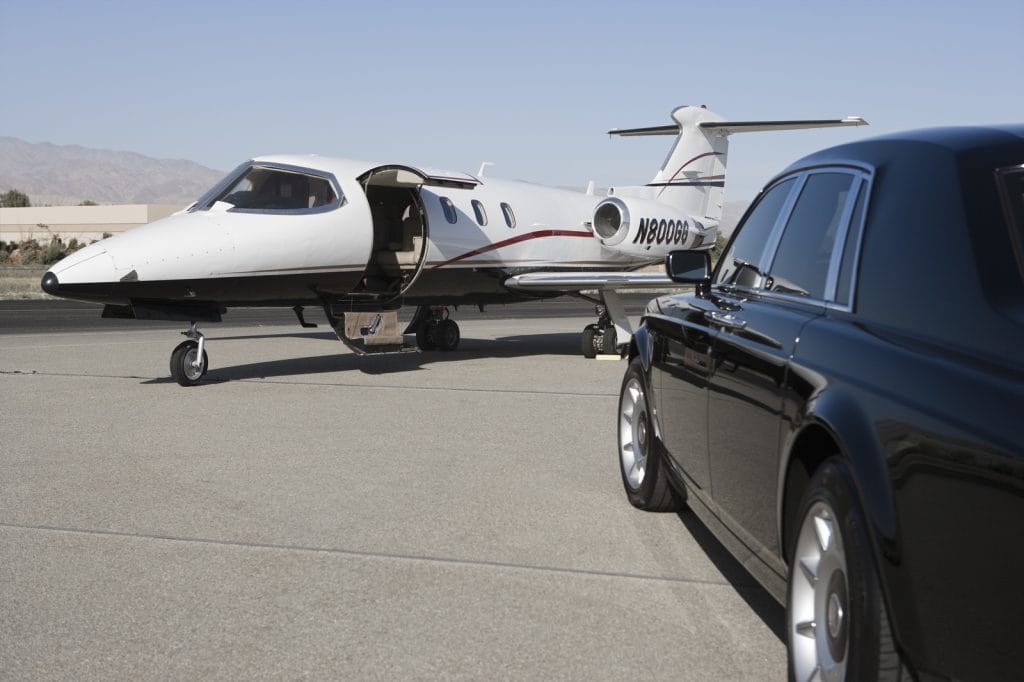 Book with ease: With just a few clicks on the Top Limo website, you can secure your airport limousine service hassle-free. No need to visit a physical limousine counter or make phone calls; simply use your browser to access the user-friendly online booking platform.

Wide range of options: Whether you require a luxurious limousine for business clients or a spacious vehicle for parties, Top Limo has got you covered. Their extensive fleet caters to diverse needs and requirements, ensuring every customer finds their ideal transportation solution.

Professional chauffeurs: Rest assured that experienced and courteous chauffeurs will be behind the wheel when you book with Top Limo. Their skilled drivers provide top-notch assistance and ensure a smooth journey from terminal to destination.

Time-saving convenience: By choosing online booking, you eliminate the need to spend valuable time waiting in line or coordinating details over the phone. With just a few minutes spent on their website, you can secure reliable airport transportation without any unnecessary delays.

Streamlined process: The online booking system offered by Top Limo is designed to simplify the entire reservation process. From selecting your desired vehicle to specifying pick-up and drop-off locations, everything can be done swiftly and effortlessly through their intuitive interface.
Experience hassle-free online booking for Pearson Airport limousine services with Top Limo. Enjoy the convenience of reserving your preferred vehicle type, date, and time through their user-friendly website. Say goodbye to long queues and tedious phone calls – book now for a seamless travel experience in Toronto!
Spot Licensed Taxis and Limos at Toronto Pearson Airport
Licensed taxis and limos are readily available at Toronto Pearson Airport (YYZ). Here's how you can easily identify them:
Look for official taxi stands within the airport premises. These designated areas ensure that you find licensed taxis conveniently.

Pay attention to authorized signage displayed on licensed taxis and approved limos. These signs indicate that they are permitted to operate at Toronto's main international gateway.
By following these simple steps, you can quickly spot reliable transportation options when arriving at Toronto Pearson Airport.
Meet and Greet Service: Convenient Arrival Experience at YYZ
Opt for a meet-and-greet service upon arrival to ensure a smooth transition from your flight to your Top limo service at YYZ. Professional chauffeurs will be waiting for you in the arrival hall, ready to assist with every aspect of your journey.
Enjoy personalized assistance as our chauffeurs greet you upon arrival at Toronto Pearson Airport. They will help you with luggage handling, guide you through the arrival level, and provide any necessary navigation support. With Top Limo's airport limo service, your comfort is our priority.
Experience a stress-free and comfortable arrival experience with meet-and-greet services offered by reputable limo companies at Toronto Pearson Airport. Our dedicated customer service team is available 24 hours a day to assist visitors like yourself. Whether you're arriving for a business meeting or heading to a special event such as a wedding or prom, our meet-and-greet service ensures that you'll have a seamless experience from start to finish.
By choosing our meet-and-greet service, you can expect:
Personalized assistance from professional chauffeurs

Help with luggage handling

Guidance through the arrivals level and pickup procedure

Navigation support within the airport terminals

A hassle-free way to begin your journey with Top Limo's airport limo service
For more information or to book our meet-and-greet service, feel free to contact us via email or phone. We look forward to providing you with an exceptional arrival experience at Toronto Pearson Airport.
Travel Stress-Free with Top-Rated Limo Service at Toronto Pearson
Relieve travel stress by choosing Top Limo service for your transportation needs to or from Toronto Pearson Airport. Enjoy peace of mind knowing that you are in the hands of experienced chauffeurs who prioritize safety and punctuality when using a trusted limousine service at YYZ.
Make your journey to or from the airport hassle-free and comfortable with the exceptional services provided by Top Limo company in Toronto Pearson. Their fleet of luxury limousines ensures a comfortable ride for passengers, allowing them to unwind and relax before or after their flight.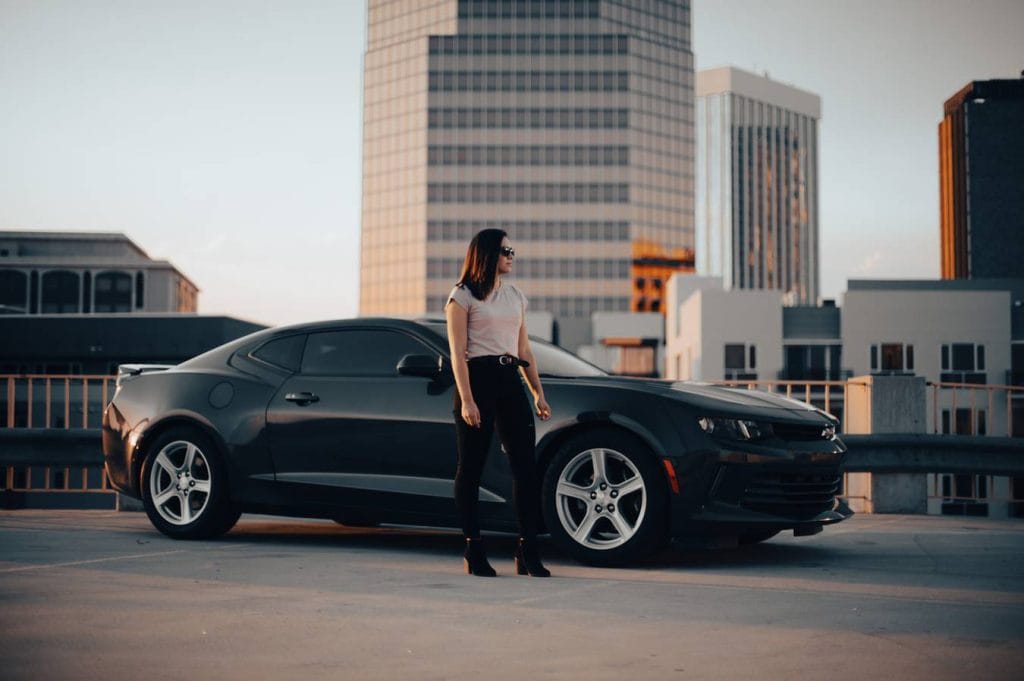 With professional drivers behind the wheel, you can trust that your transportation needs will be met with utmost care. The skilled chauffeurs not only navigate through traffic efficiently but also provide a high level of customer service, ensuring that you reach your destination on time and in style.
The top-rated limo service offers a range of vehicles to accommodate different group sizes and preferences. Whether you are traveling alone or with a party, there is a suitable car waiting for you. The spacious interiors of their limousines provide ample legroom and luxurious seating, allowing you to travel in comfort.
In addition to ground transportation, Top Limo also offers various additional services to enhance your travel experience. From door-to-door pick-up and drop-off services to meet-and-greet options, they go above and beyond to ensure customer satisfaction.
Traveling can be stressful, especially. However, with Top Limo's airport limo service at Toronto Pearson, you can eliminate the hassle and enjoy a seamless journey. Book their services today for an unparalleled experience in comfort, luxury, and convenience.
Choose the Best Airport Limo Service for Your Pearson Travel
You deserve the best transportation experience. Hiring a top-notch limousine service can make all the difference in ensuring a smooth and enjoyable journey. With our airport limo service, you can expect nothing less than exceptional comfort, convenience, and professionalism.
Why settle for the ordinary when you can travel in style? Our airport limousine service offers numerous benefits that will enhance your travel experience. From spacious and luxurious vehicles to experienced chauffeurs who prioritize your safety and comfort, we go above and beyond to exceed your expectations. Say goodbye to the stress of navigating traffic or searching for parking – with our reliable service, you can relax and focus on enjoying your trip.
Ready to book your airport limo service? Visit our hassle-free online booking platform today. We understand that time is of the essence which is why we've made it quick and easy for you to reserve your limousine. Simply provide us with your travel details, choose from our fleet of top-rated vehicles, and leave the rest to us.
FAQs
How far in advance should I book my airport limo service?
We recommend booking your airport limo service as soon as your travel plans are confirmed. This ensures availability and allows us ample time to prepare for your arrival or departure.
Can I make changes or cancel my reservation?
Yes! We understand that plans may change unexpectedly. You can easily make changes or cancel your reservation by contacting our customer support team at least 24 hours before your scheduled pick-up time.
Are there any additional charges apart from the quoted price?
The quoted price includes all taxes, fees, gratuities, and other charges associated with the airport limo service. There are no hidden costs or surprises – what you see is what you pay.
How will I recognize my chauffeur at the airport?
Upon arrival, your chauffeur will be waiting for you at the designated meeting point, holding a sign with your name on it. They will assist you with your luggage and ensure a smooth transition to the limousine.
Is the airport limo service available 24/7?
Yes! We understand that travel plans can vary, which is why our airport limo service operates round-the-clock. Whether you have an early-morning flight or a late-night arrival, we've got you covered.