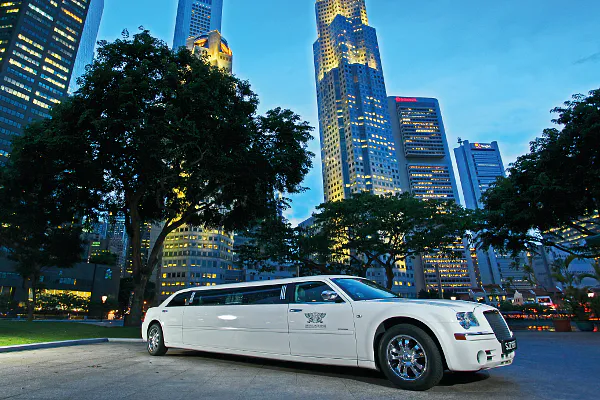 posted by:

admin

No Comments
When you think of a limousine, what immediately comes to mind? Wealth, power, or fame? They all represent the same thing: importance. You can't afford to let your company's image suffer by neglecting its corporate transportation needs. This is where our Toronto airport limo service steps in, providing luxury airport transportation in Toronto that not only meets but exceeds your expectations.
Limousine Travel Impact on Small Businesses
Even if you own a small business, the appearance and feel of your company's car can influence the opinions of clients and partners. Without an airport limo service, Toronto businesses trust, things could be worse. Having a professional Toronto Pearson Airport limo pick you up and drop you off sends a message that you and your company mean business.
So, it's necessary to think about hiring a limousine service if you or your business associates are flying into Niagara or any of the GTAs for official purposes. The best Toronto airport limo service can add a touch of class and luxury to your business image.
Having a professional limo service pick you up and drop you off sends a message that you and your company mean business. So it's necessary to think about hiring a limousine service if you or your business associates are flying into Niagara or any of the GTAs for official purposes.
How a Limousine Service in Toronto Can Build a Better Business Image?
Establish a Strong First Impression:
Hiring a professional limo service to Toronto Airport has made it much simpler than ever before for business owners to make a great first impression on clients and potential customers. Improving your company's public image may be as simple as hiring a Toronto Pearson airport limo & taxi services to take you to the airport and back.
When a company is just getting off the ground or when you're entering a highly competitive market, a positive business image is especially important.
Standing Out from the Competition
You need to find that one thing that will make your company stand out from the competition. If you use the best airport limo service Toronto has to offer, you can accomplish this without spending a fortune. You need your potential customers to know that you can be trusted. Even before they meet you, they'll have a first impression of you.
Showing Your Clients They Matter
How they are greeted at the airport indicates their importance to you. By giving potential clients a ride with an airport chauffeur service Toronto trusts, you show that you care about their time and comfort. Whether it's an airport taxi and limo service Toronto businesses recommend or a luxury Toronto airport limousine, the message is the same: you value their comfort, time, and business.
The Journey Back: A Lasting Impression
This is not just about the limo service to the airport Toronto offers, but also about the journey back. By booking a limo service from Toronto Airport, you ensure that your client's comfort and convenience are taken care of right till the end of their journey, making a lasting impression.
Hiring a Limousine Service Understands the Value of Time
It's not likely that potential clients flying into Toronto from out of town will be familiar with every part of the city. It can be stressful and intimidating to navigate a new city. The last thing you want is for your potential client to show up at your meeting flustered. Getting lost or having difficulty finding your company can cause your prospect to be late. Time can also be wasted when trying to rent a car, learn your way around a new city, or hail a taxi.
However, a limo service from Toronto Airport, such as our Niagara Limo Service, ensures that your prospective client has quick access to transportation. When your potential client arrives at the airport, a knowledgeable, professional driver, like those providing the Toronto airport car service, will be waiting for him or her at the curb.
The driver will provide comfortable, perfectly clean, and luxurious transportation on time, saving you and your potential client valuable time.
Offers the Best Help in Taking Care of Clients
Meeting the needs of clients is paramount, especially if you are still trying to woo that person or organization. You could be pitching a new investment opportunity. You may want to get that client for a service you provide. Some requirements from clients may be as simple as retaining their continued business. For whatever reason, a professional limo service Toronto businesses recommend, can assist you in meeting the needs of your clients.
You can arrange for a client to be picked up and drop off at the airport through our airport limo booking Toronto system. You could take a new customer to a sporting event using our luxury limo service Toronto Trusts.
You can impress your clients by taking them on a trip to Niagara Falls or a night on the town with our premium airport limo Toronto service. When you hire one of our chauffeurs, you won't have to stress about finding parking or arriving on time.
Using an Airport Limo Service Could Help You Close the Deal
It's common knowledge that the most productive negotiations take place when both parties are at ease and ready to do business. The best-case scenario is when both parties come to the negotiation table with a clear idea of what they want and a willingness to negotiate terms and solutions that work for them.
This is where our Toronto airport shuttle service comes in, providing a smooth, hassle-free transition from the airport to the negotiation table. To sum up, it is much easier to negotiate with someone who is at ease and relaxed than with someone who has been hassled and irritated while trying to find their way around a foreign city.
Comfort and Convenience: The Hallmarks of a Good Limo Service
Imagine your client stepping off their flight and being greeted by a courteous chauffeur from our Toronto international airport limo service. They are guided to a luxury vehicle, part of our downtown Toronto airport limo fleet, and driven to their hotel or straight to your meeting.
This level of service is not only impressive but also provides your client with a sense of comfort and convenience that sets the tone for the rest of their visit.
Ending the Journey on a High Note
As the meeting or event draws to a close, your client is picked up by our limousine service for Toronto Airport. As they settle into the comfort of the limo, they reflect on the level of professionalism and attention to detail that your company has shown, from the initial airport limo service to the final private airport transfer Toronto businesses trust. This leaves a lasting positive impression on your company, enhancing the chances of a successful partnership.
YYZ airport limo service or the Toronto City airport limo service you choose can make a big difference. Whether it's a limo service at Toronto Pearson Airport or a limo service to Toronto Airport you opt for, you can ensure your clients are treated with the care and respect they deserve.
With the best Toronto airport service for limousines or any of the top limo services in Toronto for airport transfers, you can leave a lasting impression that speaks volumes about your business's dedication to excellence and customer satisfaction.
Is Your Business Ready To Impress Your Clients? Hire the Best Limousine Service in Toronto
Many business owners overlook the importance of maintaining a professional image for their company, but doing so is harmful to its growth and success. Hiring fleets from Top Limo – the best limo service in Toronto will give you the appearance of being in control of your company, from meeting the needs of your clients on time to delivering on important deadlines.
Everyone who sees you in the limo, or who rides with you as a client, will form an opinion about your company. Our Top Limo service lends an aura of success and wealth to your business. So what are you waiting for? Book our airport limo service now.