Looking for a hassle-free way to travel to and from the airport? Want to save time and ensure a smooth journey? Look no further than the airport limo Hamilton. With professional chauffeurs at the wheel, you can sit back, relax, and enjoy a stress-free ride. No more worrying about parking or navigating through traffic. Whether you're heading out on a business trip or going on vacation, an airport limo service offers convenience and efficiency like no other.
Credible & Reliable Transportation With Our Airport Limo Hamilton Service
Trusted Service with a Proven Track Record
Reliability is key. Airport limo service in Hamilton offers a trusted and proven track record of getting passengers to their destination on time. With years of experience, these services have built a reputation for punctuality and professionalism.
Punctual Arrivals and Departures for Stress-Free Travel
One of the major benefits of using airport limo service is the assurance of punctual arrivals and departures. Unlike public transportation, where delays are common, airport limos prioritize timeliness. This means less stress for passengers who can rest easy knowing that they will reach their destination on time.
Well-maintained Fleet of Luxury Vehicles for a Comfortable Ride
Another advantage of choosing airport limo service is the availability of well-maintained luxury vehicles. These vehicles are designed to provide a comfortable ride, ensuring that passengers can relax and enjoy their journey. Whether it's a sedan or an SUV, airport limos offer various options to cater to different transportation needs.
Experienced drivers who are well-versed in traffic laws ensure passenger safety throughout the journey. They navigate through busy roads and congested areas efficiently, allowing passengers to sit back and enjoy the ride without worrying about driving or traffic.
In addition to reliability and comfort, airport limo services also provide convenience by offering door-to-door pick-up and drop-off options. Passengers don't have to worry about parking or finding their way through unfamiliar areas; they can simply rely on experienced drivers to handle all aspects of transportation.
Experience the Best Limo Service in Mississauga
Exceptional Customer Service that Exceeds Expectations
Airport limo services in Hamilton offer an unparalleled experience. One of the top limo service providers in Mississauga is known for its exceptional customer service that goes above and beyond to meet and exceed your expectations. From the moment you book your ride until you reach your destination, their professional chauffeurs ensure a smooth and stress-free journey.
Courteous and knowledgeable chauffeurs who prioritize your safety and satisfaction.

Assistance with luggage handling, ensuring a hassle-free travel experience.

Prompt pick-up and drop-off services, minimizing waiting time at the airport.
Wide Range of Vehicle Options to Suit Individual Preferences
Whether you're traveling alone or with a group, this top limo service company has a wide range of luxury vehicles to cater to your specific needs. From sleek sedans to spacious SUVs, they have something for everyone.
Luxury sedans for individuals or couples seeking elegance and comfort.

SUVs for families or larger groups require extra space.

Stretch limousines for those special occasions when you want to make a grand entrance.
Attention to Detail, Ensuring a Memorable Travel Experience
The best limo services understand that it's not just about getting from point A to point B; it's about the journey itself. They pay attention to every detail, ensuring that your travel experience is nothing short of extraordinary.
Immaculately maintained vehicles with plush interiors and modern amenities.

Customizable options such as music preferences, temperature control, and refreshments.

Personalized service tailored to your specific requirements.
Making a Killer First Impression
Arrive in Style and Leave a Lasting Impression
Making a killer first impression is crucial. One way to do that is by using an airport limo service in Hamilton for efficient travel. By arriving in style, you immediately grab the attention of your colleagues or clients, setting the tone for a positive meeting.
Professional Image Enhancement with Impeccably Dressed Chauffeurs
When you step out of a luxurious limousine driven by an impeccably dressed chauffeur, people can't help but be impressed. The professional image enhancement that comes with using an airport limo service goes beyond just arriving at your destination—it extends to the entire experience. Your chauffeur's appearance reflects your own attention to detail and professionalism.
Creating an Aura of Prestige and Sophistication
Luxurious limousines have long been associated with prestige and sophistication. When you choose to travel in one, you're not only ensuring comfort and convenience but also creating an aura of elegance around yourself. This can leave a lasting impact on the minds of those you meet, giving them the impression that you are someone who knows how to make things happen.
Start and Finish Meetings without Worrying about Transportation
Using an airport limo service means you don't have to worry about transportation logistics during your trip. Your chauffeur will drop you off at your destination and be ready to pick you up when the meeting is over. This allows you to focus on what matters most—the meeting itself—without any distractions or concerns about getting from point A to point B.
Knowledgeable Chauffeurs Who Can Help Navigate the Area
Another benefit of using an airport limo service is having a knowledgeable chauffeur who can help navigate the area. Whether it's finding the best route or suggesting local hotspots for post-meeting networking, their expertise can be invaluable. They can provide insider knowledge that goes beyond just getting you from the airport to your destination.
Read Also: Tips to Make the Most of Toronto Airport Limo Service Experience
Unmatched Luxury and Style
Using an airport limo service in Hamilton can offer you more than just convenience. One of the major benefits is the unmatched luxury and style that these services provide.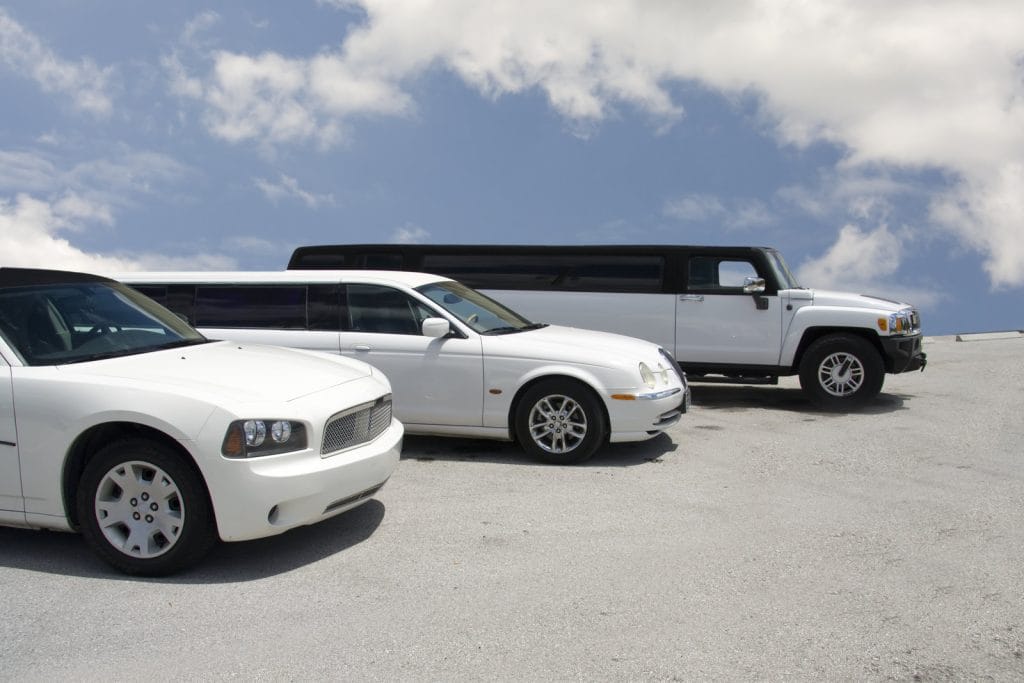 Let's dive into the details!
Plush Interiors with High-End Amenities for Ultimate Comfort
Imagine stepping into a sleek and elegant limousine that exudes luxury from every corner. The interior of these incredible luxury vehicles is designed to provide you with the utmost comfort during your journey. With plush seating, ample legroom, and state-of-the-art amenities, you'll feel like royalty as you cruise to your destination.
Enjoy VIP Treatment Throughout Your Journey
When you opt for an airport limo service, you're not just booking a ride; you're choosing an experience. From the moment you step into the luxurious ride until you reach your destination, you'll be treated like a VIP. Professional chauffeurs will ensure that all your needs are met, making your travel experience truly memorable.
Peace of Mind with the Best in Safety and Reliability
Safety should always be a top priority when traveling. Airport limo services prioritize safety by employing highly trained and experienced chauffeurs who are well-versed in defensive driving techniques. These services maintain their vehicles meticulously to ensure optimal performance and reliability.
Plenty of Space and Options for Every Occasion
Whether you're traveling alone or with a group, airport limo services offer plenty of space to accommodate everyone comfortably. From executive sedans for business travelers to spacious SUVs for families or larger groups, there's an option available for every occasion.
A Luxurious Ride Back Home after Weddings or Special Events
After celebrating weddings or special events, it's only fitting to end the night on a high note. Hiring an airport limo service allows you to enjoy a luxurious ride back home while relishing those precious moments. It adds an extra touch of elegance and style to your overall experience.
Convenient Private Car Service
Traveling can be a hassle, especially. Using an airport limo service in Hamilton can make your travel experience much more convenient and efficient. Let's explore the benefits of opting for a private car service.
Personalized Pick-up and Drop-off Locations
With a private car service, you have the flexibility to choose pick-up and drop-off locations that suit your needs. Whether it's your home, office, or any other preferred spot, professional chauffeurs will be there to whisk you away. No more worrying about finding parking or lugging heavy luggage through crowded public transportation!
Avoid Crowded Public Transportation or Parking Hassles
Say goodbye to crowded buses, trains, or taxis. With an airport limo service, you can enjoy a comfortable and spacious ride all to yourself. No need to jostle for space or worry about strangers invading your personal bubble. Plus, you won't have to stress over finding parking at the airport or dealing with expensive parking fees.
Flexibility in Scheduling Rides
When you book an airport limo service in Hamilton, you get the freedom to schedule rides according to your own itinerary. Whether you have an early morning flight or a late-night arrival, professional drivers will be ready and waiting for you. It's like having your own personal chauffeur who caters to your travel needs.
Reliable and Professional Chauffeurs
One of the major advantages of using a private car service is having access to experienced and reliable chauffeurs. These professionals are well-versed in navigating local roads efficiently, ensuring that you reach your destination on time. They prioritize customer satisfaction by providing excellent service throughout your journey.
Cost-Effective Travel
Cost-Effective Travel
Save money by avoiding expensive airport parking fees. With an airport limo service, you don't have to worry about finding a parking spot or paying exorbitant fees for leaving your car at the airport. Instead, you can simply hop into a luxurious limo and let the professional chauffeur handle the rest.
Eliminate the need for multiple taxi rides or rental cars. When traveling, especially with a group or carrying heavy luggage, taking multiple taxis can be both inconvenient and costly. By opting for an airport limo service, you can travel together comfortably in one vehicle without having to split up or pay separate fares.
Fixed rates ensure no unexpected costs. One of the advantages of using an airport limo service is that they offer fixed rates for their services. This means that regardless of traffic conditions or route changes, your price remains unchanged. You won't have to worry about any surprise charges popping up during your journey.
Reliable and Convenient Service
Experience hassle-free travel from start to finish. An airport limo service provides a stress-free travel experience by taking care of all your transportation needs. From picking you up at your doorstep to dropping you off at the airport on time, they ensure a smooth and seamless journey.
Enjoy personalized customer satisfaction. Unlike public transportation options, an airport limo service offers personalized attention and exceptional customer service throughout your trip. The professional chauffeurs are trained to cater to your specific needs and preferences, ensuring a comfortable and enjoyable ride.
Time-Saving Solution
Save time with efficient transportation. Airport limo services are known for their punctuality and reliability. They understand the importance of getting you to the airport on time so that you don't miss your flight. With their expert knowledge of local routes and traffic patterns, they can navigate through congested areas efficiently, saving you valuable time.
Arrive at your destination stress-free. By using an airport limo service, you can relax and unwind during your journey. Instead of worrying about traffic or directions, you can focus on preparing for your business meeting or simply enjoying the ride. It's a perfect solution for those who want to make the most of their travel time.
Read Also: Why Pickering Airport Limo is the Ideal Choice for Night Parties
Choose Hamilton Airport Limo Service for a Seamless Journey
There's no better choice than Airport Limo Hamilton. With our credible and reliable transportation, you can trust that we'll get you to your destination on time and in style. Our experienced chauffeurs will ensure a seamless journey, taking care of all the details so you can sit back, relax, and enjoy the ride.
Experience the best limo service in Mississauga with us. We go above and beyond to provide unmatched luxury and style. From our meticulously maintained fleet of high-end vehicles to our attention to detail, every aspect of your experience is designed to exceed your expectations. Arriving in one of our elegant limousines is sure to make a killer first impression wherever you go.
But it's not just about luxury – it's also about convenience. Our private car service offers the utmost convenience for your travel needs. No more waiting for taxis or dealing with crowded public transportation. With Hamilton Airport Limo Service, you have a dedicated chauffeur at your disposal, ready to take you wherever you need to go.
So why settle for anything less? Choose Hamilton Airport Limo Service for your next trip and experience the ultimate in comfort, style, and convenience. Book now and let us take care of all your transportation needs.
FAQs
How do I book an airport limo service with Hamilton Airport Limo?
Booking with Hamilton Airport Limo is quick and easy! Simply visit our website or give us a call to provide your travel details such as date, time, pick-up location, and destination. Our friendly customer service team will assist you in selecting the perfect vehicle for your needs and finalizing your booking.
Are there any hidden fees or additional charges?
No, we believe in transparent pricing without any surprises. The price quoted at the time of booking includes all taxes and fees. There are no hidden charges, and you can trust that the final price you see is what you'll pay.
What happens if my flight is delayed?
We understand that flight delays happen, and we monitor your flight status closely. If your flight is delayed, there's no need to worry. Our chauffeurs will adjust the pick-up time accordingly, ensuring that they are there to greet you when you arrive.
Can I make changes or cancel my reservation?
Yes, we offer flexibility for changes and cancellations. Simply contact our customer service team as soon as possible, and they will assist you in making any necessary adjustments to your reservation.
Is Hamilton Airport Limo Service available for corporate travel?
Absolutely! We specialize in providing top-notch transportation services for corporate clients. Whether it's airport transfers, business meetings, or special events, our professional chauffeurs and luxurious vehicles are perfect for all your corporate travel needs.