Looking for reliable and professional airport transportation that combines luxury and convenience? Look no further than TopLimo. Our top-notch luxury limo to Toronto airport service ensures a stress-free travel experience from start to finish, making us the preferred choice for airport transfers in Toronto. With our fleet of luxurious limousines, you'll arrive at the airport in style, turning heads along the way.
Say goodbye to the hassle of parking or waiting for taxis – our dedicated chauffeurs will handle all your pick-up and drop-off needs, ensuring you reach your destination on time, every time. Experience the contrast between ordinary transportation and extraordinary comfort with TopLimo.
Cost Savings with Pearson Airport Limo
Affordable Rates for Airport Limo Services
Traveling to the Toronto airport can be expensive, especially when you factor in the cost of parking or hiring a taxi. However, with TopLimo's Pearson Airport limo services, you can save money without compromising on comfort and convenience.
TopLimo offers competitive and affordable rates for its airport limo services.

Compared to other transportation options, such as taxis or rideshare services, booking a limo can often be more cost-effective.
No Hidden Fees or Extra Charges
One of the great things about choosing a limo to Toronto airport is that there are no hidden fees or extra charges. With TopLimo, what you see is what you get – transparent pricing with no surprises.
Unlike some taxi services that may add additional charges for tolls or waiting time, TopLimo provides upfront pricing that includes all costs.

This means you won't have to worry about unexpected expenses popping up during your journey.
Value for Money with Comfortable and Efficient Transportation
Comfort and efficiency are key. With a Pearson Airport limo from TopLimo, you'll experience both while getting excellent value for your money.
The spacious interiors of the limos provide ample legroom and plush seating so that you can relax during your journey.

The professional chauffeurs at TopLimo are experienced in navigating Toronto traffic efficiently, ensuring that you arrive at the airport on time without any stress or hassle.
Convenience and Comfort of Booking an Airport Limousine Service
Booking an airport limousine service with TopLimo offers a range of conveniences and comforts that make your journey to Toronto Pearson International Airport a breeze. Let's explore the top reasons why choosing a limo service for your airport transport is the way to go.
Easy online booking process for airport limo services
With TopLimo, booking an airport limousine service is as easy as a few clicks. Their user-friendly website allows you to quickly enter your pickup location, drop-off destination, and desired time. You can even select the type of vehicle you prefer, whether it's a sleek sedan or a spacious SUV. The hassle-free online booking process saves you time and ensures that your transportation needs are taken care of effortlessly.
24/7 availability for flexible scheduling options
TopLimo understands that flights can depart or arrive at any time of day or night. That's why their airport limousine services are available 24/7, allowing you to schedule your pickup or drop-off according to your flight itinerary. Whether you have an early morning departure or a late-night arrival, you can rely on TopLimo to be there promptly, ensuring that you reach the airport on time without any stress or worries.
Spacious interiors and amenities for a comfortable journey
When traveling to the airport, comfort is key. With TopLimo's luxurious fleet of limousines, you'll experience spacious interiors designed to provide a comfortable and relaxing ride. Sit back and enjoy plush seating, climate control systems, and amenities like Wi-Fi connectivity and charging ports for all your electronic devices. The well-maintained vehicles ensure a smooth journey where you can unwind before reaching the hustle and bustle of the airport.
Benefits of Choosing Airport Limo Services
Experienced Chauffeurs Ensuring Punctuality and Professionalism
Experienced chauffeurs are your best bet. With a limo service like TopLimo, you can trust that their drivers know the ins and outs of navigating traffic and finding the most efficient routes. These professionals are punctual and will ensure that you arrive at the airport with plenty of time to spare before your flight.
Experienced chauffeurs who know the best routes

Punctuality guaranteed for stress-free travel

Professionalism in every aspect of the service
Assistance with Luggage Handling at the Airport
Dragging heavy suitcases through a crowded airport can be a hassle. But when you choose an airport limo service, you won't have to worry about lugging around your bags. The chauffeur will assist you with handling your luggage, making your journey much more convenient and comfortable.
Chauffeurs help with loading and unloading luggage

Less stress and hassle for travelers

More convenience during the travel process
Peace of Mind Knowing You Will Arrive on Time for Your Flight
One of the biggest concerns when traveling is making sure you don't miss your flight. By opting for a limo service, such as TopLimo, you can have peace of mind knowing that they prioritize timeliness. With their reliable service, you can rest assured that you will arrive at the airport on time, allowing you to relax and enjoy your trip without any last-minute rushing or stress.
Advantages of Hiring an Airport Limo Service to Toronto Airport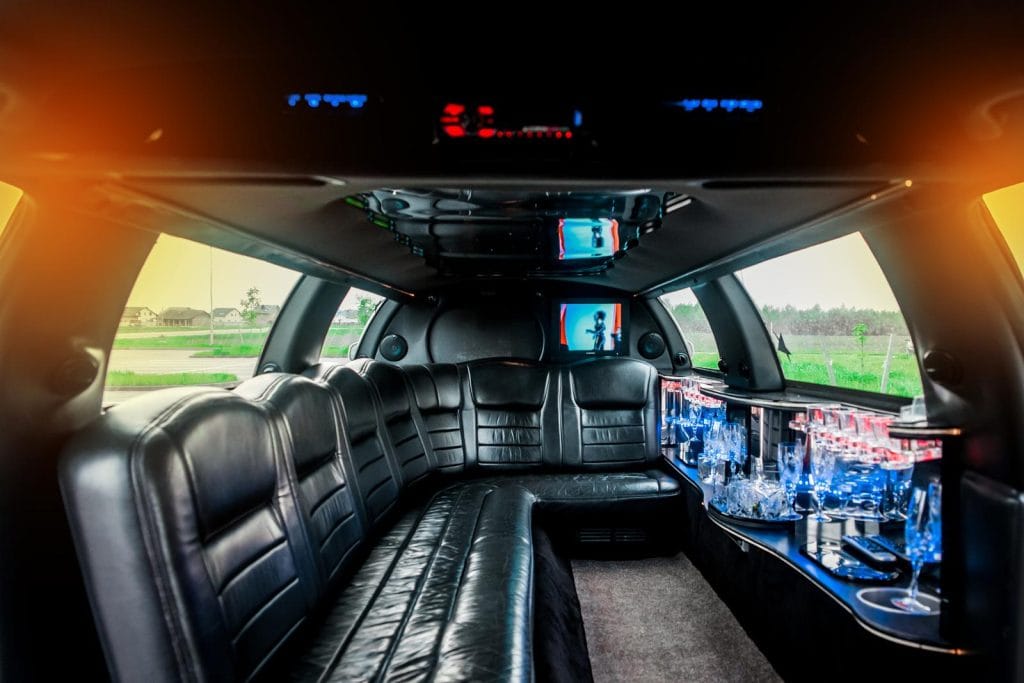 Direct Transportation from Barrie to Toronto Pearson Airport
Traveling from Barrie to Toronto Pearson Airport can be a hassle, especially when you have to deal with traffic congestion and the stress of finding parking. However, by hiring a Barrie airport limo service like TopLimo, you can enjoy direct transportation without any worries.
No need to navigate through unfamiliar roads or rely on GPS directions.

Professional chauffeurs who know the best routes and shortcuts.

Arrive at the airport on time, avoiding any last-minute rush.
Avoiding Traffic Congestion during Peak Hours
Toronto is known for its heavy traffic, especially during peak hours. Choosing an airport limo service allows you to bypass congested roads and reach your destination smoothly.
Skilled drivers who are familiar with the traffic patterns.

Access to HOV (High Occupancy Vehicle) lanes for faster travel.

Relax and enjoy your journey while someone else handles the driving.
Relaxation during the Journey without Worrying about Parking or Driving
When traveling to the airport, it's essential to be relaxed and stress-free. With a professional limo service, you can leave all your worries behind.
Sit back and relax in a luxurious vehicle with ample space.

No need to find parking or worry about parking fees.

Enjoy a comfortable ride while someone else takes care of everything.
By opting for an airport limo service in Barrie like TopLimo, you can experience a smooth and hassle-free journey from start to finish. So why stress about driving or navigating through traffic when you can sit back, relax, and let someone else handle it all?
Ensuring Safe and Secure Transportation with TopLimo
Safety Measures for a Smooth Ride
Safety should always be the top priority. TopLimo understands this concern and takes every precaution to ensure your trip to Toronto Airport is safe and secure. They have implemented a range of safety measures that meet global standards.
Regular Vehicle Maintenance: TopLimo maintains its fleet of vehicles meticulously, conducting regular inspections and maintenance checks. This ensures that all vehicles are in optimal condition, reducing the risk of any mechanical issues during your journey.

Trained Drivers with Excellent Records: Your safety is in good hands with TopLimo's team of professional drivers. Each driver undergoes comprehensive training programs to enhance their driving skills and knowledge of road safety regulations. They also maintain excellent driving records, ensuring a smooth and secure ride to your destination.

GPS Tracking System for Real-Time Monitoring: To add an extra layer of security, TopLimo equips its vehicles with GPS tracking systems. This allows them to monitor the location of each vehicle in real time, enabling prompt assistance if needed or ensuring on-time arrivals at the airport.
Peace of Mind on Your Journey
When you choose TopLimo for your transportation needs, you can enjoy peace of mind throughout your trip. Knowing that they prioritize safety gives you the confidence to sit back, relax, and focus on enjoying your travel experience.
Reliable Service: With TopLimo's commitment to maintaining high safety standards, you can rely on them for punctuality and professionalism. They understand the importance of reaching the airport on time for your flight or arriving safely at your destination after a long journey.

Stress-Free Travel: By opting for a limo service like TopLimo, you eliminate common stress factors associated with driving yourself or relying on public transportation. You won't have to worry about parking hassles or navigating unfamiliar routes; instead, you can simply enjoy a comfortable and hassle-free ride.

Enhanced Security: TopLimo's dedication to safety extends beyond the vehicles and drivers. They prioritize your security by ensuring all necessary precautions are taken, such as following strict COVID-19 protocols, providing sanitized vehicles, and adhering to local regulations.
TopLimo – Your Trusted Airport Limo Service in Toronto
TopLimo is the clear choice. With our exceptional service and commitment to customer satisfaction, we ensure that your journey to and from Toronto Pearson Airport is smooth and stress-free. Our fleet of luxurious limousines, driven by professional chauffeurs, guarantees a comfortable and enjoyable ride.
At TopLimo, we understand the importance of providing cost-effective solutions without compromising on quality. That's why we offer competitive rates for our Limo to Toronto airport service. By choosing us, you not only save money but also enjoy the luxury and convenience of traveling in style. We take care of all your transportation needs so that you can focus on enjoying your trip.
With TopLimo, booking an airport limousine service has never been easier or more convenient. Our user-friendly online platform allows you to make reservations effortlessly with just a few clicks. Whether you're traveling alone or with a group, our spacious vehicles can accommodate your needs comfortably. Sit back, relax, and let our experienced chauffeurs navigate through traffic while you enjoy a hassle-free journey.
FAQs
Can I book a limo from TopLimo for other occasions besides airport transfers?
Absolutely! While we specialize in airport transportation services, we also provide limousine services for weddings, proms, corporate events, sightseeing tours, and more. Simply let us know your requirements when making a reservation.
Are your chauffeurs trained professionals?
Yes! We pride ourselves on hiring experienced chauffeurs who are not only skilled drivers but also possess excellent customer service skills. They undergo rigorous training to ensure that they meet our high standards of professionalism.
How far in advance should I book my airport limo?
We recommend booking your airport limo as soon as your travel plans are confirmed to secure availability. However, we understand that last-minute trips may arise, and we will do our best to accommodate your needs.
What happens if my flight is delayed?
We track all flights in real time, so there's no need to worry if your flight is delayed. Our chauffeurs will adjust their schedule accordingly and be there to pick you up whenever you arrive.
Is TopLimo licensed and insured?
Yes, we are fully licensed and insured. Your safety and satisfaction are our top priorities, and we take every precaution necessary to ensure a secure and comfortable journey for our passengers.