Toronto, with its vibrant neighborhoods, iconic skyline, and dynamic cultural scene, often demands more than just point-to-point transportation. Group outings, business delegations, and large family events require a blend of sophistication and functionality in transit.
Top Limo understands this pulse of the city. With years in the luxury vehicle rental industry, we recognize the unique transportation needs of Toronto's residents and visitors alike. Our commitment? To provide dependable, luxury group transportation solutions that are tailored to the distinct rhythm of this Canadian metropolis.
If you are planning group travel, why not contact us to find more information about our stretch limo Toronto service?
Why Stretch Limo Service in Toronto is More Popular?
For starters, the business landscape of Toronto is continually evolving. With an influx of multinational corporations setting up bases and local start-ups establishing a global footprint, there's a marked increase in corporate events. Team retreats, training sessions, and international delegation visits have become common occurrences, necessitating efficient group transport solutions.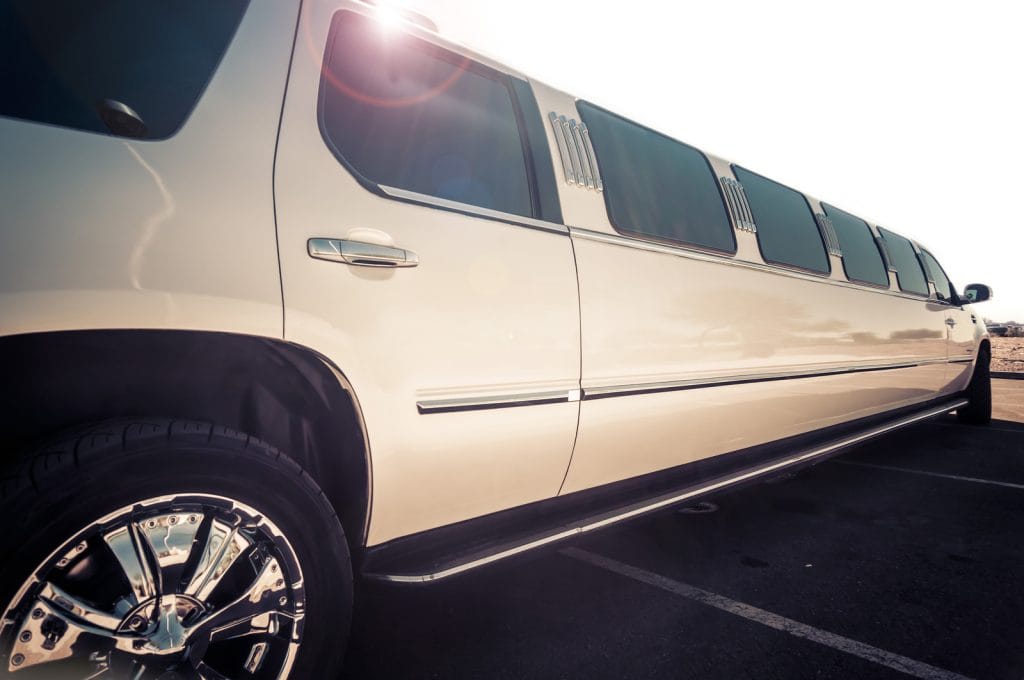 On the cultural front, Toronto's prominence as a host for international festivals, conferences, and sports tournaments means large groups converge from various parts of the city, the country, and even the globe. As these gatherings become more frequent, attendees look for travel solutions that are reliable yet don't compromise on the experience.
Moreover, Toronto's family and social scene is also thriving. Large family reunions, weddings, and group tours around the city's landmarks underline the significance of group travel in personal lives.
With these developments, there's a discernible shift towards quality in group travel. People aren't just seeking transportation; they desire an enriched travel experience. Luxury transport services, thus, aren't a mere indulgence. They cater to this very need for quality, ensuring that group journeys, be it for business or pleasure, are memorable from the start.
What is a Stretch Limo Service?
Stretch limousines are lengthened to accommodate more passengers and provide a myriad of lavish amenities, often making the journey as delightful as the destination itself. Its elongated form, polished exterior, and discreet windows symbolize elegance. Such options make it a preferred choice for many seeking a premium transport experience.
The features of a stretch limo elevate the travel experience. Spacious leather seating, advanced sound systems, mood lighting, climate control, and sometimes even a stocked bar or entertainment consoles, set it apart from conventional vehicles.
The Diverse Toronto Limo Rental Fleet
Top Limo takes pride in offering a diverse fleet to cater to different needs:
Sedans: Perfect for corporate travel or airport transfers, they exude sophistication while ensuring comfort.
Party Buses: When the journey is the party itself! With lighting, space for dancing, and a sound system, these are designed for those lively group outings.
Limousines: Classic and luxurious, they're the go-to for weddings, prom nights, or any event where making entrance matters.
SUVs: Combining the grandeur of limousines with the robustness of sports vehicles, they're ideal for larger groups or traveling with style without the formality of a classic limo.
With each model in our repertoire, Top Limo ensures that amenities are top-notch, keeping in line with our commitment to offering unparalleled luxury transport services in Toronto.
Top Benefits of Hiring a Stretch Limo in Toronto for Group Travel
In a city as lively and fast-paced as Toronto, optimizing group travel with a blend of luxury and practicality elevates the entire experience. Choosing a stretch limo serves this very purpose, intertwining efficiency with elegance.
Our Toronto Limousine Service is Efficient & Time-Saving
Coordinating multiple vehicles for group transportation can be a logistical challenge. A stretch limo eliminates this hassle, ensuring everyone travels together and arrives simultaneously. This synchronization can be especially crucial for events with tight schedules, like weddings or corporate functions.
Our Wedding Limousine Service Offers Premium Comfort
The interiors of stretch limos are meticulously designed for relaxation. Passengers can enjoy plush leather seating and a controlled climate environment, making even the city's notorious traffic jams feel less daunting.
Excellent On-Board Amenities on Our Limousine Rental Service
Luxury isn't just in the limo's design, but also in its features. Modern stretch limos offer amenities that turn transit time into a treat. Mood lighting sets the ambiance, while premium sound systems, entertainment screens, and sometimes even stocked bars, ensure a rich travel experience.
Safety & Professionalism
Top Limo's chauffeurs are trained professionals. Familiarity with Toronto's diverse routes and a commitment to safety mean passengers can relax, knowing they're in capable hands. This is especially important in a bustling city where road familiarity can make a significant difference.
Cost-Effective for Larger Groups
Hiring a stretch limousine service in Toronto might initially seem like an indulgence. However, for larger groups, it can be surprisingly economical. When the expense is divided among several people, it often compares favorably to the combined cost of multiple taxis or rental cars — all while offering a unified, upscale experience.
Impression & Prestige
There's an undeniable allure to arriving in a Toronto Pearson International Airport limo in Greater Toronto Area (GTA). It speaks volumes about an individual or organization's regard for quality and making moments count. Be it a gala, a business meeting, or even a personal celebration, a stretch limo entrance always stands out.
Hassle-Free Navigation
Toronto's vibrant streets and alleys are sometimes tricky, especially during peak hours or special occasions. With our Toronto airport limo rental services, passengers can cast aside worries about routes, traffic conditions, or parking spaces. The chauffeur takes on these challenges, letting passengers focus on their day or evening ahead.
For What Occasions Should You Hire Stretch Limousine Service?

Corporate Events and Business Meetings
Scenario: A multinational firm welcomes delegates from various countries for an annual summit in Toronto.
Hiring a corporate limo service for these crucial guests to and from Pearson Airport underlines the firm's commitment to quality and comfort. Inside the comfortable airport limousine, delegates can familiarize themselves with the day's agenda, review documents, or simply recalibrate their flights, all while watching Toronto's cityscape in a luxury corporate limousine.
Wedding Parties
Scenario: D-day beckons, and everything needs to be picture-perfect.
Beyond just transport, wedding limo service become a part of the wedding's tapestry. With ample space, wedding, and prom limo services prevent the bridal gown from crumpling, offer a refreshing pause between venues, and stand as a testament to the grandeur of the event. Toronto Limo Services for wedding also provide a serene space amidst the day's hustle, where the bridal party can toast, retouch, or simply share a moment.
City Tours for Tourists
Scenario: An enthusiastic group desires an immersive day exploring Toronto's charms.
Stretch limos redefine city tours. When you hire our Niagara Falls limo or event limousine in Toronto City, you can leave behind the fatigue of navigating public transport or the restrictions of standard vehicles. With a knowledgeable chauffeur at the helm, tourists gain local insights, enriching their understanding of Toronto's landmarks.
Night Outs, Concerts, and Special Events
Scenario: A celebration is on the horizon; perhaps a birthday bash, an awaited concert, or a gala event.
The city's nightlife becomes infinitely more accessible and enjoyable. Our prom limousine services in downtown Toronto eliminate common nightlife hassles: searching for parking, braving the elements between venues, or the challenge of keeping a group together. With a lavish limo, the focus remains solely on the celebration, amplifying the joy of the night.
Airport Transportation for Groups
Scenario: An extended family reunion in Toronto means multiple arrivals from different parts of the world.
Greeting family with our airport limousine service ensures their trip starts on a jubilant note. Beyond the immediate luxury, there's logistical ease. Luggage, often cumbersome for larger groups, fits seamlessly. Family members can regroup, share initial experiences, and plan upcoming activities.
Graduation Parties
Scenario: After years of hard work, the day to don the graduation cap and gown has arrived.
Making a grand entrance at the graduation ceremony in a stretch limo sets the tone for a day of celebration. It offers a moment of luxury to the graduate, a reward for their dedication, and a perfect backdrop for those memorable graduation photos with friends and family.
Birthday Bash
Scenario: Your birthday is around the corner, and it's time for an unforgettable celebration.
Elevating a birthday bash with a stretch limo makes the celebrant feel truly special. From house pickups to venue drop-offs, the journey becomes a part of the celebration, allowing for surprises, toasts, and memories to be created even before reaching the party destination.
Why Choose Top Limo for Prom and Wedding Limo Rentals in Toronto
Top Limo – the best limousine rental company has solidified its standing as a trusted name in Toronto's best limo transportation. It's not just our history but the quality of the service that stands out. Our consistency in ensuring punctuality and safety sets us apart from different limousine services.
Our diverse limo fleet includes sedans for the lone executive on the move, SUVs for families seeking comfort, and limousines for those special nights out. We have curated our limousine fleet to resonate with the city's multifaceted demands. Each vehicle, while being a pinnacle of professional transportation service, undergoes rigorous maintenance checks to ensure that your journey is smooth from start to finish.
Our chauffeurs have extensive training and deep knowledge of Toronto's intricate roadways. They are pivotal to the Top Limo experience. Their professionalism, combined with a genuine understanding of client needs, ensures you're not just traveling but truly being taken care of.
Transparent pricing is one of our core tenets. Our clients always know what they're paying for. It's this honesty in transactions, coupled with our uncompromising professional service quality, that has built our reputation.
Choose Top Limo for Your Next Group Travel
Toronto is a city of splendor, and each journey here should be equally magnificent. At Top Limo, we promise sophistication without compromise. Our fleet is designed to match Toronto's charm, ensuring every ride is memorable. Elevate your city travels with us.
Ready to experience the best of Toronto's roads? Explore our service areas or contact us if you require more information about your travel plans. Book Your Stretch Limousine Now!