Traveling to and from the airport can be a hassle, but with the top limo Toronto service, your transportation worries are taken care of. This reliable and punctual service ensures stress-free travel, allowing you to focus on enjoying your journey. Whether you're heading out for a business trip or a well-deserved vacation, opting for a limo service enhances your overall travel experience with comfort and convenience.
Say goodbye to cramped taxis or navigating public transportation – sit back, relax, and let the professional chauffeurs handle everything. Discover the benefits of the top limo service in Toronto today!
Convenience of Airport Limousine Services
Convenience is key. That's where an airport limousine service in Toronto comes in handy! With door-to-door pick-up and drop-off, these services ensure that you have a hassle-free journey from start to finish.
Door-to-door pick-up and drop-off
One of the major benefits of using an airport limo service is the convenience of door-to-door transportation. Instead of worrying about finding a taxi or navigating public transportation, a chauffeur will pick you up directly from your location and take you straight to the airport. Similarly, upon arrival at your destination, you'll be greeted by a professional driver who will transport you safely and comfortably to your desired location.
24/7 availability
Traveling can often involve odd hours or unexpected delays. That's why it's great to know that airport limousine services in Toronto are available 24/7. No matter what time your flight departs or arrives, there will always be a reliable limo service ready to accommodate your needs. This ensures peace of mind and eliminates any worries about finding transportation during late-night or early-morning hours.
Easy online booking system
Booking an airport limousine service has never been easier thanks to user-friendly online platforms. With just a few clicks, you can reserve your ride without the need for lengthy phone calls or waiting on hold. The online booking system allows for quick and efficient reservations, saving you valuable time and ensuring that everything is arranged smoothly for your trip.
Read Also: How a Limo to Toronto Airport Can Save Time and Stress
Comfort and Luxury of Airport Limo Service
Nothing beats the experience of an airport limo service. These top-notch services offer a range of benefits that will make your journey unforgettable. Let's dive into the world of luxury and discover the perks of hiring a top limo Toronto service.
Spacious Interiors for a Comfortable Ride
One of the major advantages of an airport limo service is the spacious interiors that provide ample room for you to relax and unwind during your journey. With plush seating and generous legroom, you can stretch out comfortably and enjoy a smooth ride to your destination.
High-End Amenities Onboard
Airport limousines are equipped with high-end amenities that take your travel experience to the next level. From Wi-Fi connectivity to keep you connected throughout your journey, to entertainment systems that allow you to enjoy music or movies, these amenities ensure that you never have a dull moment during your ride. Many airport limo services offer complimentary refreshments onboard, allowing you to indulge in some snacks or beverages while en route.
Stylish and Elegant Vehicles
Arriving in style is guaranteed when you opt for an airport limo service. These services boast a fleet of stylish and elegant vehicles that make a statement wherever you go. Whether it's a sleek sedan or a luxurious stretch limousine, these vehicles exude class and sophistication, leaving a lasting impression on everyone around.
Time-Saving Benefits of Hiring an Airport Limo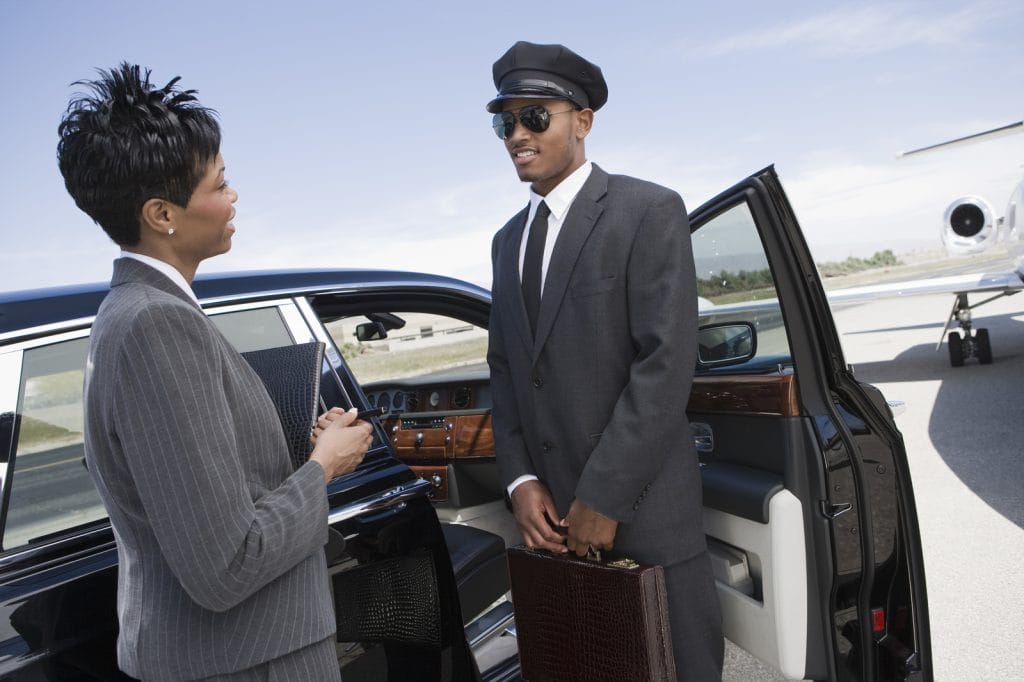 Avoids the hassle of parking or waiting for taxis at the airport
When you arrive at the airport, the last thing you want is to waste time searching for a parking spot or standing in long taxi queues. Hiring a top limo Toronto service can save you from this hassle and ensure a seamless travel experience. With an airport limo, you'll have a dedicated chauffeur waiting for you upon arrival, ready to whisk you away to your destination without any delays.
Efficient routes planned by experienced chauffeurs to save time on the road
One of the major benefits of hiring an airport limo is that experienced chauffeurs are well-versed in the best routes to navigate through traffic and get you to your destination quickly. They stay updated with real-time traffic information and use their expertise to choose efficient routes, avoiding congested areas and saving valuable time on the road.
No need to worry about traffic or navigation, allowing you to relax or work during the journey
When traveling in an airport limo, there's no need for you to stress about navigating through unfamiliar roads or dealing with heavy traffic. The chauffeur takes care of all these concerns while ensuring your comfort and safety. This means that during your journey, whether it's heading towards a business meeting or returning home after a tiring trip, you can sit back, relax, catch up on emails, make important phone calls, or simply enjoy some downtime.
Professional and Experienced Chauffeurs for Safe Transportation
Highly Trained Chauffeurs with Extensive Knowledge of Local Roads and Traffic Patterns
One of the key benefits is having professional and experienced chauffeurs at your service. These chauffeurs are highly trained individuals who possess extensive knowledge of local roads and traffic patterns. They know the ins and outs of the city like the back of their hand, ensuring that you reach your destination efficiently.
Pros:

Extensive knowledge of local roads and traffic patterns

Efficient navigation through busy streets

Avoidance of congested areas

Quick adaptation to unexpected road conditions

Cons:

None
Having a chauffeur who knows the best routes to take can save you a significant amount of time. You won't have to worry about getting stuck in traffic or taking wrong turns. Instead, you can sit back, relax, and enjoy a smooth ride to your desired location.
Ensures Safe Driving Practices for a Secure Journey
Safety is always a top priority. With professional chauffeurs from a top limo service in Toronto, you can rest assured that you are in good hands. These drivers are well-trained in safe driving practices and adhere strictly to traffic rules and regulations.
Pros:

Emphasis on passenger safety

Adherence to traffic rules and regulations

Defensive driving techniques for added security

Cons:

None
Professional chauffeurs prioritize your safety throughout the entire journey. They maintain appropriate speeds, follow proper lane discipline, and exercise caution while driving. This ensures that you have a secure journey without any unnecessary risks or incidents.
Provides Assistance with Luggage Handling
Another advantage of hiring a top limo service is the assistance provided by professional chauffeurs. Whether you are traveling with heavy suitcases or delicate items, the chauffeur will take care of loading and unloading your belongings.
Pros:

Assistance with luggage handling

Ensuring the safety of your belongings

Cons:

None
This service eliminates the hassle of dealing with bulky bags and allows you to relax and enjoy your ride without any worries. The chauffeur will ensure that your luggage is safely stowed away and handled with care throughout the journey.
Stress-Free Travel with Airport Limo Service to Pearson Airport
Peace of Mind and Professionalism
One of the biggest stressors can be figuring out how to get to and from the airport. But with a top limo service in Toronto, like ours, you can wave goodbye to those worries. Our professional chauffeurs are experienced in providing safe and reliable transportation, ensuring that you arrive at Pearson Airport on time and without any hassle.
No More Parking Hassles or Public Transportation Woes
Imagine this: you're running late for your flight, desperately searching for a parking spot at the airport. The stress is mounting as you circle around endlessly, hoping for a miracle. But with our airport limo service, finding parking has become a thing of the past. Our chauffeurs drop you off right at the terminal entrance, saving you precious time and eliminating the frustration of hunting for a parking spot.
Public transportation can also be an unpredictable nightmare. Delays, crowded trains or buses, and lugging around heavy luggage can quickly turn into a nightmare scenario. With our limo service, all those headaches vanish into thin air. You'll have a comfortable ride all to yourself without having to worry about navigating through unfamiliar public transportation systems.
Focus on Your Trip – Leave Logistics Behind
Traveling should be an exciting adventure filled with anticipation and joy. However, logistics often steal away some of that excitement. When you book our top limo service in Toronto for your journey from Barrie to Pearson Airport, we take care of all the transportation details so that you can focus on what matters most – your trip itself!
No need to stress about traffic jams or missed connections; our experienced chauffeurs know how to navigate efficiently through city streets and highways. Sit back, relax, and enjoy the ride while we handle everything else.
So why let travel logistics weigh you down? Book our airport limo service today and experience stress-free travel like never before. Leave the parking hassles, public transportation woes, and logistical nightmares behind. Start your trip off right with a comfortable and reliable ride to Pearson Airport.
Unveiling the Top 5 Benefits of Airport Limo Services
In conclusion, hiring an airport limo Toronto service offers a multitude of benefits that can greatly enhance your travel experience. With the convenience of door-to-door service, you'll save time and effort by avoiding the hassle of public transportation or driving yourself. The luxurious and comfortable interiors of airport limos provide a relaxing environment for you to unwind after a long flight. The expertise and professionalism of experienced chauffeurs ensure safe and reliable transportation to your destination. By opting for an airport limo service, you can enjoy stress-free travel and arrive at Pearson Airport in style.
So why wait? Take advantage of these incredible benefits by booking a top limo Toronto service for your next trip. Sit back, relax, and let the experienced chauffeurs handle all your transportation needs while you indulge in luxury and comfort. Don't settle for anything less.
FAQs
What are the advantages of using an airport limo service?
Using an airport limo service provides several advantages such as convenience, comfort, time-saving benefits, professional chauffeurs ensuring safe transportation, and stress-free travel.
How do I book an airport limo service in Toronto?
Booking an airport limo service in Toronto is easy. Simply contact a reputable company online or over the phone to make a reservation. Provide them with your flight details and desired pickup location, and they will take care of the rest.
Are airport limousine services expensive?
The cost of airport limousine services varies depending on factors like distance traveled, vehicle type, duration of hire, and additional services requested. However, many companies offer competitive rates that are comparable to other forms of private transportation.
Can I use an airport limo service for business purposes?
Absolutely! Many professionals choose to use airport limo services for their business travels due to the convenience, comfort, and professional image it portrays. It allows them to focus on their work while leaving the transportation logistics in capable hands.
Are airport limo services available 24/7?
Yes, most reputable airport limo services operate 24/7 to cater to the needs of travelers at any time of the day or night. Whether you have an early morning flight or a late-night arrival, you can rely on their services for timely pick-ups and drop-offs.