Every traveler knows the importance of punctuality and reliability when it comes to airport transportation. In the bustling region of the Greater Toronto Area, Markham stands out as a key hub of business, culture, and transit. With Toronto Pearson International Airport being a stone's throw away, frequent flyers need a seamless transport option that combines comfort, efficiency, and professionalism
Top Limo's Markham airport limo services provide a luxurious yet practical way to navigate the busy streets of Markham and make it to your flight on time. This article delves deep into the intricacies of booking an airport limo service in Markham. To ensure that your next trip begins and ends on a high note, learning how booking the right Markham limo service can make all the difference.
Key Considerations Before Booking Markham Airport Limo Service in Toronto
What is The Service Reputation of Airport Limousine Markham Service?
An airport limousine service company's reputation can be the determining factor in choosing a service. The strong and positive reputation of Markham Airport taxi service is often a testament to years of consistent performance, high-quality service, and satisfied customers.
Before committing to any limo service in Markham, consider the following aspects of service reputation:
Online Reviews and Testimonials: Platforms like Google, Yelp, and TripAdvisor host customer reviews that can give you insights into others' experiences with the Markham limousine service. Look for patterns in feedback. Consistent positive reviews can be a good sign while recurring negative comments might be red flags.
Accreditations and Memberships: Reputable Markham airport limousine services often have memberships in professional organizations or have received certifications from industry-specific bodies. These can vouch for the service's commitment to high standards.
Years in Service: Longevity in the transportation service business can be a good indicator of a service's reliability and experience. While newer companies in the city of Markham can also be excellent, a company that's been around for years is likely to have ironed out operational kinks.
Response to Feedback: Check how the company addresses both positive and negative feedback online. A limo rental company that responds professionally and promptly to issues or concerns demonstrates a commitment to customer satisfaction.
So, when booking an airport limo service in Markham, remember that doing a little homework on a company's reputation can pave the way for a smoother, more pleasant travel experience.
Does The Limousine Service Have Good Fleet Range?
Choosing the right airport limo Markham service is about ensuring you have the right vehicle for your needs. It meets the highest standards of safety and comfort. Evaluating a company's fleet variety and quality is therefore pivotal.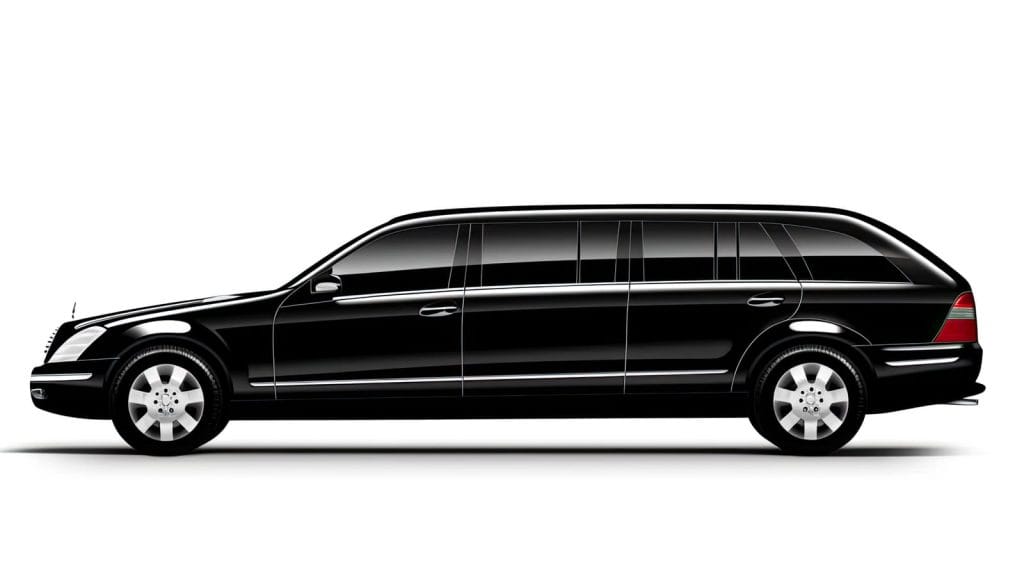 Here's what you need to consider:
Types of Vehicles Available
Different travelers have different needs. Whether you're traveling solo, with a business group, or with family, the vehicle you choose should accommodate your group and luggage comfortably.
Sedans are ideal for individual travelers or couples without much luggage.
SUVs can cater to families or small groups, offering more legroom and luggage space.
Stretch Limousines suit those looking for luxury or traveling with larger groups.
Vans and Mini-Buses are perfect for larger parties or corporate groups. When looking into limo services, make sure they offer a diverse range of options to fit varying needs.
Age and Maintenance of the Fleet
The age of a vehicle can affect its functionality, safety, and overall experience.
Newer Models: Generally, newer vehicles come with advanced safety features, better comfort, and the latest technology. Ask the service provider about the latest models they have in their fleet.
Regular Maintenance: Regardless of a vehicle's age, regular maintenance is crucial. A well-maintained older car can sometimes be a better choice than a neglected newer model. Check if the service provider has maintenance logs or any certification about the upkeep of their vehicles.
Cleanliness: Especially in today's context, ensuring the vehicle is clean and sanitized is crucial. Ask about their cleaning protocols between rides.
Does The Limo Transportation Service in Markham Vets The Chauffeurs Before Hiring?
The quality of your chauffeur plays a pivotal role in ensuring a safe airport transfer or Markham city travel.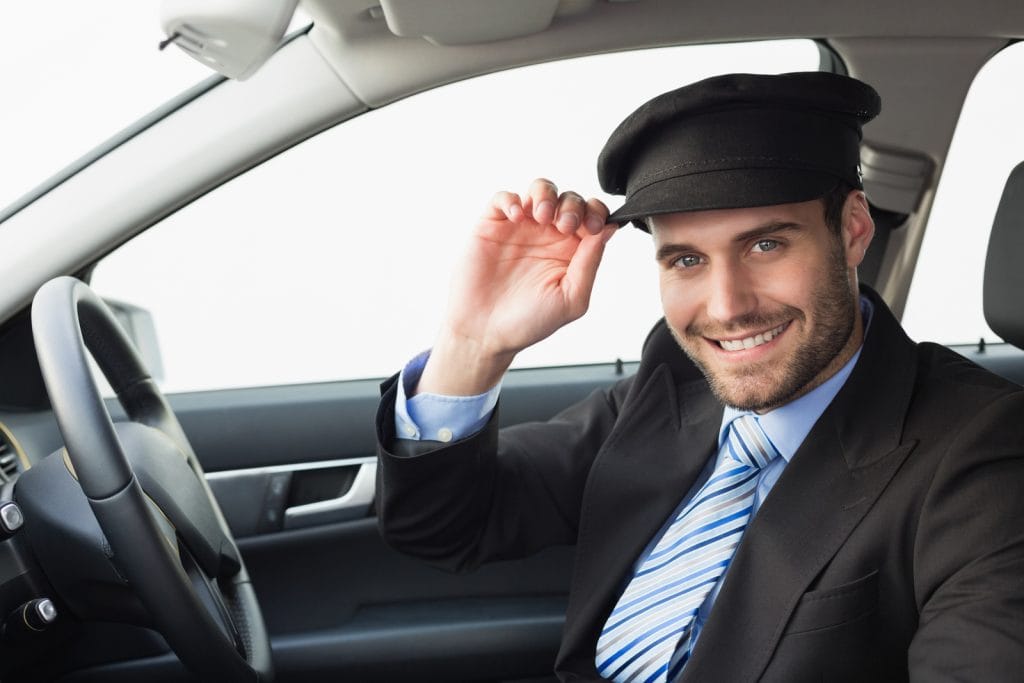 When selecting an airport limousine service company in Markham or any other location, it's essential to understand the company's process for hiring and vetting chauffeurs. Here's what to consider:
Background Checks: Ensure that the airport taxi Markham service conducts thorough background checks on all its chauffeurs. This should encompass criminal history, driving records, and any other relevant checks that ensure the driver is reliable and trustworthy.
Training: A qualified chauffeur is a trained professional.

Driving Skills: Beyond basic driving, chauffeurs should be trained in defensive driving and be familiar with local traffic patterns and routes to navigate efficiently.
Soft Skills: A top-notch chauffeur should also be trained in customer service, ensuring they interact courteously and provide assistance when needed.
Emergency Protocols: Inquire if the chauffeurs are trained for emergencies, be it a vehicle breakdown or medical emergencies.

Knowledge of the Area: Especially crucial for airport runs, chauffeurs should have an intimate knowledge of the Markham area and city center airport. This ensures they can navigate destinations in Markham and surrounding areas effectively, know alternative routes during high traffic, and can offer helpful information if you're traveling to Markham.
Communication Skills: The ability to communicate clearly and promptly, understand your needs, and perhaps even engage in light conversation can make Markham to Pearson Airport ground transportation more pleasant.
What is The Pricing Structure of Limo Company?
The cost of a Toronto airport car service plays a significant role in the decision-making process for many. However, when it comes to booking Markham taxis, look for airport limo flat-rate services. It's crucial to understand the value you're getting for the price you're paying. Here's what to consider when evaluating pricing for Markham to Pearson airport limo rental:
Transparent Pricing Structure: Look for trusted airport limo rentals around Markham that provide clear pricing without hidden fees. Some services might quote a low base price but later add on charges for waiting times, tolls, or other fees.
Comparison: While price shouldn't be the only factor, it's a good practice to get quotes from multiple services. This will give you a ballpark figure of what the average costs are and help you identify outliers.
Package Deals: Some services might offer package deals for round trips or extended bookings. These can provide good value for money, especially if you're planning a longer stay or multiple trips.
Peak Hour Charges: Understand if the service has different pricing for peak hours or high-demand seasons. This can significantly impact the cost, especially if you're traveling during the holiday season.
Cancellation and Change Fees: It's essential to know the service's policy regarding changes or cancellations. Some companies might offer full refunds if canceled within a set period, while others might charge hefty fees.
Tipping: Understand the tipping etiquette. Some services might include it in their pricing, while for others, it's customary to tip the chauffeur separately. Knowing this in advance will ensure you budget appropriately.
What Are Their Reservation and Cancellation Policies?
The reservation and cancellation policies of a limousine company serving Markham can greatly influence your overall experience, especially if plans change or unforeseen circumstances arise. Here's what you need to consider when reviewing these policies:
Booking Process:
Ease of Reservation: The process should be straightforward, whether you're booking a taxi cab online, through an app, or over the phone.
Confirmation: Once booked, you should receive a prompt confirmation with all the details of your limo cab reservation.
Advance Booking Requirement:
Some companies providing Markham limo taxis might require reservations to be made well in advance, especially during peak seasons. Understand these timeframes to avoid last-minute hassles.
Cancellation Window:
Always check the last possible moment you can cancel without incurring charges. Some services might offer 24-hour cancellations, while others might have a shorter or longer window.
Fees and Refunds:
Understand the Toronto limo fees associated with canceling or changing a reservation. While some airport pickup services might offer full refunds, others could retain a portion (or all) of the booking amount.
If you're running late or your flight gets delayed, know if there are additional fees for rescheduling.
No-show Policy:
In case you fail to turn up, it's essential to understand the consequences. Will you be charged the full amount? Is there a grace period?
Flexible Adjustments:
Circumstances like flight delays or early arrivals are common. The service should have a policy accommodating these fluctuations without causing inconvenience or extra charges.
Special Requests:
If you have any special requests, such as child seats or accessibility features, know how far in advance you need to mention these and if there are associated fees.
What is The Wait Time of Limousine Company?
Whether you're rushing to catch a flight or eager to get home after a tiring journey, the efficiency and punctuality of your chosen limo service can make a world of difference.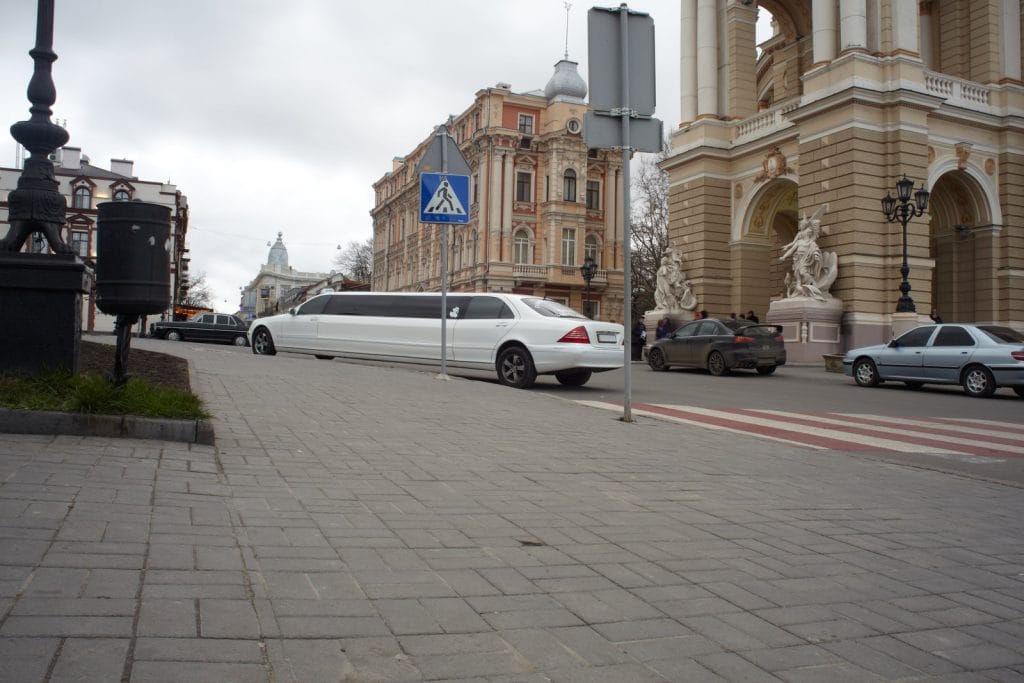 Grace Period:
Most reputable services offer a grace period, a set amount of time the chauffeur will wait without any additional charges. For airport pickups, this could account for delays in baggage claims or customs. Knowing this duration helps manage expectations and potential extra costs.
Charges Beyond Grace Period:
Once the grace period expires, companies might start charging for additional waiting time. This is usually either a flat fee for every subsequent hour or a charge per minute. It's essential to understand this pricing structure to avoid surprises.
Communication Protocols:
Delays are inevitable, whether due to flight changes or other unforeseen issues. The limo service should have clear communication channels for you to inform them of delays, and vice versa.
Tracking Flight Schedules:
Some advanced limo services offer flight tracking, where they monitor your flight status in real time. This means, if your flight is delayed or even arrives early, they can adjust the pickup time accordingly, ensuring minimal waiting time for you.
Designated Pickup Points:
Especially at large airports, knowing the exact pickup location can save time and confusion. Ensure the limo service provides clear instructions on where to meet your chauffeur.
Why Hire Airport Limousine and Taxi Service from Top Limo?
Selecting the right limousine service can make all the difference in your travel experience. When it comes to airport limo services in Markham, Top Limo stands out for a variety of reasons. Here's why hiring them is a choice you won't regret:
Diverse, luxurious fleet of vehicles.
Highly-trained and professional chauffeurs.
Guaranteed on-time pickups and drop-offs.
Clear, transparent pricing with no hidden fees.
User-friendly and efficient reservation system.
24/7 dedicated customer service support.
Strict adherence to industry standards and regulations.
Offers personalized, tailored travel experiences.
Consistently high ratings and positive customer reviews.
Availability of eco-friendly transportation options.
Hire a Luxury Markham Limo to Toronto Pearson Airport
Top Limo offers absolute comfort and reliability to each client. From our immaculate fleet to the unparalleled professionalism of our staff, we elevate the very definition of luxury transportation. Take a step towards hassle-free, luxurious commuting and choose Top Limo for your next airport transfer in Markham. Call us today or book online to ensure your travels are nothing short of extraordinary.