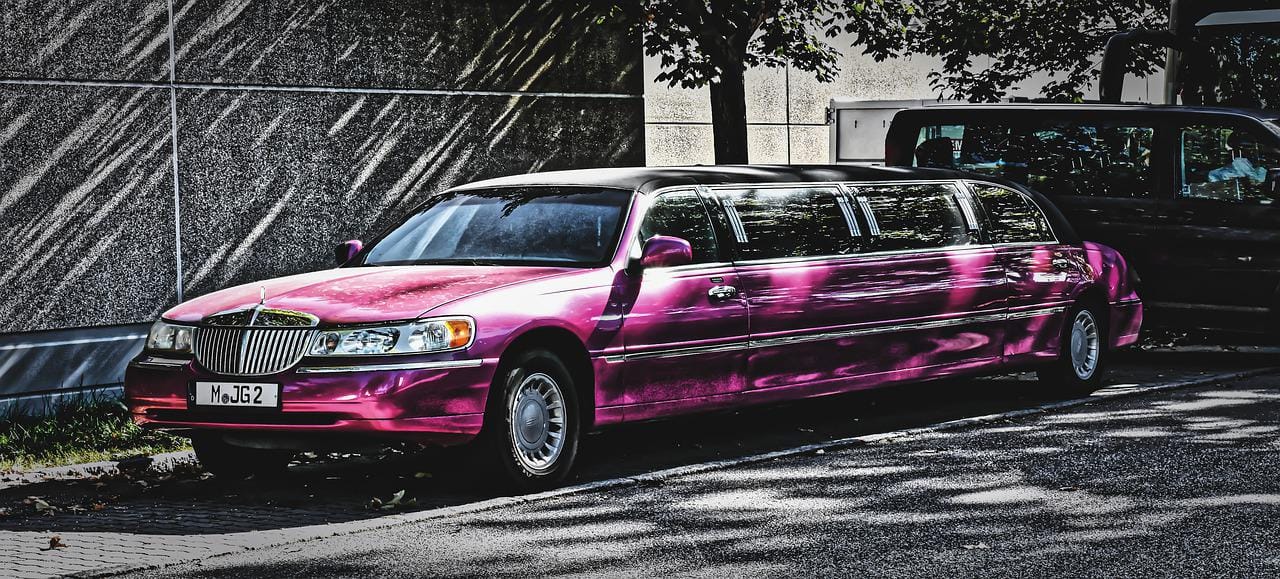 posted by:

admin

No Comments
Traveling is an exhilarating experience, but it could get stressful if not planned smartly. One of the key aspects of travel is transportation, which includes booking an economical and peaceful flight, ensuring timely arrival, boarding the plane, handling luggage, and arranging for an airport transportation service to your destination.
After a long, tiring flight, opting for an airport limo service, or luxury airport transfer, instead of a regular taxi or cab service is a wise choice. Especially for business persons, the executive airport limo or business airport transport offers an elegant and luxurious ride, heightening brand image, ensuring timely arrival, and providing safety.
Niagara falls limo services by Top Limo not only provides an airport limo booking experience but also ensures affordable and reliable service with highly trained and experienced chauffeurs who guarantee you travel in style, be it in a private airport limousine, or a corporate airport limousine.
Our drivers pick up your bags, help you get comfortable in your premium limo airport service, and let you enjoy a safe and timely ride to your destination. We even offer a limousine service for airport journeys, including tracking your flight to ensure prompt pickup even in case of a flight delay!
Why should I book an airport limousine service?
Booking an airport limo service might sound expensive and incredibly lush, but it's affordable, safe, and comfortable and makes every airport ride a style statement. There are many reasons to consider booking an airport transport limo service, seven of which are elaborated as follows.
Comfortable Ride
A limo provides you with comfort that no other car model can. Long flight hours can be tiring for your body and mind, and the airport limo ride takes off most of the travel stress by letting you ride comfortably. You can stretch out a little and enjoy some snacks after long, annoying, and sickening flight hours in a limo.
Affordable
Affordability might surprise you. Yes, a limousine is a luxury ride, but it can be cheaper than booking a taxi. With a limo service to the airport, you know what you're paying for in advance, and it can accommodate more people, so instead of booking several cabs, you can book a single limo.
Some taxi drivers don't know their way around the city and take multiple long routes, and the meter can run up high. By booking an airport limo service, you know what you're paying for in advance, and it can accommodate more people, so instead of booking several cabs, you can book a single limo.
Fast and Efficient
Efficiency is a significant advantage of a limo airport transfer. Most airport limo service providers track your flights to ensure time efficiency. One of the most significant advantages of booking a limo is that it's prompt, the driver knows his way around the city, and hence the ride is fast. Unlike public transportation, a limo doesn't make any stops and doesn't require mode changes.
Safe and Reliable
When you're new to a city or traveling to a place for the first time, you might be anxious about the routes and people overall. An airport limo service makes sure that you feel comfortable and safe. Every limo service keeps checking on its drivers and chauffeurs to ensure a reliable and trustworthy relationship with its clients. Hiring a limo for pickup is more reliable than any cab, taxi, or public transport.
A Reliable Driver
As mentioned earlier, a limo driver knows his way around the city and is reliable. Every airport limo service company ensures its client a comfortable and efficient travel experience. The services are usually high-end, and the drivers can suggest and recommend what to do and see. Also, the spacious vehicle is more than relaxing.
Cab Stress
Avoid cab stress with an airport pickup limousine. Not all cities have Uber services that let you book a cab before landing. Most of the time, you must wave for a taxi while keeping your luggage in check. Also, most taxi stands have long waiting lines which is the last thing someone wants after a long exhausting flight.
An airport limo service makes sure that you are relaxed and stress-free. Google and talk to a few customer representatives from excellent service providers and choose what suits you the best.
Multiple Options
Any limo-providing service not only deals in limousines but has multiple options for you to choose from. If you're not a limo person, you can pre-book another comfortable luxury vehicle to ensure a safe and stylish traveling experience.
TOP LIMO: The Top Airport Limo Service in Canada!
Top limo is one of the best airport limousine service providers; that's not only inexpensive but also ensures a safe, efficient, and reliable travel experience for all its clients. The company takes all necessary precautions to help you travel in luxury.
The Niagara Falls limo service by Top Limo offers travel to Niagara Falls and neighboring towns. You can choose from a full range of stunning luxury vehicles, including stretch limos, wheelchair-accessible vans, and sedans, to travel to your destination with or without a party in luxury and style.
Our scheduling center is open 24/7, providing all necessary information and helping clients make a reservation for an airport limousine. Our knowledgeable drivers are exceptionally well-versed in different languages, accents, and routes. We offer excellent services with affordable rights.
Contact us to make your Niagara Falls limo service experience brilliantly fun and get the best limo service to the airport or an affordable limo service for the airport.
With us, you can enjoy premium airport travel, be it with a luxury limo for airport transport, a chauffeured limousine for an airport transfer, or a VIP limo service airport. Enjoy our limousine airport pickup, and take advantage of our airport limousine deals for a truly unforgettable airport limousine service experience!