Picture this: you step out of a bustling airport, weary from your journey. As you scan the crowd for a ride, a sleek black limousine pulls up beside you. The chauffeur opens the door, and you enter a world of unparalleled luxury and sophistication. Welcome to TopLimo, the premier limousine service Toronto.
At TopLimo, we believe that every journey should be an experience worth remembering. From airport transfers to special events, our fleet of meticulously maintained vehicles ensures that you will experience the epitome of comfort and style. Buckle up as we take you on a ride like no other.
Unmatched Luxury and Comfort: Toplimo's Range of Services
Wide Range of Luxurious Vehicles Available
At Toplimo, we pride ourselves on offering a wide range of luxurious vehicles to cater to your every need. Whether you're attending a special event, heading to the airport, or simply want to experience the epitome of luxury travel, our fleet has got you covered. From sleek and stylish sedans to spacious and elegant SUVs, we have a vehicle that will suit your preferences and make heads turn wherever you go.
Impeccable Attention to Detail for a Truly Luxurious Experience
We leave no stone unturned. Our team at TopLimo pays impeccable attention to detail in order to provide you with a truly luxurious experience from start to finish. From the moment you make your reservation until the end of your journey, every aspect is carefully planned and executed with precision. We understand that it's the little things that make all the difference, so expect nothing less than perfection when you choose our services.
Enjoy a Comfortable Ride with Top-Notch Amenities
Sit back, relax, and enjoy the ride in utmost comfort with our top-notch amenities. Our vehicles are equipped with plush leather seats that will make you feel like royalty. Stay entertained throughout your journey with state-of-the-art entertainment systems and stay connected with complimentary Wi-Fi onboard. Need refreshments? Our professional chauffeurs will ensure that your favorite beverages are readily available so that you can indulge in pure luxury while traveling.
Professionalism and Reliability: Toplimo's Experienced Drivers and High-Quality Vehicles
Toplimo takes professionalism and reliability seriously. Our experienced drivers and high-quality vehicles are the backbone of our exceptional service.
Highly trained, professional drivers ensure a safe journey
At Toplimo, we understand that safety is paramount. That's why all our drivers undergo rigorous training to ensure they have the necessary skills and expertise to provide a safe and comfortable journey for our customers. From defensive driving techniques to impeccable knowledge of traffic rules and regulations, our professional chauffeurs are well-equipped to navigate any situation on the road.
A fleet of high-quality vehicles maintained to the highest standards
Our fleet of luxury vehicles is meticulously maintained to guarantee a smooth and luxurious ride for our clients. We take pride in offering a wide selection of stylish automobiles that are regularly serviced and inspected by certified technicians. Whether you're traveling alone or with a group, we have the perfect vehicle to cater to your needs.
Trustworthy service that prioritizes punctuality
We understand the importance of being punctual, especially. With Toplimo, you can rest assured that we prioritize timeliness. Our drivers arrive promptly at your designated location, ensuring you reach your destination on time without any delays or hassles.
In addition to their professionalism and reliability, our chauffeurs also provide exceptional customer care. They go above and beyond to make your journey comfortable, assisting with luggage handling and offering personalized service tailored to your preferences.
When you choose Toplimo for your limousine service in Toronto, you can expect nothing less than excellence. Our experienced drivers combined with our high-quality vehicles set us apart as a trusted provider in the industry.
Arrive in Style: Toplimo's Exclusive Airport Transportation Services
At Toplimo, we understand that arriving at the airport can be a stressful experience. That's why we offer seamless airport transfers in ultimate luxury to make your journey as smooth as possible. Our airport limousine services are designed to provide you with a hassle-free travel experience from start to finish.
Seamless Airport Transfers in Ultimate Luxury
When you choose Toplimo for your airport transportation needs, you can expect nothing but the best. Our fleet of luxurious limousines ensures that you arrive at the airport in style and comfort. Whether you're traveling alone or with a group, we have the perfect vehicle to accommodate your needs. From sleek sedans to spacious SUVs, our vehicles are meticulously maintained and equipped with all the amenities to make your ride enjoyable.
Hassle-Free Travel with Meet-and-Greet Services Included
To eliminate any stress or confusion upon arrival, our airport limo services include meet-and-greet services. Our professional chauffeurs will be waiting for you at the designated meeting point, ready to assist you with your luggage and guide you to your waiting limousine. With our meet-and-greet service, there's no need to worry about navigating through crowded airports or finding transportation – we've got it covered.
Start Your Trip Off Right with Our Stylish Airport Transportation
Arriving at the airport in one of our luxurious limousines sets the tone for an unforgettable trip. Not only will you enjoy a comfortable and stylish ride, but our experienced drivers will also ensure that you reach your destination on time and without any hassle. Sit back, relax, and let us take care of all your transportation needs.
Elevate Your Special Occasions: Toplimo's Wedding and Event Transportation
Make your special day unforgettable with our elegant wedding transportation. At Toplimo, we understand that your wedding is one of the most important days of your life, and we want to make it extra special. Our wedding limo service offers a luxurious and stylish ride that will leave you feeling like royalty.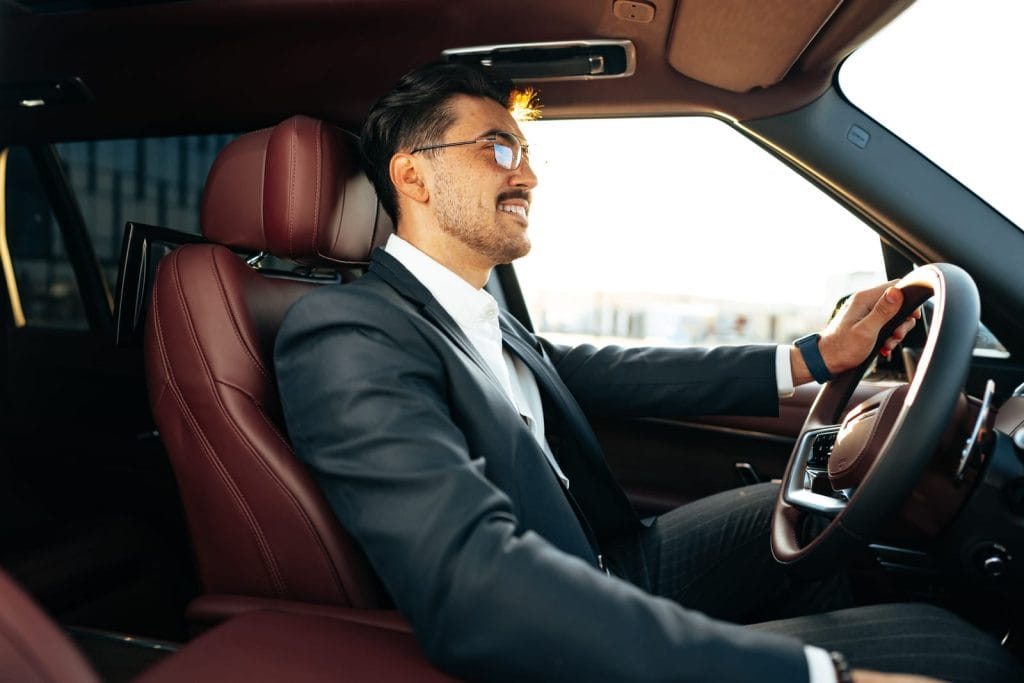 Enhance any event with our luxurious event transportation services. Whether you're planning a corporate event, a bachelorette party, or a prom night celebration, our fleet of top-of-the-line vehicles is ready to cater to all your transportation demands. From sleek sedans to spacious party buses, we have the perfect ride to suit any occasion.
Create lasting memories with our exceptional chauffeur service. Our professional and highly-trained chauffeurs are not only skilled drivers but also courteous and attentive hosts. They will ensure that you arrive at your destination safely and on time while providing a level of service that goes above and beyond expectations.
Transportation plays a crucial role in setting the tone for the entire day. Imagine arriving at your venue in a stunning limousine, and stepping out onto the red carpet as paparazzi snap photos of you and your partner. It's an experience that will be etched in your memory forever.
For other special events like corporate gatherings or bachelorette parties, having reliable and luxurious transportation can make all the difference. Instead of worrying about parking or coordinating multiple cars, you can relax and enjoy the ride while our experienced chauffeurs handle all the logistics.
Whether it's a grand wedding or an intimate celebration with friends, Toplimo's wedding and event transportation services are designed to add elegance and sophistication to any occasion. Let us take care of the details so you can focus on creating unforgettable memories with your loved ones.
Explore Toronto in Luxury: Toplimo's General Luxury Transportation Services
If you're looking to discover the vibrant city of Toronto in style, look no further than Toplimo's luxury transportation services. We offer an unparalleled experience that allows you to explore the city's attractions with utmost comfort and elegance. Whether you're a local or a visitor, our personalized city tours are tailored to your preferences, ensuring that you get the most out of your time in Toronto.
Discover Toronto's attractions in style with our luxury sightseeing tours
With Toplimo's luxury transportation services, you can embark on a sightseeing adventure like no other. Our fleet of high-end limousines provides a comfortable and luxurious way to travel around the city while enjoying breathtaking views of its iconic landmarks. From the CN Tower to the Royal Ontario Museum, we'll take you to all the must-see spots in Toronto while ensuring that you travel in ultimate style.
Enjoy a personalized city tour tailored to your preferences
At Toplimo, we understand that each individual has unique interests and preferences. That's why our luxury transportation services offer personalized city tours. Whether you're interested in art and culture, shopping, or trying out local cuisine, our knowledgeable chauffeurs will curate an itinerary just for you. Sit back, relax, and let us show you the best of what Toronto has to offer.
Travel comfortably while experiencing the best of Toronto
Toplimo is second to none. Our fleet consists of top-of-the-line vehicles equipped with plush interiors and amenities designed for your comfort and convenience. Whether it's a spacious stretch limousine or an elegant sedan, we ensure that every ride with us is an experience worth cherishing.
So why settle for ordinary when you can elevate your journey with Toplimo? Experience the epitome of luxury transportation in Toronto and create unforgettable memories as you explore the city's vibrant attractions. Book your ride with us today and get ready for an extraordinary adventure.
Experience the Unparalleled Luxury of Toplimo's Limousine Service
You've just discovered the epitome of luxury transportation in Toronto. At Toplimo, we take immense pride in offering you an unforgettable experience that goes beyond your expectations. Our range of services is designed to provide unmatched luxury and comfort, ensuring that every moment spent with us is nothing short of extraordinary.
With our experienced drivers and high-quality vehicles, professionalism and reliability are at the core of everything we do. We understand that your time is precious, which is why we go above and beyond to ensure punctuality and efficiency. Sit back, relax, and let our skilled chauffeurs navigate through the bustling streets while you indulge in the opulence surrounding you.
Whether it's arriving at the airport in style or elevating your special occasions such as weddings or events, our exclusive limousine service will make every moment memorable. Imagine stepping out of a sleek limousine onto the red carpet, feeling like a celebrity embraced by luxury. That's exactly what awaits you with Toplimo.
So why wait? Treat yourself to an unparalleled luxury experience unlike any other. Book your next journey with Toplimo today and discover what true indulgence feels like.
FAQs
How do I book a limousine service with Toplimo?
Booking a limousine service with Toplimo is quick and easy! Simply visit our website or give us a call to speak with one of our friendly representatives who will assist you in selecting the perfect vehicle for your needs. We'll guide you through the booking process step by step, ensuring a seamless experience from start to finish.
Are there any additional charges for airport pickups?
No, there are no additional charges for airport pickups when you choose Toplimo's limousine service. We believe in providing transparent pricing without any hidden fees or surprises along the way. Rest assured, your airport pickup is included in the package, allowing you to enjoy a hassle-free journey right from the moment you touch down.
Can I customize my limousine experience?
Absolutely! At Toplimo, we understand that every occasion is unique and deserves a personalized touch. We offer various customization options to tailor your limousine experience according to your preferences. From choosing the music playlist to arranging decorations for special events, our team will work closely with you to create an unforgettable journey that reflects your style and taste.
What safety measures are in place during the COVID-19 pandemic?
Your safety is our top priority. In response to the COVID-19 pandemic, we have implemented rigorous cleaning protocols for all our vehicles before and after each trip. Our drivers follow strict hygiene practices and wear masks throughout the journey. We also provide hand sanitizers in all our vehicles for your convenience and peace of mind.
Can I hire a limousine service for corporate events?
Absolutely! Toplimo's limousine service is perfect for corporate events and business travel needs. Impress your clients or colleagues by arriving in style and comfort with our luxurious fleet of vehicles. With our professional drivers at the wheel, you can focus on important matters while enjoying a seamless transportation experience that exudes professionalism and sophistication.