Whether you're heading to the airport for a much-needed vacation or making a stylish arrival at prom night, finding the perfect airport limo Mississauga can make all the difference. But with so many options out there, how do you choose the right one? In this guide, we'll provide you with expert advice and essential tips for selecting the ideal airport transportation option. From considering your specific needs to evaluating different limo services, we've got you covered. Get ready to elevate your travel experience with the perfect airport limo in Mississauga.
Essential Features for Choosing an Airport Limo in Mississauga
There are some essential features you should keep in mind. Let's dive into the key factors that will help you make an informed decision.
Reliability and Professionalism
One of the most important aspects to consider when choosing an airport limo service is reliability. You want a company that can be trusted to pick you up on time and get you to your destination without any hassle. Look for a limo service with a reputation for punctuality and professionalism.
Vehicle Selection and Amenities
The type of vehicle available and the amenities provided can significantly enhance your experience. A luxury limousine with plush seating, climate control, and entertainment systems can make your journey comfortable and enjoyable. Consider the size of the vehicle as well, ensuring it can accommodate all passengers and luggage.
Customer Reviews
Customer reviews offer valuable insights into a limo service's quality. Take the time to read reviews from previous customers to gauge their satisfaction levels. Positive reviews highlighting excellent service, courteous drivers, and well-maintained vehicles are indicators of a reliable limo service.
Pricing Transparency
It's crucial to choose a limo service that provides transparent pricing information upfront. Look for companies that offer clear details about their rates, including any additional fees or surcharges. This ensures that you won't encounter any surprises when it comes time to settle the bill.
By considering these essential features – reliability, professionalism, vehicle selection, amenities, customer reviews, and pricing transparency – you'll be able to select the perfect airport limo in Mississauga that meets your needs.
Read Also: The Benefits of Choosing a Car Service to the Airport
Differences between Airport Limos and Taxis
Distinctions between airport limos and taxis in Mississauga
Airport limos and taxis may seem similar, but there are some key differences to consider when choosing transportation in Mississauga.
Pricing structures
Airport limos and taxis have different structures. Taxis usually charge based on a metered rate, which can vary depending on factors like distance and traffic. On the other hand, airport limo services often offer fixed rates or packages for specific destinations, providing more transparency and predictability.
Level of comfort and luxury
If you're looking for a comfortable and luxurious ride, airport limos are the way to go. These sleek vehicles are equipped with plush seating, ample legroom, climate control, and entertainment systems. Taxis, while functional, may not provide the same level of comfort or amenities.
Convenience of pre-booking
One major advantage of airport limo services is the convenience of pre-booking. With a pre-booked limo service, you can ensure that your ride will be waiting for you at the designated time and location. This eliminates the need to hail a taxi or wait in line at the airport. It's like having your own personal chauffeur!
How to Choose the Right Option: Airport Limo vs. Taxi
Compare Pros and Cons
When deciding between an airport limo and a taxi service, it's essential to weigh the pros and cons.
Airport Limo
Pros:

Provides a luxurious and comfortable ride.

Offers personalized service tailored to your needs.

Often equipped with amenities like Wi-Fi and refreshments.

Cons:

Can be more expensive compared to a taxi.

Availability might be limited, especially during peak hours.
Taxi
Pros:

Generally more affordable than an airport limo.

Easily available at most airports.

Cons:

May lack comfort and luxury features.

Limited personalization options.
Consider Cost, Comfort, and Convenience
Cost, comfort, and convenience are crucial factors to consider when making your decision.
Cost: Taxis are usually cheaper than airport limos. If you're on a tight budget, opting for a taxi might be the better choice.

Comfort: Airport limos offer a more luxurious experience with plush seating, extra legroom, and additional amenities. However, if you don't mind sacrificing some comfort for affordability, a taxi can still get you where you need to go.

Convenience: While taxis are readily available at most airports, they may not always provide the level of convenience that an airport limo does. Limos can be pre-booked in advance, ensuring that your transportation is waiting for you upon arrival.
Time-Saving Benefits of Airport Limos
Using an airport limo can save you valuable time during your travel experience.
Efficiency: Limos often have dedicated lanes or priority access at airports, allowing for quicker drop-offs and pickups. This efficiency can help reduce waiting times compared to hailing a taxi from the curbside.

Professional Drivers: Airport limo drivers are experienced professionals who are familiar with the best routes and traffic patterns. They can navigate through congested areas more efficiently, potentially saving you time on your journey.
Personalized Service Sets Airport Limos Apart
One of the key advantages of choosing an airport limo is the personalized service it offers.
Customization: With an airport limo, you can tailor your experience to meet your specific needs. Whether it's adjusting the temperature, selecting preferred music, or making additional stops along the way, a limo provides a higher level of customization compared to a taxi.

Professionalism: Limousine chauffeurs are trained to provide exceptional customer service. They prioritize your comfort and satisfaction throughout the journey, ensuring a pleasant and stress-free experience.
The Best Airport Taxi Service in Mississauga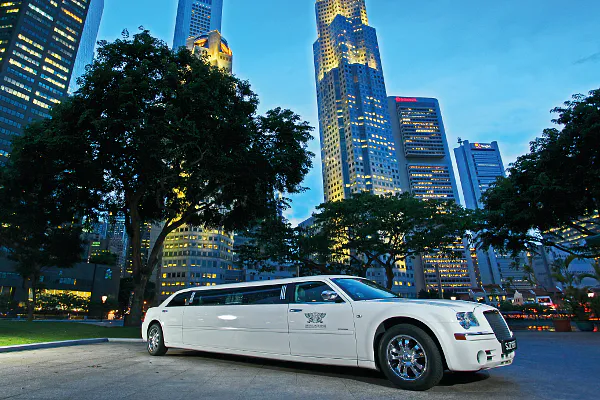 Discover the Top Choice for Mississauga Travelers
There's one option that stands out from the rest. With its excellent reputation and reliable service, Top Limo taxi service is a favorite among travelers.
Reliable Fleet of Vehicles for Airport Transportation
One of the key reasons why this particular taxi service is highly recommended is its impressive fleet of vehicles. They offer a wide range of options to suit every traveler's needs, from sleek sedans to spacious SUVs. Whether you're traveling alone or with a group, they have the perfect vehicle to ensure a comfortable and hassle-free journey.
Consistently Positive Customer Reviews
Customer reviews speak volumes about any business, and this taxi service has consistently received glowing feedback from satisfied customers. From their friendly and professional drivers to their punctuality and affordability, customers rave about their exceptional experience with this taxi service.
Reputation, Affordability, and Punctuality
When selecting an airport taxi service, it's crucial to consider factors such as reputation, affordability, and punctuality. This top-rated taxi service ticks all the boxes:
Reputation: With years of experience serving Mississauga travelers, they have built a solid reputation for providing reliable and efficient transportation services.

Affordability: Despite offering top-notch service and luxurious vehicles, this taxi service remains affordable compared to other options in the area.

Punctuality: Time is of the essence. This taxi service prides itself on its punctuality, ensuring that you reach your desired location promptly.
Exploring Mississauga's Limo Services: Related Searches and Options
If you're looking for a luxurious and stylish way to travel in Mississauga, then hiring a limo service is the way to go. But with so many options available, how do you choose the perfect airport limo in Mississauga? Let's explore some related searches and options to help you make an informed decision.
Different Types of Limos
It's essential to consider the different types available. Stretch limousines are a classic choice that offers elegance and sophistication. SUV limos provide more space and versatility for larger groups or those with extra luggage.
Additional Features and Amenities
To enhance your experience, many limo companies offer additional features and amenities. These can include plush leather seating, state-of-the-art entertainment systems, complimentary beverages, Wi-Fi connectivity, and professional chauffeurs who ensure your comfort throughout the journey.
Specialized Services
Depending on your specific requirements, you may also find specialized services tailored to different occasions. For corporate transportation needs, some companies offer executive sedans or luxury vans equipped with privacy partitions for confidential discussions. Wedding limos come adorned with decorative accents to add that extra touch of elegance on your special day.
Read Also: Create Lasting Experiences with Our Toronto Party Bus Service
Making the Ideal Choice for Your Airport Transportation
Congratulations! You are now equipped with the essential knowledge to make the perfect choice for your airport transportation in Mississauga. By considering the essential features of an airport limo, understanding the differences between limos and taxis, and exploring your options, you can confidently select the best service that suits your needs.
Now that you have a better understanding of what to look for, it's time to take action. Don't settle for a mediocre experience when you can indulge in luxury and convenience with an airport limo. Whether you're traveling for business or pleasure, treat yourself to a stress-free journey from start to finish. Book your airport limo Mississauga today and elevate your travel experience like never before!
FAQs
How do I book an airport limo in Mississauga?
To book an airport limo in Mississauga, simply contact a reputable limo service provider either through their website or by phone. Provide them with your travel details such as date, time, pick-up location, and destination. They will guide you through the booking process and ensure all necessary arrangements are made.
Are airport limos more expensive than taxis?
While airport limos may have a higher initial cost compared to taxis, they offer superior comfort, style, and personalized service. Many limo services provide fixed rates upfront without any hidden charges or surge pricing commonly found with taxis.
Can I request additional amenities in my airport limo?
Absolutely! Most reputable airport limo services offer a range of amenities to enhance your travel experience. These may include Wi-Fi connectivity, refreshments, entertainment systems, and even special requests like child seats or wheelchair accessibility. Be sure to inquire about any specific requirements when booking.
What happens if my flight is delayed?
Reputable airport limo services track flight statuses in real-time, so they will be aware of any delays or changes to your arrival time. You can rest assured that your chauffeur will be waiting for you, even if your flight is delayed. Just make sure to provide them with accurate flight details during the booking process.
Are airport limo services available 24/7?
Yes, many airport limo services operate 24/7 to accommodate all types of flights and travel schedules. Whether you have an early morning departure or a late-night arrival, you can rely on their services to ensure a smooth and hassle-free journey at any time of day.