You've just landed in the bustling city of Toronto, ready to embark on your exciting journey. But first, you need a reliable and convenient transportation option to get you from the airport to your destination.
Top Limo offers a range of benefits that make it the ideal choice for your airport transfer. With our wide selection of vehicles, you can find the perfect fit for your needs, whether you're traveling solo or with a group. Our professional and experienced drivers ensure a stress-free journey, allowing you to sit back and relax as we navigate the city's busy streets. Plus, our competitive pricing makes it a cost-effective solution for your transportation needs.
All-Inclusive Flat Rates for Toronto Airport Limo Service
Transparent Pricing with No Hidden Fees or Surcharges
When booking a Toronto airport taxi limo, one of the major advantages is the transparency in pricing. Unlike other transportation options, Top Limo services provide all-inclusive flat rates without any hidden fees or surcharges. This means that you won't have to worry about unexpected costs popping up at the end of your journey.
Fixed Rates Regardless of Traffic Conditions or Route Taken
Another advantage of choosing a Toronto airport limo service is that you'll enjoy fixed rates regardless of traffic conditions or the route taken. Whether there's heavy congestion on the roads or your driver needs to take an alternate route, the price remains consistent. This eliminates any uncertainty and allows you to plan your budget accordingly.
Easy Budgeting with Upfront Knowledge of the Total Cost
With a Toronto airport taxi limo, budgeting becomes a breeze. You'll have upfront knowledge of the total cost before even stepping foot into the vehicle. This allows you to plan your finances accurately and avoid any surprises along the way. Whether you're traveling alone or with a group, knowing exactly what you'll be paying gives you peace of mind.
No Additional Charges for Waiting Time or Luggage Handling
Unlike some other transportation options, Toronto airport limo services don't charge extra for waiting time or luggage handling. Whether your flight is delayed or you need assistance with your bags, these additional services are included in the flat rate. This ensures that you receive top-notch service without having to worry about incurring additional charges.
Optimum Comfort and Cleanliness with Toronto Airport Limo
Luxurious vehicles equipped with plush seating and ample legroom
Comfort is key. With Toronto Airport Limo service, you can expect nothing less than a luxurious ride. Their fleet of limousines boasts plush seating and ample legroom, ensuring that you can stretch out and relax during your journey. Whether you're traveling alone or with a group, there's plenty of space for everyone to sit back and enjoy the ride.
Impeccably maintained interiors ensuring a clean and hygienic environment
Nobody wants to step into a dirty or unkempt vehicle, especially after a long flight. That's why Toronto Airport Limos takes pride in maintaining its interiors to the highest standards of cleanliness. From the moment you step inside, you'll be greeted by a pristine environment that exudes freshness and hygiene. So sit back, relax, and breathe easy knowing that your ride is not only comfortable but also impeccably clean.
Climate control features for personalized comfort during the ride
Toronto weather can be quite unpredictable at times, but that shouldn't affect your comfort during your airport transfer. With Toronto Airport Limos, you have complete control over the climate inside the vehicle. Their limousines are equipped with advanced climate control features that allow you to adjust the temperature according to your preference. Whether it's hot or cold outside, you can ensure that the interior of your limo remains just right for your ultimate satisfaction.
Smooth suspension system providing a comfortable journey
Bumpy rides are never fun, especially when you're trying to unwind after a tiring flight. Fortunately, Toronto Airport Limos boasts a smooth suspension system that guarantees a comfortable journey from start to finish. You won't have to worry about feeling every pothole or road bump along the way – instead, you'll glide through each moment with ease.
Professional Chauffeurs for Superior Service Experience
Having a professional chauffeur can make all the difference. Toronto Airport Taxi Limo offers experienced chauffeurs who are well-trained and have extensive knowledge of Toronto's roads. With their expertise, you can expect a smooth and hassle-free journey from the airport to your destination.
Well-Trained Chauffeurs with Extensive Knowledge of Toronto's Roads
Our limousine service takes pride in employing chauffeurs who are not only skilled drivers but also possess a deep understanding of Toronto's roadways. They undergo rigorous training to ensure they are up-to-date with the latest traffic patterns, road closures, and alternate routes. This ensures that you will reach your destination efficiently and without unnecessary delays.
Courteous and Professional Demeanor Ensuring a Pleasant Experience
Customer satisfaction is our top priority, which is why our chauffeurs are known for their courteous and professional demeanor. From the moment they greet you at the airport until they drop you off at your destination, they will go above and beyond to provide exceptional service. Whether it's assisting with luggage handling or offering helpful suggestions for local attractions, our chauffeurs are dedicated to making your journey enjoyable.
Assistance with Luggage Handling to Ease Your Travel Burden
Traveling can be tiring, especially when you have heavy luggage to carry. Our chauffeurs understand this and are always ready to lend a helping hand. They will assist you with loading and unloading your bags from the vehicle, ensuring that you don't have to worry about any heavy lifting during your airport transfer.
Expert Navigation Skills to Ensure Timely Arrivals at Your Destination
Navigating through a new city can be challenging, especially if you're unfamiliar with its roads and landmarks. However, with our experienced chauffeurs behind the wheel, you can rest assured that you'll arrive at your destination on time. Their expert navigation skills and knowledge of the best routes will ensure a timely and efficient journey.
Hassle-Free Reservations with Toronto Airport Taxi Limo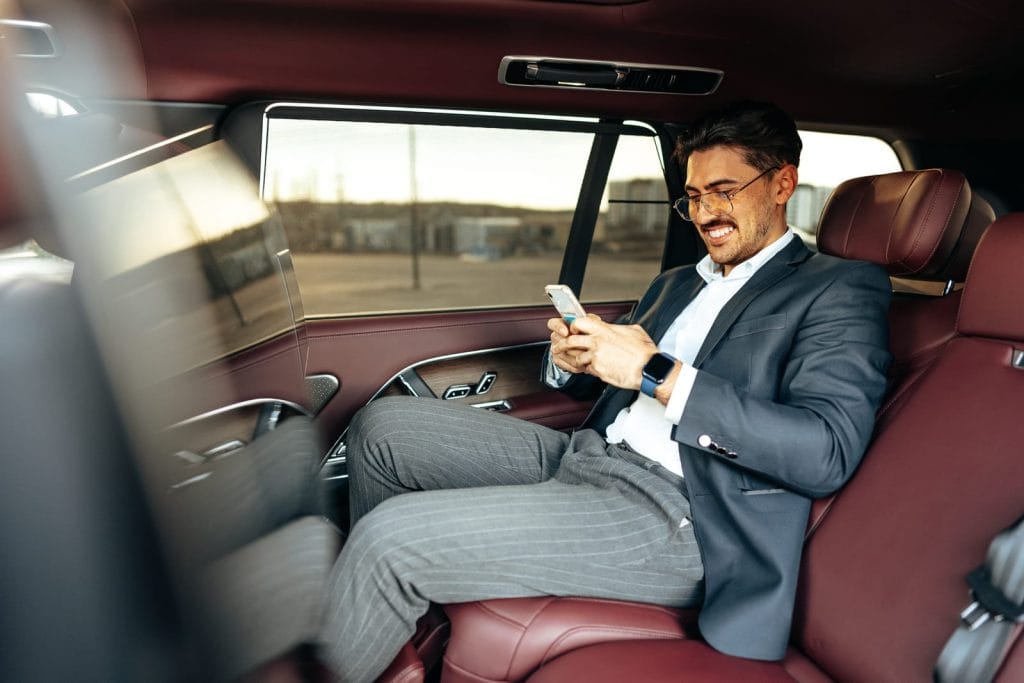 User-Friendly Online Booking Platform
Booking a taxi for your airport transfer shouldn't be a hassle, and with Toronto Airport Taxi Limo, it's anything but. Our user-friendly online booking platform makes it easy to reserve a taxi in just a few simple steps. No need to spend hours on the phone or wait in long queues at the airport.
24/7 Customer Support Assistance
Got any questions or concerns? Don't worry! Toronto Airport Taxi Limo by Toplimo has got you covered with their 24/7 customer support. Whether you need assistance with your booking or have queries about your trip, our friendly customer support team is always available to help you out. Contact us now and say goodbye to stress and hello to peace of mind.
Instant Confirmation of Bookings
Waiting anxiously for confirmation of your taxi reservation can be nerve-wracking, especially when you're pressed for time. But with Toronto Airport Taxi Limo, you can breathe easy knowing that instant confirmation will be sent straight to your email or via SMS. No more worrying about whether your reservation went through or not.
Flexibility to Modify or Cancel Reservations
Sometimes plans change, flights get delayed, or unforeseen circumstances arise. That's why having the flexibility to modify or cancel your reservations is crucial. With Toronto Airport Taxi Limo, you have the freedom to make changes without any hassle. Need to reschedule? No problem! Want to cancel altogether? They've got you covered.
Toronto Airport Taxi Limo understands that traveling can be stressful enough without adding transportation woes into the mix. That's why they've designed their service around making your airport transfer as smooth and worry-free as possible.
So, why stress about finding a last-minute cab or dealing with unreliable taxis when you can book a reliable and hassle-free ride with Toronto Airport Taxi Limo?
Timely Service with Airport Limo Toronto Pearson
Punctual Pick-up and Drop-off Services
When you choose Toronto Airport Taxi Limo for your airport transfer, you can expect punctuality. The chauffeurs understand the importance of time and ensure that they arrive on time to pick you up from your location. They also drop you off at the airport with ample time to spare, so you don't have to rush through check-in procedures.
Real-time Flight Tracking
To provide a seamless experience, Toronto Pearson Airport Limo offers real-time flight tracking. This means that if your flight is delayed or arrives early, the chauffeur will adjust the pickup timing accordingly. You won't have to worry about waiting or rushing because they will be there when you need them.
Efficient Routes Planned with GPS Technology
The drivers at Toronto Airport Taxi Limo rely on advanced GPS technology to plan the most efficient routes for your journey. This ensures that you reach your destination in a timely manner without any unnecessary detours or delays. You can sit back and relax while the driver takes care of navigating through traffic.
Prompt Arrival at the Airport
One of the advantages of choosing an airport limousine service is that they prioritize prompt arrival at the airport. The drivers are familiar with Ontario Pearson International Airport and know exactly where to drop you off at the arrivals level. This saves you precious minutes and allows you to focus on checking in for your flight.
By opting for Toronto Airport Taxi Limo, you benefit from their commitment to providing timely service. From punctual pick-ups and drop-offs to real-time flight tracking and efficient route planning, they ensure that your airport transfer goes smoothly and hassle-free.
The Benefits of Airport Limo Service to Pearson Airport
Choosing our Toronto Airport Taxi Limo for your airport transfer comes with a multitude of advantages. With all-inclusive flat rates, you can enjoy a stress-free journey without worrying about hidden costs or surcharges. Our professional chauffeurs ensure optimum comfort and cleanliness, providing you with a luxurious experience from start to finish.
We make it hassle-free for you. With just a few clicks or a quick phone call, you can secure your Toronto Airport Limo service without any complications. Once your reservation is confirmed, our timely service guarantees that you'll never miss a flight or wait around at the airport.
In conclusion, by choosing Toronto Airport Taxi Limo for your airport transfer needs, you're not only opting for convenience and luxury but also ensuring a smooth and enjoyable journey. Book now and experience the exceptional service that sets us apart from the rest.
FAQs
Can I book an airport limo in advance?
Yes, absolutely! At Toronto Airport Taxi Limo, we offer hassle-free reservations for our airport limo services. You can easily book in advance through our website or by giving us a call.
How much does an airport limo service cost?
The cost of our airport limo service depends on various factors such as the distance traveled and the type of vehicle chosen. We provide all-inclusive flat rates so that you don't have to worry about any additional charges or surprises.
Are the chauffeurs experienced and professional?
Yes, all our chauffeurs are highly experienced professionals who undergo thorough training to ensure superior service. They are skilled in providing safe and comfortable transportation while maintaining excellent customer satisfaction.
Is there any flexibility in terms of pick-up and drop-off locations?
Absolutely! We offer flexible pick-up and drop-off options based on your preferences. Whether it's from your home, office, or any other location in Toronto, our airport limo service can accommodate your needs.
What if my flight gets delayed?
We understand that flight delays can happen, and we monitor your flight status to ensure timely pick-up. If your flight is delayed, there's no need to worry. Our chauffeurs will adjust the schedule accordingly and be there to greet you whenever you arrive.