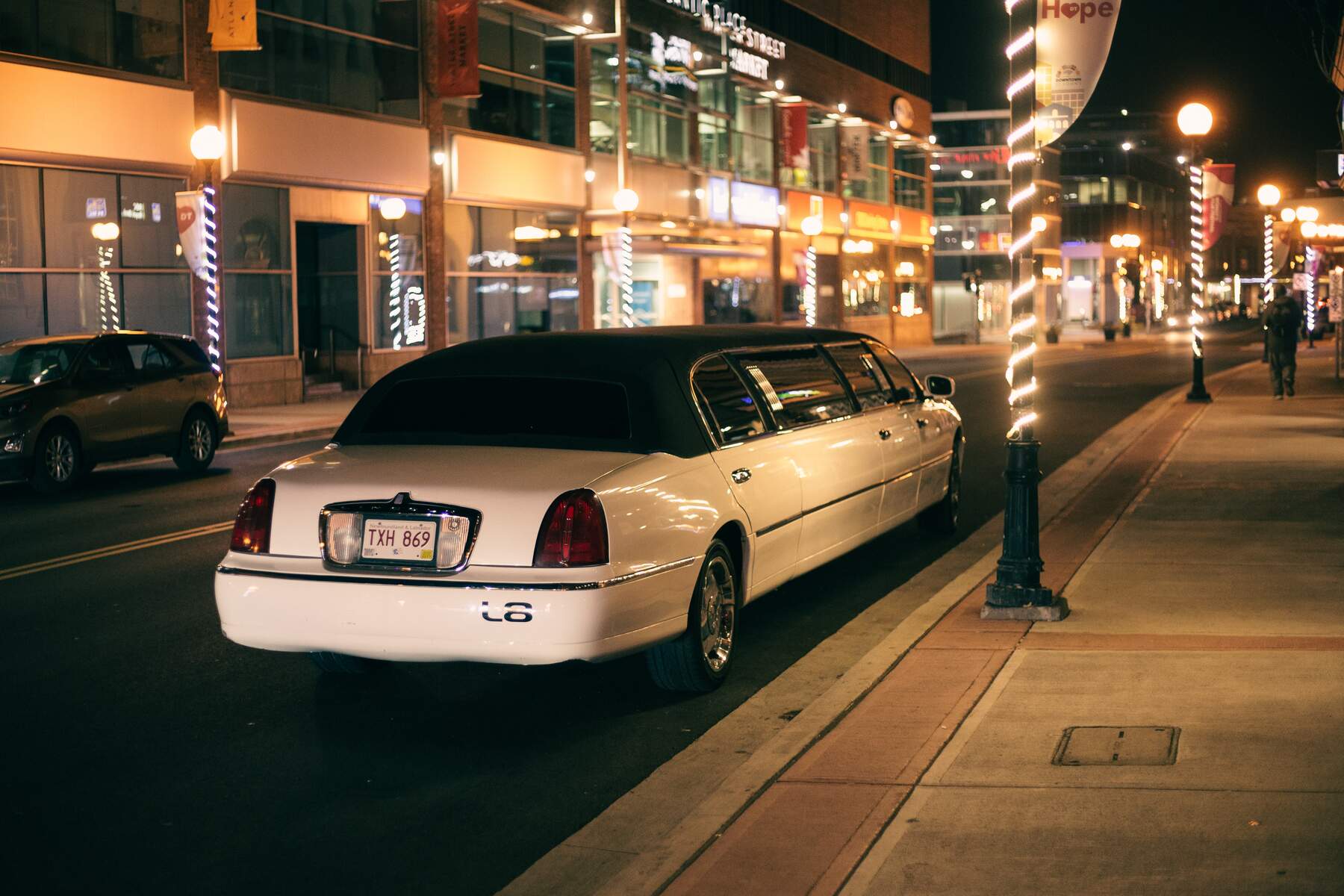 posted by:

admin

No Comments
In an increasingly connected world, business travel is a crucial aspect of many professions. One key aspect of successful business travel is the impression you make, not just in meetings, but through every step of your journey. Renting a corporate limo service can elevate your travel experience, ensuring you arrive at your destination on time, and with style.
Whether you're considering a limo service in Barrie, a limo service in Burlington, a Hamilton limo service, or a Niagara Falls limo rental, choosing the right provider is vital for your journey. This will make it even more likely that you will be on time for meetings and other events you have planned. If you want to get the most out of using a limousine service, you need to be sure that the company you pick is the right one.
Making the Right Impression with Top-Notch Limo Services
Your choice of transportation can greatly impact the impression you make on clients, both existing and potential. Opting for a luxury limo service, be it in Barrie, Burlington, Hamilton, or Niagara, sets a high standard for professionalism and reliability. It showcases your commitment to punctuality and highlights your attention to detail – crucial attributes in the business world.
Choosing the perfect limousine service might seem like a daunting task, given the numerous options available. The key lies in conducting thorough research on various providers like Toronto limo services, limo services in Barrie, Hamilton limo ride services, and Niagara limo services. You can compare their fleet sizes, price quotes, and additional amenities to determine the one that best suits your needs.
Starting Your Corporate Limo Service Search: Tips and Tricks
One of the most critical aspects of finding the right limo service is knowing where to start your search. If you're new to an area, seeking recommendations from friends or colleagues is a great starting point. An online search is another valuable resource when looking for limo services.
When conducting your online research, pay close attention to the ratings and reviews left by previous customers. These can provide valuable insights into the reliability and quality of the service. Ideally, begin your search ahead of your trip, and make your reservations well in advance to avoid any last-minute hitches.
Where Should You Begin Your Search for Renting Corporate Limo?
The most important part of finding the right limo company is starting from the right place. If you are in a new place, you should seek advice from your friends or coworkers about where to go and what to do. When looking for a limo service, searching the internet is another wonderful option to consider.
Be sure to check the ratings and reviews left by previous customers of the limo companies you find when conducting research online. In a perfect world, you would start your search before you even set out on your trip. Make your reservations ahead of time so that you won't have any problems later.
How To Choose the Perfect Limo Service for Your Business or Corporate Travel
Choosing from such a wide range of options may seem overwhelming. Nevertheless, by asking a few basic questions, you may be able to locate the most reputable limo service that is currently accessible. When searching for a limo service, there are four important things to think about, and we've highlighted all of them here for your convenience.
Licenses and Associations
Ensure the limo service you choose has all the necessary legal permits to operate. This includes licenses for their vehicles and health insurance for their employees. Feel free to inquire about these aspects. You can also check if the service you intend to hire, be it Hamilton limo service or Niagara limo, is properly licensed and registered by browsing the database of Licensed Transportation Providers maintained by the DMV.
The size of the fleet
Find out how many cars your potential limo service has in its fleet. Even though the quantity of cars a company has isn't a good indicator of that company's quality, it can still help you learn more about the business and choose the best one for your particular needs. Airport pickups, for example, are a primary focus for many small businesses due to the high demand for such services and the low overhead involved.
Many small businesses focus on airport pickups, for example, because there is a lot of demand for them and the costs are low.  Medium-sized limousine services may offer a wide range of services, from airport rides to formals, depending on how big they are. Larger limo services, on the other hand, can take care of corporate clients and offer more ways to get around, such as Town Cars, stretch limousines, and charter buses.
Driver Screening
To hire a limo service in Burlington or anywhere else, chauffeurs must first pass a physical and a drug test. In addition to what the law says, many good businesses will check the criminal records of potential employees.
The company's limo drivers should be experienced in the area they serve and have a spotless driving record. Last but not least, drivers must meet your standards. Inquire about the driver's attire and make your preferences known to the limo service right away.
Operating Times
If you ever need a limo, you should be able to call and have someone answer your call at any hour of the day or night. Having this conversation with a potential limo service ahead of time will help you rest assured that they will be able to work with your schedule in its entirety.
Whether you select a Niagara limo service or a Hamilton limo, the hours of operation at Top Limo are 24 hours a day, 7 days a week, and 365 days a year. This is because we understand how critical it is to meet the needs of our clients on time and to do so, we keep our business open around the clock.
Rent the Best Limousine Service in Canada for Corporate and Business Travel
Renting a limo shouldn't be a process that complicates your travel plans. Instead, it should enhance your travel experience and make it more enjoyable. By planning in advance and ensuring you've covered all the details, you can ensure a smooth, stress-free journey.
If you need a limo service in Barrie, Burlington, or the surrounding areas for your upcoming business trips, Top Limo is here to serve. We offer a diverse range of stylish and affordable limo services that respect your time, budget, and desire for luxury while providing the best possible service. From "limo service near me" to "wedding limo service", we cater to a variety of needs, ensuring you always travel in style and comfort.
Don't compromise on your travel experience. Choose Top Limo for your next business trip and experience the difference between a top-tier limo service. Contact us today for more information!