Imagine this: you step out of a sleek, luxurious limousine, the epitome of style and elegance. As you arrive at your special occasion, heads turn, and whispers of admiration fill the air. The right luxury limo can transform an ordinary event into an extraordinary one, creating memories that will last a lifetime.
There are essential factors to consider. From wedding limos to party buses and sedans for corporate events, finding the perfect vehicle is crucial. Not only does it offer comfort and convenience, but it also adds that touch of sophistication that elevates any event.
Choosing the ideal luxury limo means entrusting your transportation needs to professionals who understand the importance of every detail. Whether it's a chauffeured ride through Barrie or a city tour in Toronto, a reputable luxury limo service ensures a seamless experience from start to finish.
Comparison of luxury limo rental companies in Toronto and the GTA
It's essential to compare different rental companies. Let's take a closer look at the various luxury limo providers in Toronto and the Greater Toronto Area (GTA), their services, fleet selection, pricing, customer reviews, and factors to consider when making your decision.
Overview of Different Luxury Limo Rental Companies
In Toronto and the GTA area, there are several luxury limo rental companies to choose from. Each company offers its unique range of services and features.
Key Differences Between Luxury Limo Providers
When comparing luxury limo rental companies, it's important to consider the following factors:
Services Offered:
Some companies focus on weddings or corporate events, while others cater to a broader range of occasions.

Look for additional services like red carpet treatment or complimentary champagne.
Fleet Selection:
Different providers have varying fleets ranging from classic stretch limos to sleek SUVs or party buses.

Consider the size and style of vehicle that suits your needs best.
Pricing:
Prices can vary significantly depending on factors such as vehicle type, duration of rental, and additional amenities.

Compare quotes from different companies to find one that fits within your budget.
Comparing Customer Reviews and Ratings
Before making a decision, be sure to read customer reviews and ratings of different luxury limo rental companies in Toronto. This will give you insight into their reliability, professionalism, and overall satisfaction levels.
Factors to Consider when Choosing a Luxury Limo Rental Company
When comparing luxury limo rental companies for your special day, keep the following factors in mind:
Reputation and Experience: Look for companies with a solid reputation and years of experience in the industry.

Safety Measures: Ensure that the company has proper licenses, insurance, and well-maintained vehicles.

Availability and Flexibility: Check if the company can accommodate your specific date, time, and any special requests.
By considering these factors and comparing different luxury limo rental companies in Toronto and the GTA area, you'll be able to choose the perfect one for your special day.
Tips for hiring the best luxury limo service in Toronto
There are a few important considerations to keep in mind.
Important Considerations When Searching for a Luxury Limo Service Provider
Reputation: Research and read reviews about different luxury limo services in Toronto. Look for companies with a solid reputation and positive customer feedback.

Experience: Consider how long the company has been operating in the industry. An experienced luxury limo service provider is more likely to deliver quality service.

Fleet Selection: Check if the company offers a diverse fleet of luxury vehicles to choose from. This ensures that you can find the perfect limo that suits your needs and preferences.
Questions to Ask Potential Luxury Limo Service Providers
Are you licensed and insured? It's crucial to ensure that the company holds all necessary licenses and insurance coverage.

What is included in your packages? Inquire about what amenities or services are included with their luxury limo rentals.

Do you offer any special packages or discounts? Some companies may have promotional offers or discounted rates for specific events or seasons.
Ensuring Value for Money with Your Chosen Luxury Limousine Service
Compare prices: Get quotes from multiple luxury limo services in Toronto to compare prices and ensure you're getting a fair deal.

Read the fine print: Carefully review contracts, terms, and conditions before making any commitments.
Finding a Trustworthy Chauffeur Along with The Vehicle
Ask about chauffeur training: Inquire about their chauffeurs' training programs to ensure they are professional, experienced, and knowledgeable.

Request references: If possible, ask for references or testimonials from previous clients to gauge the chauffeur's professionalism and customer service.
Remember, choosing the right luxury limo service in Toronto is essential for a memorable and enjoyable experience. By considering these tips, you can make an informed decision and find the perfect luxury limousine service for your special day.
Factors to consider: Pricing and packages
Pricing and packages play a crucial role. Let's dive into the factors you should consider when evaluating different options.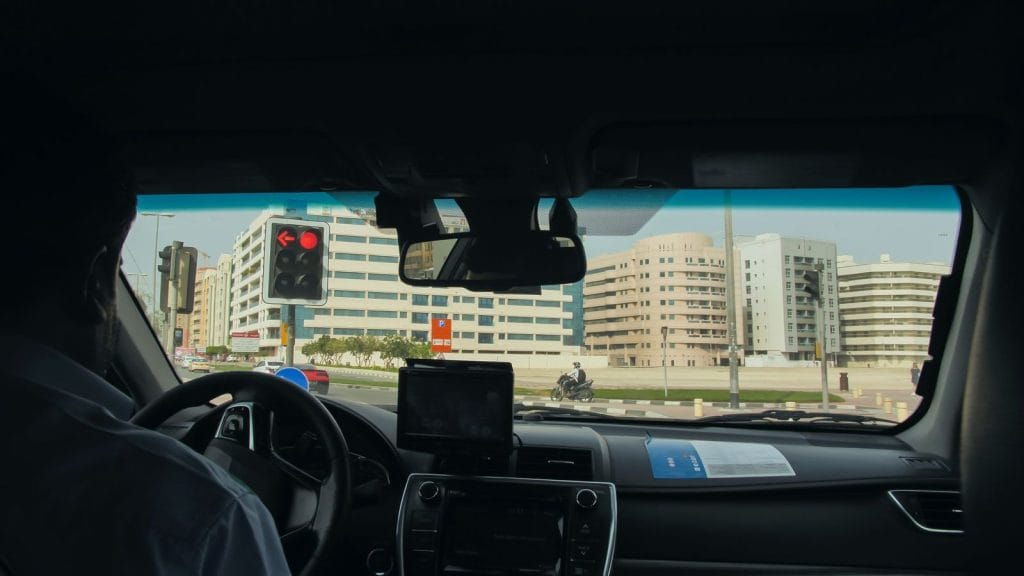 Understanding Pricing Structures
Different luxury limousine services in Toronto offer various pricing structures. It's important to understand these structures to make an informed decision. Here are some key points to keep in mind:
Providers may charge either hourly rates or flat fees for their services.

Hourly rates are suitable for shorter trips or events with flexible timelines.

Flat fees are ideal if you have a fixed schedule or require a limo for a specific duration.
Additional Costs to Be Aware Of
Apart from the basic pricing, there may be additional costs associated with luxury limo services. These can include:
Gratuity: Some providers automatically add gratuity charges, while others leave it up to the customer's discretion.

Fuel Surcharges: Depending on the distance of your trip, there might be additional charges for fuel consumption.

Extra Amenities: If you require special amenities like a premium sound system or refreshments, there could be added costs.
Variations in Pricing
It's essential to note that pricing can vary based on certain factors:
Peak Seasons: During popular tourist seasons or holidays, prices may increase due to high demand.

Specific Events: If you're booking a luxury limo for a particular event like weddings or proms, expect prices to be higher than usual.
To choose the best option that fits your budget and needs, compare pricing and packages from multiple providers. Take into account any additional costs and variations based on peak seasons or specific events.
Factors to consider: Fleet selection and availability
One of the most important factors to consider is the fleet selection and availability offered by different limousine services. Let's dive in and explore why this is crucial.
Variety and Quality of Vehicles
The first thing you need to consider is the variety and quality of vehicles provided by each luxury limo service. You want a company that offers a wide range of transportation choices to suit your preferences and requirements. Look for options like sedans, SUVs, stretch limos, party buses, or even vintage cars. The more choices available, the better chance you have of finding the perfect vehicle for your special day.
Well-maintained and Up-to-Date Vehicles
It's essential to ensure that the chosen luxury limo service maintains its vehicles well and keeps them up-to-date. You don't want any surprises on your big day with a car that breaks down or looks outdated. Ask about their maintenance schedule and check reviews from previous customers to get an idea of their vehicle quality.
Accommodating Group Size and Special Requests
Consider whether the luxury limo service can accommodate your group size or any special requests you may have. If you're traveling with a large group, make sure they have vehicles large enough to fit everyone comfortably. If you have specific requests such as decorations or amenities inside the vehicle, confirm if they can fulfill them.
Availability Based on Preferences
Availability is another crucial factor when choosing a luxury limo service. Ensure that they have availability on your desired date and time slot. Some popular dates like weekends or holidays may book up quickly, so it's best to inquire early to secure your reservation.
Factors to consider: Reputation and customer reviews
Before choosing the perfect luxury limo in Toronto for your special day, it's crucial to consider the reputation and customer reviews of different service providers. Researching a company's reputation can give you valuable insights into its level of customer service, reliability, and overall experience. Here are some key points to keep in mind:
Significance of Researching Reputation
Researching a luxury limo service provider's reputation is essential because it allows you to gauge the quality of their services. A reputable company will prioritize customer satisfaction, ensuring that your special day goes smoothly and stress-free. On the other hand, choosing a company with a poor reputation could lead to disappointment and unnecessary hassles.
Checking Online Customer Reviews
One effective way to assess a luxury limo service provider's reputation is by checking online customer reviews and testimonials. Websites like Google, Yelp, or even social media platforms provide platforms for customers to share their experiences openly. Look for companies with positive feedback from customers who have used their services in the past.
Recommendations from Trusted Sources
In addition to online reviews, consider seeking recommendations from friends, family members, or trusted sources who have utilized luxury limousine services in Toronto. They can provide firsthand insights into their experiences with different companies and help you narrow down your options.
Importance of Positive Feedback
Choosing a luxury limo service provider with positive feedback and a strong track record is vital. It ensures that you'll receive excellent customer service, reliable transportation, and an overall memorable experience on your special day.
By considering these factors – researching reputation through online reviews and testimonials, seeking recommendations from trusted sources – you'll be better equipped to choose the perfect luxury limo in Toronto that meets your needs and exceeds your expectations.
Making the perfect choice for your special day with TopLimo
Congratulations! You're one step closer to finding the perfect luxury limo for your special day in Toronto. With our comprehensive guide, you've learned about the different factors to consider when choosing a limo service, from pricing and fleet selection to reputation and customer reviews. Now that you're armed with this knowledge, it's time to make an informed decision that will ensure a memorable experience.
At TopLimo, we understand how important your special day is to you. That's why we go above and beyond to provide exceptional service and exceed your expectations. Our fleet of luxury limos is meticulously maintained and equipped with all the amenities you need for a comfortable and stylish ride. From weddings to proms, and anniversaries to corporate events, we have the perfect limo for every occasion.
So why wait? Don't settle for anything less than perfection on your special day. Choose TopLimo and let us take care of all your luxury transportation needs. Contact us today to book your dream limo and make your event truly unforgettable!
FAQs
How far in advance should I book my luxury limo?
We recommend booking your luxury limo as soon as you have a confirmed date for your event. Popular dates tend to get booked quickly, so securing your reservation early ensures availability.
Can I view the vehicles before making a booking?
Absolutely! We encourage our clients to schedule an appointment to visit our showroom and see our luxurious fleet in person. It will give you a chance to experience the comfort and elegance of our vehicles firsthand.
Are there any additional charges or hidden fees?
No, we believe in transparency. The quote provided includes all applicable charges such as taxes, fuel surcharges, gratuity (where applicable), etc., so there are no surprises on your bill.
What happens if my event runs longer than expected?
We understand that plans can change, and events may run longer than anticipated. We offer flexible options to accommodate such situations, and our team will work with you to ensure a seamless experience.
Is there a minimum rental time required?
Yes, we have a minimum rental time requirement for our luxury limos. This ensures that we can provide you with the dedicated service and attention to detail that your special day deserves. Please contact us for more information on our minimum rental time.