Enhance any event with Toronto limousine rentals near me – TopLimo. Make a statement and elevate the experience of your event with luxury transportation. Whether it's a prom, wedding, or corporate gathering, arriving in style will leave a lasting impression on your guests. With our top-notch fleet of limousines, you can expect nothing less than exceptional service and a memorable journey.
Our professional chauffeurs will ensure you arrive at your destination safely and with utmost comfort. Don't settle for the ordinary when you can have the extraordinary. Take your event to the next level with Toronto limousine rentals near me – TopLimo.
Benefits of Toronto Limousine Rentals for Any Occasion
Enjoy Convenience and Comfort with Professional Chauffeurs
Toronto limo rentals near me are a game-changer. One of the key benefits is the convenience and comfort they offer with their professional chauffeurs. These experienced drivers know the city like the back of their hand, ensuring you reach your destination hassle-free. They take care of all the logistics, leaving you free to sit back, relax, and enjoy the ride.
Professional chauffeurs provide a safe and reliable transportation option.

They are trained to handle various situations on the road, making your journey smooth and stress-free.

Their knowledge of the city allows them to navigate through traffic efficiently, saving you valuable time.
Experience Stress-Free Transportation Logistics for Your Event
Planning an event involves juggling multiple tasks, and transportation logistics can be a major headache. However, by opting for Toronto limousine rentals, you can eliminate this stress entirely. From coordinating pick-up times to ensuring everyone arrives at the venue on schedule, these services take care of it all.
The rental company handles all aspects of transportation planning, including route selection and timing.

They provide timely pick-ups and drop-offs for you and your guests.

With their expertise in event logistics, they ensure seamless coordination between different locations.
Add an Element of Sophistication and Elegance to Any Occasion
Want to make a lasting impression on your guests? Renting a Toronto limousine adds an element of sophistication and elegance to any occasion. Whether it's a wedding, prom night, or corporate event – arriving in style leaves a lasting impression.
Limousines are luxurious vehicles that exude class and elegance.

They provide a glamorous entrance that sets the tone for the entire event.

The spacious interiors allow you to travel comfortably while enjoying amenities like plush seating and entertainment systems.
Top Features to Look for in Toronto Limousine Service
There are several key features you should consider. These features can make all the difference in enhancing any event and ensuring a memorable experience. Let's take a closer look at the top features to look for when searching for Toronto limo rentals near me.
Diverse Fleet of Vehicles
One of the first things you should consider is whether the limousine service offers a diverse fleet of vehicles. Different events call for different types of transportation, so having options is essential. Look for a company that provides a range of vehicles, from sleek sedans to spacious SUVs and luxurious stretch limos. This way, you can choose the perfect vehicle that suits your needs and style.
Amenities and Services
Another crucial aspect to consider is the amenities and services offered by the limousine service. A reputable company will go above and beyond to provide an exceptional experience for its customers. Look for amenities such as plush interiors, entertainment systems with state-of-the-art technology, and refreshing beverages on board. These added touches can elevate your ride and create a truly luxurious atmosphere.
Reliable and Punctual Transportation
Reliability is paramount. You want to ensure that your transportation arrives on time without any hiccups or delays. Look for reviews or testimonials that highlight the company's commitment to punctuality and reliability. A reliable service will give you peace of mind, knowing that you'll arrive at your destination promptly and safely.
Excellent Customer Service
Last but certainly not least, customer service plays a significant role in selecting a top-notch limousine service. From initial inquiries to booking confirmations and throughout the entire experience, exceptional customer service should be evident every step of the way. Look for companies that prioritize customer satisfaction, with friendly staff who are attentive to your needs and willing to go the extra mile to ensure a memorable experience.
Choosing the Perfect Toronto Limousine Rental for Your Event
Renting a limousine can add that touch of luxury and style. But with so many options available, how do you choose the perfect Toronto limousine rental? Let's explore some key factors to consider.
Size Matters
Consider the size of your party when selecting a limousine rental. Whether it's an intimate gathering or a large celebration, you want everyone to travel comfortably. Opt for a vehicle that can accommodate all your guests without feeling cramped.
Style and Theme
Match the style and theme of your event with the appropriate vehicle. If you're planning a glamorous wedding, go for a sleek and elegant limousine that exudes sophistication. For a fun-filled party night, consider renting a stylish party bus equipped with all the amenities to keep the excitement going.
Catering to Specific Needs
Take into account any specific needs or preferences you may have. Are you looking for extra amenities like champagne service or entertainment systems? Do you require wheelchair accessibility? Communicate these requirements to the limousine service provider so they can tailor their offerings accordingly.
Professional Chauffeurs
A top-notch limousine experience is not just about luxurious vehicles; it also depends on professional chauffeurs who provide excellent service. Look for reputable companies that hire experienced and well-trained drivers who prioritize safety and customer satisfaction.
Booking in Advance
To ensure availability and secure your desired vehicle, make your booking well in advance. Popular dates such as weekends or holidays tend to get booked quickly, so plan ahead to avoid disappointment.
By considering these factors – size, style, specific needs, chauffeurs, and booking in advance – you'll be able to select the perfect Toronto limousine rental that elevates your event from ordinary to extraordinary.
Stand Out from the Crowd: Unique Occasions for Toronto Limousine Rentals
You want to make sure they are memorable and stand out from the crowd. And what better way to do that than by arriving in style with a luxurious limousine ride? Toronto limousine rentals near me offer the perfect solution to enhance any event and make it truly unforgettable.
Make your wedding day unforgettable with a luxurious limousine ride.
Your wedding day is one of the most important days of your life, so why not make it even more special by renting a limousine? Imagine stepping out of a sleek, elegant limo as all eyes turn towards you. It's not just about making a grand entrance; it's about creating lasting memories that you and your partner will cherish forever. Plus, with a spacious fleet of vehicles available, you can accommodate your entire bridal party and ensure everyone arrives in style.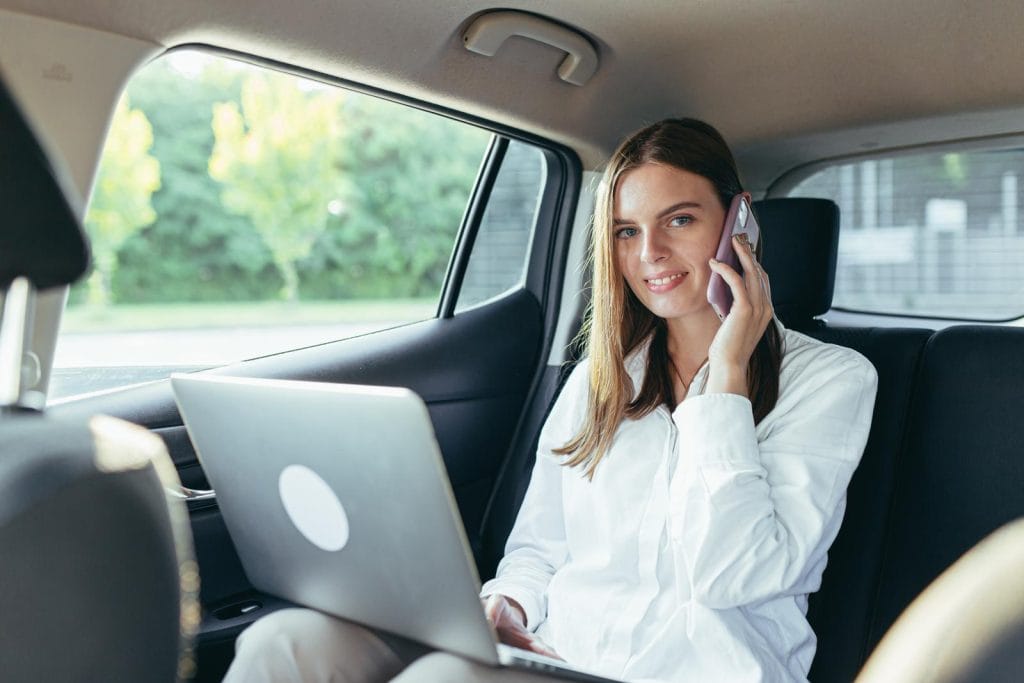 Arrive in style at prom night and create memories that will last a lifetime.
Prom night is all about glitz, glamour, and creating memories that will last a lifetime. Renting a limousine for prom not only adds an element of luxury but also ensures that you arrive in style. Gather your friends, pop some champagne (non-alcoholic, of course), and enjoy the VIP treatment as you cruise through town in a sleek limo. It's an experience like no other and will definitely make you feel like the star of the night.
Surprise someone special by treating them to a romantic date night in a limo.
Looking to impress someone special? Why not surprise them with a romantic date night in a limo? Whether it's for Valentine's Day, an anniversary, or just because you want to show them how much they mean to you, renting a limousine adds that extra touch of romance and elegance. Enjoy sipping champagne while being chauffeured around the city, taking in the sights and creating memories that will last a lifetime.
So, whether it's your wedding day, prom night, or a romantic date night, Toronto limousine rentals near me have got you covered. Make your special occasion truly unforgettable by arriving in style and creating memories that will last a lifetime.
Creating Lasting Memories: Luxury Experience with Toronto Limousine Rentals
Indulge in VIP treatment and feel like a celebrity during your event. Toronto limousine rentals near me offer a luxury experience that will elevate any celebration to new heights. From weddings and proms to corporate events and special occasions, these sleek vehicles are designed to make you feel like a star.
Capture stunning photos against the backdrop of an elegant limousine interior. With plush leather seats, mood lighting, and state-of-the-art sound systems, these luxurious vehicles provide the perfect setting for unforgettable moments. Whether you're posing with friends or sharing a romantic moment with your partner, the opulence of a limousine adds an extra touch of glamour to every snapshot.
Enjoy personalized attention from professional chauffeurs who prioritize customer satisfaction. These experienced drivers not only ensure your safety on the road but also go above and beyond to make your journey comfortable and enjoyable. They understand that it's not just about getting from point A to point B; it's about creating an experience that you'll cherish for a lifetime.
Life is all about creating memories, and Toronto airport limousine rentals help you do just that. Whether you're attending a wedding, celebrating a milestone birthday, or going on a night out with friends, these luxury vehicles enhance every moment. So why settle for ordinary when you can travel in style?
Elevate Your Event with Toronto Limousine Rentals
You are now equipped with all the knowledge you need to enhance your event with Toronto limousine rentals. Whether it's a wedding, corporate gathering, or a night out on the town, renting a luxurious limousine will take your event to the next level. Imagine arriving in style, turning heads as you step out of a sleek and sophisticated vehicle. With top-notch service and amenities at your fingertips, you and your guests will feel like VIPs throughout the entire experience.
So why wait? Don't settle for an ordinary event when you can make it extraordinary with a Toronto limousine rental. Take the leap and indulge in luxury transportation that will leave a lasting impression on everyone involved. Contact us today and let their team of professionals help you choose the perfect limousine for your event. It's time to elevate your event and create memories that will be talked about for years to come!
FAQs
How much does it cost to rent a Toronto limousine?
Renting a Toronto limousine can vary in price depending on factors such as the type of vehicle, duration of rental, and any additional services or amenities requested. It is best to contact TopLimo directly for an accurate quote tailored to your specific needs.
Can I view the fleet of vehicles before making a reservation?
Yes! TopLimo understands that seeing is believing, so they provide opportunities for customers to view their fleet of vehicles before making a reservation. Simply reach out to their team and they will arrange a time for you to visit their showroom.
Are chauffeurs provided with the limousine rental?
Absolutely! When you rent a Toronto limousine from TopLimo, professional chauffeurs are included in the package. Their highly trained drivers are experienced in providing exceptional service while ensuring your safety and comfort throughout the journey.
Can I customize the amenities inside the limousine?
Yes, you can! TopLimo offers customizable options to enhance your experience. From entertainment systems and mood lighting to refreshments and decorations, they will work with you to create a personalized atmosphere that suits your event perfectly.
What is the cancellation policy for limousine rentals?
TopLimo has a flexible cancellation policy, but it is recommended to review their terms and conditions or contact their team directly for specific details. They understand that plans may change, so they strive to accommodate their customers' needs as much as possible.