Did you know that Toronto is home to some of the most iconic landmarks in the world? From the towering CN Tower to historical buildings and vibrant neighborhoods, this city has it all. And what better way to explore these attractions than with a luxurious airport limo service? With our Airport Limo Toronto, you can enjoy hassle-free travel with professional chauffeurs and comfortable limousines.
Whether you're on a layover or just want to make the most of your time in the city, our luxury vehicles will ensure you experience Toronto's famous sights in style and comfort. Discover the best of Toronto while enjoying a stylish and reliable airport transfer with Airport Limo Toronto.
Toronto Pearson International Airport and Hotel Options
Canada's Largest Airport, Offering a Wide Range of International Flights
Toronto Pearson International Airport is the largest airport in Canada, serving as a gateway to the country for travelers from around the world. With its extensive network of airlines, you can find flights to various international destinations easily. Whether you're flying in from Europe, Asia, or anywhere else, Pearson Airport has got you covered.
Numerous Hotel Options Near the Airport for Convenient Accommodation
You'll be spoilt for choice. There are numerous hotels located conveniently close to the airport terminals, making it convenient for travelers who want to rest before or after their journey. These hotels offer comfortable rooms and amenities that cater to different budgets and preferences.
Easy Access to Downtown Toronto from Pearson International Airport
If you're planning on exploring downtown Toronto during your visit, staying near Pearson International Airport is an excellent choice. The airport is well-connected with public transportation options like buses and trains that will take you straight into the heart of the city. Within a short time, you can find yourself amidst iconic landmarks such as the CN Tower, and Royal Ontario Museum, and bustling neighborhoods like Kensington Market.
Read Also: Tips to Make the Most of Toronto Airport Limo Service Experience
Stay at Top-Rated Hotels Near the Airport
When making your hotel reservation near Toronto Pearson International Airport, consider staying at one of the top-rated hotels available. These establishments have garnered positive reviews from previous guests due to their exceptional service and comfortable accommodations. It's important to choose a hotel that suits your needs and ensures a pleasant stay during your exploration of Toronto's iconic landmarks.
The Rexdale Neighbourhood: A Diverse Experience
Explore Rexdale: A Cultural Melting Pot
Rexdale, located in northwest Toronto, offers a truly enriching experience for those seeking to immerse themselves in a culturally diverse neighborhood. With its vibrant community and welcoming atmosphere, Rexdale is the perfect place to explore and discover new experiences.
Authentic Ethnic Cuisine: A Gastronomic Adventure
One of the highlights of visiting Rexdale is the opportunity to indulge in authentic ethnic cuisine from around the world. From mouthwatering Caribbean dishes to flavorful Indian curries, there is something to satisfy every palate. Whether you're craving spicy jerk chicken or delectable samosas, Rexdale's restaurants offer an array of culinary delights that will transport your taste buds on a global journey.
Vibrant Festivals and Events: Celebrate Diversity
Rexdale comes alive with vibrant cultural festivals and events throughout the year. These celebrations showcase the rich traditions and customs of various cultures represented in the neighborhood. From lively parades during Caribana to colorful Diwali festivities, there are endless opportunities to join in on the fun and learn about different cultures firsthand.
Unique Shopping Opportunities: Embrace Cultural Diversity
In Rexdale, you'll find unique shopping opportunities that reflect the diversity of its residents. Explore local markets and stores offering products from different cultures, allowing you to embrace cultural diversity through shopping. Whether it's traditional clothing, handmade crafts, or specialty ingredients for international recipes, you'll discover treasures that highlight the beauty of multiculturalism.
Royal Ontario Museum: Displaying Martian Meteorites
Royal Ontario Museum: Displaying Martian Meteorites
If you're looking for a unique and out-of-this-world experience in Toronto, make sure to visit the Royal Ontario Museum. This iconic landmark is home to an impressive collection of Martian meteorites that have fallen to Earth.
At the museum, you'll have the opportunity to learn about these fascinating extraterrestrial rocks and gain insights into our solar system. The rare specimens on display provide a glimpse into the mysteries of space and offer a chance to marvel at something truly extraordinary.
One of the highlights of visiting the Royal Ontario Museum is engaging with interactive exhibits that bring the wonders of science closer to you. Through hands-on activities and immersive displays, you can explore the world of meteorites and discover how they shape our understanding of the universe.
Here are some key highlights and reasons why a visit to this museum is worth considering:
Rare Specimens: Get up close with actual pieces of Mars, witnessing fragments that have traveled millions of miles through space.

Educational Experience: Learn about planetary science, geology, and astronomy in an engaging way through informative displays.

Interactive Exhibits: Participate in interactive exhibits where you can touch real meteorites or simulate what it feels like to walk on another planet.

Insights into Our Solar System: Gain a deeper understanding of our solar system's formation and its place within the vastness of the universe.

Email Sign-Up Benefits: Sign up for their email newsletter to receive updates on special events, new exhibitions, and exclusive offers.
Visiting the Royal Ontario Museum offers an exciting opportunity to explore both science and history while discovering incredible artifacts from outer space. Don't miss out on this chance to expand your knowledge and be amazed by what lies beyond our planet.
Hockey Hall of Fame: Interactive Model Rink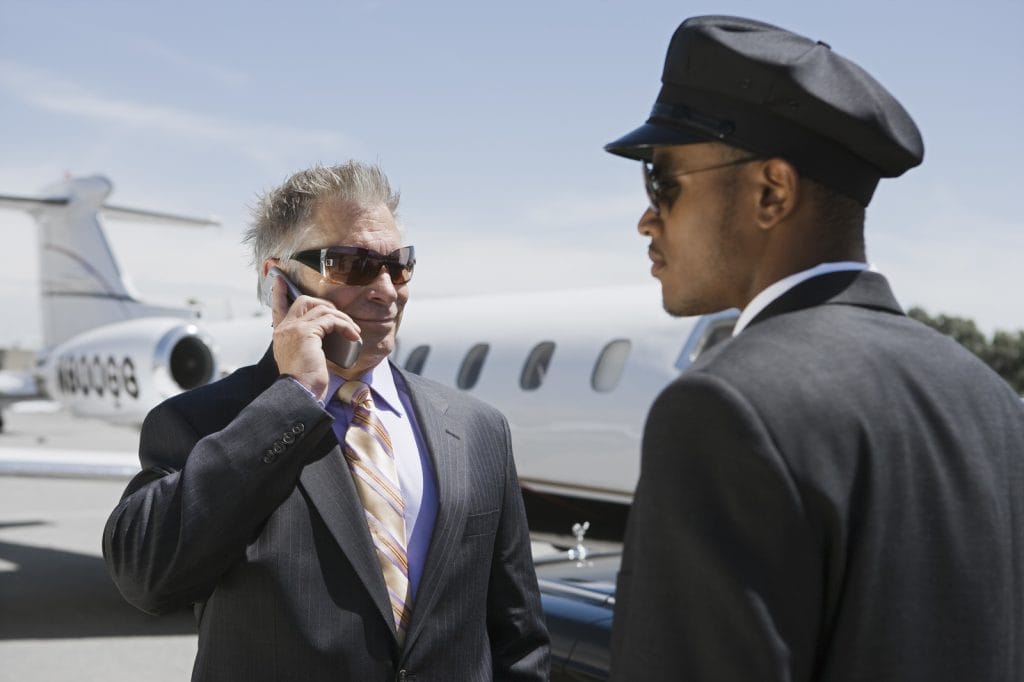 Hockey Hall of Fame: Interactive Model Rink
Step into history at the Hockey Hall of Fame, where you can immerse yourself in Canada's national sport. This iconic landmark celebrates all things hockey and offers an unforgettable experience for sports enthusiasts.
At the Hockey Hall of Fame, you'll find an interactive model rink that allows you to test your hockey skills. Lace-up your skates and take a shot at scoring goals like the pros! It's a fun and engaging activity that will make you feel like a part of the game.
The museum also houses an impressive collection of memorabilia from legendary players and teams that have shaped the game over the years. From jerseys to equipment, you'll get to see firsthand the artifacts that tell the story of hockey's rich history.
Through its exhibits and displays, the Hockey Hall of Fame educates visitors about the sport's evolution and significance. Learn about key moments in hockey history, such as famous goals or iconic rivalries. The museum showcases captivating visuals and interactive features that bring these stories to life.
Whether you're a die-hard fan or just curious about hockey, a visit to the Hockey Hall of Fame is a must when exploring Toronto. You can even plan your visit online by filling out a simple form on their website. Don't miss out on this opportunity to dive into Canada's favorite pastime!
Read Also: Ultimate Guide to Booking Limousine at Pearson Airport
Art Gallery of Ontario: Home to Toronto's Most Popular Pieces
Art Gallery of Ontario: Home to Toronto's Most Popular Pieces
The Art Gallery of Ontario (AGO) is a must-visit destination for art enthusiasts in Toronto. This prestigious gallery is home to a vast collection of renowned artworks by both local and international artists.
When you step inside the AGO, you'll be greeted by iconic pieces created by Canadian painters, showcasing their unique perspectives and talents. From the Group of Seven's breathtaking landscapes to Emily Carr's captivating portrayals of nature, the gallery offers an immersive experience into the world of Canadian art.
But it doesn't stop there! The AGO also houses masterpieces from various artistic movements and periods. You can admire works from Impressionism, Surrealism, Abstract Expressionism, and more. Whether you're a fan of Monet or Picasso, you'll find something that speaks to your artistic sensibilities.
The vibrant art scene in Toronto comes alive within the walls of the AGO. As you wander through its halls, you'll feel inspired by the creativity that surrounds you. The gallery hosts exciting exhibitions throughout the year, showcasing contemporary artists pushing boundaries and challenging conventions.
Visiting the AGO is not only an opportunity to appreciate incredible art but also a chance to dive deep into Toronto's cultural heritage. It's a place where history meets innovation—a melting pot of artistic expression that captivates visitors from around the world.
So hop on an airport limo Toronto and make your way to the Art Gallery of Ontario for an unforgettable journey through Canada's rich artistic tapestry.
Unforgettable Adventures in Toronto
You've just embarked on an exciting journey through Toronto's iconic landmarks. From the vibrant Rexdale neighborhood to the captivating Royal Ontario Museum, and the interactive Hockey Hall of Fame, you've experienced a taste of what this incredible city has to offer. And let's not forget the Art Gallery of Ontario, home to some of Toronto's most popular art pieces.
But your adventure doesn't have to end here. Toronto has so much more to explore and discover. So why not extend your trip and delve deeper into this magnificent city? Whether it's exploring the diverse neighborhoods, indulging in delicious cuisine, or immersing yourself in the thriving arts scene, there's something for everyone in Toronto.
So pack your bags, book our airport limo Toronto from Toronto Pearson International Airport, and get ready for an unforgettable experience. The vibrant streets of Toronto await you!
FAQs
How can I book an airport limo from Toronto Pearson International Airport?
Booking an airport limo is easy! Simply visit our website or give us a call at [phone number]. Our friendly customer service team will assist you in selecting the perfect limo for your needs and help you with any additional requirements.
Are there any hotel options near Toronto Pearson International Airport?
Absolutely! There are several hotels conveniently located near the airport. Some popular options include [hotel names]. These hotels offer comfortable accommodations and easy access to all that Toronto has to offer.
Is it possible to visit all these landmarks in one day?
While it may be challenging to visit all the landmarks mentioned in one day, it is certainly possible if you plan your itinerary carefully. However, we recommend taking your time and fully immersing yourself in each location to truly appreciate its beauty and significance.
Are there any other notable attractions besides those mentioned?
Definitely! Toronto is a city brimming with attractions. Some other notable places to visit include the CN Tower, Ripley's Aquarium of Canada, Toronto Islands, and Casa Loma. Each offers a unique experience and adds to the charm of this incredible city.
What is the best time to visit Toronto?
Toronto is beautiful year-round, but the summer months (June to August) are particularly pleasant with mild temperatures and numerous outdoor festivals. However, if you prefer fewer crowds and lower prices, consider visiting during the shoulder seasons of spring or fall.
So go ahead, plan your trip to Toronto, and get ready for an adventure like no other!