Looking for a comfortable and luxurious transportation option for your airport transfers? With Top Limo, you can hire a Toronto airport limo flat rate, ensuring a stress-free and enjoyable journey. Our experienced chauffeurs are dedicated to providing the highest level of service, guaranteeing a smooth ride from start to finish. Say goodbye to the hassle of parking and save valuable time with our convenient door-to-door service.
Whether you're traveling alone or with a group, our top-notch fleet of limousines will cater to your needs. Embark on your next trip in style and buckle up for an unforgettable experience!
How to Find the Best Flat Rate for a Toronto Airport Limo
To find the best flat rate for a Toronto Airport limo, there are a few key factors you need to consider. By following these tips, you can ensure that you're getting the most competitive price without any hidden fees or surprises.
Compare prices from different limo companies
One of the first steps in finding the best Toronto Airport limo flat rate is to compare prices from different limo companies. This allows you to see what each company offers and determine which one provides the best value for your money. Take note of any additional services or perks included in the price, such as complimentary Wi-Fi or refreshments.
Look for transparent pricing
When comparing prices, it's essential to look for transparent pricing with no hidden fees or surcharges. Some companies may advertise low rates but then add on extra costs later, such as tolls, gratuities, or fuel surcharges. Make sure to read the fine print and ask questions about any potential additional charges before booking.
Consider booking in advance
Booking your Toronto Airport limo in advance can help secure the best deals and availability. As demand increases closer to travel dates, prices tend to rise accordingly. By planning ahead and reserving your limo early, you can often take advantage of discounted rates and ensure that you have a vehicle waiting for you when you arrive at the airport.
Remember, finding the best flat rate for a Toronto Airport limo requires some research and comparison shopping. Take your time to explore different options and read reviews from previous customers to get an idea of each company's reputation. With careful consideration and planning, you can find a reliable limo service that offers excellent value for your transportation needs.
Read Also: Tips to Make the Most of Toronto Airport Limo Service Experience
Tips for a Hassle-Free Experience with a Toronto Airport Limo
Provide Accurate Flight Details
To ensure a smooth and timely pick-up and drop-off at the airport, it's crucial to provide accurate flight details when booking your Toronto Airport Limo. This includes the airline, flight number, arrival or departure time, and terminal information. By doing so, you enable the limo service to track any changes in your flight schedule and adjust their plans accordingly.
Communicate Special Requirements in Advance
If you have any special requirements or preferences for your airport transfer, it's best to communicate them in advance. Whether you need extra space for luggage or have specific requests like child seats or wheelchair accessibility, informing the limo service ahead of time allows them to make necessary arrangements. This ensures that your experience is personalized and tailored to meet your needs.
Confirm Your Reservation Ahead of Time
To avoid any last-minute issues or surprises, it's always wise to confirm your reservation with the Toronto Airport Limo service ahead of time. Double-checking the date, time, and other details can help prevent any misunderstandings or miscommunications. It also gives you peace of mind knowing that everything is in order for your upcoming trip.
By following these tips, you can enjoy a hassle-free experience with a Toronto Airport Limo. Providing accurate flight details ensures timely pick-up and drop-off while communicating special requirements allows for a personalized experience. Lastly, confirming your reservation ahead of time helps avoid any last-minute complications.
Convenient and Reliable Transportation Solution
Enjoy Door-to-Door Service
Say goodbye to the hassle of finding parking or dealing with transfers from public transportation. When you hire a Toronto Airport limo with a flat rate from Top Limo, you can enjoy convenient door-to-door service. The chauffeur will pick you up right from your doorstep and drop you off directly at the airport terminal. No more lugging heavy luggage through crowded parking lots or struggling to find your way through unfamiliar terminals.
Reliable Timings for Stress-Free Travel
With Top Limo's airport transportation service, you can rest assured that punctuality is their priority. The company understands the importance of reaching your destination on time, whether it's catching a flight or attending an important meeting after landing. Their professional chauffeurs are well-versed in navigating through traffic and ensuring timely pick-up and drop-off. You won't have to worry about missing your flight or being late for an important event.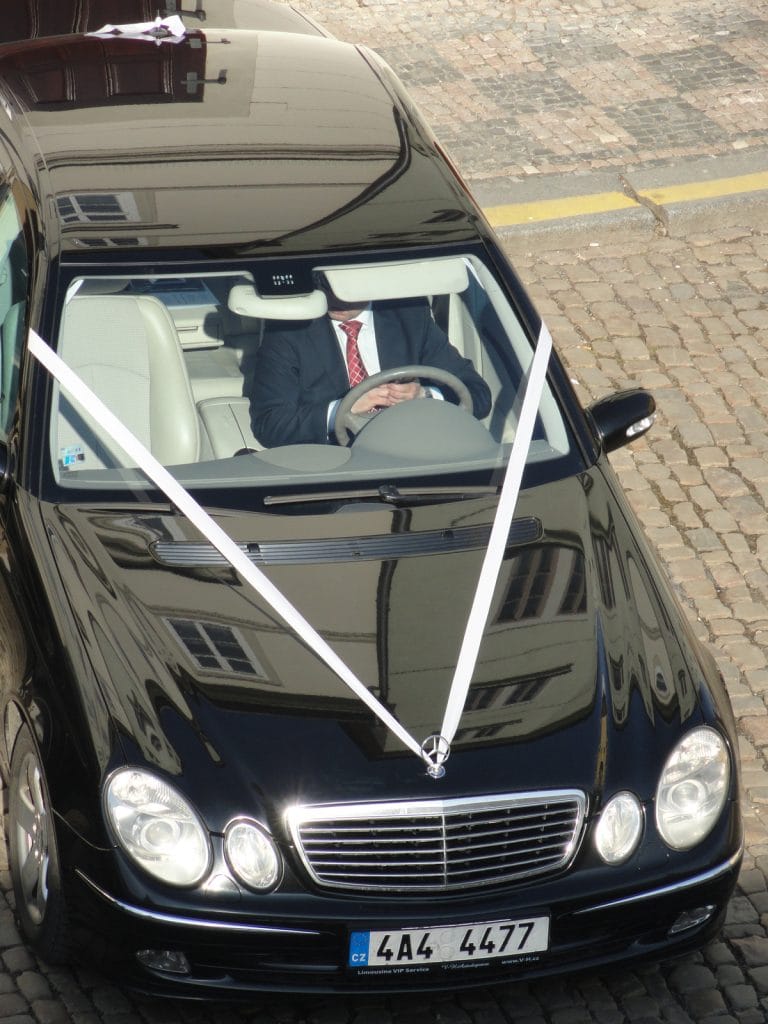 24/7 Availability for Anytime Bookings
Top Limo understands that flights can be scheduled at any time, including late nights or early mornings. That's why their services are available 24/7, allowing you to book a limo anytime you need it. Whether it's an early-morning departure or a late-night arrival, they've got you covered. No need to rely on unreliable taxis or worry about finding transportation during odd hours.
Hiring a Toronto Airport limo with a flat rate from Top Limo offers convenience and reliability like no other option. Enjoy door-to-door service without the hassle of parking or transfers, experience stress-free travel with reliable timings, and benefit from their 24/7 availability for any-time bookings.
Affordable Flat Rates for Toronto Airport Limos
Competitive Flat Rates
Cost is always a factor to consider. With our top limo service, you can enjoy the convenience and luxury of a chauffeured ride without breaking the bank. Our competitive flat rates ensure that you get an affordable transportation option that fits within your budget.
No Surge Pricing
One of the major advantages of choosing our Toronto airport limo service is that we don't believe in surge pricing. Unlike some ride-hailing services or taxi companies, we won't charge you extra during peak hours or busy travel times. This means that no matter when you need to catch your flight or return home, you can count on consistent affordability with our flat rates.
Additional Discounts and Benefits
We value our customers and want to make sure they receive the best possible experience when they choose our limo service. That's why we offer additional discounts and benefits for frequent travelers or longer trips. If you frequently travel for business or pleasure, inquire about special packages or loyalty programs that could save you even more money on your airport transportation.
Professional Chauffeurs and Luxury Fleet Options
Highly Trained Chauffeurs
Our limousine service is driven by highly trained chauffeurs who prioritize your safety, reliability, and professionalism. Our professional drivers have undergone extensive training to ensure that you receive the highest level of service during your journey. You can trust them to navigate the roads with expertise while providing a smooth and comfortable ride.
Diverse Fleet of Luxury Vehicles
When you choose our limo service, you have the luxury of selecting from a diverse fleet of vehicles tailored to your preferences. Whether you prefer a sleek sedan, a spacious SUV, or an elegant stretch limousine, we have options to suit every taste. Our vehicles are meticulously maintained to offer not only comfort but also style and sophistication.
Impeccably Maintained Vehicles
We take pride in maintaining our fleet of luxury vehicles to the highest standards. Each vehicle undergoes regular inspections and maintenance checks to ensure its pristine condition. From the plush interiors to the state-of-the-art amenities, our cars are designed to provide an exceptional experience for our passengers.
Comfort, Style, and Sophistication
When you hire a Toronto airport limo flat rate with Top Limo Service, you can expect nothing less than comfort, style, and sophistication throughout your journey. Our luxurious sedans and SUVs are equipped with modern features such as plush leather seats, climate control systems, entertainment options, and more. Whether you're traveling for business or pleasure, our vehicles will make your journey truly memorable.
Enjoy a Stress-Free Journey with a Toronto Airport Limo
Traveling can be stressful, but with a Toronto Airport Limo flat rate, you can leave all your worries behind. Our flat rate service ensures that you won't have to deal with any unexpected costs or hidden fees. From the moment you step off the plane, our professional chauffeurs will be there to greet you and provide a luxurious and comfortable ride to your destination.
Imagine sinking into plush leather seats, sipping on a refreshing beverage while enjoying the scenic views of Toronto passing by. With our top-of-the-line limousines and experienced drivers, you'll feel like royalty throughout your journey. Forget about navigating through traffic or searching for parking spots – we'll take care of everything so that you can relax and focus on what matters most to you.
Don't settle for ordinary transportation options when you can elevate your travel experience with a Toronto Airport Limo. Book now and enjoy the convenience, comfort, and peace of mind that comes with our reliable service. Your stress-free journey awaits!
FAQs
Can I book a Toronto Airport Limo in advance?
Absolutely! We highly recommend booking your Toronto Airport Limo in advance to ensure availability and secure the best rates. Simply visit our website or give us a call to reserve your limo today.
Are there any additional charges besides the flat rate?
Nope! Our flat rate includes all taxes, tolls, and gratuities. You won't have to worry about any surprise charges – what you see is what you get.
How early should I schedule my pick-up time?
We suggest scheduling your pick-up time at least 2 hours before your flight departure for domestic flights and 3 hours for international flights. This allows ample time for check-in procedures and potential delays.
Do you offer child seats?
Yes, we prioritize safety and offer child seats upon request at no additional cost. Please let us know your requirements when making your reservation.
Can I make changes to my booking?
Certainly! We understand that plans can change. You can make modifications or cancel your booking up to 24 hours before the scheduled pick-up time without any charges. Just reach out to our customer service team, and they will assist you accordingly.