Did you know that 85% of travelers find airport transfers to be one of the most stressful aspects of their journey? But what if there was a way to eliminate all the hassle and make your airport transfer a luxurious and seamless experience? Look no further than airport limo services.
With their convenient and reliable transportation options, professional chauffeurs, and wide range of vehicles to suit your needs, these services ensure that you arrive at the airport or your destination in style and without any stress. Say goodbye to the chaos of public transportation or the uncertainty of rideshares – Top Limo's airport limo services have got you covered.
Benefits of Booking Airport Limo Service by Top Limo
Avoid Parking Hassles and Traffic Jams
Booking airport limousine services can save you from the nightmare of finding parking or getting stuck in traffic. Instead of stressing about where to park your car or dealing with congested roads, you can sit back and relax while a professional chauffeur takes care of everything. No more circling around the airport in search of a parking spot or worrying about missing your flight due to heavy traffic.
Enjoy a Comfortable and Relaxing Ride
Out Airport Limo Toronto offers a comfortable and luxurious ride to and from the airport. You can unwind in plush seating, enjoy climate control, and even have access to amenities like Wi-Fi and entertainment systems. It's like having your own private oasis on wheels! Say goodbye to cramped public transportation or uncomfortable taxi rides.
No Heavy Luggage on Public Transportation
Dragging heavy luggage through crowded buses or trains can be exhausting and frustrating. With airport transportation services, you won't have to worry about lugging around your suitcases anymore. The chauffeur will assist with loading and unloading your bags, ensuring a hassle-free experience from start to finish.
Personalized Services Tailored to Your Needs
When you book Airport Limo Toronto services, you can expect personalized attention tailored to your specific requirements. Whether it's accommodating large groups, providing child seats for families, or offering special assistance for individuals with mobility issues, these services are designed to cater to your unique needs.
Step-by-Step Guide for Stress-Free Airport Transfers
Pre-book Your Airport Limo Service in Advance
To ensure a hassle-free airport transfer, it's crucial to pre-book your airport limo service well in advance. This way, you can have peace of mind knowing that your transportation needs are taken care of. By reserving your limo ahead of time, you eliminate the stress of last-minute arrangements and increase the chances of securing the vehicle and services you desire.
Provide Accurate Flight Details for Timely Pick-up and Drop-off
When booking your airport limo service, be sure to provide accurate flight details. This includes your arrival time, flight number, and any potential delays or changes. By sharing this information with the service provider, they can track your flight status and adjust their schedule accordingly. This ensures that you are promptly picked up from the airport upon arrival and dropped off at your destination without any unnecessary delays.
Communicate Special Requests or Requirements in Advance
If you have any special requests or specific requirements for your airport transfer, it's essential to communicate them with the limo service provider beforehand. Whether it's requesting a child seat or wheelchair accessibility, informing them in advance allows them to make necessary arrangements to accommodate your needs. Clear communication ensures a smooth experience tailored to your preferences.
Confirm Airport Limo Toronto Reservation a Day Before the Travel Date
To avoid any last-minute issues or confusion, it is advisable to confirm your reservation with the airport limo service provider a day before your travel date. This confirmation serves as a reminder for both parties and allows ample time to address any concerns or make necessary adjustments if needed.
By following this step-by-step guide for stress-free airport transfers, you can enjoy a seamless journey from start to finish. Pre-booking, providing accurate flight details, communicating special requests in advance, and confirming reservations will help eliminate uncertainties and ensure a smooth transition from the airport to your destination.
Tips for a Smooth and Relaxing Airport Transport Experience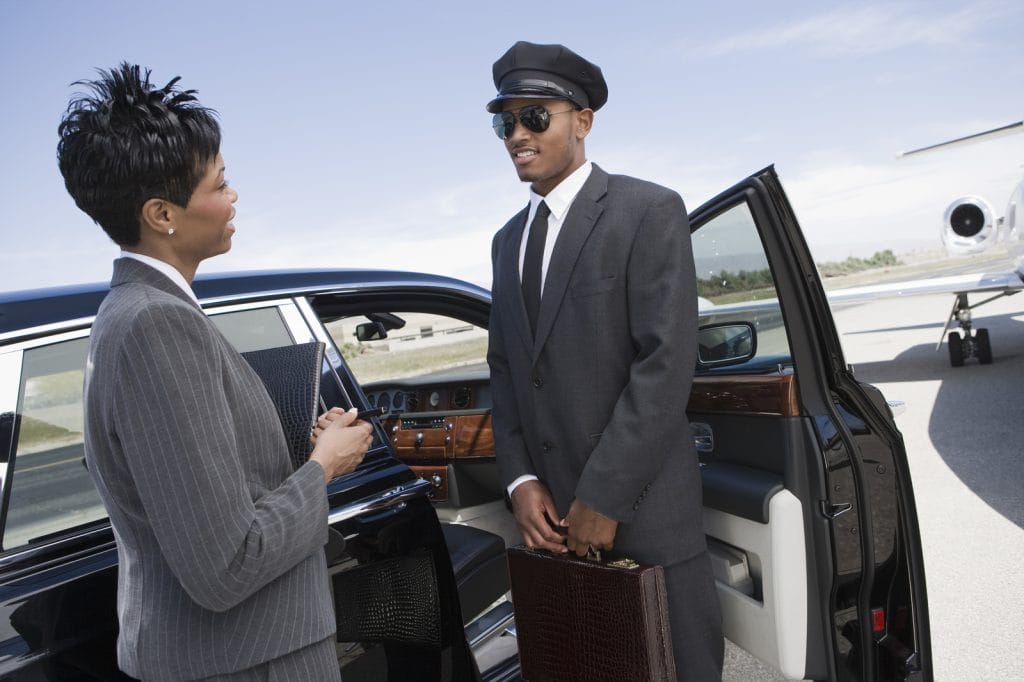 Arriving at the airport can be stressful, but with the right airport limo service, you can turn your journey into a relaxing ride. Here are some tips to ensure a hassle-free airport transfer experience:
Arrive at the designated pick-up location 10 minutes prior to the scheduled time
To avoid any last-minute rush or delays, it's essential to be punctual. Make sure you arrive at the designated pick-up location at least 10 minutes before the scheduled time. This will give you ample time to meet your chauffeur and get settled in the limo comfortably.
Keep important travel documents easily accessible during the journey
During your airport transfer, it's crucial to have easy access to your travel documents, such as your passport and boarding pass. Keep them in a secure but easily reachable place, like a handbag or pocket. This way, you won't have to fumble around searching for them when needed.
Utilize amenities provided in the limo for added comfort
Airport limo services often provide amenities like Wi-Fi, refreshments, and comfortable seating. Take advantage of these amenities to enhance your comfort during the ride. Connect to Wi-Fi if you need to stay connected or enjoy some refreshments along the way.
Maintain open communication with your chauffeur throughout the journey
Good communication is key. If there are any changes in plans or if you have specific requests, make sure to communicate them with your chauffeur. They will be more than happy to accommodate your needs and ensure a stress-free journey.
By following these tips, you can make your airport transfer experience seamless and enjoyable. Remember: arriving on time, keeping important documents accessible, utilizing amenities provided by the limo service, and maintaining open communication with your chauffeur are all essential elements for a relaxing ride.
Ensuring Clear Communication with Professional Chauffeurs
Clearly communicate any changes in flight schedules or delays promptly
When using airport limo services, it's essential to keep the lines of communication open with your professional chauffeur. If there are any changes in your flight schedule or unexpected delays, make sure to inform your chauffeur as soon as possible. This will allow them to adjust their plans accordingly and ensure a smooth pick-up process.
Inform the chauffeur about the preferred route or any specific stops along the way
To make your airport transfer hassle-free, don't hesitate to let your chauffeur know about any specific preferences you have regarding the route or if you need to make any stops along the way. Whether you want to take a scenic route or have a particular destination in mind before reaching your final drop-off point, communicating these details with your chauffeur will help them provide a personalized experience tailored to your needs.
Notify the chauffeur if you require assistance with luggage handling
If you have heavy luggage or require assistance with handling it, don't hesitate to inform your chauffeur beforehand. They are experienced professionals who can assist you with loading and unloading your bags, ensuring that you have a stress-free experience from start to finish.
Feel free to ask questions or seek recommendations from experienced chauffeurs
Professional chauffeurs are not just drivers; they are knowledgeable and experienced individuals who can provide valuable insights and recommendations during your journey. Whether you're looking for local restaurant suggestions or need information about nearby attractions, feel free to engage in conversation and tap into their expertise. They can enhance your overall travel experience by sharing their knowledge of the area.
By maintaining clear communication with professional chauffeurs, sharing relevant information promptly, and utilizing their expertise, airport limo services can truly make airport transfers hassle-free for travelers like yourself.
Cost-Effectiveness: Comparing Toronto Airport Limo Services to Taxis
Transparent Pricing Structure without Hidden Fees or Surcharges
Airport limo services offer a transparent pricing structure, ensuring that you won't encounter any unexpected fees or surcharges. Unlike taxis, where the final fare can sometimes leave you feeling surprised and frustrated, airport limo services provide upfront pricing information. This transparency allows you to budget accordingly and eliminates any unpleasant surprises when it's time to pay.
Fixed Rates Offer Budget-Friendly Options Compared to Metered Taxis
One of the advantages of using airport limo services is the availability of fixed rates. With taxis, fares are often determined by meters that calculate distance and time traveled. This can lead to unpredictable costs, especially during peak hours or heavy traffic. In contrast, airport limo services provide fixed rates for specific destinations, allowing you to know exactly how much you'll be paying upfront. This feature makes it easier to plan your travel expenses and ensures that you won't be caught off guard by sudden increases in fare.
No Need to Worry about Fluctuating Taxi Fares during Peak Hours or Traffic
When traveling during peak hours or encountering heavy traffic, taxi fares tend to skyrocket due to surge pricing. These fluctuating fares can significantly impact your budget and make airport transfers more stressful than they need to be. However, with airport limo services, you don't have to worry about these fluctuations. The fixed rates offered by limo services remain consistent regardless of the time of day or traffic conditions. This means that even if your flight lands during rush hour, you won't have to stress about expensive taxi rides.
Shared Ride Options Available to Further Reduce Costs for Solo Travelers
For solo travelers looking for an even more cost-effective option, many airport limo services offer shared ride options. By sharing the ride with other passengers heading in the same direction as you, the cost of the limo service can be split, resulting in a significantly reduced fare. This option is not typically available with taxis, making airport limo services an attractive choice for budget-conscious travelers.
Enhancing Your Travel Experience with Airport Limo Services
In conclusion, our Toronto airport limo services offer a hassle-free and luxurious way to enhance your travel experience. By booking these services, you can enjoy the convenience of a stress-free airport transfer, ensuring that you arrive at your destination in style and comfort. With professional chauffeurs, clear communication, cost-effectiveness compared to taxis, and a step-by-step guide for a smooth journey, airport limo services truly stand out as the ideal choice for your transportation needs.
So why settle for the ordinary when you can elevate your travel experience? Book an airport limo service today and leave behind the worries of navigating traffic or finding parking at the airport. Sit back, relax, and let the experienced chauffeurs take care of everything while you enjoy a comfortable ride to or from the airport.
Whether you're traveling for business or pleasure, make every moment count by choosing an airport limo service that guarantees a hassle-free journey from start to finish.
FAQs
How far in advance should I book an airport limo service?
It is recommended to book an airport limo service at least 24 hours in advance to ensure availability. However, during peak travel seasons or busy periods, it's advisable to book even earlier to secure your reservation.
Are airport limo services only available for airports?
No, airport limo services can be utilized for various transportation needs beyond just airports. They are also commonly used for corporate events, weddings, special occasions, city tours, and more. You can enjoy the luxury and convenience of an airport limo service regardless of your destination.
Can I request additional amenities or special arrangements?
Yes! Most reputable airport limo services offer customizable options to meet your specific requirements. Whether it's requesting Wi-Fi access during your ride or arranging for multiple stops along the way, don't hesitate to communicate your needs to the service provider for a personalized experience.
How do I recognize my chauffeur at the airport?
Upon booking, you will receive detailed instructions on where and how to meet your chauffeur. Typically, they will be waiting for you at a designated meeting point with a sign displaying your name or the company logo. This ensures easy identification and a seamless pickup process.
What happens if my flight is delayed?
Airport limo services are well aware of flight delays and monitor them closely. You can rest assured that your chauffeur will be informed about any changes in your arrival time. They will adjust their schedule accordingly, ensuring that they are there to pick you up whenever you land, regardless of any delays.