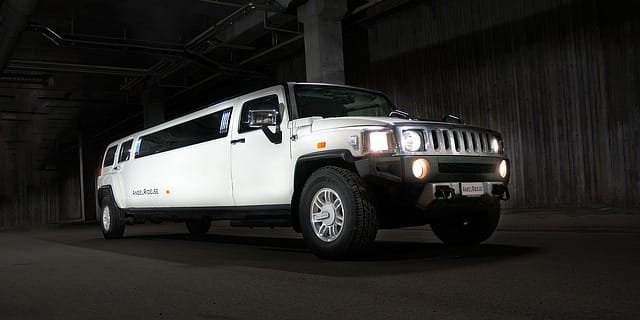 posted by:

admin

No Comments
Navigating through public transportation or hailing a taxi can be a strenuous experience, especially after a long flight. Often, concerns about safety, comfort, and punctuality can add to the stress. But what if you could bypass all these worries with a simple solution? Top Limo's best Toronto Airport Limo Service.
Toronto, a bustling city with an international airport that never sleeps, offers various airport limo services. Selecting the best Toronto airport limo service may seem daunting, but with the right tips and a bit of research, you'll find the perfect fit for your needs.
The internet is brimming with information about high-quality limo services. By comparing prices, services, and customer reviews, you can narrow down your options and select the best Toronto limousine service for airport transfers. The ideal service provider will prioritize your comfort and safety, employing local, well-trained, and qualified chauffeurs who are adept at navigating through the city's traffic to get you to your destination on time.
Why Traveling on The Best Limousine Service is Important?
Long flight hours can tire you from top to bottom; however, all this fatigue and fear can be recanted by booking an airport limo service. Choosing the best airport limo service can seem like a gruesome chore, but with some tips and research, you surely will get the best deal in Toronto.
Typically information about all high-quality limo service companies would be available on the internet for anyone to surf. You can go through the websites of multiple companies, compare their prices and services and go through the customer reviews to choose the best possible airport limo service.
A limo service that takes care of your comfort and hygiene has local, well-trained, and qualified chauffeurs who know what route to take for you to reach your destination in time and safely. It is hard to book for or from a busy airport like Toronto international airport.
It can be a little hard for tourists or first-time business people arriving in Toronto to choose the best Toronto airport limo service among the sheer number of available options.
| 7 Benefits Of Hiring Hamilton Airport Limo Service
Tips for choosing the best Toronto Airport limo service
By booking an airport limo service, you don't have to worry about anything. The company's chauffeurs will make necessary arrangements, pick you up in time, ensure safety and hygiene and drop you off at your picked location.
Some tips that help you pick the exemplary airport limo service in Toronto are as follows.
Do Your Research
 Use search engines to find limousine services in Toronto. Examine at least 3-5 companies before making a decision. Google is the new global research platform. You can put in your desired services, and the website will give you several viable options. Make sure to use filters and at least look at 3-5 limousine service companies before you make up your mind.
Pay Attention To Your Budget
The cost of a car rental service typically depends on the quality of the service and the distance to be covered. Choose a service that aligns with your budget. Your budget is the most crucial factor you must remember while booking an airport limo service. Your expenses need to be kept for travelers.
Any car rental service charges you a flat fee according to the service quality and distance you have to cover. Make sure you are okay with the charges. You can't bargain, but you can choose a service that best suits your budget.
Check Quality Services
Whether you want a VIP service or you want to go economical, that depends on your budget. No good airport limo service companies provide low-quality vehicles or impaired drivers, but some limos have vines, and others don't. You can choose any.
Book a Ride in Advance
Book a limousine service for yourself as soon as you know your travel dates. Booking in advance helps your travel company to arrange and plan a time schedule without having to throw out quality. Pre-booking also enables you to communicate unexpected changes. Most airport limo service companies offer a few-stop easy booking process.
Go Through the Reviews
Always review the reviews to ensure that the company has an excellent reputation. A company that offers brilliant services has a lot of good reviews and testimonials to vouch for them. Make multiple phone calls to understand the company's procedure and ensure they're customer-friendly.
Communicate About Your Luggage and Passengers
Make sure that the limousine company is aware of the number of passengers and the weight of your luggage beforehand. Confirm if your limo service allows pets and if they have seats that are friendly for your toddlers. Not all airport limo service companies ask you about all these. Make sure you communicate all these matters with them before you book a ride.
Make a Confirmation Call
No one wants miscommunication or a misunderstanding to make them wait for hours and have a terrible travel experience. Before you board your flight, always call to confirm your pick-up and chauffeur. Make sure that your reservation is on schedule, and you won't have to miss traveling comfortably on a luxury ride towards your destination.
| Book a Pearson Airport Limo This Summer To Reduce Your Travel Stress
Check Out and Book Our Luxury Airport Limousine Service
You already make your travel safe by ensuring a prior booking and a confirmation call. A limousine is not just a luxury vehicle. Still, it is also a safe transportation mode that allows people in business to showcase their standards, celebrities to leave an excellent impression, and tourists to enjoy the city view without being worn off.
When you're choosing the best Toronto near airport limo service, make sure to consider Top Limo, based in Ontario. With experienced local chauffeurs, well-informed drivers, and a wide variety of top-class luxury vehicles, Top Limo ensures you travel in style, relax back on the spacious seats and never reach late to your destination.
So, whether you're in need of rental cars, minibuses, or limousines for your airport transfers in Toronto, reach out to Top Limo's customer support line, available 24/7, and book your ride today.