Finding an affordable limo in Toronto without compromising on quality can be quite a daunting task. You want to make a grand entrance, arrive in style, and enjoy the luxury of a private limo or limousine for your special occasion. However, you also have a budget to consider. Balancing affordability and quality is key.
But fret not! We'll show you how to make the most of your budget while still enjoying a high-quality limo experience in Toronto. Whether it's for weddings, prom parties, bachelor parties, or any other special event, we understand the value of finding a reliable and cost-effective limousine service.
So let's dive in and discover the great range of affordable yet premium vehicles available for your next memorable occasion in Toronto!
Factors to Consider When Looking for Toronto Airport Limo Services
There are several factors to consider when looking for Toronto airport limo services. Whether you're traveling for business or pleasure, having a reliable and comfortable mode of transportation is essential. Here are some key points to keep in mind:
Availability of airport transfer services from reputable limo companies in Toronto
Look for established limousine companies that specialize in airport transfers.

Check if they offer services from all major airports in the Toronto area.

Ensure that they have a fleet of well-maintained vehicles suitable for your needs.
Key factors to consider, such as pricing, reliability, and customer reviews, when choosing an airport limo service in Toronto
Pricing:

Compare prices from different providers to find the best value for your money.

Be cautious of any hidden fees or additional charges.

Reliability:

Choose a company known for its punctuality and professionalism.

Check if they provide real-time flight tracking to adjust pickup times accordingly.

Customer Reviews:

Read online reviews and testimonials from previous customers.

Look for feedback on their drivers' professionalism, vehicle cleanliness, and overall experience.
Benefits of pre-booking airport transportation to ensure a smooth and stress-free travel experience
Pre-booking allows you to secure your preferred vehicle type and schedule ahead of time.

It eliminates the hassle of waiting for taxis or ride-sharing services at the airport.

You can enjoy peace of mind knowing that your transportation needs are taken care of.
How to assess the reputation and track record of different limousine providers serving Toronto airports
Research the background and history of each provider.

Look into their years of experience in the industry.

Check if they have any affiliations with professional organizations or associations.
By considering these factors, you can find an affordable limousine service in Toronto without compromising on quality. Remember to thoroughly evaluate your options and choose a reputable company that meets your specific needs.
Tips for Booking a King City Limo Service Online
Booking a Top Limo service online from trusted providers in Toronto offers convenience and ease.
Here are some important considerations to keep in mind when making an online reservation with Top Limo:
Vehicle selection: Take advantage of the online platform to browse through a variety of options. Look for vehicles that suit your needs, whether it's a sleek sedan or a spacious SUV.

Pricing transparency: Ensure that the website provides clear pricing information upfront. Look for services that offer transparent rates without hidden fees or surcharges.
Premium and Sanitized Toronto Airport Limo Rentals in Richmond Hill
Are you looking for an affordable limo in Toronto without compromising on quality? Look no further! In Richmond Hill, you can find premium and sanitized airport limo rentals from reputable companies that prioritize your safety and comfort.
Top Limo's airport limo go above and beyond. They understand the importance of adhering to strict sanitization protocols, especially during these challenging times. Rest assured that every vehicle is thoroughly cleaned and disinfected before each trip, ensuring a worry-free experience.
But it's not just about cleanliness – these airport limos offer a touch of luxury too. With plush interiors and state-of-the-art amenities, you can travel in style while enjoying peace of mind. Whether you're heading to the airport or arriving in Toronto, renting an airport limo from Top Limo guarantees a comfortable journey with no compromises.
One of the key advantages of choosing Top Limo for your limo rental is accessibility. Located conveniently near major highways and transportation hubs, getting to and from this area is effortless. Skip the hassle of traveling long distances within Toronto – instead, opt for a stress-free ride from Richmond Hill.
Elevate Your Travel Experience with Markham Limousine Service
Opting for a Markham limousine service in Toronto is an excellent way to enhance your travel experience. Whether you're a leisure traveler or attending a corporate event, these services offer top-notch quality without breaking the bank.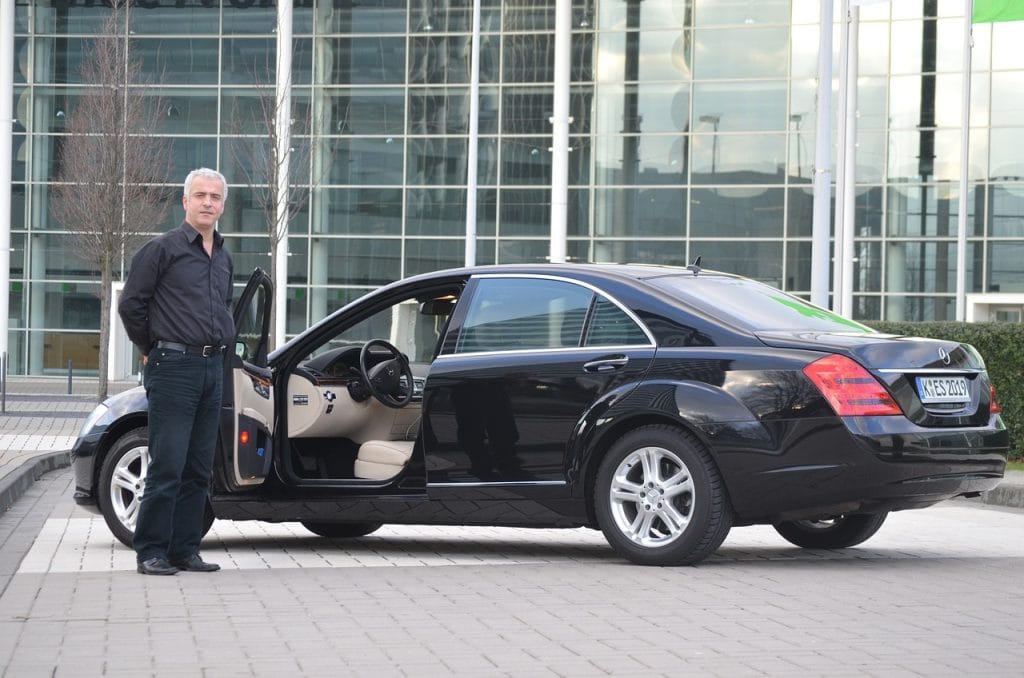 Here's why choosing a Markham-based limo provider can take your journey to the next level:
Range of Services: Markham limousine services cater to various events and occasions. From airport transfers to corporate transportation and special events like weddings, they have you covered. No matter the purpose of your trip, they ensure a smooth and luxurious ride.

Customer Satisfaction: Markham limo companies prioritize customer satisfaction by providing professional chauffeurs and well-maintained vehicles. Their drivers go the extra mile to make your experience memorable, ensuring you reach your destination comfortably and on time.

Vehicle Options: Markham-based limo providers offer a wide selection of vehicles to suit different preferences and group sizes. Whether you're traveling solo or with a large party, there's always an option available that meets your needs.
Look no further than Markham limousine services. They provide exceptional experiences for various events in the GTA area. Don't worry about logistics; let them handle the details while you sit back, relax, and enjoy the ride!
Contact Us: Existing Customers and Rental Inquiries for Toronto Limo Services
If you're an existing customer in need of assistance or support from Toronto limo service providers, we've got you covered. Our team is here to help address any concerns or questions you may have. Just reach out to us using the contact information provided below:
Phone: [insert phone number]

Email: [insert email address]
For those looking to rent a limo in Toronto, we encourage you to get in touch with us for all your rental inquiries and questions about our available services. We understand that each event is unique, whether it's weddings, corporate functions, parties, or any other special occasion. Rest assured that we are committed to providing prompt responses and personalized solutions tailored to your needs.
We prioritize exceptional customer service and satisfaction. Our dedicated team is ready to assist you with pricing details, availability options, and any other specifics related to hiring a limo. We strive to ensure that your experience with our Toronto-based limo companies exceeds your expectations.
So don't hesitate! Whether you're an existing customer seeking support or a potential client looking for the perfect limo rental solution in Toronto, reach out to us today. We are here to make your experience memorable and stress-free.
Contact us now. Let's discuss how we can meet your needs and provide you with an affordable limo without compromising on quality.
Achieving Quality and Affordability in Toronto Limo Services
Congratulations! You are now equipped with valuable information on finding an affordable limo service in Toronto without compromising quality. By considering factors like reputation, customer reviews, and pricing options, you can ensure a smooth and luxurious transportation experience. Booking online offers convenience and allows you to compare prices and services easily. Remember to prioritize cleanliness and safety by choosing a company that provides premium and sanitized vehicles.
Now that you know how to find the perfect limo service in Toronto, it's time to elevate your travel experience. Whether you're heading to the airport or exploring the city, don't settle for anything less than exceptional service. Contact us today to book your limo service and enjoy a hassle-free journey with professional chauffeurs who prioritize your comfort and satisfaction.
FAQs
How far in advance should I book a limo service in Toronto?
It is recommended to book your limo service at least 24 hours in advance to ensure availability. However, during peak seasons or special events, it is advisable to book even earlier.
Are there any additional charges I should be aware of when booking a limo service?
Some companies may charge additional fees for services like waiting time, extra stops, tolls, or gratuity. It's important to clarify all potential charges before finalizing your booking.
Can I make changes or cancel my reservation?
Most reputable limo services allow changes or cancellations up until a certain point before the scheduled pickup time. However, it's essential to check the company's cancellation policy beforehand.
What happens if my flight is delayed?
Reliable limo services track flight arrivals and adjust their schedules accordingly. If your flight is delayed, inform the company as soon as possible so they can make the necessary arrangements.
Are there different types of vehicles available for limo services in Toronto?
Yes, limo services offer a variety of vehicles to suit different needs and preferences. Options may include sedans, SUVs, stretch limos, party buses, and more.