Looking for the best limo service to Pearson Airport? Need a reliable and trusted provider that offers top-notch transportation options? At Top Limo, we are committed to delivering exceptional airport limousine service that exceeds your expectations. With our extensive fleet of luxury vehicles, we cater to all your travel needs.
Whether you're traveling alone or with a group, our vehicles are equipped to accommodate any number of passengers. Sit back, relax, and enjoy a comfortable ride from the terminal to your destination in style. Discover why Top Limo is the go-to choice for Limo to Pearson Airport transportation.
Benefits of Choosing Top Limo for Your Toronto Private Car, Wedding, and Prom Needs
Customizable Packages for Private Car Services
At Top Limo, we understand that everyone has different preferences. That's why we offer customizable packages tailored to your individual needs. Whether you're traveling alone or with a group, our fleet of luxury vehicles can accommodate any size party. You have the freedom to choose the type of vehicle, the duration of service, and any additional amenities you desire. With Top Limo, your private car experience is personalized just for you.
Specialized Wedding Limo Services
Your wedding day is one of the most important days of your life, and we want to make it even more special. Our specialized wedding limo services are designed with attention to detail and punctuality in mind. From picking up the bride and groom to transporting guests between venues, our professional chauffeurs will ensure a seamless experience. We offer a range of elegant vehicles that will complement the style and theme of your wedding perfectly. With Top Limo by your side, you can arrive at your wedding in style and create memories that will last a lifetime.
Safe and Stylish Prom Limo Options
Prom night is all about making a grand entrance and creating lasting memories with friends. At Top Limo, we offer safe and stylish prom limo options that will help you stand out from the crowd. Our fleet includes sleek and luxurious vehicles that are sure to turn heads as you arrive at the venue. Our professional chauffeurs prioritize safety while still providing an unforgettable experience. You can count on us to get you to prom on time and in style.
Read Also: What to Look for in an Airport Limousine Service Before You Book
Why Top Limo Stands Out in Ontario's Airport Transportation Industry
Years of Experience and Expertise
Top Limo has been a trusted name in the airport transportation industry in Ontario for many years. With their extensive experience, they have established themselves as a leading provider of reliable and efficient transportation services. They understand the needs of their customers and strive to exceed their expectations with every journey.
Highly Trained Chauffeurs
One of the key factors that sets Top Limo apart from its competitors is its team of highly trained chauffeurs. These professionals are not only skilled drivers but also provide exceptional customer service. They prioritize safety and ensure that passengers have a comfortable and enjoyable experience throughout their ride. The chauffeurs are knowledgeable about the best routes, traffic conditions, and local attractions, making them reliable guides for visitors to Ontario.
State-of-the-Art Technology
Top Limo utilizes state-of-the-art technology to enhance the booking process and track rides efficiently. Their user-friendly online platform allows customers to easily book their rides in advance, ensuring a seamless experience from start to finish. The advanced tracking system enables real-time updates on the location of the vehicle, providing peace of mind for passengers who want to stay informed about their journey.
Comparing Top Limo with Other Airport Limo Services in Ontario
Competitive Pricing: Quality Service Without Breaking the Bank
One of the reasons why Top Limo stands out among other airport limo services in Ontario is its competitive pricing. They offer affordable rates without compromising on quality or service standards. Whether you're traveling alone or with a group, you can expect reasonable prices that won't burn a hole in your pocket.
Wide Range of Vehicle Options: Perfect for Every Occasion
Top Limo understands that different travelers have different needs and preferences. That's why they provide a wide range of vehicle options suitable for various group sizes and occasions. From luxurious sedans to spacious SUVs and even party buses, they have it all. Whether you're traveling for business or pleasure, there's a perfect ride waiting for you.
Timely Pickups and Drop-offs: Minimize Waiting Time at the Airport
Nobody likes waiting at the airport after a long flight. With Top Limo, you can rest assured that their drivers will be punctual and ensure timely pickups and drop-offs. They understand the importance of getting to your destination without any unnecessary delays. You'll be greeted by a professional chauffeur who will assist you with your luggage and make sure you reach your desired location promptly.
Experience the Best Chauffeured Driving with Top Limo's Professional Chauffeurs
Skilled Chauffeurs for a Smooth Ride
Top Limo takes pride in providing its customers with skilled chauffeurs who have extensive knowledge of Toronto's roads and traffic patterns. These experienced drivers know all the shortcuts and best routes to get you to Pearson Airport in the quickest and most efficient way possible. No need to worry about getting stuck in traffic or taking a wrong turn, as these chauffeurs are experts at navigating the city.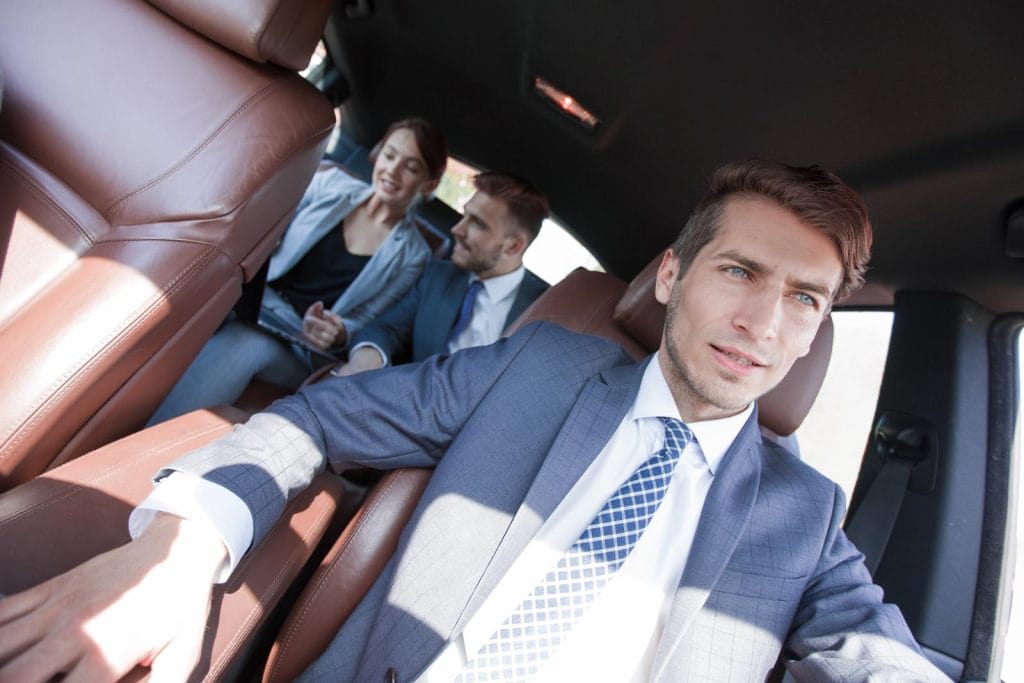 Courteous and Well-Groomed Drivers for a Professional Experience
When you choose Top Limo, you can expect nothing less than top-notch service from their courteous and well-groomed drivers. They understand the importance of making a good impression and strive to provide a professional experience for every passenger. From opening doors to assisting with luggage, these drivers go above and beyond to ensure your comfort and satisfaction throughout the journey.
Punctual Arrivals and Departures for Peace of Mind
One of the key advantages of booking a luxury limousine service like Top Limo is its commitment to punctuality. They understand that time is precious, especially. With Top Limo, you can rest assured that your chauffeur will arrive on time for both pick-ups and drop-offs, allowing you to relax and enjoy your ride without any stress or worries.
Enjoy a Stress-Free Arrival with Top Limo's Meet-and-Greet service at Toronto Pearson Airport (YYZ)
After experiencing the luxury of chauffeured driving with Top Limo, let's dive into another amazing service they offer: the Meet and Greet service at Toronto Pearson Airport (YYZ). This personalized service ensures that your arrival at the airport is stress-free and seamless.
Personalized meet-and-greet service upon arrival, assisting with luggage handling.
When you book Top Limo for your airport transportation needs, you can expect a warm welcome as soon as you step off the plane. Their professional chauffeurs will be waiting for you in the arrival hall, holding a sign with your name on it. They will assist you with your luggage, making sure you don't have to worry about anything.
Pros:

Personalized welcome upon arrival.

Assistance with luggage handling.

No need to navigate through the airport alone.
Efficient coordination between chauffeur and passenger for seamless transfers.
Top Limo understands the importance of efficient coordination between their chauffeurs and passengers. They make sure that there is clear communication regarding pickup procedures and meeting points. This ensures that you don't waste any time searching for your driver or figuring out where to go.
Pros:

Clear communication regarding pickup procedures.

Smooth coordination between chauffeur and passenger.

No confusion or delays during transfers.
Smooth navigation through the airport terminals, saving time and hassle.
Navigating through busy airport terminals can be overwhelming, especially if it's your first time at Toronto Pearson Airport (YYZ). With Top Limo's Meet and Greet service, you can relax knowing that their experienced chauffeurs will guide you through the terminal efficiently. They know all the ins and outs of the airport, saving you time and hassle.
Pros:

Expert navigation through airport terminals.

Time-saving and hassle-free experience.

Avoid getting lost or overwhelmed in the airport.
With Top Limo's Meet and Greet service, your arrival at Toronto Pearson Airport (YYZ) will be a breeze. Say goodbye to the stress and confusion of navigating through busy airports. Let their professional chauffeurs take care of everything, ensuring a comfortable and seamless transfer from the moment you land.
Top Limo's Commitment to Providing the Best Pearson Airport Limo Service
Look no further than Top Limo. Our dedication to excellence sets us apart in Ontario's airport transportation industry. With our professional chauffeurs and top-of-the-line vehicles, we guarantee a stress-free and luxurious experience from start to finish.
At Top Limo, we understand that your journey is more than just a ride. It's an opportunity to make lasting memories and arrive in style. That's why we go above and beyond to ensure every aspect of your experience is exceptional. From our meet and greet service at Toronto Pearson Airport (YYZ) to our commitment to punctuality, we strive for perfection in every detail.
So why settle for anything less? Choose Top Limo for all your private car, wedding, prom, or airport transportation needs. Sit back, relax, and let us take care of the rest. Book a Limo to Pearson Airport with us today and discover why we are the top choice in Toronto.
FAQs
How do I book a limo with Top Limo?
To book a limo with Top Limo, simply visit our website or give us a call at [phone number]. Our friendly customer service team will assist you in selecting the perfect vehicle for your needs and guide you through the booking process.
Are your chauffeurs licensed and experienced?
Yes! All of our chauffeurs are highly trained professionals who hold valid licenses and have extensive experience in providing top-notch transportation services. Your safety and satisfaction are our top priorities.
Can I request specific amenities in the limo?
Absolutely! We offer customizable options for amenities such as refreshments, entertainment systems, Wi-Fi access, and more. Let us know your preferences when making your reservation, and we'll do our best to accommodate them.
What happens if my flight is delayed?
We understand that flight delays happen, and we monitor your flight status in real-time. If your flight is delayed, there's no need to worry. We will adjust our schedule accordingly and ensure that a chauffeur is waiting for you when you arrive.
Is there a cancellation policy?
Yes, we have a cancellation policy in place. Please refer to our website or contact our customer service team for more information on our cancellation policy and any associated fees.