When you think of luxury travel, what comes to mind? Perhaps it's a ride in a sleek, gleaming limousine offering an experience that screams style, comfort, and sophistication. For residents and visitors of Kitchener, such an indulgence is a reality that can be easily attained.
Choosing a Kitchener limousine service is about choosing an experience. It's about appreciating the comfort, elegance, and reliability. From high-profile business events, unforgettable wedding rides, anniversary celebrations, and grand prom entrances, to seamless airport transfers, a limousine service can dramatically transform any journey into a memorable experience.
Understanding the Basics of Limo Services in Kitchener, Ontario
The best limo services in Kitchener are as diverse as they are impressive. They cater to a wide range of requirements and preferences.
Airport Pick-ups and Drop-offs
More than 1.7 million passengers pass through the Region of Kitchener Waterloo International Airport every year. The demand for Waterloo limo service in Kitchener City is high. Designed to ease the stress of travel, these Kitchener airport limo ensures punctuality, comfort, and smooth travel to and from the airport.
Corporate Limo Services
For busy business professionals, time is money. Corporate limo services in Kitchener help save valuable time. It offers a convenient, reliable, and luxurious mode of transport for corporate events, client meetings, and daily commutes.
City Tours
For visitors and locals alike, the city tour limo services offer a unique and luxurious way to experience Kitchener. With a dedicated chauffeur at your disposal, you can enjoy the city's attractions at your leisure, making the journey as enjoyable as the destination.
Special Events
From wedding packages to prom nights, special events call for special transportation. Luxury limo rental Kitchener provides an extra touch of glamour to your events, turning heads wherever you go.
Leisure and Night-Outs
Whether it's a bachelor party, a girls' night out, or just a relaxing night around town, leisure limo services in Kitchener make these moments unforgettable. With a luxury vehicle and a professional chauffeur, your safety and enjoyment are guaranteed.
Typical Occasions and Events for Limo Rental in The City
While limo rentals in Kitchener cater to a wide array of needs, certain occasions stand out for their popularity. Among these are corporate events, where first impressions matter and a luxury limo can set the right tone.
Wedding Limo Rental Service
Imagine arriving at your wedding venue, the love of your life by your side, as you step out of an elegant, chauffeur-driven limousine. The crowd gasps, the cameras flash, and a grand entrance that etches into everyone's memory. In Kitchener, wedding limo rental services make this dreamy experience a reality.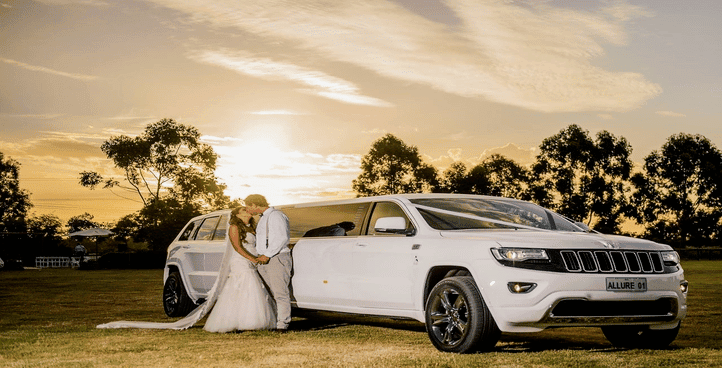 Your wedding day is one of the most significant days, and every detail matters. The vehicle you choose to arrive in adds to the overall ambiance and creates a lasting impression.
But our wedding limousine rental service in Kitchener offers more than just an eye-catching ride. We also provide luxury chauffeured wedding limo service to southwestern Ontario. We make your special day luxurious, comfortable, and stress-free. With a range of vehicles to choose from classic stretch limos, limo party buses, modern SUV limousines, or unique vintage cars.
Best Limo Rental for Proms
Prom night, It's an event that high school students eagerly anticipate, a celebration that marks the end of one chapter and the beginning of another. But what could make this already special occasion even more memorable? The answer lies in arriving in style with a prom limo rental car service in Kitchener.
Prom Limo Kitchener offers an array of luxurious and stylish vehicles that cater to every taste. From sleek stretch limos to spacious party buses, students have a myriad of options to choose from. This means no matter the size of your group, there's a vehicle that can comfortably accommodate everyone.
Party Buses Rentals
Want to make your next celebration an unforgettable affair? Opt for a party bus rental in Kitchener. A unique and thrilling option that combines transport and entertainment in one luxury package.
Party buses offer a spacious interior, accommodating groups as large as 30 or more, making them an ideal option for communal celebrations. These luxury vehicles come equipped with high-end amenities, such as state-of-the-art sound systems, LED lighting, dance floors, and even bars, making for a truly mobile party.
Limousine Service for Business Events
When it comes to business events, every detail counts, and your choice of transport is no exception. Limousine service provides an unmatched blend of professionalism, luxury, and convenience which makes it a top choice for corporate events in Kitchener.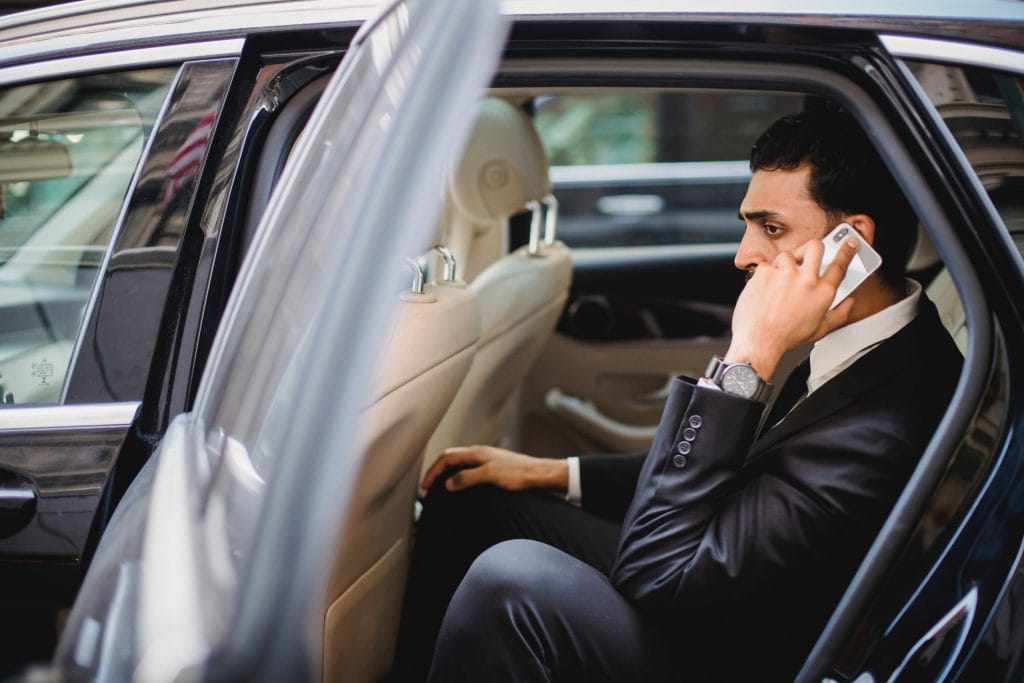 Choosing a limousine service ensures punctuality, a crucial aspect in the corporate world. With a professional chauffeur at the wheel, you don't have to worry about traffic, parking, or navigating through unfamiliar areas. You can focus on preparing for your meeting or event instead.
Airport Limo Transfers
Air travel can be exhausting, and the last thing you need after a long flight is to struggle with baggage in a crowded airport taxi. Airport limo transfers provide a luxurious, convenient, and reliable solution to your travel woes in Kitchener.
Airport limo transfers in Kitchener provide a hassle-free experience right from the moment you land. Professional chauffeurs meet you at the airport, assist with your luggage, and ensure a smooth and comfortable ride to your destination.
These services operate around the clock. So, whether your flight lands in the wee hours of the morning or late at night, a luxury limousine is always at your service.
Why Renting a Limousine in Kitchener Can Enhance Your Experience
Renting a limousine in Kitchener is about comfort, convenience, and a memorable experience. With professional chauffeurs service, and a range of bespoke amenities, a limousine rental can elevate any occasion.
Professional Chauffeur Service: A limo ride comes with a trained and professional chauffeur. They ensure you reach your destination safely and on time, while you sit back and relax or focus on important matters.
Stress-Free Experience: Traffic jams, navigating through unfamiliar streets, and parking hassles can all add stress to your journey. With a limo service, these issues are taken care of, allowing for a stress-free travel experience.
Punctuality: Limousine services prioritize punctuality. They track flight schedules, and traffic patterns, and use efficient routes to ensure you reach your destination on time, every time.
Versatility: Limos are a versatile mode of transport. Whether it's for a wedding, a business event, an airport transfer, or a night out, there's a limo service in Kitchener to cater to your specific needs.
Impression: Arriving in a limo makes a powerful statement. It's an elegant and stylish mode of transport that leaves a lasting impression, making it perfect for occasions when you want to stand out.
Value for Money: While a limo service might seem expensive, it offers good value for money considering the luxury, convenience, and personalized service it offers.
Safety: Safety is a top priority for limo services. Chauffeurs are trained in safe driving practices, and the vehicles are regularly serviced and maintained to the highest standards.
Convenience for Groups: For group events, limos provide a convenient and cost-effective mode of transport. Everyone can travel together in comfort, making it a fun and cohesive experience.
Memorable Experience: Ultimately, a limo ride is about creating unforgettable memories. Whether it's driving around Kitchener for a city tour, celebrating a special event, or simply enjoying a luxurious ride, a limo service makes the experience truly memorable.
Factors to Consider When Choosing a Kitchener Limo Rental
Choosing a limo rental service can sometimes feel like a daunting task with many options available in the Kitchener region. To ensure a smooth ride and top-notch experience.
Here are some key factors you should consider:
1. Service Quality
The quality of service should be your foremost consideration. Look for providers known for their punctuality, professional chauffeurs, and excellent customer service. Reviews and testimonials can provide valuable insights.
2. Fleet Variety
Your choice of limo can reflect the occasion, personal style, or your company's brand. Hence, opt for a rental service that offers a wide array of vehicles to cater to your specific needs.
3. Safety Measures
Safety should never be compromised. Check if the company follows rigorous safety procedures, employs professional drivers, and maintains its vehicles impeccably.
4. Pricing Structure
Transparent pricing is essential. Ensure that the rental company provides a detailed pricing structure, including any additional fees or charges that may apply.
5. Reputation
An established company with a strong reputation like Top Limo in the Kitchener ensures reliability and quality service.
6. Availability and Flexibility
You want a limo service that can adapt to sudden changes in your schedule. The ability to handle last-minute reservations or alterations is a definite plus.
Common Mistakes to Avoid When Renting a Limousine in Kitchener
When renting a limousine in Kitchener, the experience should be seamless and enjoyable. However, there are a few common mistakes that could throw a wrench in your plans.
It's important to thoroughly research different limousine services before making a decision.
Many people forget to ask about additional costs like fuel charges, gratuities, or other service fees.
Limousines are in high demand, especially during peak seasons like prom and wedding season.
Make sure you provide a clear itinerary for the limousine service. Any ambiguity can lead to misunderstandings and delays.
Many people skim over the contract without reading it thoroughly. Make sure you understand all the terms and conditions before signing.
Tips for an Enjoyable Limo Ride in Kitchener
To ensure a delightful limo experience in Kitchener, here are some quick tips. Proper etiquette is key. Treat your chauffeur with respect, avoid excessive noise, and refrain from causing any damage to the vehicle.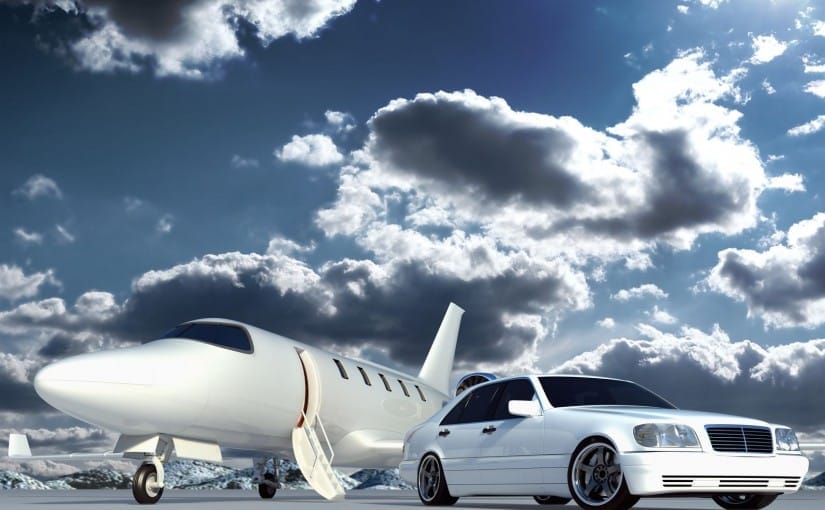 Plan your route and schedule in advance, and share this information with your service provider. This helps ensure a smooth and timely journey. Don't forget to relax and enjoy the ride. After all, the whole point of a limousine ride is to experience luxury and comfort.
Limo Services Serving Kitchener: Going Beyond Transportation
Limousine services in Kitchener go beyond mere transportation, offering a host of additional amenities designed to provide a truly luxurious experience. Here are some of the features that set limo services apart:
Entertainment Systems: Luxury limousines are often equipped with state-of-the-art entertainment systems. From high-quality speakers and LCD screens to satellite radio and even karaoke machines, these features turn a simple ride into a thrilling experience.
Complimentary Refreshments: Limousine services often provide complimentary refreshments. Depending on the service, this could include anything from bottled water and soft drinks to champagne and gourmet snacks.
Luxury Interior: Limousines are designed with luxury in mind. From plush leather seats and climate control to mood lighting and privacy partitions, every detail is geared toward providing a comfortable and enjoyable travel experience.
24/7 Availability: Limo services are available around the clock. Whether you need a ride early in the morning or late at night, you can count on a limousine service to be there when you need it.
Top Limo Provides a Reliable and Affordable Kitchener Limo Service – Book Now
In Kitchener, when it comes to delivering a seamless, luxurious, and affordable limo service, there's one name that stands out Top Limo. We understand that limousine service is more than just luxury transportation; it's about providing a comprehensive experience that focuses on your comfort, satisfaction, and style.
At Top Limo, we prioritize reliability and affordability. Our professional chauffeurs ensure punctuality, and our competitive pricing makes luxury transport accessible for everyone.
If you're looking for a trusted limo service in Kitchener, your search ends here. Contact us and Book with Top Limo transportation service today to experience the city like never before.