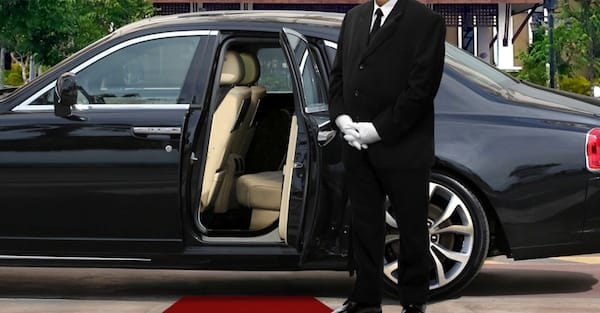 posted by:

admin

No Comments
Navigating the ever-expanding world of luxury transportation services can be daunting, especially when your company is in a growth phase and you're seeking a top-notch limousine management system. This growth is a positive sign, implying that your business is scaling and you require a more efficient and sophisticated limousine management software or system to manage your limousine service fleet.
This need echoes the struggles faced by previous limousine services, who grappled with vehicle management during periods of high demand for rental cars.
The focus of this article is on the key features and benefits luxury transportation companies, like airport limousine services, should prioritize when evaluating new software. We'll also delve into the advantages of such systems and explore their speed in comparison to traditional booking methods.
Features That Characterize the Best Limousine Management Software
A high-quality limousine management system should have a rich variety of features that can elevate your luxury transportation business to new heights:
Online Travel Booking System
In today's digital era, customers are increasingly opting to book limousines and town cars online, making this feature your virtual storefront. As such, it's vital that the booking platform is intuitive and easy to navigate, even in its browser version. Clear, transparent pricing for journeys should be standard, with distinct differentiation between standard black car and upscale limousine service options.
Efficient Customer Management
The right limousine scheduling software will empower fleet managers to prioritize trips and allocate them to the most seasoned drivers. This is an excellent way to personalize your existing customers and even VIP customers. Of course, this was significant, and everyone was paying attention.
Scheduling and Tracking System
Delivering a superior service such as a Niagara Falls limo service necessitates impeccable professionalism at every customer touchpoint. This includes booking their journeys, interacting with them, and ensuring punctual limousine arrivals. Therefore, a robust limousine management system should incorporate scheduling and driver-tracking capabilities.
Strong Security Measures
The security of your company and your clients should always be paramount. Premium limousine management software, like an airport limo service, should safeguard data automatically and provide ample backup capacity. Don't shy away from asking software providers about unique features that reinforce data security and privacy, such as login authentication, data encryption, and measures to prevent unauthorized changes to security settings.
Cloud Storage
Cloud storage can shield users from losing crucial customer data for future bookings and reservations. In the event of a desktop failure, users can access the same data from different devices anywhere, anytime, without any additional setup.
Integration Capabilities
The best limousine management software streamlines your business in every way. To fully streamline your business, the software should seamlessly integrate with other products used daily by you and your drivers. This could be a call answering service to manage incoming customer calls and schedule rides, or support, HR, and payroll services. The platform should also harmonize with your accounting and customer management systems.
Advantages of a Limousine Management System
Are you a stakeholder in the transportation industry? The limousine management system simplifies the running of businesses globally. This tool can augment your company in various ways, including employee training, skill enhancement, and product improvement. A limousine service software will be instrumental in managing your fleet of vehicles effectively.
From luxury buses and hatchbacks to limousines, the software can manage all vehicle types. It's a godsend for automotive companies as it cuts down on confusion and paperwork. Customers can access all information via their smartphones and the system, ensuring dependability and accuracy. The real-time handling of operations by this software never fails to deliver, making running a service like a Niagara Falls limo service less stressful and more efficient than ever.
Gone are the days when running a Niagara Falls limo service was difficult and stressful. At the moment, company quality is at an all-time high. Limo software is the ideal answer for your business. The need for Hamilton limo services is growing by the day. It was a wise move to enter the limousine industry. Customers prefer to order limousines online in this day and age of technology and internet commerce. Save money and time.
How Fast is Limo Software in Comparison to Traditional Booking Methods?
Previously, booking details were recorded over the phone, and a tangible paper had to be signed before the final booking confirmation. There are several critical layers of the process to go through, from details to final ordering. Second, due to workplace space constraints, it is also impossible to store records for an extended time.
The limousine software handles all of the many stages of the procedure until the booking is completed with a few simple clicks. Users can offer limousine applications to their clients by using limousine software, and clients can effortlessly book their excursions from anywhere and at any time using the application. Customers just accept with a single click, and the reservation is complete. Electronic signatures are also an option for credit card details when accepting payments online.
Bottom line
The Limo management software saves time that would otherwise be wasted doing things manually without human mistakes by conducting all of these operations online. It also helps your vehicle business to grow.
We are confident that the majority of readers will comprehend limousine software and how it may aid your organization in a competitive environment. We at Top Limo have the best Aiport limo service with the best Limo management software.