Choosing the right transportation option can greatly impact your overall experience. The decision between an airport limo service and a taxi service can be a perplexing one. You may find yourself wondering which option will best suit your needs and provide the most comfortable and convenient ride.
To help you make an informed decision, let's dive into the key differences between these two services. An airport limo service offers luxurious and stylish transportation, with professional chauffeurs who prioritize your comfort and safety. On the other hand, a taxi service provides a more affordable option for those looking for quick and convenient rides.
By considering various factors such as cost, comfort, reliability, and personal preferences, you can determine which mode of transportation aligns better with your requirements. So buckle up as we explore the pros and cons of each choice, helping you choose wisely before embarking on your next journey from or to Toronto Airport.
Factors that Make Ontario Airport Limousine Superior to Taxis
Personalized Experience
Enjoy a tailored experience with Ontario Airport Limousine, customized to your preferences.

Choose from a range of luxurious vehicles that suit your style and needs.

Relax in the spacious and comfortable interior, designed for your utmost satisfaction.
Professional Chauffeurs
Benefit from highly trained chauffeurs who prioritize safety, comfort, and customer satisfaction.

Trust in their expertise to navigate through traffic and ensure timely arrivals.

Experience the professionalism and courtesy of our chauffeurs who go the extra mile to make your journey enjoyable.
Convenient Door-to-Door Service
Embrace the convenience of door-to-door service with Toronto Airport Limousine.

Avoid the hassle of multiple stops along the way, as our chauffeur takes you directly to your destination.

Save time and energy by eliminating unnecessary delays or detours.
Choosing between a limousine service and a taxi can make all the difference. With Ontario Airport Limousine, you can expect an unparalleled experience that surpasses traditional taxi services. Our airport limos offer personalized luxury, professional chauffeurs, and convenient door-to-door service.
Indulge in a personalized experience tailored to your preferences. Whether you desire a specific vehicle or additional amenities during your ride, our limos cater to your unique needs. Sit back and relax in our spacious interiors designed for ultimate comfort.
Our team of professional chauffeurs is dedicated to providing top-notch service. They prioritize safety above all else while ensuring your journey is smooth and enjoyable. With their expertise behind the wheel, you can trust them to navigate through traffic efficiently.
Ontario Airport Limousine offers convenient door-to-door service that saves you time and eliminates unnecessary stops along the way. Our chauffeur will pick you up from the airport terminal promptly and take you directly to your destination without any detours.
Convenience: Easy Booking and Timeliness
Book a limousine effortlessly through online platforms or dedicated phone lines.

Avoid waiting in long queues by prearranging your limousine ahead of time.

Arrive on time with Ontario Airport Limousine's punctual pick-up and drop-off services.
Convenience plays a crucial role. One of the key benefits of opting for a limousine service is the ease of booking. With just a few clicks on an online platform or a simple phone call to their dedicated line, you can secure your transportation without any hassle.
In contrast, relying on traditional taxi services may involve standing in long queues, especially during peak times. By prearranging your limousine ahead of time, you can bypass these queues altogether and save valuable time upon arrival at the airport terminal.
Ontario Airport Limousine understands the importance of timeliness. Their professional drivers are committed to providing prompt pick-up and drop-off services. You can rely on them to ensure that you arrive at your destination on time without any unnecessary delays.
Moreover, Toronto Airport Limo by Top Limo offers flat rates for their services, eliminating any surprises or uncertainties regarding the fare. This transparent pricing structure allows you to plan your travel budget more effectively.
Image and Professionalism: Making a Lasting Impression
Enhance your image with a luxurious limousine ride, leaving a lasting impression on colleagues or clients. First impressions matter. Arriving in style in a limousine can instantly elevate your professional image and set you apart from the competition.
Experience top-notch professionalism from well-dressed chauffeurs who prioritize customer satisfaction. Our chauffeurs are not just drivers; they are trained professionals who understand the importance of providing exceptional service. They will make sure you feel comfortable throughout the journey and arrive at your destination feeling confident and ready for any business engagement.
Enjoy VIP treatment with Ontario Airport Limousine's attention to detail and high-quality service. We go above and beyond to ensure that every aspect of your experience is impeccable. From the moment you make a reservation to the time we drop you off, our team is dedicated to meeting your needs and exceeding your expectations.
Here's why choosing our limousine service over a taxi can help enhance your image and professionalism:
Impeccable vehicles: Our fleet of luxury vehicles includes top-of-the-line sedans, SUVs, and stretch limousines. These vehicles are meticulously maintained to provide a comfortable and stylish ride.

Well-groomed chauffeurs: Our chauffeurs are always dressed professionally in suits, ensuring they represent both themselves and our company with the utmost professionalism.

Punctuality: We understand the importance of being on time for business meetings or flights. With our reliable service, you can trust us to get you where you need to be promptly.

Attention to detail: We pay close attention to every detail, from cleanliness to personalized amenities. Our goal is to create an atmosphere of luxury that leaves a lasting impression on everyone who rides with us.

Privacy and comfort: Our spacious vehicles offer privacy partitions, plush seating, climate control, and state-of-the-art entertainment systems, allowing you to relax and focus on your work or prepare for important meetings.
Comfort: Unparalleled Luxury and Relaxation
Indulge in the ultimate luxury of spacious interiors, plush seating, and premium amenities offered by limousines. With their opulent features and elegant design, limousines provide a comfortable way to travel for both business and leisure trips.
Relax during your journey as you enjoy a smooth ride in a quiet environment free from distractions. Unlike taxis, limousines offer a serene atmosphere where you can unwind and recharge before reaching your destination. Whether you're traveling for business or pleasure, the tranquil ambiance of a limousine ensures a peaceful journey.
Experience superior comfort with climate control options tailored to suit individual preferences. Limousines allow travelers to set the perfect temperature according to their needs, ensuring optimal comfort throughout the ride. No matter the weather conditions outside, you can relax in an environment that is customized to your liking.
In addition to these luxurious features, limousine services often go above and beyond to cater to their clients' needs. From providing complimentary refreshments to offering Wi-Fi connectivity, these additional amenities enhance the overall travel experience.
Opting for a limousine guarantees unparalleled luxury and relaxation. Enjoying spacious interiors, plush seating, premium amenities, and personalized climate control options will elevate your journey from ordinary to extraordinary. So why settle for anything less when you can travel in style with a limousine?
Affordability: Weighing the Costs of Limousine and Taxi Services
Considering the value for money provided by Ontario Airport Limousine compared to traditional taxis, it's important to evaluate cost-effectiveness based on factors such as group size, luggage requirements, and travel distance. While both options offer transportation services, there are distinct differences in terms of pricing and benefits.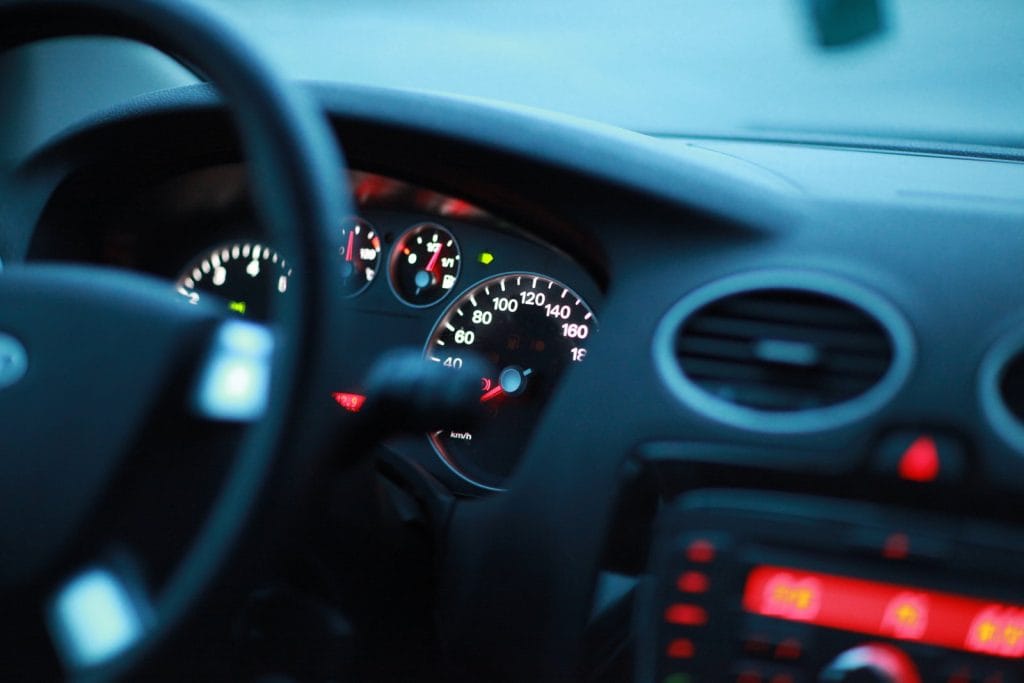 Taxi services generally have lower rates compared to limo services. Taxis provide a more budget-friendly option for individuals or small groups traveling short distances without excessive luggage. On the other hand, limousines may come with a slightly higher price tag but offer additional advantages that could make them worth considering.
Here are some key points to consider when comparing the costs of limousine and taxi services:
Group Size: If you're traveling with a larger group, splitting the cost of a limo service among several passengers can often be more affordable than taking multiple taxis.

Luggage Requirements: Limos typically have ample space for luggage, making them ideal for travelers with numerous bags or oversized items. Taxis may have limited storage capacity in comparison.

Travel Distance: For shorter trips within the city, taxis may be a cost-effective choice. However, if you're heading out of town or require transportation for an extended period, limousines often offer competitive rates and greater comfort.
While taxis provide a reliable means of transportation at reasonable prices, limousines come with added benefits that can enhance your overall experience. Some advantages include:
Comfort: Limos offer spacious interiors where you can stretch out and relax during your journey. They often feature luxurious amenities such as plush seating and entertainment systems.

Chauffeur Service: Unlike taxi drivers who focus solely on getting you from point A to point B, chauffeurs employed by limo companies prioritize providing exceptional service throughout your ride.

Style and Image: Arriving at the Toronto airport in a limousine can make a lasting impression, whether it's for personal or business travel. Limos exude elegance and sophistication, elevating your overall travel experience.
Making an Informed Choice at Toronto Airport
Now that we have explored the factors that make Ontario Airport Limousine superior to taxis, it's time for you to make an informed choice. When you step off the plane in Toronto, do you want a mundane taxi ride or an unforgettable experience? With our limousine service, you can elevate your journey from ordinary to extraordinary. Imagine arriving at your destination in style, feeling like a VIP as heads turn and jaws drop. Our professional chauffeurs will ensure your comfort and convenience every step of the way. So why settle for less when you can have the best?
Choose our Ontario Airport Limousine and indulge in unparalleled luxury, reliability, and professionalism. Don't miss out on this opportunity to make a lasting impression while enjoying the utmost comfort. Book our limousine service today and let us take care of all your transportation needs at Toronto Airport.
FAQs
Can I book an Ontario Airport Limousine in advance?
Absolutely! We understand the importance of planning ahead, so we offer advanced booking options for our limousine service. Simply visit our website or give us a call to reserve your luxurious ride well in advance.
What types of vehicles are available for hire?
We take pride in offering a diverse fleet of vehicles to cater to different preferences and group sizes. From sleek sedans to spacious SUVs and elegant stretch limos, we have something for everyone.
Are your chauffeurs experienced and professional?
Yes! Our chauffeurs are highly trained professionals with extensive experience in providing top-notch service. They are committed to ensuring your safety, comfort, and satisfaction throughout your journey.
How do I know if my flight will be monitored for delays?
Rest assured that we closely monitor flight schedules using advanced tracking systems. If there are any delays or changes in your flight arrival time, our team will adjust accordingly so that you're promptly picked up at Toronto Airport.
What payment options do you accept?
We offer a variety of convenient payment options, including credit cards, debit cards, and cash. Choose the method that suits you best and enjoy a hassle-free transaction with Ontario Airport Limousine.