Did you know that adding a touch of elegance to your special day can make it even more memorable? At Top Limo, we offer luxurious limo rentals Toronto for all your special occasions. Whether it's your wedding day, prom night, or any other momentous event, our top-rated limo service will ensure you arrive in style and create unforgettable memories.
Elevate your wedding experience by stepping out of a sleek and sophisticated limousine, leaving a lasting impression on your guests. With our exceptional features and impeccable service, we guarantee to make your special day truly extraordinary.
Benefits of Hiring a Limo for Your Wedding Day in Toronto
Enjoy Convenient and Reliable Transportation
On your wedding day, the last thing you want to worry about is transportation. By hiring a Limo Rental Toronto, you can enjoy the convenience of reliable transportation throughout the day. Our professional chauffeurs will ensure that you arrive at each venue on time, allowing you to focus on enjoying every moment.
Experience Ultimate Comfort and Luxury
Your wedding day should be all about feeling special and pampered. With a limo rental in Toronto, you can experience ultimate comfort and luxury while traveling to and from your venues. Sit back and relax in plush leather seats, enjoy the spacious interior, and take advantage of amenities like climate control and entertainment systems.
Read Also: The Convenience of TopLimo's Airport Limousine Service in Toronto
Capture Stunning Photos with a Stylish Limo
Every couple wants their wedding photos to be memorable. By incorporating a stylish limo as the backdrop for your wedding album, you can add an extra touch of elegance and sophistication to your pictures. The sleek exterior of the limo will make for stunning photos that you'll cherish for years to come.
Eliminate Stress with Professional Chauffeurs
Planning a wedding can be stressful enough without having to worry about transportation logistics. When you hire a limo service in Toronto, our professional chauffeurs will take care of all the details. From navigating traffic to finding parking spots, they will handle everything so that you can relax and enjoy your special day.
By renting a limo for your wedding day in Toronto, you can enjoy convenient transportation, experience ultimate comfort and luxury, capture stunning photos, and eliminate stress. Let us help make your special day even more memorable with our top-notch limo rental services!
Tips for Choosing the Best Limo Rental Service in Toronto
Renting a limo can add a touch of luxury and elegance. But with so many options available, how do you choose the best limo rental service in Toronto? Here are some tips to help you make the right choice:
Consider the size of your bridal party when selecting the right limo rental.
Make sure that the limousine you choose has enough seating capacity to accommodate your entire bridal party comfortably.

Look for spacious interiors and consider amenities like leather seating, mini-bars, and entertainment systems for added comfort and enjoyment.
Look for a reputable company that offers well-maintained, high-quality vehicles.
Research different limo rental companies in Toronto and check their reputation.

Read reviews and testimonials from previous customers to get an idea of their service quality.

Ensure that the company regularly maintains its vehicles to avoid any unexpected breakdowns or issues on your special day.
Read reviews and testimonials to ensure excellent customer service and reliability.
Check online platforms or ask friends and family for recommendations on reliable limo rental services.

Look for feedback regarding punctuality, professionalism, and overall customer satisfaction.

A reputable company should have positive reviews highlighting their commitment to providing exceptional service.
Compare prices and packages to find the best value for your budget.
Request quotes from multiple limo rental companies in Toronto.

Compare prices, but also consider what is included in each package (e.g., hours of service, decorations).

Take into account any additional fees such as gratuity or fuel surcharges before making a decision.
By following these tips, you can ensure that you choose the best limousine services in Toronto that perfectly match your needs. From considering the size of your bridal party to reading reviews about customer service, taking these steps will help make your special day even more memorable. So, get ready to ride in style and luxury on your wedding day!
How to Make Your Special Day Unforgettable with Our Toronto Limo Rental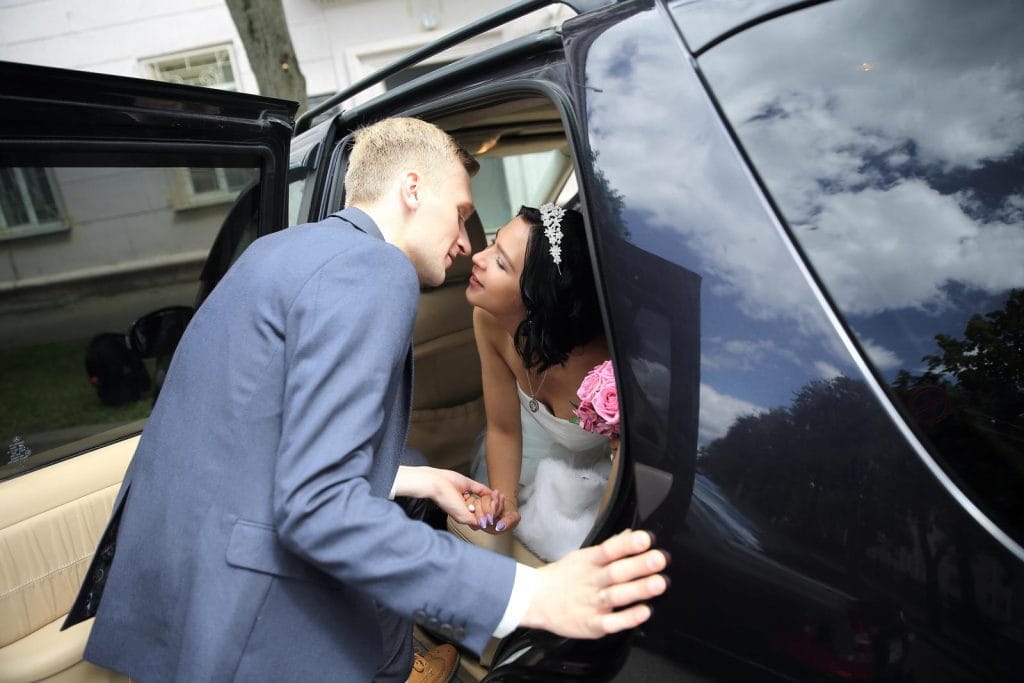 Customize Your Limo Experience
Make your special day even more memorable by customizing your limo experience with personalized decorations and amenities. Whether it's a wedding, prom, or birthday celebration, our Toronto limo rental service offers the flexibility to tailor the ambiance of your ride to match the theme of your event. From balloons and streamers to floral arrangements and mood lighting, we can create a magical atmosphere that will leave a lasting impression on you and your guests.
Enjoy Complimentary Champagne or Beverages
To truly celebrate in style, our limo rental service provides complimentary champagne or other beverages during your ride. Sip on some bubbly as you toast to your special occasion and enjoy the luxurious feeling of being chauffeured around the city. This little touch of elegance adds an extra layer of sophistication and indulgence to your experience.
Benefit from Experienced Chauffeurs
Sit back, relax, and let our experienced chauffeurs take care of everything. Our professional drivers are well-trained in providing exceptional service and ensuring a smooth and enjoyable journey for you and your party. They know the ins and outs of navigating Toronto's streets, so you can trust them to get you to your destination safely and efficiently.
Take Advantage of Additional Services
In addition to our standard offerings, we also provide a range of additional services to enhance your special day. Want to feel like a celebrity? Opt for our red carpet treatment upon arrival at your venue. Need VIP access? We can arrange exclusive entry into clubs or events. Whatever extra touches you desire, we're here to make it happen.
With our customizable options, complimentary beverages, experienced chauffeurs, and additional services, our Toronto limo rental service is dedicated to making sure that your special day is truly unforgettable.
Read Also: Choosing the Perfect Luxury Limo in Toronto for Your Special Day
Experience Luxury and Elegance on Your Wedding Day with Our Limo Rental in Toronto
Indulge in opulent interiors, plush seating, and state-of-the-art entertainment systems. Our limousines are designed to provide you with the utmost comfort and sophistication on your special day. Whether you prefer a sleek stretch limo or a luxurious sedan, we have a wide selection of elegant options to suit your style preferences.
Make a grand entrance at your wedding venue, leaving guests impressed by your arrival. Imagine stepping out of a lavish limo, the doors opening to reveal you in all your glory, ready to walk down the aisle. It's a moment that will be etched in everyone's memory as they witness the epitome of luxury and class.
Revel in the sophistication of our meticulously maintained fleet of luxury vehicles. Each limousine is meticulously cleaned and serviced to ensure it is in pristine condition for your big day. From the sleek exterior design to the plush interiors adorned with exquisite details, every aspect of our limos exudes elegance.
Our wedding limousine service offers more than just transportation; it provides an experience like no other. As you sit back and relax in the comfortable seats, sipping champagne and enjoying the company of loved ones, you'll feel like royalty on your wedding day.
So why settle for ordinary when you can have extraordinary? Choose our limo rental service for your wedding transportation needs and make your special day truly memorable.
Ensuring a Smooth and Stress-Free Experience with Our Top-rated Limo Rental Service in Toronto
Benefit from Punctuality and Reliability
Arriving on time for all wedding events is crucial, and our limo rental service in Toronto ensures just that. We understand the importance of punctuality, so you can count on us to get you to your destination promptly. Whether it's picking up the bride and groom or transporting guests to the reception venue, our reliable service will ensure everyone arrives on time.
Safety Takes Priority
Safety is paramount. With our professional chauffeurs at the wheel, you can enjoy peace of mind knowing that your safety is our top priority. Our chauffeurs are trained extensively to handle various driving scenarios and are well-versed in road safety regulations. Sit back, relax, and let our experienced drivers navigate through traffic while you focus on enjoying the ride.
Exceptional Customer Service
At Top Limo, we pride ourselves on providing exceptional customer service throughout the entire limo rental process. From the moment you contact us to make a booking until the end of your journey, our dedicated team is here to assist you every step of the way. We value your satisfaction and strive to exceed your expectations by delivering personalized attention and addressing any concerns or special requests you may have.
Leave Logistics to Us
Your special day should be about creating memories, not worrying about transportation logistics. With our limo rental service in Toronto, you can leave all those details to us. We'll take care of coordinating pick-up times, routes, and any other transportation-related arrangements so that you can relax and fully enjoy your wedding day without any added stress.
Creating Lasting Memories with Our Limo Rental in Toronto
Your special day deserves to be nothing short of extraordinary, and that's where our limo rental service in Toronto comes in. We understand the importance of making lasting memories, and we are committed to ensuring that your experience is one for the books. From the moment you step into our luxurious limousine, you'll feel like royalty, surrounded by elegance and sophistication.
Imagine gliding through the streets of Toronto, with your loved ones by your side, as heads turn and jaws drop at the sight of your stylish arrival. Our top-rated limo rental service guarantees a smooth and stress-free experience so that you can focus on enjoying every moment of your special day. With our attention to detail and commitment to excellence, we go above and beyond to make sure that your wedding day is truly unforgettable.
So why settle for ordinary when you can have extraordinary? Make your special day memorable with our Limo Rental Toronto. Contact us today to book your dream ride and let us help you create memories that will last a lifetime.
FAQs
Can I choose the type of limousine for my wedding day?
Yes! We offer a wide selection of luxury vehicles for you to choose from. Whether you prefer a classic stretch limousine or a sleek modern sedan, we have options to suit every style and preference.
Are your drivers professional and experienced?
Absolutely! Our drivers are highly trained professionals who prioritize safety and customer satisfaction. They have extensive experience navigating the streets of Toronto, ensuring that you arrive at your destination smoothly and on time.
How far in advance should I book my limo rental?
We recommend booking as early as possible to secure availability for your desired date. Popular dates tend to fill up quickly, so it's best to reserve your limo rental well in advance.
What amenities are included in the limousines?
Our limousines are equipped with a range of amenities to enhance your experience. These may include plush leather seating, state-of-the-art entertainment systems, complimentary beverages, and more. Please inquire about specific amenities when booking.
Can I customize the decorations inside the limousine?
Absolutely! We understand that personalization is key to creating a memorable experience. You can work with our team to discuss any specific decoration requests you may have for your special day.