Did you know that the average wait time for a taxi at Toronto Pearson International Airport can be as long as 45 minutes? Say goodbye to the stress and frustration of waiting in line, because TopLimo is here to provide you with the ultimate convenience in airport transportation. With our premium airport limousine service in Toronto, you can enjoy a hassle-free journey from the airport to your destination in style and comfort.
TopLimo has been serving Toronto with top-notch airport limo services for years, earning a reputation as a trusted provider of convenient and reliable airport transfers. Our fleet of luxurious vehicles is meticulously maintained, ensuring a smooth and comfortable ride every time. Experience the ultimate convenience of TopLimo's airport limousine service and start your trip off on the right foot.
Why Choose TopLimo for Convenient Airport Transportation?
Extensive Fleet of Luxurious Vehicles
At TopLimo, we understand the importance of a comfortable journey, especially. That's why we offer an extensive fleet of luxurious vehicles to cater to your needs. Whether you're traveling alone or with a group, our diverse selection ensures that you'll find the perfect ride for your journey. From sleek sedans to spacious SUVs and elegant limousines, we have it all.
Seamless and Stress-Free Transfers
We are dedicated to providing seamless and stress-free airport transfers for our valued customers. Our experienced chauffeurs are trained professionals who prioritize your comfort and safety throughout the entire journey. They will ensure that you reach your destination on time, without any hassle or inconvenience. With TopLimo, you can sit back, relax, and enjoy a smooth ride while leaving the navigation and traffic worries behind.
Catering to Unique Traveler Needs
As experts in airport transportation, we understand that every traveler has unique needs and preferences. That's why our team is highly experienced in catering to these specific requirements. Whether you need assistance with luggage handling, have special requests for amenities inside the vehicle, or require additional services like child seats or wheelchair accessibility – we've got you covered. Just let us know your needs when booking with us, and we'll make sure everything is taken care of.
Efficient and Convenient Service
When choosing TopLimo for your airport transportation needs in Toronto, you can enjoy peace of mind knowing that efficiency and convenience are at the core of our service. We value your time and strive to provide punctual pickups and drop-offs so that you never have to worry about missing a flight or waiting around unnecessarily. Our streamlined booking process allows you to easily reserve your ride online or over the phone – saving you time and effort.
TopLimo's commitment to providing ultimate convenience in airport transportation is what sets us apart. With our extensive fleet, seamless transfers, personalized service, and efficient operations, we ensure that your journey to or from the airport is as smooth and hassle-free as possible.
Reliable and Punctual Airport Pickup and Drop-Off Services
Timely Arrivals and Departures for Smooth Travel Experiences
When you're traveling, the last thing you want is to worry about getting to or from the airport on time. With TopLimo's airport limousine service in Toronto, you can count on timely arrivals and departures that ensure a smooth travel experience. Our dedicated team understands the importance of punctuality, so you can relax knowing that we'll be there when you need us.
Dependable Airport Pickup and Drop-Off Services You Can Count On
At TopLimo, we pride ourselves on providing dependable airport pickup and drop-off services. Whether you're arriving at Pearson International Airport or any other international airport in the area, our professional chauffeurs will be ready to greet you with a warm welcome. We understand that traveling can be stressful, so we strive to make your journey as seamless as possible.
Ensuring Punctuality to Help You Stay on Schedule During Your Trip
We know how crucial it is for you to stay on schedule during your trip. That's why our chauffeurs prioritize punctuality above all else. When you book our airport limousine service, rest assured that we'll do everything in our power to get you where you need to go promptly. Say goodbye to rushing through crowded airports or waiting for unreliable taxi services – with TopLimo, punctuality is guaranteed.
Trustworthy Chauffeurs Who Prioritize Your Time and Convenience
Our team of highly skilled chauffeurs is not only experienced but also trustworthy individuals who prioritize your time and convenience. They possess extensive knowledge of the local area and are committed to ensuring your safety while providing exceptional customer service. Sit back, relax, and let our professional drivers take care of all your transportation needs.
Luxurious and Comfortable Travel Experience with TopLimo
Indulge in a luxurious travel experience from start to finish when you choose TopLimo's airport limousine service in Toronto. Our aim is to provide you with the ultimate convenience, ensuring that every moment of your journey is filled with comfort, style, and top-notch amenities.
Impeccably maintained limousines equipped with modern amenities
At TopLimo, we take pride in our fleet of impeccably maintained limousines. Each vehicle is meticulously inspected and serviced to ensure it meets the highest standards of quality and safety. Equipped with state-of-the-art technology and modern amenities, our limousines are designed to enhance your travel experience.
Plush interiors designed for maximum comfort during your journey
Step into one of our luxurious limousines and be greeted by plush interiors that exude elegance and sophistication. Sink into comfortable leather seats as you embark on your journey, knowing that every detail has been carefully curated for your utmost comfort. Whether you're traveling alone or with a group, our spacious interiors provide ample room to relax and unwind.
Enhance your travel experience with our opulent limo service
Experience the world of luxury as our professional chauffeurs whisk you away to your destination in style. From airport transfers to prom nights or a night out on the town, our opulent limo service adds an extra touch of glamour to any occasion. Sit back, relax, and enjoy the ride while we take care of all the details.
Professional Chauffeurs for a Seamless Journey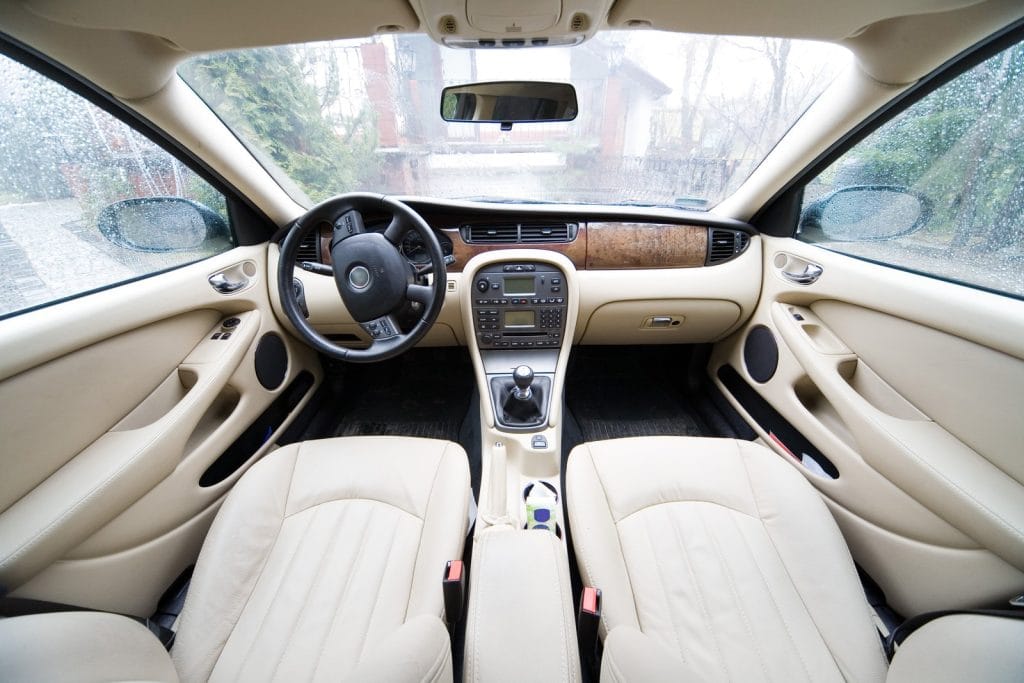 Experienced Chauffeurs Committed to Providing Exceptional Service
When you book TopLimo's airport limousine service in Toronto, you can expect nothing less than top-notch professionalism from our experienced chauffeurs. They are dedicated to providing exceptional service and ensuring that your journey is as smooth as possible.
Knowledgeable About the Best Routes, Ensuring Efficient Travel Times
Our professional chauffeurs have extensive knowledge of the roads and traffic patterns in Toronto. They are well-versed in finding the best routes to get you to your destination quickly and efficiently. With their expertise, you can avoid unnecessary delays and arrive at your desired location on time.
Friendly, Courteous, and Dedicated Professionals at Your Service
At TopLimo, we understand the importance of customer satisfaction. That's why our chauffeurs go above and beyond to provide a friendly and courteous experience throughout your journey. They are committed to making your trip enjoyable and stress-free by catering to your needs and preferences.
Skilled Drivers Who Prioritize Safety While Delivering a Seamless Journey
Safety is our utmost priority at TopLimo. Our professional chauffeurs undergo rigorous training to ensure they have the necessary skills to handle any situation on the road. They adhere strictly to traffic rules and regulations while maintaining a smooth driving experience for passengers.
Affordable Rates for Top-Quality Limo Service
If you're looking for the ultimate convenience of an airport limousine service in Toronto, look no further than TopLimo. We understand that comfort and affordability go hand in hand, which is why we offer competitive pricing without compromising on quality or luxury.
Competitive Pricing without Compromising Quality
At TopLimo, our goal is to provide a perfect limousine service that fits various budgets. We believe that everyone deserves to experience the luxury and comfort of a top limo service at affordable rates. That's why we have tailored our pricing structure to be transparent, with no hidden fees or surprises.
Value-for-Money Airport Limo Services
With TopLimo, you can enjoy premium transportation without breaking the bank. Our airport limo services are designed to offer value for money, ensuring that you get the most out of your experience. Whether you're traveling for business or pleasure, our credible limousine service will ensure a smooth and comfortable journey from start to finish.
Tailored to Fit Your Budget
We understand that everyone has different budgetary constraints. That's why we offer a range of options. From luxurious stretch limos to stylish sedans, we have the perfect limo for every occasion and budget.
Book Your Perfect Limo Today!
Don't miss out on the convenience and luxury of an airport limousine service in Toronto. Contact TopLimo today and book your perfect limo at an affordable rate. Experience the ultimate convenience and comfort as you travel in style to your destination.
The Ultimate Convenience of TopLimo's Airport Limousine Service in Toronto
In today's fast-paced world, convenience is everything. AndTopLimo is your ultimate solution. With our reliable and punctual pickup and drop-off services, you can bid farewell to the stress of navigating through traffic or waiting for taxis. We understand that time is precious, which is why our professional chauffeurs will ensure that you arrive at your destination on time, every time.
But convenience isn't just about timeliness—it's also about comfort. When you choose TopLimo, you'll experience luxurious and comfortable travel like never before. Our fleet of high-end limousines provides a plush and serene environment where you can relax and unwind during your journey. Sit back, enjoy the amenities we offer, and let us take care of all your travel needs.
At TopLimo, we believe that convenience should never compromise quality. That's why we pride ourselves on providing top-quality service at affordable rates. You deserve the best without breaking the bank, and with our competitive prices, you can enjoy a premium limo experience without draining your wallet.
Ready to experience the ultimate convenience? Book your airport limousine service Toronto with TopLimo today and elevate your travel experience to new heights.
FAQs
How do I book an airport limousine service with TopLimo?
To book an airport limousine service with TopLimo, simply visit our website or give us a call. Our friendly customer service team will guide you through the booking process and assist you in choosing the right vehicle for your needs.
Are there any hidden fees or extra charges?
No! At TopLimo, transparency is key. We believe in upfront pricing with no hidden fees or surprises along the way. The price you see during booking is what you'll pay—no extra charges.
Can I make changes to my reservation?
Absolutely! We understand that plans can change, and we're here to accommodate you. Just reach out to our customer service team, and they will assist you in making any necessary changes to your reservation.
What safety measures are in place during the COVID-19 pandemic?
Your safety is our top priority. We have implemented rigorous cleaning protocols for our vehicles, and our chauffeurs follow strict hygiene practices. We encourage passengers to wear masks and practice social distancing while traveling with us.
Do you provide airport limousine services for large groups?
Yes! Whether you're traveling solo or as part of a group, TopLimo has the perfect solution for you. Our fleet includes vehicles of various sizes, ensuring that we can cater to your specific needs, no matter how big or small your group may be.