Welcome to Oshawa, a city brimming with vibrant culture and steeped in rich history. Nestled in the heart of Ontario, this charming destination offers a plethora of top attractions that are sure to captivate your senses. From picturesque parks and gardens to fascinating museums and art galleries, Oshawa has something for everyone.
Whether you're a history buff, nature enthusiast, or simply seeking new experiences, this blog post will unveil the hidden gems that make Oshawa a must-visit location. So, buckle up and get ready for an unforgettable journey through the top attractions in Oshawa.
Explore Oshawa with Oshawa Limo Service by Toplimo
If you're planning to visit Oshawa and want to make your experience extra special, why not consider exploring the city with a luxurious Oshawa limo service? With a reliable limo service, you can enjoy a comfortable and hassle-free ride while discovering all that Oshawa has to offer. Let's dive into the top attractions in Oshawa that you can explore on an Oshawa limo service.
Enjoy a luxurious and comfortable ride
With an Oshawa airport limo service, you can travel in style and luxury as you navigate through Oshawa's attractions. Sit back, relax, and enjoy the plush seating, spacious interiors, and amenities offered by these top-notch vehicles. Whether you're visiting for leisure or attending a special event like a wedding or prom night, a limousine adds an element of elegance to your journey.
Hassle-free exploration
One of the major advantages of hiring an Oshawa limousine service is the convenience it offers. Forget about navigating unfamiliar roads or finding parking spaces; your chauffeur will take care of all the driving and logistics. This allows you to fully immerse yourself in the sights and sounds of Oshawa without any worries about directions or traffic.
Discover Oshawa's top attractions
Oshawa boasts several must-visit attractions that are worth exploring during your visit. Some popular spots include:
The Canadian Automotive Museum: Delve into Canada's automotive history at this fascinating museum.

Parkwood Estate: Step back in time as you tour this grand mansion with its stunning gardens.

Lakeview Park: Enjoy scenic views of Lake Ontario while strolling along its sandy beaches.

The Robert McLaughlin Gallery: Immerse yourself in contemporary art exhibitions at this renowned gallery.
By opting for an Oshawa airport limo service by Toplimo, you can easily visit these attractions and more without any transportation hassles.
Things to Do in Oshawa
If you're looking for some exciting activities to do in Oshawa, you're in luck! This vibrant city has plenty to offer. Whether you're a history buff, a sports enthusiast, or a foodie, there's something for everyone. Let's explore the top attractions and experiences that will make your visit to Oshawa unforgettable.
Immerse yourself in the fascinating exhibits at the Canadian Automotive Museum
Step into the world of automobiles at the Canadian Automotive Museum. Discover the rich history of Canadian automotive innovation through their captivating exhibits.
From vintage cars to modern marvels, this museum showcases the evolution of transportation like no other. Get up close and personal with iconic vehicles and learn about their significance in shaping Canada's automotive industry.
Catch an exciting hockey game at the Tribute Communities Centre
If you're a fan of fast-paced action and thrilling sports, don't miss out on catching a hockey game at the Tribute Communities Centre. Cheer on the home team as they battle it out on the ice. The electrifying atmosphere and passionate fans will make for an unforgettable experience. So grab your jersey and join in on all the excitement!
Embark on a culinary adventure by trying local delicacies at various restaurants
Oshawa is home to a diverse culinary scene that caters to all taste buds. Take your taste buds on an adventure by exploring various restaurants offering local delicacies. From mouthwatering burgers and poutine to delectable international cuisines, there's something for every palate. Don't forget to indulge in some delicious desserts too!
Whether you're exploring Oshawa's automotive history, cheering on your favorite team, or indulging in delicious food, this city has it all. So hop on board an Oshawa limo service and get ready for an unforgettable experience filled with fun and excitement.
Discover Oshawa's Cultural Landmarks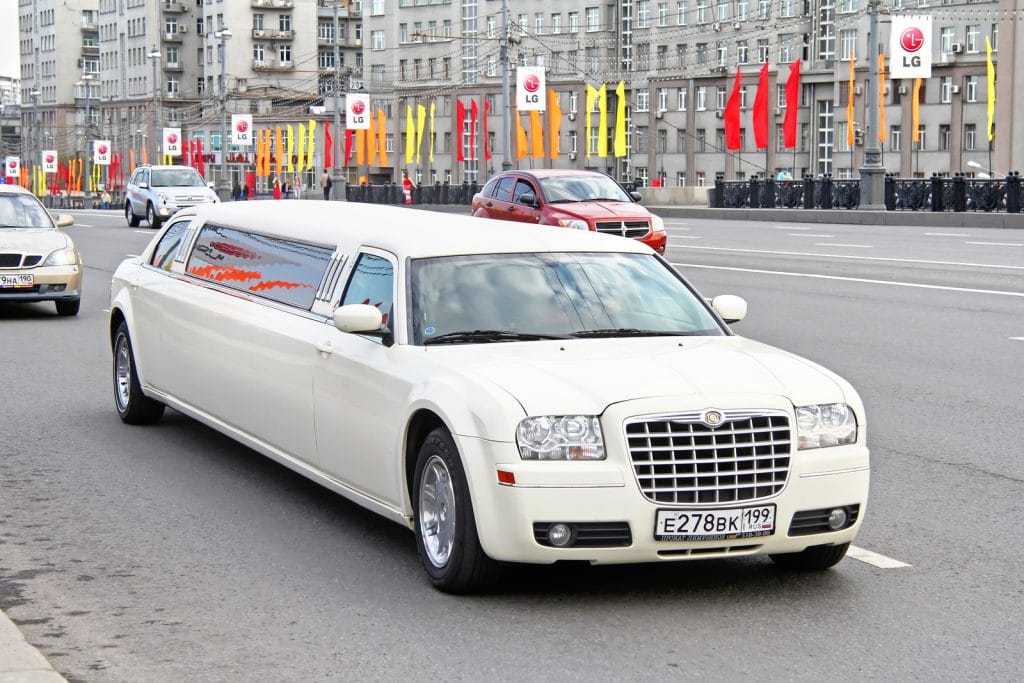 Visit Parkwood Estate
One of the top attractions in Oshawa is Parkwood Estate, the former residence of Canada's first auto baron, R.S. McLaughlin. This historic mansion offers a glimpse into the opulent lifestyle of one of Canada's wealthiest families from the early 20th century. Explore the beautifully preserved rooms, stroll through the stunning gardens, and learn about the rich history of this grand estate.
Explore The Robert McLaughlin Gallery
For art enthusiasts, a visit to The Robert McLaughlin Gallery is a must. This contemporary art gallery showcases an impressive collection of Canadian artwork, including paintings, sculptures, and installations. From renowned artists to emerging talents, you'll discover a diverse range of artistic expressions that reflect Canada's cultural heritage and contemporary society.
Step Back in Time at The Ontario Regiment Museum
If you're interested in military history, make sure to stop by The Ontario Regiment Museum. This museum is dedicated to preserving and showcasing Canada's military heritage through its extensive collection of vehicles, artifacts, and exhibits. Get up close with tanks, artillery pieces, and other military equipment as you delve into the fascinating stories behind them.
Oshawa may be known for its automotive industry roots, but it also boasts a rich cultural scene that shouldn't be missed. Whether you're exploring Parkwood Estate's grandeur or immersing yourself in contemporary Canadian art at The Robert McLaughlin Gallery, there are plenty of attractions to captivate your interest. For those intrigued by military history, The Ontario Regiment Museum offers a unique opportunity to learn about Canada's past.
So hop on an Oshawa limo service and embark on an adventure through Oshawa's cultural landmarks – from elegant estates to captivating galleries and museums!
Experience Nature in Oshawa's Parks and Gardens
If you're a nature lover, Oshawa has plenty to offer. From serene parks to stunning gardens, there are attractions that will leave you feeling connected with nature.
Stroll through the serene surroundings of Lakeview Park and its beautiful beachfront.
Lakeview Park is a must-visit destination for those seeking tranquility and natural beauty. Take a leisurely stroll along the park's peaceful pathways, surrounded by lush greenery and breathtaking views of Lake Ontario. And if you fancy some fun in the sun, head over to the park's pristine beachfront where you can relax on the sandy shores or take a refreshing dip in the lake.
Admire stunning floral displays at the renowned Parkwood National Historic Site Gardens.
For those with an appreciation for horticulture, a visit to Parkwood National Historic Site Gardens is a must. This picturesque garden boasts meticulously manicured lawns, vibrant flower beds, and enchanting fountains. Take your time to wander through this botanical oasis and immerse yourself in the colorful blooms and fragrant scents that fill the air.
Connect with nature at Darlington Provincial Park, offering hiking trails and camping opportunities.
Darlington Provincial Park is a haven for outdoor enthusiasts. Lace up your hiking boots and explore the park's network of scenic trails that wind through forests, meadows, and along picturesque waterfronts. If you're looking for an overnight adventure, Darlington offers camping facilities where you can sleep under the stars surrounded by nature's serenity.
Whether you want to soak up some sun at Lakeview Park, marvel at stunning flowers at Parkwood National Historic Site Gardens, or embark on an outdoor adventure at Darlington Provincial Park – Oshawa has something for everyone who craves a connection with nature!
Indulge in Shopping and Dining in Oshawa
If you're looking for a luxury shopping experience, Oshawa has got you covered. Head over to the Oshawa Centre Mall, the largest shopping center in Durham Region, where you can shop 'til you drop. With a wide range of stores and boutiques, there's something for everyone.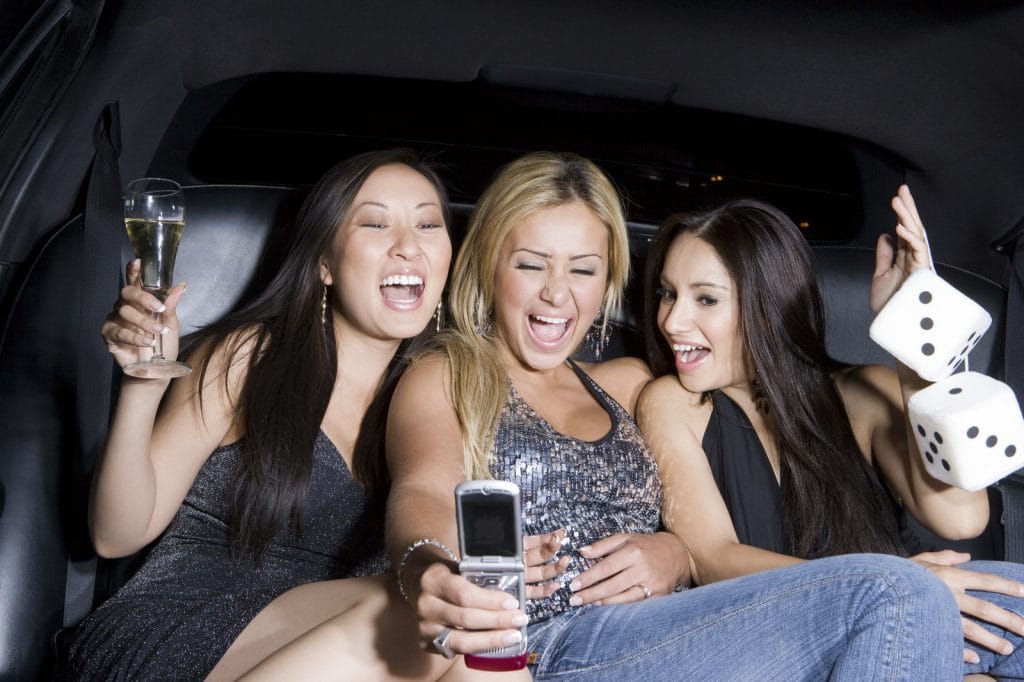 Oshawa offers an array of diverse restaurants that will tantalize your taste buds. Whether you're craving Italian cuisine, Indian spices, or international flavors, there are plenty of options to choose from. Treat yourself to a delicious meal at one of the many restaurants serving up mouthwatering dishes from around the world.
After indulging in some retail therapy and satisfying your appetite, don't forget to explore the charming cafes scattered throughout downtown Oshawa. These cozy spots offer delectable desserts and artisanal coffee that are sure to please any foodie. Take a break from your shopping spree and relax with a hot cup of joe or indulge in a sweet treat.
Shopping and dining in Oshawa is not only about luxury and convenience but also about supporting local businesses. Many of these establishments have been serving customers for years, creating a sense of community within the city. By choosing to shop and dine locally, you contribute to the growth and success of these businesses while enjoying top-notch experiences.
So hop on an Oshawa limo service like TopLimo and let them take care of all the hassle while you enjoy exploring the top attractions in Oshawa – from nature parks to shopping centers – without worrying about parking or transportation.
Unforgettable Experiences in Oshawa
You've just discovered the top attractions in Oshawa that are worth exploring with a limo service. From cultural landmarks to beautiful parks and gardens, this vibrant city has something for everyone. Whether you're a nature lover, history buff, or food enthusiast, Oshawa has it all.
Now that you know what awaits you in Oshawa, it's time to start planning your unforgettable adventure. Book our Oshawa limo service and let them take you on a journey through the city's hidden gems. Explore the cultural landmarks, immerse yourself in nature's beauty, and indulge in shopping and dining experiences – all while traveling in style and comfort.
FAQs
How much does a limo service cost in Oshawa?
Limo service prices vary depending on factors such as the duration of the rental, type of vehicle, and additional services requested. It's best to contact different limo service providers in Oshawa to get accurate quotes tailored to your specific needs.
Are there any age restrictions for renting a limo?
Most limo services require renters to be at least 21 years old. However, some companies may have different age requirements or policies regarding underage passengers. It's advisable to check with the specific limo service provider for their age restrictions.
Can I customize my itinerary when booking a limo service?
Absolutely! Many limo services offer customizable packages where you can plan your own itinerary based on your preferences and interests. Discuss your ideas with the limo service provider, and they will work with you to create a personalized experience.
How far in advance should I book a limo service in Oshawa?
To ensure availability and secure your preferred date and time, it is recommended to book your limo service well in advance – ideally several weeks before your planned outing or event.
Are limo services only available for special occasions?
Not at all! While limos are often associated with weddings, proms, and other special events, they can be booked for any occasion or simply to enhance your travel experience. Whether you're exploring a new city, going on a wine tour, or celebrating a milestone, a limo service adds an extra touch of luxury and convenience to any outing.