Are you seeking an adventure that will enrich your life? If you're ready to explore vibrant destinations, indulge in urban amenities, and bask in natural beauty, then hop on board a Mississauga limo service by Top Limo. Located near Toronto, this diverse city offers a perfect blend of captivating attractions and convenient access to popular destinations like Niagara Falls.
As the home of Canada's largest airport, Toronto Pearson International Airport, Mississauga serves as an ideal starting point for your journey. Whether you crave the excitement of a bustling metropolis or the tranquility of picturesque landscapes, Mississauga has it all. So buckle up and get ready for an unforgettable experience!
Benefits of Using a Limo Service in Mississauga
Comfortable and luxurious transportation option
Traveling in a limo offers unparalleled comfort and luxury. With spacious seating, plush interiors, and amenities like climate control and entertainment systems, you can relax and enjoy the ride in style. Whether you're heading to a business meeting or attending a special event, the opulence of a limo ensures that your journey is as comfortable as it gets.
Professional chauffeurs ensure a stress-free experience
One of the major advantages of hiring a limo service is having a professional chauffeur at your disposal. These experienced drivers are well-trained to navigate through Mississauga's busy streets, ensuring you reach your destination safely and on time. Their expertise allows you to sit back and relax without worrying about parking or directions. Letting someone else handle the driving lets you focus on enjoying the journey.
Allows for convenient group travel
When traveling with friends or family, renting a limo is an excellent choice. Limos offer ample space to accommodate larger groups comfortably. Instead of splitting up into separate vehicles or dealing with public transportation, everyone can stay together throughout the trip. This not only enhances convenience but also adds to the overall enjoyment of exploring Mississauga together.
Enhances the overall experience of exploring Mississauga
Exploring Mississauga becomes even more exciting when you opt for a limo service. As you cruise through the city's streets in style, you'll feel like royalty. The luxurious ambiance sets the tone for an unforgettable experience, whether it's visiting popular attractions like Square One Shopping Centre or enjoying scenic views along Lake Ontario. A limo adds an extra touch of elegance that elevates your entire journey.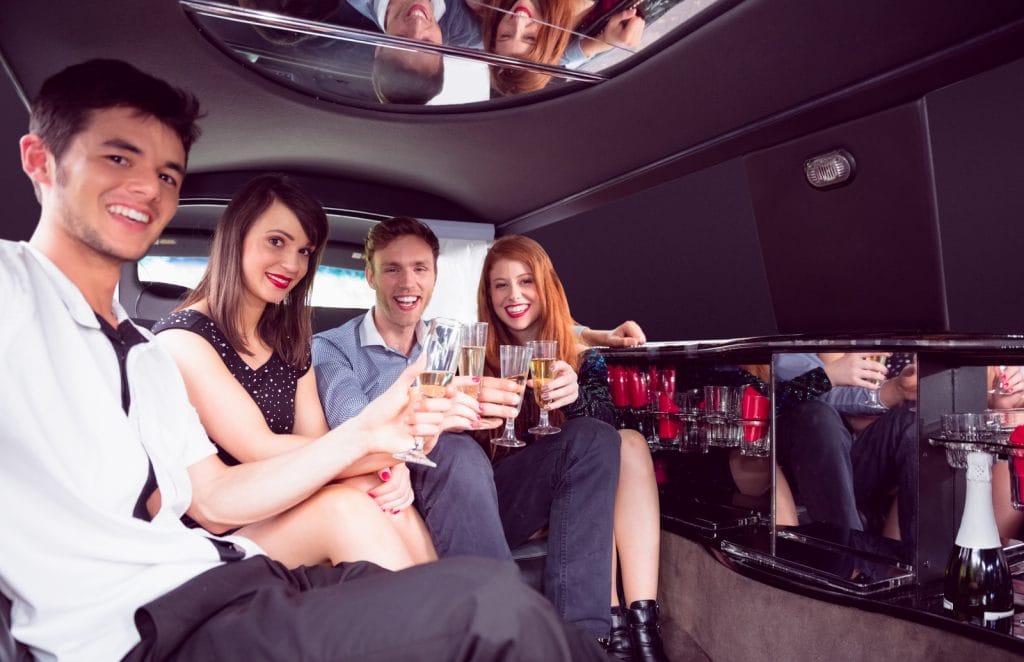 Mississauga's Must-Visit Destinations
Square One Shopping Centre
Canada's largest shopping mall

Endless options for retail therapy

Home to a wide range of popular brands and stores
Celebration Square
Vibrant public space in the heart of Mississauga

Hosts a variety of events and festivals throughout the year

Perfect spot to relax, enjoy live music or catch an outdoor movie
Art Gallery of Mississauga
Showcases contemporary Canadian art

Features thought-provoking exhibitions and installations

A must-visit for art enthusiasts and those seeking cultural experiences
Hershey Centre
Sports and entertainment venue with a lively atmosphere

Hosts a diverse range of events, including concerts and sports games

An exciting destination for sports fans and entertainment seekers alike
Whether you're looking for retail therapy at Canada's largest shopping mall or want to immerse yourself in art and culture, Mississauga has something for everyone. Square One Shopping Centre offers endless options for shopping enthusiasts, with its vast array of popular brands and stores. Meanwhile, Celebration Square is a vibrant public space that hosts various events and festivals throughout the year. It's the perfect spot to unwind, enjoy live music, or catch an outdoor movie.
For art lovers, the Art Gallery of Mississauga showcases contemporary Canadian art through thought-provoking exhibitions and installations. It provides a unique opportunity to explore the local artistic scene. Lastly, Hershey Centre is the go-to destination for sports fans and entertainment seekers. With its lively atmosphere, it hosts an array of events ranging from concerts to thrilling sports games.
When visiting Mississauga, make sure to check out these must-visit destinations that offer a blend of shopping, culture, entertainment, and more.
Explore Mississauga's Natural Beauty
Mississauga, a city known for its vibrant culture and bustling city life, also offers a plethora of natural beauty waiting to be explored. From scenic waterfront areas to picturesque parklands, there are several top destinations that should be on your list when visiting Mississauga. So hop on a Mississauga limo service by Top Limo and embark on an unforgettable journey through the city's stunning natural landscapes.
Port Credit
One of the prime locations to visit is Port Credit, a scenic waterfront area that boasts beautiful parks and marinas. Take a leisurely stroll along the shoreline, breathe in the fresh air, and enjoy the breathtaking views. Whether you're looking for a peaceful escape or want to indulge in some water activities, Port Credit has it all.
Rattray Marsh Conservation Area
Nature enthusiasts will find solace at Rattray Marsh Conservation Area. This nature reserve is home to diverse wildlife and offers trails that wind through lush greenery. Immerse yourself in the tranquility of this serene oasis as you explore the trails and keep an eye out for fascinating wildlife along the way.
Meadowvale Conservation Area
For those seeking picturesque parkland with hiking trails, Meadowvale Conservation Area is a must-visit destination. Lose yourself amidst nature's wonders as you wander through its enchanting trails surrounded by towering trees and peaceful streams. Capture memorable moments or simply unwind in this idyllic setting.
Credit Valley Trail
If you're up for an adventure, head over to Credit Valley Trail. This scenic trail runs alongside the majestic Credit River and offers breathtaking views throughout your journey. Lace-up your hiking boots or hop on your bike to experience this outdoor haven that showcases Mississauga's natural beauty at its finest.
Embarking on an exploration of Mississauga's natural wonders will not only provide you with memorable experiences but also allow you to appreciate the city's diverse landscapes. So, book your Mississauga limo service by Top Limo, pick your favorite destinations, and get ready to immerse yourself in the natural splendor that this city has to offer.
Discover Mississauga's Cultural Gems
Mississauga is home to a multitude of cultural gems that showcase the city's vibrant arts and heritage scene. From captivating performances to historic landmarks, there is something for everyone to explore. Here are some must-visit destinations on your Mississauga limo service by Top Limo:
Living Arts Centre
The Living Arts Centre is a dynamic hub for arts and culture in Mississauga. This multi-purpose facility hosts an array of performances, including theater productions, concerts, and dance shows. It features art exhibitions that highlight the works of local artists. Immerse yourself in the creative energy of this center as you witness the diverse range of artistic expressions.
Streetsville Village Square
Step back in time at the Streetsville Village Square, a charming historic village with quaint shops and delightful restaurants. Stroll through its picturesque streets lined with heritage buildings and discover unique boutiques offering handmade crafts and artisanal goods. Indulge in delectable cuisine at one of the local eateries while immersing yourself in the ambiance of this idyllic setting.
Museum of Contemporary Art Toronto Canada (MOCA) at the Tower Automotive Building
Located within Mississauga's iconic Tower Automotive Building, MOCA showcases contemporary art from talented local artists. Explore thought-provoking exhibits that push boundaries and challenge traditional notions of art. With its innovative displays and interactive installations, MOCA offers visitors a unique perspective on modern artistic expression.
Benares Historic House
Experience a glimpse into early settler life at Benares Historic House. This heritage home provides insight into Mississauga's history through guided tours and exhibits. Walk through beautifully preserved rooms filled with period furniture and artifacts that tell stories of those who once called this place home. Take a step back in time as you explore the grounds surrounding this captivating landmark.
Embark on your journey through Mississauga's cultural landscape and immerse yourself in the vibrant arts scene. From captivating performances at the Living Arts Centre to exploring historic landmarks like Benares Historic House, there is no shortage of cultural gems to discover on your Mississauga limo service by Top Limo.
Tips for Choosing the Best Limo Service in Mississauga
Looking for the perfect limo service in Mississauga? Here are some tips to help you make the right choice: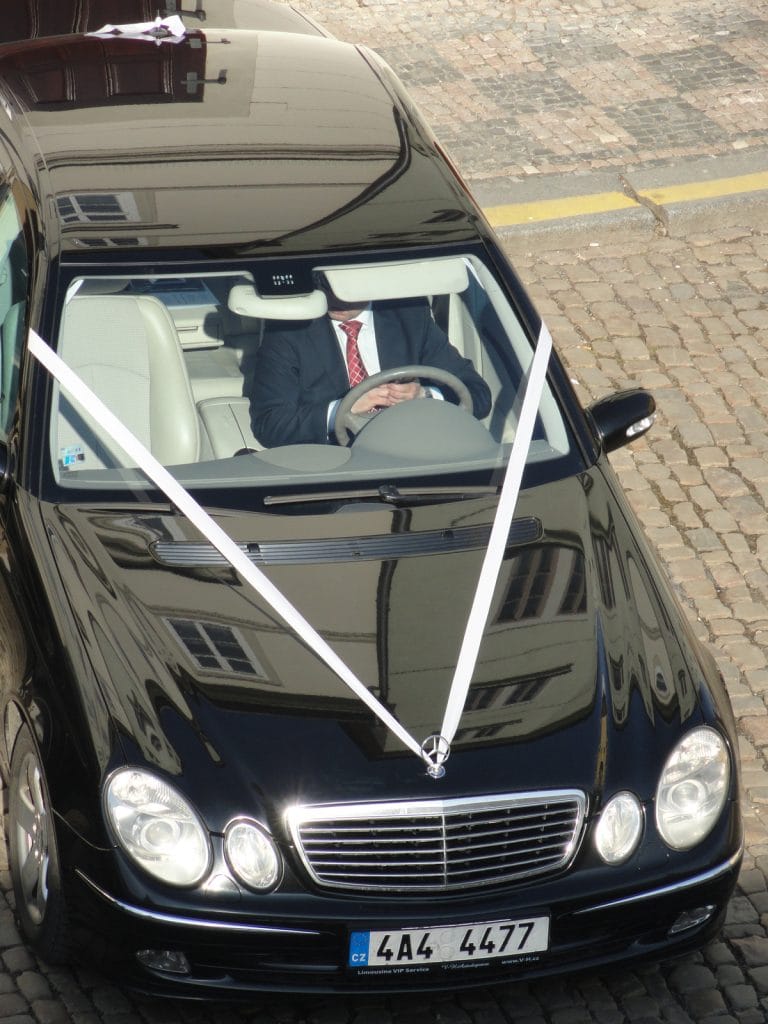 Focus on reputable companies with positive customer reviews: Start by researching and identifying well-established limo companies that have a good reputation. Read customer reviews and testimonials to get an idea of their reliability and quality of service.

Look for well-maintained vehicles that meet your specific needs: Check if the company maintains its fleet regularly to ensure safe and comfortable rides. Consider your requirements, such as the number of passengers or special amenities like luxury interiors or entertainment systems.

Inquire about pricing options, including hourly rates or package deals: Get a clear understanding of how the limo service charges for their services. Ask about different pricing options, such as hourly rates, flat fees, or package deals for specific occasions like weddings or corporate events.

Ask about additional services offered, such as airport transfers or sightseeing tours: Find out if the limo service provides any extra perks beyond transportation. Some companies offer airport transfers with meet-and-greet services, while others may arrange sightseeing tours around Mississauga or nearby attractions.
By following these tips, you can choose a reliable and suitable limo service in Mississauga that meets your needs and ensures a memorable experience for any occasion.
Enhance Your Visit with a Mississauga Limo Service
Now that you know all about the benefits of using a limo service in Mississauga and the top destinations to visit, it's time to take your visit to the next level. By opting for a Mississauga limo service, you can elevate your experience and make it truly unforgettable.
Imagine cruising through the city in style, enjoying luxurious amenities, and having a professional chauffeur take care of all your transportation needs. Whether you're exploring the natural beauty or immersing yourself in the cultural gems of Mississauga, a limo service will add an extra touch of elegance and convenience to your trip.
So why wait? Book a Mississauga limousine service today and embark on an extraordinary adventure that combines comfort, style, and convenience. Treat yourself to an unforgettable experience that will leave you with cherished memories for years to come. Don't miss out on this opportunity to explore Mississauga like never before – sit back, relax, and let the limo take you on an incredible journey.
FAQs
How do I book a Mississauga limo service?
To book a Mississauga limo service, simply contact a reputable limousine company in the area. You can either call them directly or visit their website to make a reservation online. Provide them with details such as your desired date and time of pickup, destination(s), number of passengers, and any specific requirements or preferences you may have.
Are there different types of limousines available?
Yes, there are various types of limousines available for hire in Mississauga. The options range from elegant sedans to spacious SUVs and even stretch limos for larger groups. Consider your specific needs and preferences when choosing the type of vehicle that suits you best.
Can I customize my itinerary?
Absolutely! Most limo services in Mississauga offer the flexibility to customize your itinerary according to your preferences. Whether you want to visit specific attractions, explore different neighborhoods, or make multiple stops along the way, discuss your requirements with the limo service provider and they will work with you to create a personalized itinerary.
How much does a Mississauga limo service cost?
The cost of a Mississauga limo service can vary depending on factors such as the type of vehicle, duration of service, distance traveled, and any additional services or amenities requested. It's best to contact different limousine companies and request quotes based on your specific needs to get an accurate idea of the cost.
Is it necessary to tip the chauffeur?
While tipping is not mandatory, it is customary to show appreciation for excellent service by tipping your chauffeur. The amount is usually around 15-20% of the total fare and can be given directly to the driver at the end of your journey.