Looking for a hassle-free and luxurious transportation option to and from Pearson Airport? With TopLimo, you can elevate your travel experience to new heights. In this ultimate guide, we will share the top tips for booking limousine Pearson Airport Service, ensuring a seamless journey from start to finish. Discover why pre-booking a limousine is the best choice for airport transportation and how TopLimo's exceptional services can enhance your ride. So, if you're ready to embark on a comfortable and stylish journey, buckle up as we dive into the world of effortless limousine bookings with TopLimo.
Benefits of Pre-Booking a Limousine for Toronto Pearson Airport
If you're planning a trip to Toronto and landing at Pearson Airport, pre-booking a limousine service with TopLimo can offer you numerous benefits. Let's take a look at why it's worth considering:
Avoid the stress of finding transportation upon arrival
Arriving at an unfamiliar airport can be stressful, especially if you're unsure about how to get to your destination. By pre-booking a reliable limousine service, you can eliminate the hassle of searching for transportation upon arrival. Your chauffeur will be waiting for you at the airport, ready to whisk you away.
Enjoy peace of mind regardless of flight delays or early arrivals
Flight delays and early arrivals can throw off your travel plans. But when you pre-book a limousine with TopLimo, you don't have to worry about missing your ride. Their professional drivers keep track of flight schedules and adjust accordingly, ensuring that they are there to pick you up even if your flight is delayed or arrives ahead of schedule.
Experience convenience and comfort throughout your journey
Traveling in a spacious and well-maintained limousine adds an extra level of convenience and comfort to your journey. Whether it's from the airport to your hotel or vice versa, you can sit back, relax, and enjoy the luxurious amenities provided by TopLimo.
Benefit from professional drivers who know the area well
TopLimo's chauffeurs are not only skilled drivers but also familiar with the Toronto area. They possess extensive knowledge about traffic patterns, alternate routes, and popular destinations in the city. This expertise ensures that your trip is smooth and efficient.
By pre-booking a limousine service to Toronto Pearson Airport, you can avoid transportation stress, enjoy peace of mind regardless of delays or early arrivals, experience convenience and comfort during your journey, and benefit from the expertise of professional drivers. So, why wait? Make your travel experience a memorable one with TopLimo!
Easy Reservation Process: How to Book a Limousine Service at Pearson Airport with TopLimo
If you're looking for a hassle-free way to book a limousine Pearson Airport, look no further than TopLimo. With their user-friendly online platform, reserving your ride is as easy as 1-2-3. Let's walk through the simple steps to ensure a smooth booking experience:
Choose from an Array of Available Vehicles
When making your reservation with TopLimo, you'll have the luxury of selecting from a wide range of vehicles tailored to suit your preferences and party size. Whether you're traveling alone or with a group, they have the perfect limousine to accommodate your needs. From sleek sedans to spacious SUVs and elegant stretch limos, the choice is yours.
Provide Essential Details for Seamless Booking
To complete your reservation process smoothly, it's important to provide some essential details. TopLimo will require information such as your flight details (arrival or departure), pick-up and drop-off locations, as well as the desired date and time of your ride. By providing accurate information, you ensure that everything is arranged perfectly for your arrival or departure.
Instant Confirmation for Peace of Mind
After submitting all the necessary details, you can sit back and relax knowing that TopLimo will take care of everything else. Once you've completed the booking process, you'll receive instant confirmation via email or text message. This confirmation will include all the relevant information about your reservation, such as the vehicle type, pick-up instructions, and contact details.
Booking a limousine service at Pearson Airport has never been easier thanks to TopLimo's user-friendly platform. Follow these simple steps and enjoy a seamless experience from start to finish.
Tailoring Your Experience: Choosing the Perfect Car for Pearson Airport Transportation
You have the freedom to tailor your experience and choose the perfect car that suits your needs. With an extensive fleet of luxury vehicles, TopLimo offers a wide range of options to ensure a comfortable and stylish journey.
Select from an extensive fleet of luxury vehicles offered by TopLimo
TopLimo understands that every customer is unique, which is why they provide a diverse selection of vehicles to cater to different preferences. Whether you're traveling alone or with a group, you can choose from sedans, SUVs, stretch limos, or even party buses. This variety allows you to find the ideal vehicle that matches your style and requirements.
Customize your travel experience with additional amenities
To enhance your journey further, TopLimo offers additional amenities that you can opt for. Need to stay connected during your ride? Choose a car equipped with Wi-Fi. Want some refreshments along the way? Request for drinks and snacks to be provided in the vehicle. Looking for entertainment options? Select a car with an entertainment system for added enjoyment throughout your trip.
Enjoy flexibility in accommodating your party size and luggage requirements
One of the advantages of choosing TopLimo is the flexibility they offer in terms of accommodating different party sizes and luggage requirements. Whether you're traveling alone or with a large group, their fleet has options that can comfortably accommodate everyone. You won't have to worry about squeezing into tight spaces or leaving any luggage behind.
Trust TopLimo's expert team for assistance in selecting the ideal car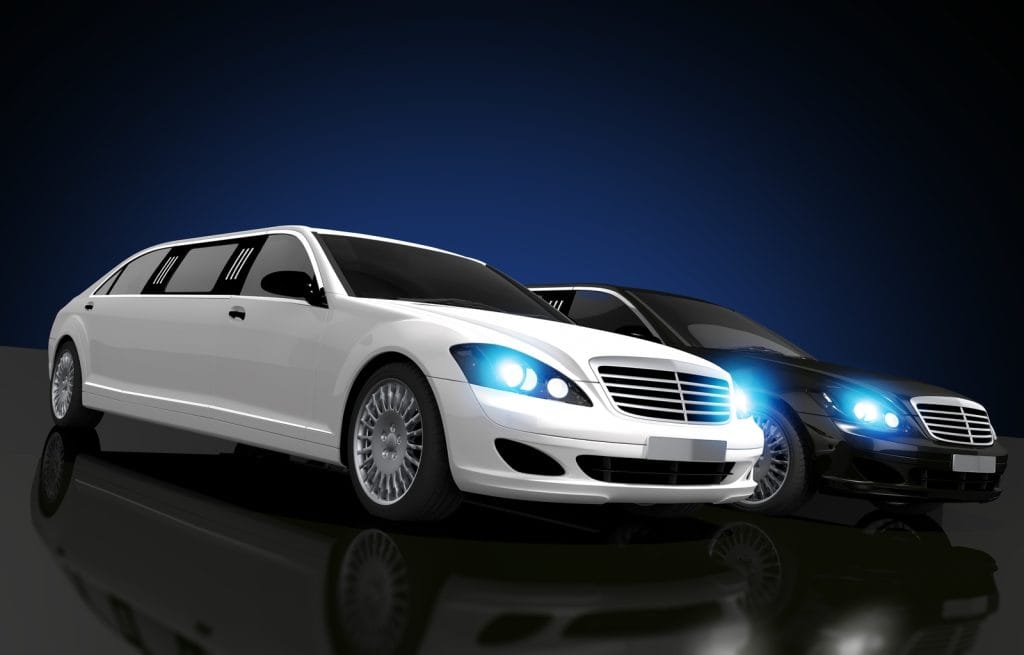 With so many choices available, it might be overwhelming to decide which car is best suited for you. That's where TopLimo's expert team comes in. Their professional drivers are knowledgeable about their fleet and can help guide you in selecting the perfect vehicle that matches your style and preferences. You can trust their expertise to ensure a memorable and enjoyable journey.
Exploring the Types of Limousines Available at Pearson Airport
If you're looking to add a touch of luxury and sophistication to your travel experience, booking a limousine Pearson Airport is the way to go. With a wide variety of options available, you can find the perfect limousine that suits your style and needs. Let's explore the different types of limousines you can choose from:
Classic Sedans:
These sleek and stylish vehicles offer a classic and timeless look.

Perfect for individuals or small groups looking for a comfortable and elegant ride.

Features may include plush leather seating, climate control, and advanced entertainment systems.
Stretch Limos:
These extravagant vehicles are synonymous with luxury and opulence.

Ideal for larger groups or those who want to make a grand entrance.

Often equipped with amenities like minibars, mood lighting, and high-quality sound systems.
SUV Limos:
A popular choice for those seeking both style and space.

Offers ample legroom and spacious interiors without compromising on elegance.

Can accommodate larger groups comfortably while still providing a luxurious experience.
Specialty Limos:
For those wanting something unique or themed, specialty limousines are available.

Examples include vintage cars, party buses, or even stretch Hummers.

These options allow you to tailor your experience according to your preferences.
When booking a limousine service at Pearson Airport with TopLimo, you'll have access to an impressive fleet of vehicles. Choose from renowned brands like Mercedes-Benz, Cadillac, or Lincoln for an elevated travel experience. Each vehicle in their fleet is meticulously maintained to ensure safety and comfort during your journey.
Whether you're traveling solo or with a group, there's a limousine option that will suit your needs. So why settle for ordinary when you can arrive in style? Experience the ultimate in luxury transportation by booking one of these exquisite limousines for your next trip to Pearson Airport.
Why Choose Pearson Airport Limousine for Your Transportation Needs
Benefit from TopLimo's Extensive Experience
You want a company with a proven track record. That's where TopLimo comes in. With their extensive experience in providing reliable transportation services to and from Pearson Airport, you can trust that they know what they're doing.
Pro: Benefit from years of expertise in the industry.

Pro: Enjoy a smooth and hassle-free experience.
Exceptional Customer Service with Highly Trained Chauffeurs
At TopLimo, customer satisfaction is their top priority. Their chauffeurs are highly trained professionals who prioritize safety, punctuality, and professionalism. You can expect nothing less than exceptional customer service when you choose TopLimo for your transportation needs.
Pro: Feel safe and secure with experienced chauffeurs behind the wheel.

Pro: Enjoy a comfortable ride with friendly and professional drivers.
Pristine Fleet of Vehicles
TopLimo takes pride in maintaining a pristine fleet of vehicles for their customers. Each vehicle undergoes regular inspections to ensure optimal performance and reliability. When you book a limousine service with TopLimo, you can rest assured that you'll be riding in style and comfort.
Pro: Travel in luxury with well-maintained vehicles.

Pro: Arrive at your destination in style.
Trusted Provider Backed by Positive Reviews
Choosing the right limousine service provider can be daunting, but with TopLimo, you can trust their reputation as a trusted provider of premium limousine services at Pearson Airport. They have garnered positive reviews from satisfied customers who have experienced their top-notch service firsthand.
Pro: Book with confidence knowing that others have had positive experiences.

Pro: Trust the opinions of others who have been happy with their service.
Enhance Your Travel Experience with TopLimo's Pearson Airport Limousine Services
You've discovered the ultimate guide to booking limousine services at Pearson Airport with TopLimo. By pre-booking our luxurious limousines, you're not just reserving a ride but ensuring an unforgettable travel experience. Picture this: as you step out of the airport, a professional chauffeur greets you with a warm smile and opens the door to your stylish limo. Inside, plush leather seats embrace you while soft music plays in the background. The smooth ride to your destination feels like gliding on a cloud, leaving all worries behind. With TopLimo, your journey becomes an adventure of comfort and elegance.
Now that you know how TopLimo can transform your travel experience, it's time to take action! Don't settle for ordinary transportation options when you can indulge in luxury and convenience. Book our Toronto Pearson Airport limousine services today and elevate your trip to new heights. Whether you're traveling for business or pleasure, we guarantee that our top-notch service will exceed your expectations every step of the way.
FAQs
Can I book a limousine service from Pearson Airport for someone else?
Absolutely! If you want to arrange a luxurious surprise for someone arriving at Pearson Airport, simply provide us with their flight details during the reservation process. Our professional chauffeurs will be there to greet them and ensure they have an exceptional experience from start to finish.
What happens if my flight is delayed?
We understand that flight delays are beyond your control. That's why we closely monitor flight schedules and adjust accordingly. Rest assured that even if your flight is delayed, our chauffeurs will be there waiting for you when you arrive at Pearson Airport.
Are there any additional charges or hidden fees?
No hidden fees here! The price quoted during the reservation process is all-inclusive, covering taxes, tolls, and gratuities. You can have peace of mind knowing that the amount you see is the final price you'll pay for our exceptional limousine services.
Can I make changes to my reservation?
Of course! We understand that plans can change. If you need to modify your reservation, simply contact our customer service team, and they will be more than happy to assist you. We strive to accommodate your needs and ensure a seamless experience with TopLimo.
How far in advance should I book my limousine service?
To secure your preferred vehicle and time slot, we recommend booking your limousine service as early as possible. Popular dates and times tend to fill up quickly, so it's best to reserve in advance. However, we also offer last-minute bookings based on availability, so feel free to reach out even if your travel plans are imminent.