Ever felt the itch to see Canada's top cities but dread the thought of navigating through unfamiliar streets? Or perhaps you've imagined rolling up to your next destination with a bit more style than your average car?
Our Burlington Limo Service is like your buddy who has that awesome car and knows all the best routes. We are not just about flashy cars and shiny interiors – though let's be honest, that's a cool part of the experience.
If you've been seeking a blend of efficiency, luxury, and peace of mind during your travels, it's time to consider the Burlington Limo Service. After all, you deserve nothing but the best.
Why Choose Burlington Limousine Service?
After getting a taste of what Burlington Limo Service offers, you might be pondering: Why should I opt for a limo when there are tons of other travel options? Well, let's break it down.
No Other Option Can Provide The Comfort & Luxury Except Limousine Service
Let's start with the obvious – the insides of a limo aren't your average car interiors. They have spacious leather seats that you can sink into, mood lighting that you can adjust based on your vibe, and amenities like mini-bars, state-of-the-art sound systems, and climate control.
It's less of a car ride and more of a mini-vacation. When you step into a limousine, it gives you a moment of serenity amid the urban hustle.
Our Burlington Limousine Service Promotes Safety & Professionalism
Beyond the luxury, there's an aspect of limo services that often goes unnoticed: top-tier safety. Our Burlington Limo Service provides the best chauffeur service. Trained extensively, they know the streets like the back of their hand and prioritize your safety above all. Plus, the vehicles undergo regular checks and meet high safety standards.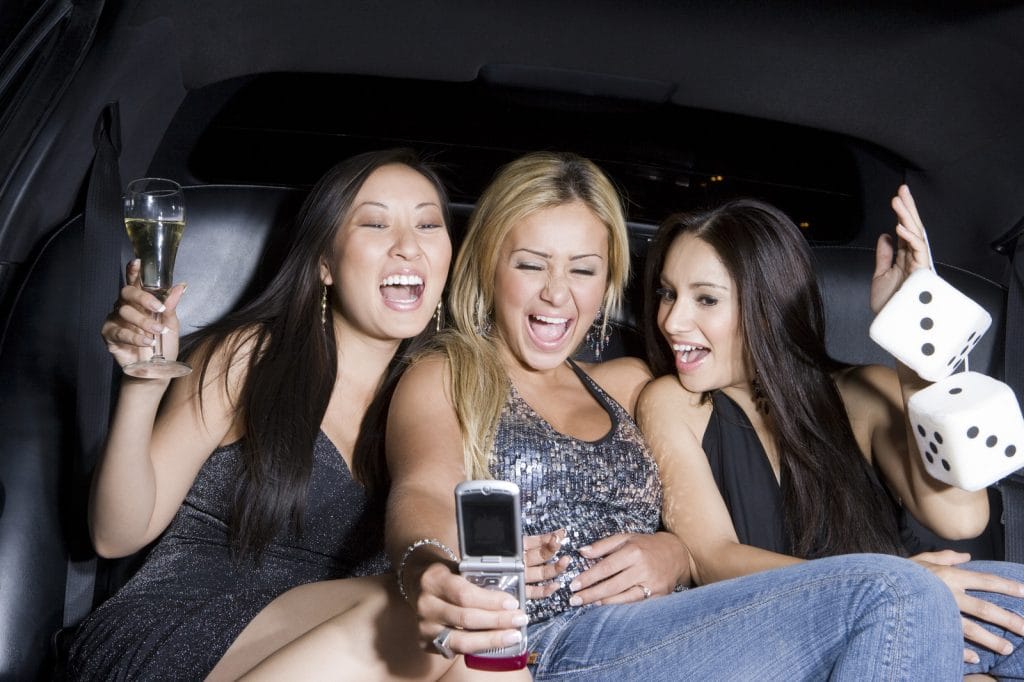 So, while you're enjoying that mini-bar, rest easy knowing you're in safe, professional hands.
Limo Service in Burlington is Cost-Effective
Now, we know what you're thinking: "Luxury has a price." But let's unpack that. Consider the costs of renting a car – fuel, parking fees, the stress of navigating unfamiliar places, not to mention potential overtime charges. Add the possibility of getting a ticket, and suddenly, a limo service doesn't sound too lavish. With a fixed rate, you know exactly what you're paying for – luxury, comfort, and peace of mind.
Making a Statement
Lastly, arriving in a limo is about the journey and the impression you leave behind. Whether you're heading to a business meeting, a date, or a party, a limo sets the tone. It says you value quality, you think out of the box, and you know how to make an entrance. Every trip becomes a story, a memory etched in style.
Canada's Top Cities to Visit with Burlington Limousine Service
Where better to start than the city that shares its name with our favorite luxury ride service?
1. Burlington – Explore Burlington Limo Service
Nestled by the western shores of Lake Ontario, Burlington effortlessly mixes urban flair with natural beauty.
Kick off your journey with a relaxing drive through the Royal Botanical Gardens. Let the colors and scents wash over you as you recline in the comfort of the limo. Following that, ask your driver to cruise along the Waterfront Trail. The view of Lake Ontario from here, especially during sunset, is something you won't want to miss.
The downtown area is a buzz of activity. Boutique shops, artisan cafes, and some impressive murals create a unique blend of culture and commerce.
Burlington is known for its lively spirit. If you time your visit right, the Sound of Music Festival or the Burlington Performing Arts Centre can be a treat. And arriving in style with Burlington Limo? That's just the cherry on top.
End your day with a trip to Spencer Smith Park. It's a peaceful spot that offers a clear view of the iconic Brant Street Pier. As you head back, let the city lights dance around you, creating a mood that only a city like Burlington can offer.
2. Toronto, Ontario – Airport Limo Rentals
The first stop is the CN Tower. And the view from the top? Simply breathtaking. Enjoy the sight of the tower itself from the plush interiors of your Toronto Pearson International Airport transportation service in Burlington as you circle the base before making your ascent.
Next, the Distillery District awaits. Cobblestone streets meet chic boutiques and art galleries in this historic part of the city.  Toronto's multicultural tapestry means one thing for sure: delectable cuisines. From the sizzling pans of Chinatown to the aromatic curries of Little India, there's a world to taste.
While the limo won't ferry you across the water, it can certainly drop you at the Toronto Islands ferry point in style. Once back on the mainland, a relaxing drive through High Park, with its cherry blossoms and serene ponds, provides a beautiful contrast to the city's hustle and bustle.
As the sun sets, Toronto truly comes alive. Whether it's catching a show at the Royal Alexandra Theatre or dancing the night away at one of the city's elite clubs, your classy chariot awaits to whisk you away when the night ends.
3. Niagara Falls
While technically not a city, the Niagara region is a destination so iconic, it would be inappropriate to miss out when you're in the neighborhood.
The moment you approach the falls, you'll understand the hype. The sheer power and volume of water cascading down is a sight to behold. But before you reach the observation deck, consider a slow drive on the Niagara Parkway. With the river on one side and lush greenery on the other, it's a drive that sets the mood for the grandeur ahead, all from the plush comfort of your Niagara Falls limo.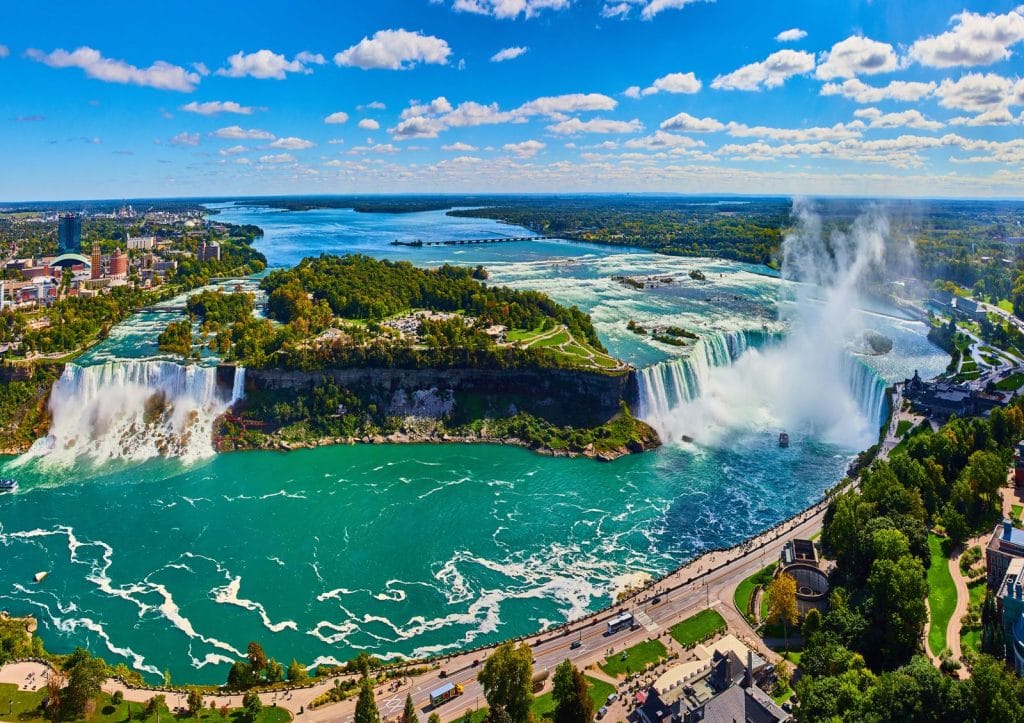 Beyond the falls, the Niagara region is celebrated for its vineyards. A trip to Niagara-on-the-Lake is an absolute must for wine enthusiasts. For a touch of history, the region is sprinkled with heritage sites. The old Fort Erie, for instance, is a portal to Canada's past.
The Clifton Hill area, with its neon lights, offers a range of entertainment options – from wax museums and haunted houses to mini-golf courses. And while it's a stark contrast to the natural wonder of the falls, it's a fun way to spend an evening.
For those looking for a romantic escapade, nothing beats the view of the falls illuminated at night. A spectrum of colors dancing on the water, with the soft hum of the falls in the background, is pure magic. And with our limo service Burlington waiting for you, the evening feels even more special.
4. London
London offers a rich blend of arts, culture, and history. Let's start our journey with the Grand Theatre. Over a century old, it hosts some of the finest Canadian plays and performances. Often called the "Forest City", London boasts numerous parks and green spaces. Victoria Park, situated downtown, serves as a focal point for many city events.
Whether it's the summer festivals or the winter lights, a drive around this park in our London limo service guarantees a view of the city's heart beating in all its seasonal glory.
Home to the University of Western Ontario, London buzzes with youthful energy. The university's gothic architecture serves as a backdrop for academic pursuits and innovative ideas.
5. Buffalo
Steering away slightly from our Canadian trail, we're hopping over the border to touch upon a city that's closely intertwined with the Niagara Region: Buffalo, New York. With a rich history, sports fervor, and architectural beauty, Buffalo promises a uniquely American flavor with a sprinkle of Canadian influence. Hire Buffalo Airport Limousine.
Buffalo boasts an impressive collection of architectural gems. The Darwin D. Martin House, designed by the legendary Frank Lloyd Wright, stands a testament to innovative design and artistic vision.
Canalside, once the western terminus of the Erie Canal, is now a buzzing hotspot filled with eateries, concert venues, and seasonal activities.  It would be criminal to visit Buffalo and not indulge in its signature spicy chicken wings. Dive into the city's culinary scene, where local taverns offer these delightful bites alongside refreshing brews.
The Albright-Knox Art Gallery houses an enviable collection of modern and contemporary art, making it a must-visit for art aficionados. Post this cultural immersion, your limousine can whisk you away to the Elmwood Village, known for its vibrant arts scene, boutique stores, and lively atmosphere.
6. Markham
Markham, at first glance, showcases the gleaming edifices of tech giants and startups. Yet, just around the corner, the past is lovingly preserved. Take a drive in your Markham limo down Main Street Unionville or Main Street Markham, where historic buildings whisper tales of yesteryears, juxtaposed against the modern skyline.
Markham's diverse population has made it a hotspot for global cuisines. From delectable dim sums to spicy curries, there's a world of flavors waiting on every corner. Flato Markham Theatre is the city's crown jewel, hosting an array of performances ranging from musicals to dance recitals.
From the vast corridors of Markville Mall to the niche boutiques sprinkled across the city, shopping in Markham is an experience in itself. Fill up your shopping bags, stow them safely in your limo, and move on to the next retail adventure without a hitch.
Wedding Limo Service & Party Bus Limo Rental in Toronto, Ontario
Your big day deserves every bit of sparkle and grandeur. A limo bus not only ensures that the bride and groom make a grand entrance and exit but also provides a comfortable haven for those special moments just after tying the knot. Additionally, wedding limousine service is a spacious option to transport the bridal party or close family together.
Burlington to Toronto Airport Limo – Airport Transportation
Pearson Airport transfer services are essential for travelers looking for a hassle-free, efficient, and comfortable mode of transport upon their arrival or ahead of their departure.
Every journey marks the beginning or end of an experience, and how you embark on it can set the tone for everything that follows. When it comes to airport travel, especially from a charming city like Burlington to the bustling Toronto Pearson International Airport (or even the Billy Bishop Airport), there's a mingling sense of excitement, anticipation, and sometimes, just a tad bit of stress. But what if you could kick-start your journey toward Greater Toronto Area (GTA) on an effortlessly luxurious note?
1. Why Choose Burlington to Toronto Airport Limo Service?
Stress-free Start:
Bid adieu to the panic of missing flights due to unexpected traffic jams. Your Toronto limo driver, well-acquainted with the fastest routes and traffic conditions, ensures timely arrivals without the rush.
Luxury at its Finest:
Commence your travel enveloped in the plush interiors of a limo, enjoying the best limo service amenities like soft leather seats, mood lighting, and perhaps, a glass of chilled bubbly.
Space and Comfort:
With ample room for luggage and a spacious cabin on our airport taxi service, you can stretch out, relax, or even catch a quick nap before your flight.
2. Business Travel? Make an Impression
For corporate travelers, an airport limousine service from Burlington to Toronto's airports or Oakville, Hamilton airport isn't just about convenience. It's also about reflecting professionalism. Arriving in a luxury limo for a business trip or meeting in a reliable airport limousine sends a clear message about your dedication to quality and professionalism.
3. A Service Tailored to You
Flight delayed? Have your travel plans changed? No worries. Our Canada limo services are designed to be flexible to accommodate changes and ensure your experience remains seamless and hassle-free, in and around Burlington.
Hire Burlington Car Service from Top Limo – A Limousine Company Serving Burlington
Whether you're a resident of Burlington, a business traveler, or a vacationer starting your journey, moving between Burlington and Toronto's airports can be transformed from a mundane travel chore into a luxurious and memorable experience. Hire a limousine in Burlington from Top Limo to ensure that you arrive on time.
Contact us now to hire spacious limos and luxury sedans or get a quote. Our exceptional customer service is always ready to provide professional limo rental service in Burlington Ontario.