Traveling to and from the airport can be a hassle, especially for frequent flyers. But there's a solution that savvy travelers in Brampton have discovered: Airport Limo Brampton. This professional and reliable service offers a stress-free travel experience that is preferred by many frequent flyers in the area. With Airport Limo Brampton, you can say goodbye to the headaches of parking, navigating traffic, or relying on public transportation. Instead, you'll enjoy a time-saving option that enhances both convenience and comfort.
Convenient and Reliable Transportation
Prompt Pick-up and Drop-off Services
Airport limo services in Brampton are the go-to choice for frequent flyers due to their convenient and reliable transportation options. One of the main reasons why Brampton's frequent flyers prefer airport limo service is because of the prompt pick-up and drop-off services offered. Whether you're departing from your home, office, or any other desired location, airport limos will ensure that you reach the airport on time for your flight. No more worrying about finding a taxi or waiting for public transportation!
24/7 Availability
Another advantage of airport limo service in Brampton is its 24/7 availability. Regardless of what time your flight departs or arrives, you can count on an airport limo to be there to accommodate your schedule. This round-the-clock availability ensures that you never have to stress about finding transportation during odd hours. It's a relief for those late-night or early-morning flights when other transportation options might be limited.
Efficient Navigation through Traffic
Navigating through traffic can be a nightmare, especially in a bustling city like Brampton. However, with airport limo service, you don't have to worry about getting stuck in traffic and missing your flight. The professional chauffeurs are experienced in efficiently maneuvering through busy roads and using alternate routes if necessary. They prioritize getting you to the airport on time so that you can catch your flight without any hassle.
Eliminates Parking Hassles
Parking at airports can be expensive and stressful, especially if you're traveling frequently. With airport limo service, there's no need to worry about finding parking or paying exorbitant fees. The chauffeur will drop you off right at the terminal entrance, saving you time and effort. Upon your return, they'll be waiting for you outside baggage claim to take you back home comfortably.
Comfort and Luxury of Airport Limo Travel
Brampton's frequent flyers prefer airport limo Brampton – TopLimo. The comfort and luxury offered by airport limousine services make them the go-to choice for a relaxing journey.
Spacious Interiors with Plush Seating
Airport limos provide spacious interiors with plush seating, ensuring passengers have ample room to stretch out and relax during their trip. Whether you're traveling alone or with a group, the generous space allows for a comfortable experience throughout the ride.
Climate-Controlled Environment Tailored to Individual Preferences
One of the key advantages of airport limo services is the climate-controlled environment they offer. Passengers can customize the temperature according to their preferences, ensuring a pleasant and enjoyable journey regardless of the weather outside.
High-End Amenities Onboard
Airport limos are equipped with high-end amenities that elevate the travel experience. From Wi-Fi connectivity to entertainment systems, passengers can stay connected and entertained throughout their ride. Refreshments are often provided onboard, allowing travelers to indulge in snacks and beverages while en route.
Well-maintained fleet for a Smooth Ride
Airport limo service providers take pride in maintaining their fleet to ensure a smooth ride for passengers. The vehicles undergo regular inspections and maintenance checks, guaranteeing reliability on every trip. With well-maintained limousines, travelers can enjoy a comfortable journey without any interruptions or inconveniences.
Cost-Effectiveness and Competitive Pricing
Cost-effectiveness is a top priority for Brampton's frequent flyers. They want a reliable and luxurious experience without breaking the bank. That's where Airport Limo Brampton shines with its competitive pricing and transparent fees.
Transparent Pricing with No Hidden Fees or Surcharges
Airport Limo Brampton takes pride in offering transparent pricing to its customers. There are no hidden fees or surprise surcharges that can catch you off guard. You'll know exactly what you're paying for upfront, ensuring peace of mind and avoiding any unpleasant surprises when it's time to settle the bill.
Affordable Rates Compared to Other Private Transportation Options
One of the reasons why Brampton's frequent flyers prefer Airport Limo Brampton is its affordability compared to other private transportation options. While taxis and rideshares can quickly add up, an airport limo service offers competitive rates that won't break the bank. You get the luxury and comfort you desire at a price that fits your budget.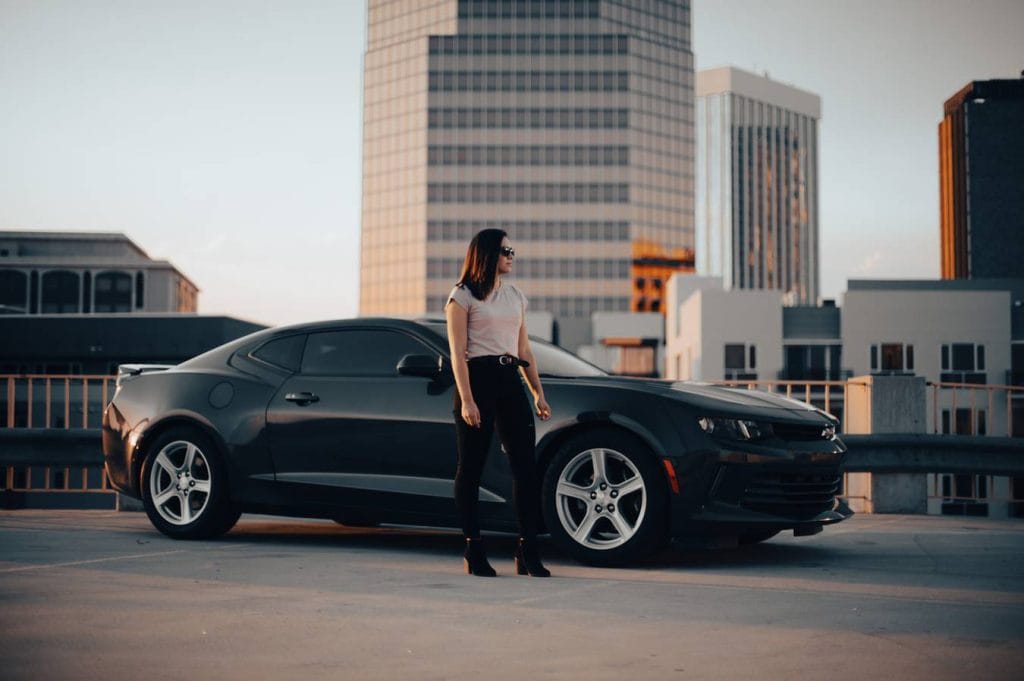 Value-Added Services Included in the Package Without Additional Costs
Airport Limo Brampton understands that its customers deserve more than just a ride from point A to point B. That's why they offer value-added services as part of their package without any additional costs. From complimentary Wi-Fi and refreshments to professional chauffeurs who assist with luggage handling, these extras enhance the overall travel experience without putting a dent in your wallet.
Discounts Available for Frequent Flyers or Corporate Accounts
To reward their loyal customers, Airport Limo Brampton provides discounts for frequent flyers or corporate accounts. This means that if you frequently travel through Brampton's airports or represent a company requiring regular transportation services, you can enjoy even more cost savings on your airport limo journeys.
Safety and Security as a Top Priority
Safety is always a top concern. That's why Brampton's frequent flyers prefer Airport Limo Brampton – TopLimo for their transportation needs. Here are the reasons why safety and security are given utmost importance by this reliable limo service:
Professionally trained chauffeurs with extensive driving experience
TopLimo understands that having skilled and experienced chauffeurs is crucial for ensuring a safe journey. All their drivers undergo rigorous training programs to enhance their driving skills and knowledge of traffic rules. With their expertise, they navigate through the busy streets of Brampton and surrounding areas with ease, providing passengers with a smooth and secure ride.
Regular vehicle inspections ensure optimal safety standards
Toplimo takes vehicle maintenance seriously. They conduct regular inspections on their fleet of luxury vehicles to ensure they meet the highest safety standards. From checking the brakes to inspecting the tires, every aspect of the vehicle is thoroughly examined to guarantee passenger safety.
Secure online booking system protecting personal information
Booking an airport limo shouldn't be stressful, especially. To address this concern, TopLimo has implemented a secure online booking system that safeguards customer data. Passengers can confidently make reservations without worrying about their personal information falling into the wrong hands.
Emergency protocols in place to handle unexpected situations
Even with careful planning, unexpected situations can arise during travel. That's why TopLimo has established emergency protocols to handle any unforeseen events promptly and efficiently. Whether it's a medical emergency or a mechanical issue with the vehicle, passengers can trust that TopLimo has procedures in place to ensure their well-being and minimize any disruptions.
With safety and security as top priorities, Airport Limo Brampton – TopLimo goes above and beyond to provide its customers with peace of mind during their journeys.
Personalized Service and Attention to Detail
Brampton's frequent flyers prefer Airport Limo Brampton for more than just safety and security. The personalized service and attention to detail offered by this limo service make it a top choice for discerning travelers.
Customizable Travel Arrangements Based on Individual Preferences
Airport Limo Brampton understands that every traveler is unique, with different preferences and needs. That's why they offer customizable travel arrangements tailored to individual tastes. Whether you're traveling for a special occasion like a wedding or business event, or simply want to enhance your travel experience, Airport Limo Brampton can cater to your specific requirements.
Dedicated Customer Support Available Around the Clock
Airport Limo Brampton takes customer satisfaction seriously. They provide dedicated customer support that is available 24/7, ensuring assistance whenever you need it. Whether you have questions about booking, need to make changes to your reservation, or require any other assistance, their friendly and knowledgeable team is always ready to help.
Prompt Response Times Ensuring Efficient Communication
Efficient communication is crucial when planning your travel arrangements. Airport Limo Brampton values your time and understands the importance of prompt responses. They strive to provide quick turnaround times, ensuring that all inquiries are addressed promptly. This ensures smooth communication throughout the entire process, from booking your limo to reaching your destination hassle-free.
Tailored Solutions Catering to Specific Needs or Special Requests
At Airport Limo Brampton, they believe in going the extra mile for their customers. They offer tailored solutions that cater to specific needs or special requests. Whether you want a grand entrance at an event or need transportation services within the city for sightseeing purposes, Airport Limo Brampton can accommodate your unique requirements.
Making a Lasting Impression with Airport Limo Brampton
Airport Limo Brampton is the way to go. With its convenient and reliable transportation services, you can rest assured that you'll arrive at your destination on time and in style. No more worrying about missing flights or dealing with the stress of navigating through traffic. Our professional chauffeurs will take care of everything, allowing you to sit back, relax, and enjoy the journey.
Not only does Airport Limo Brampton offer convenience, but it also provides the comfort and luxury that frequent flyers desire. Imagine stepping into a sleek limousine, where plush leather seats await you. The smooth ride and spacious interior create an atmosphere of relaxation and sophistication. It's like having your own private oasis amidst the chaos of travel.
So why settle for less? Choose Airport Limo Brampton for your transportation needs and experience the difference firsthand. Book your ride today and let us take care of all the details while you focus on what really matters – creating lasting memories.
FAQs
How do I book an airport limo in Brampton?
Booking an airport limo in Brampton is quick and easy. Simply visit our website or give us a call to make a reservation. Provide us with your travel details, including date, time, pick-up location, and destination. Our friendly customer service team will guide you through the process and ensure that all your requirements are met.
Are there any additional charges for airport transfers?
No, there are no hidden charges for airport transfers when you book with Airport Limo Brampton. The price we quote includes all taxes, fees, and gratuities associated with your journey. You can trust us to provide transparent pricing without any surprises.
Can I request specific amenities in my airport limo?
Yes! At Airport Limo Brampton, we understand that every traveler has unique preferences. You can request specific amenities such as Wi-Fi, refreshments, or even a preferred music playlist. Just let us know your requirements during the booking process, and we will do our best to accommodate them.
Are your chauffeurs professional and experienced?
Absolutely! Our chauffeurs are highly trained professionals with years of experience in the industry. They undergo rigorous background checks and adhere to strict safety standards. Rest assured that you'll be in capable hands when you travel with Airport Limo Brampton.
Can I make changes to my reservation?
Yes, you can make changes to your reservation up to a certain point before your scheduled pick-up time. Simply contact our customer service team, and they will assist you in modifying your booking according to your needs. We strive to provide flexibility and convenience for our customers' peace of mind.