As an elite traveler in Toronto, finding the perfect mode of transportation is essential. That's why many high-profile individuals opt for the exquisite airport limo Toronto services provided by Top Limo.
Picture this: you step off the plane, tired from a long journey, and are greeted by a luxurious limousine waiting just for you. The chauffeur opens the door, and you sink into plush leather seats, feeling instantly at ease. With unparalleled comfort and convenience, our Airport Limo Toronto caters specifically to the needs of elite travelers like yourself. Whether it's a business trip or a leisurely getaway, their top-notch services ensure that your travel experience is nothing short of exceptional.
Convenience and Comfort of Airport Limo Toronto Services
Hassle-free travel with door-to-door pick-up and drop-off service
Traveling can be a real hassle, especially. But that's where airport limo services come in to save the day! With their convenient door-to-door pick-up and drop-off service, you can say goodbye to the stress of finding parking or waiting for a taxi. Just sit back, relax, and let the chauffeur take care of everything.
No need to worry about parking or navigating through traffic.

Chauffeurs are experienced professionals who know the best routes.

Enjoy a smooth journey from your doorstep straight to the airport terminal.
Spacious interiors equipped with luxurious amenities for a comfortable journey
When you choose our Airport Limo Toronto, comfort is key. These stretch limousines are designed with your relaxation in mind. Step inside, and you'll find spacious interiors that allow you to stretch out and unwind after a long flight. Plus, they're equipped with luxurious amenities like plush leather seats, climate control systems, and entertainment options.
Plenty of legroom and space for your luggage.

Stay entertained with TV screens or audio systems.

Control the temperature according to your preference.
Efficient navigation through traffic, ensuring timely arrivals and departures
One of the biggest advantages of opting for an airport limo service is their ability to navigate through traffic efficiently. With experienced chauffeurs behind the wheel, they know all the shortcuts and alternate routes to ensure you arrive at your destination on time. No more worrying about missing flights or being late for important meetings!
Chauffeurs have extensive knowledge of local traffic patterns.

GPS technology helps them stay updated on road conditions.

Punctuality is prioritized so that you can reach your destination without any delays.
Luxurious Experience of Traveling in a Toronto Airport Limo
Opulent Fleet: Top-of-the-Line Vehicles
The elite choose airport limo services in Toronto for a truly luxurious experience. One of the main reasons is the opulent fleet comprising top-of-the-line vehicles from renowned brands. These premier limousines are meticulously maintained and offer a level of sophistication and elegance that is unparalleled. From sleek sedans to spacious SUVs, there is a vehicle to suit every traveler's preference.
Plush Seating and Advanced Amenities
Step inside a Toronto airport limo, and you'll be greeted by plush leather seating that exudes comfort and luxury. The climate control system ensures that you can set the temperature to your liking, creating an environment of utmost relaxation throughout your journey. These limousines are equipped with advanced entertainment systems, allowing you to enjoy your favorite music or movies during the ride.
Impeccable Attention to Detail
What sets airport limo services in Toronto apart is their impeccable attention to detail. Every aspect of the limousine is carefully curated to provide a lavish and memorable experience. From ambient lighting that creates an inviting atmosphere to exquisite finishes that reflect sophistication, no detail is overlooked.
Exemplary Service Standards
Not only do these services offer luxurious transportation, but they also prioritize exceptional service standards. The chauffeurs are professional, courteous, and well-trained in providing a royal ride for their passengers. They ensure that every aspect of your journey exceeds expectations, from assisting with luggage handling to offering personalized recommendations for local attractions.
Positive Reviews on TripAdvisor
The popularity of airport limousine services in Toronto among the elite can be seen through positive reviews on platforms like TripAdvisor. Many travelers have shared their experiences and praised the luxury, comfort, and professionalism provided by these services. Such testimonials serve as social proof and further solidify the reputation of these services among discerning travelers.
Professionalism and Reliability of Toronto Airport Limo Services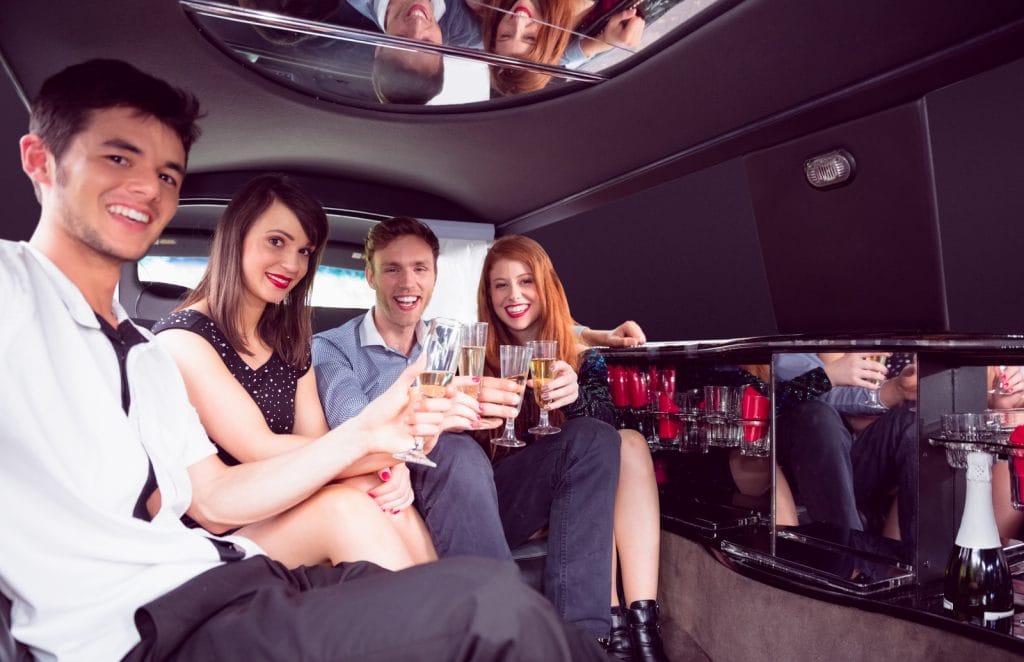 Highly trained chauffeurs with extensive knowledge of the city's routes
Toronto airport limo services are a top choice for elite travelers due to the professionalism and reliability they offer. One key factor is the presence of highly trained chauffeurs who possess extensive knowledge of the city's routes. These chauffeurs are well-versed in navigating through traffic and ensuring a smooth and efficient journey for their passengers.
Punctuality maintained through real-time flight tracking for seamless transfers
Another reason why elite travelers prefer Toronto airport limousine services is the commitment to punctuality. These services utilize real-time flight tracking technology to monitor arrival and departure times, ensuring that chauffeurs are always informed about any delays or changes in schedule. This allows them to adjust their routes accordingly, minimizing any potential disruptions and ensuring seamless transfers for their clients.
Commitment to providing exceptional customer service throughout the entire journey
In addition to professionalism and punctuality, Airport Limousine Toronto services prioritize delivering exceptional customer service throughout the entire journey. From the moment passengers step into the luxurious vehicles until they reach their destination, every aspect is carefully curated to provide a memorable experience. Chauffeurs are trained to be courteous, accommodating, and attentive to passengers' needs, making them feel valued and comfortable throughout their travel.
Choosing the Right Chauffeur Service for Toronto Airport Transfers
Vast Selection of Reputable Chauffeur Services Tailored to Individual Preferences
Elite travelers in Toronto prefer airport limo services for their luxurious and convenient transportation needs. These services offer a vast selection of reputable chauffeur services that can be tailored to individual preferences. Whether you're traveling alone or with a group, there are options available to suit your specific requirements.
Pros:

Wide range of vehicle options, from sleek sedans to spacious SUVs

Professional and experienced chauffeurs who prioritize safety and comfort

Reliable service with punctual arrivals and departures

Cons:

Higher cost compared to traditional taxi services

Limited availability during peak travel times
Transparent Pricing Structures Without Hidden Fees or Surcharges
One of the key advantages of choosing airport limo services is their transparent pricing structures. Unlike traditional taxis or ride-sharing apps, these chauffeur services provide upfront pricing without any hidden fees or surcharges. This transparency allows passengers to know the exact cost of their journey before they even step foot in the vehicle.
Pros:

No surprises when it comes to pricing

Peace of mind knowing there won't be any unexpected charges

Cons:

Prices may be higher than other transportation options

Additional charges may apply for extra amenities or special requests
Customizable Options Such as Vehicle Selection, Additional Amenities, and Special Requests
Airport limo services offer customizable options that allow passengers to tailor their experience according to their preferences. From selecting the type of vehicle that suits your style and group size, to requesting additional amenities such as Wi-Fi or refreshments, these services go above and beyond to ensure a comfortable and personalized journey.
Benefits of hiring top-tier airport limo service
Peace of Mind and Professional Logistics
They choose airport limo services in Toronto for a multitude of reasons. One of the key benefits is the peace of mind that comes with knowing all logistical aspects are taken care of professionally. With a top-tier airport limo service like TopLimo, you can rest easy knowing that experienced chauffeurs will handle your transportation needs efficiently and reliably.
Enhanced Security Measures
Safety is paramount, especially for high-profile individuals. Elite travelers opt for airport limo services because they offer enhanced security measures to ensure passenger safety at all times. These services employ trained professionals who prioritize security protocols, providing a secure environment throughout the journey.
Smooth Transitions without Disruptions
Elite individuals often have busy schedules and need to seamlessly transition between flights or business meetings. Airport limo services in Toronto excel at providing smooth transitions without any disruptions. Their chauffeurs are well-versed in navigating traffic patterns and staying updated on flight schedules, ensuring timely arrivals and departures.
Convenience and Comfort
Traveling in style is a priority for the elite, and airport limo services deliver on this front. These luxurious vehicles offer unparalleled comfort with plush seating, ample legroom, and amenities like Wi-Fi connectivity and entertainment systems. Hiring an airport limo eliminates the hassle of finding parking spaces or waiting for taxis.
Time Management Efficiency
Time is money, especially for busy executives or celebrities on tight schedules. By opting for airport limo services, elite travelers can maximize their time management efficiency. The chauffeurs' expertise in navigating traffic allows passengers to focus on important tasks or simply relax during their journey.
The Appeal of Airport Limousine Toronto Services for Elite Travelers
In conclusion, choosing airport limo services in Toronto for your travels is a no-brainer if you're an elite traveler. Not only do these services offer convenience and comfort, but they also provide a luxurious experience that sets them apart from other transportation options. The professionalism and reliability of Toronto airport limo services ensure that you arrive at your destination on time and in style. By selecting the right chauffeur service for your airport transfers, you can enjoy the benefits of top-tier service that caters to your every need.
So why settle for anything less? You can elevate your journey to new heights. Imagine being whisked away in a sleek and sophisticated vehicle, with a professional chauffeur behind the wheel ensuring a smooth ride. It's like having your own personal concierge on wheels, ready to cater to your every whim.
Ready to experience the epitome of luxury travel? Book an airport limo Toronto service in Toronto today and indulge yourself in the finest transportation available. Contact us now for more information. Sit back, relax, and let the world pass by as you enjoy a stress-free journey from start to finish.
FAQs
Can I book an airport limo service in advance?
Yes, most airport limo services in Toronto allow you to book their services well in advance. This ensures that you have a dedicated vehicle and chauffeur waiting for you upon arrival at the airport.
Are all vehicles used by airport limo services high-end?
Yes, reputable airport limo services typically maintain a fleet of high-end vehicles that are meticulously maintained for utmost comfort and style.
How do I choose the right chauffeur service for my needs?
When selecting a chauffeur service for your airport transfers, consider factors such as reputation, customer reviews, fleet quality, and the professionalism of drivers. Choose a company with years of experience providing top-notch service.
Can airport limo services accommodate large groups?
Yes, many airport limo services offer vehicles that can accommodate larger groups. It's best to inquire about the specific vehicle capacity when making your reservation.
Are airport limo services available for non-airport transfers?
Absolutely! While airport transfers are a common service offered by these companies, they often provide transportation for other occasions such as weddings, corporate events, and city tours.