Transportation can often be a major source of stress. However, with Pearson Airport limo services, you can say goodbye to those worries and start your vacation on a high note. Our services offer hassle-free transportation to and from the airport, ensuring a seamless travel experience from beginning to end.
With professional and reliable chauffeurs at your service, you can sit back, relax, and enjoy the ride without any worries or delays. And let's not forget about the comfort and luxury that these vehicles provide. From spacious interiors to plush seating, Pearson Airport limo services ensure that your journey is as memorable as your destination.
Advantages of Pearson Airport Limo Services for Vacation Travel
Traveling for vacation can be exciting, but it can also come with its fair share of stress and inconvenience. That's where Pearson Airport limo services come in to make your journey smoother and more enjoyable. Let's explore the advantages of choosing a limo service for your next vacation.
Avoid the Inconvenience of Public Transportation or Driving in Unfamiliar Areas
Public transportation can be crowded, unreliable, and time-consuming. With a limo service, you can avoid the hassle of navigating through unfamiliar areas or dealing with crowded buses or trains. Sit back, relax, and let the professional chauffeur take care of getting you to your destination safely and comfortably.
Save Time with Efficient Door-to-door Service
When you're on vacation, every minute counts. With a Pearson Airport limo service, you don't have to waste time waiting for taxis or shuttles. The chauffeur will pick you up directly from the airport terminal and drop you off at your desired location without any detours or delays. It's an efficient door-to-door service that saves you precious time.
Enjoy Privacy and Relaxation during Your Journey
Vacations are all about relaxation and enjoyment. With a limo service, you get to experience privacy and comfort throughout your journey. You don't have to worry about sharing a vehicle with strangers or dealing with noisy crowds. Instead, you can sit back in plush seats, listen to your favorite music, enjoy complimentary refreshments, and make the most out of every moment.
Read Also: Why Hire Limo to Travel from Toronto Airport to Niagara Falls
Top Reasons to Pre-Book a Pearson Airport Limousine by Top Limo
Secure Transportation on Busy Travel Days
Don't get caught in the chaos of last-minute transportation arrangements. By pre-booking a Pearson Airport limousine, you ensure that you have reliable and comfortable transportation waiting for you when you arrive. This is especially important on busy travel days when taxis and rideshare services may be in high demand or hard to come by. With a pre-booked limousine, you can relax knowing that your ride is secured.
Personalized Attention and Tailored Services
When you choose a Pearson Airport limousine service, you can expect personalized attention and tailored services based on your needs and preferences. Whether it's accommodating specific luggage requirements, providing child seats, or offering amenities like Wi-Fi or refreshments, limo services go the extra mile to make your journey enjoyable. You'll feel like a VIP as the chauffeur takes care of all the details.
Reliable Transportation Waiting for You
One of the biggest advantages of pre-booking a Pearson Airport limousine is the peace of mind it brings. Instead of worrying about finding a taxi or navigating public transportation upon arrival, you can step off the plane knowing that your reliable transportation is waiting for you. No more long waits or uncertainty – just hop into your luxurious limo and start your vacation stress-free.
Convenience and Time Savings
With pre-booked airport limo services, convenience is at your fingertips. The chauffeur will meet you at the designated pickup location and handle all aspects of your journey from there. You won't have to worry about directions or parking – just sit back, relax, and enjoy the ride. Plus, by avoiding long lines at taxi stands or waiting for rideshare drivers, you'll save valuable time that can be better spent exploring your destination.
Benefits of Choosing a Limo Service for Pearson Airport Transfers
Experienced Drivers for Smooth Travel
One of the major benefits of opting for a limo service for your Pearson Airport transfers is the presence of experienced drivers. These professionals are well-versed with the best routes to take, ensuring you reach your destination without any unnecessary delays caused by traffic. With their expertise, you can sit back and relax, knowing that you're in safe hands.
Convenient Assistance with Luggage
Another advantage of choosing a limo service is the convenience it offers. The chauffeurs are trained to assist passengers with their bags, making your journey much more comfortable and hassle-free. Whether you have heavy suitcases or multiple bags, they will ensure everything is taken care of, allowing you to focus on enjoying your vacation.
24/7 Customer Support at Your Service
When traveling, unexpected changes in plans or concerns may arise. That's where the 24/7 customer support provided by limo services comes in handy. If there are any last-minute alterations or if you have any queries or issues during your trip, their dedicated team is just a phone call away. This round-the-clock assistance ensures that all your concerns are promptly addressed and resolved.
Ensuring Convenience and Efficiency with a Pre-Booked Pearson Airport Limousine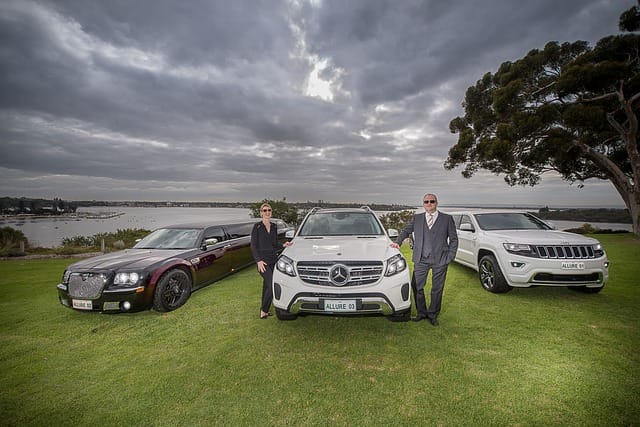 Streamlined airport transfers without having to worry about parking or navigating through crowded terminals
Arriving at an international airport can be quite overwhelming, especially if you're not familiar with the layout or the bustling crowds. But fret not, because booking a Pearson Airport limousine service can make your vacation experience a whole lot smoother. With a professional chauffeur behind the wheel, you won't have to stress about finding parking or maneuvering through congested terminals. Just sit back, relax, and let the driver take care of everything.
Flexibility to choose pick-up/drop-off times that align with your flight schedule
One of the biggest advantages of opting for a pre-booked limo service is the flexibility it offers. Unlike public transportation options like buses or trains that operate on fixed schedules, a Pearson Airport limousine allows you to choose pick-up and drop-off times that perfectly align with your flight schedule. Whether you have an early morning departure or a late-night arrival, you can rest assured knowing that your reliable chauffeur will be there to whisk you away at the right moment.
Efficient communication between the limo service provider and yourself ensures smooth coordination
Clear and efficient communication is key. A reputable limo service provider understands this and prioritizes effective coordination with their customers. From confirming your booking details to providing updates on any changes in plans, they ensure seamless communication every step of the way. This means fewer worries and more peace of mind during your vacation.
Read Also: How Booking a Limo to Toronto Airport Benefits Business People
The Luxury and Comfort of Pearson Airport Limo Services for Vacationers
Traveling to your vacation destination should be a breeze, right? Well, with Pearson Airport limo services, it can be! These top-notch airport limousine services offer a luxurious and comfortable ride that will make you feel like a VIP from the moment you step off the plane. Let's dive into why Pearson Airport limo services are the ideal choice for vacationers.
Treat yourself to a luxurious ride in high-end vehicles equipped with modern amenities
Nothing beats the elegance and style of a limousine. Pearson Airport limo services provide you with access to a fleet of high-end vehicles that are designed to impress. From sleek sedans to spacious SUVs, these limos offer the perfect combination of luxury and comfort. Plus, they come equipped with modern amenities such as plush leather seats, entertainment systems, and climate control, ensuring that your journey is both enjoyable and relaxing.
Spacious interiors allow you to relax and enjoy the journey after long flights
After enduring a long flight, the last thing you want is to feel cramped in a small vehicle. That's where Pearson Airport limos shine! With their spacious interiors, there's plenty of room for you to stretch out and unwind. Whether you're traveling solo or with a group of friends or family, these limos can accommodate everyone comfortably. So sit back, relax, and let the professional chauffeur take care of the driving while you enjoy some well-deserved downtime.
Arrive at your destination feeling refreshed, ready to start your vacation on the right note
One of the biggest advantages of opting for Pearson Airport limo services is that they ensure you arrive at your destination feeling refreshed and rejuvenated. After all those hours spent in transit, stepping out of a luxurious limousine sets the tone for an amazing vacation ahead. You'll feel like a celebrity as you make your grand entrance, ready to embark on your adventure with energy and excitement.
Making the Most of Your Vacation with Pearson Airport Limo Services
Congratulations! You are now well-informed about the advantages, reasons, and benefits of choosing Pearson Airport limo services for your vacation travel. By pre-booking a luxurious limousine, you can ensure convenience, efficiency, and a touch of elegance to enhance your overall vacation experience. Imagine arriving at the airport stress-free, knowing that a professional chauffeur will be there to greet you and take care of all your transportation needs. With Pearson Airport limo services, you can sit back, relax, and enjoy the journey from start to finish.
So why wait? Don't settle for the ordinary when you can have the extraordinary. Pre-book your Pearson Airport limousine today and make your vacation truly unforgettable. Experience the luxury, comfort, and convenience that only a premium limo service can provide. Whether it's a family vacation or a romantic getaway, traveling in style sets the tone for an incredible adventure ahead. Trust us to take care of every detail while you focus on creating memories that will last a lifetime.
FAQs
Can I book a Pearson Airport limo service in advance?
Absolutely! It is highly recommended to pre-book your Pearson Airport limo service in advance to secure your preferred vehicle and ensure availability on your desired travel dates. Booking in advance also allows you to plan your trip more efficiently.
How do I book a Pearson Airport limousine?
Booking a Pearson Airport limousine is quick and easy. Simply visit our website or give us a call to make a reservation. Provide us with your travel details such as date, time, pick-up location, drop-off location, and any special requests you may have.
Are the chauffeur's experienced professionals?
Yes! Our chauffeurs are highly experienced professionals who undergo rigorous training programs to provide exceptional service to our valued customers like you. They are knowledgeable, courteous, and dedicated to ensuring your comfort and safety throughout your journey.
Can the limousine accommodate a large group?
Yes, we offer a range of vehicles to accommodate both small and large groups. Whether you're traveling solo or with a large party, we have the perfect limousine to suit your needs. Just let us know the number of passengers when making your reservation.
Is there any flexibility in terms of pick-up and drop-off locations?
Absolutely! We understand that everyone's travel plans are unique, which is why we offer flexibility in terms of pick-up and drop-off locations. Whether you need to be picked up from your home, hotel, or any other location within our service area, we will make it happen for you. Just inform us of your specific requirements during the booking process.