Welcome aboard! Whether you're jetting off on a well-deserved vacation or returning home after an exhausting business trip, we've got your transportation needs covered. Discover the convenience and luxury of Pearson Airport limo services, designed to enhance your travel experience from start to finish. With our greeting service and insider information, you'll breeze through the airport hassle-free.
Say goodbye to long waits for taxis or crowded shuttles – our reputable limousine service ensures prompt and comfortable airport transfers. So sit back, relax, and let us take care of the rest. Get ready for a smooth ride with Top Limo.
Choosing the Best Toronto Airport Limo Service
Consider important factors
There are a few key factors that you should consider. First and foremost, consider the reputation of different limo service providers. Look for companies that have a solid track record and positive customer reviews. Reliability is also crucial, so choose a limo service known for their punctuality and professionalism.
Compare pricing options
While cost shouldn't be the sole determining factor, it's essential to compare pricing options and packages offered by different Toronto airport limo services. Some companies may offer competitive rates or special discounts for certain occasions or group bookings. Take your time to find the best deal that suits your budget without compromising on quality.
Prioritize safety and customer service
Safety should always be a top priority when choosing an airport limo service. Ensure that the company you select has well-maintained vehicles and experienced drivers who prioritize passenger safety. Look for companies that provide excellent customer service from booking to drop-off. A reliable limo service will go above and beyond to ensure your comfort throughout the journey.
Diverse fleet of vehicles
Different travelers have different transportation needs, so it's important to find a limo service provider with a diverse fleet of vehicles. Whether you're traveling alone or with a large group, make sure they can accommodate your specific requirements. From luxury sedans to spacious SUVs or even party buses, choose a company that offers the perfect solution for your transportation needs.
How to Book a Reliable Limousine to Pearson Airport
Explore Various Booking Methods
There are several convenient methods you can explore. One option is to make an online reservation through the limo company's website. This allows you to easily browse available vehicles, select your desired pickup and drop-off locations, and choose the date and time of your travel.
Alternatively, you can opt for the traditional method of making a phone call. Contact us and speak with a representative who will assist you in booking your ride. This method is particularly useful if you have specific questions or requests that need immediate attention.
Timing Is Key
To ensure availability and secure your preferred limousine service, it's important to book in advance. The earlier you reserve your ride, the better chances you have of getting the vehicle of your choice at your desired date and time. Pearson Airport is a busy hub, so it's always recommended to book as soon as your travel plans are confirmed.
Understand Cancellation Policies
Before finalizing your reservation, take some time to understand any cancellation policies or fees associated with booking a limo service in advance. While emergencies do happen, being aware of these policies will help avoid any unexpected charges or inconveniences later on.
Make Special Requests
When making your reservation, don't hesitate to communicate any additional amenities or special requests you may have. Whether it's requesting a specific type of vehicle or asking for certain refreshments onboard, many limo services are happy to accommodate their customers' needs and preferences.
Available Pearson Airport Limo Services in 2023
If you're planning a trip to or from Pearson Airport, it's essential to stay updated on the latest offerings from different limo services in 2023. This guide will help you discover new features, promotions, changes in pricing structures, and exclusive deals offered by specific Pearson Airport limos services.
Stay Updated with the Latest Offerings
To ensure a smooth and comfortable airport transfer experience, it's crucial to be aware of the newest services provided by various limo companies. By staying updated, you can take advantage of any new features that enhance your journey.
Discover New Features and Promotions
In 2023, many limo services at Pearson Airport are introducing exciting new features or promotions to attract customers. These may include amenities like Wi-Fi connectivity, complimentary refreshments, or even entertainment options during your ride. Keeping yourself informed about these offerings will allow you to choose a service that aligns with your preferences and makes your travel experience more enjoyable.
Changes in Pricing Structures and Vehicle Options
Limo services often make adjustments to their pricing structures and vehicle options based on market demand and customer feedback. By keeping track of these changes, you can find the best value for your money while selecting a suitable vehicle for your transportation needs. Whether you prefer a luxurious sedan or a spacious SUV, knowing the available options will help you make an informed decision.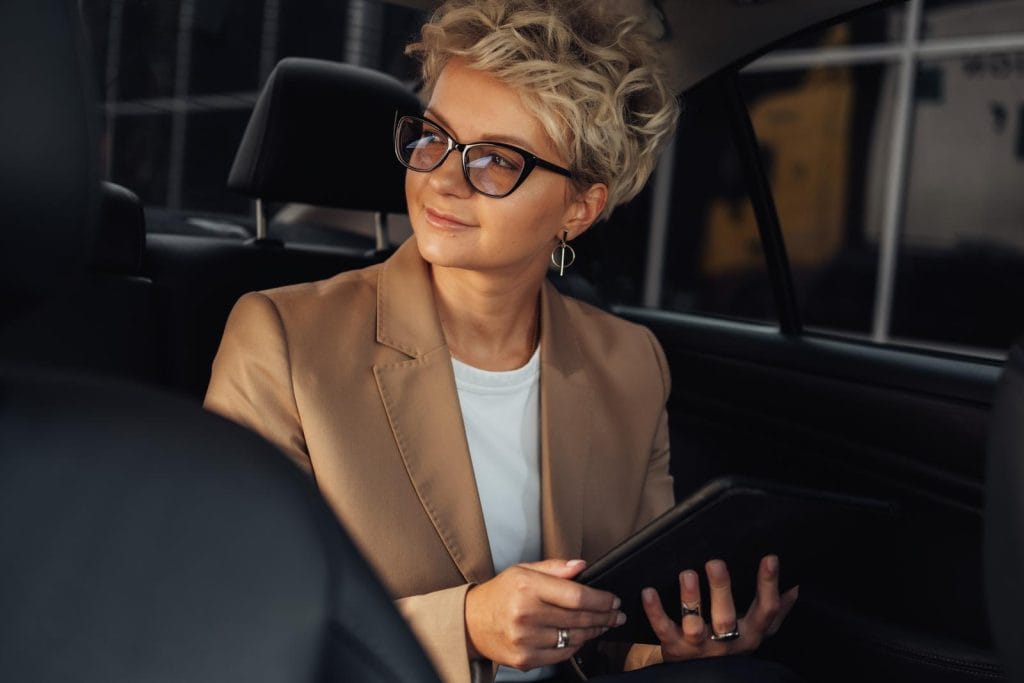 Exclusive Deals and Discounts
Some limo services offer exclusive deals or discounts specifically for Pearson Airport transfers. By staying informed about these special offers, you can save money on your transportation expenses without compromising on quality. These deals might include discounted rates for round-trip bookings or promotional codes that provide additional savings.
Being aware of the latest offerings from different limo services at Pearson Airport is essential for a hassle-free travel experience. Keep yourself informed about new features, promotions, changes in pricing structures, and exclusive deals to ensure you choose the best limo service for your needs in 2023.
Top Limo: The Best Toronto Airport Transfers of 2023
Reliable and Professional Service
Top Limo is the ultimate choice for your Pearson Airport limo services in 2023. They offer reliable and professional transportation to and from the airport, ensuring a stress-free travel experience. With their team of experienced chauffeurs, you can trust that you'll arrive at your destination on time and in style.
Wide Range of Vehicles
At Top Limo, they understand that every traveler has different needs and preferences. That's why they offer a wide range of vehicles to choose from. Whether you're traveling alone or with a group, they have the perfect vehicle to accommodate your needs. From luxury sedans to spacious SUVs, their fleet is well-maintained and equipped with modern amenities for your comfort.
Competitive Pricing
One of the standout features of Top Limo is its competitive pricing. They believe that luxury transportation should be accessible to everyone, which is why they offer affordable rates without compromising on quality. You can enjoy the comfort and convenience of a private limo service without breaking the bank.
Easy Booking Process
Booking your Pearson Airport transfer with Top Limo is quick and easy. Their user-friendly online booking system allows you to reserve your limo service in just a few simple steps. You can also contact their friendly customer service team who will assist you throughout the booking process and answer any questions you may have.
Exceptional Customer Service
Top Limo takes pride in providing exceptional customer service. Their team is dedicated to ensuring that every aspect of your journey is taken care of, from start to finish. Whether it's assisting with luggage or providing recommendations for local attractions, they go above and beyond to make sure your experience exceeds expectations.
High-Quality Vehicles for Pearson Airport Limousine Services
You can expect nothing but the best in terms of high-quality vehicles. These luxurious limousines are designed to provide top-notch comfort and style for your airport transportation needs. Let's take a closer look at what makes these vehicles stand out from the rest.
Luxurious Limousines
Pearson Airport limo services offer a fleet of luxury limousines that are sure to impress. These vehicles are meticulously maintained and equipped with all the amenities you need for a comfortable ride. From plush leather seats to state-of-the-art entertainment systems, you'll feel like royalty as you travel to or from the airport.
Professional Chauffeurs
To ensure a smooth and reliable transportation experience, Pearson Airport limo services provide professional chauffeurs who are highly trained and experienced. These chauffeurs know the ins and outs of navigating through traffic and getting you to your destination on time. They prioritize your safety and comfort, making your journey stress-free.
Wide Range of Options
Whether you're traveling alone or with a group, Pearson Airport limo services have options to accommodate your needs. From sleek sedans to spacious stretch limousines, there is a vehicle suitable for every occasion. You can choose the size and style that best fits your preferences and enjoy a personalized transportation experience.
Reliable Transportation
One of the key advantages of using Pearson Airport limo services is their reliability. Unlike public transportation or car rentals, where delays can occur or availability may be limited, booking a limousine ensures prompt pickup and drop-off at any time of day or night. You can count on these services for dependable transportation when you need it most.
Making Your Pearson Airport Transfer Memorable
You now have all the essential information to make your Pearson Airport transfer truly memorable. By choosing the best Toronto airport limo service like Top Limo, you can ensure a reliable and luxurious transportation experience. With their high-quality vehicles and exceptional customer service, Top Limo stands out as one of the top choices for airport transfers in 2023.
To book your limousine at Pearson Airport, simply follow the steps outlined in our previous sections. Don't settle for anything less than the best. With Top Limo, you'll arrive at the airport in style and comfort, leaving a lasting impression on everyone around you.
So why wait? Start planning your next trip with Top Limo today and make your Pearson Airport Limo transfer an unforgettable part of your journey!
FAQs
How far in advance should I book a Pearson Airport limo service?
It is recommended to book your Pearson Airport limo service at least 24 hours in advance to secure availability and ensure a smooth experience.
Can I request additional amenities or services during my limo ride?
Yes, many limo services offer additional amenities or services upon request. Whether you need WiFi access, refreshments, or special accommodations, make sure to communicate your needs when booking.
Are there any hidden fees or charges associated with hiring a limousine for Pearson Airport transfers?
Top reputable limo services like Top Limo are transparent about their pricing structure and do not have hidden fees or charges. However, it's always wise to confirm this when making your reservation.
What happens if my flight is delayed?
Reliable limo services monitor flight schedules closely and adjust pick-up times accordingly. If your flight is delayed, there should be no cause for concern as they will accommodate the changes and ensure a smooth transfer.
Can I book a limousine for someone else as a gift or surprise?
Absolutely! Booking a limousine as a gift or surprise is a fantastic idea. Just make sure to provide all the necessary details and inform the limo service about any special arrangements you have in mind.