Discover the beauty of Niagara on the Lake through a guided wine tour in a limo. Immerse yourself in the picturesque vineyards and indulge in a memorable wine-tasting experience. This Top Limo Wine Tour Niagara on the Lake allows you to uncover the secrets behind Niagara's renowned wineries while enjoying the stunning views of the lake.
Whether you're an experienced wine connoisseur or simply looking for a unique adventure, this guided tour offers an unparalleled experience that combines exquisite wines with breathtaking scenery. Join us as we embark on this journey through Niagara's finest vineyards and savor the flavors that make this region famous.
Top Limo Companies for Guided Wine Tours
Choose from Reputable Limo Companies
When planning a guided wine tour of Niagara on the Lake, it's essential to select a reputable limo company that can provide you with an unforgettable experience. There are several top limo companies in the area that offer exceptional services and cater to your specific needs.
Top Limo: Known for its luxurious fleet of limousines, Top Limo is a popular choice among wine enthusiasts. With their professional chauffeurs and attention to detail, they ensure a comfortable and enjoyable ride throughout your tour.
Enjoy a Luxurious Ride to the Wineries
One of the highlights of a guided wine tour is traveling in style and comfort. When you choose a top limo company, you can expect nothing less than a luxurious ride from start to finish.
Spacious Interiors: Limousines are known for their spacious interiors, allowing you to relax and enjoy the journey between wineries. You'll have plenty of room to stretch out, socialize with your friends or family, and take in the beautiful scenery along the way.

Comfortable Seating: The plush seating in limousines ensures maximum comfort throughout your trip. Sit back, unwind, and let the chauffeur handle all the driving while you indulge in some pre-winery relaxation.
Benefit from Professional Chauffeurs
Navigating through Niagara on the Lake's wine country can be challenging if you're not familiar with the area. That's where professional chauffeurs come in handy.
Local Knowledge: The chauffeurs employed by top limo companies have extensive knowledge of the region and can provide valuable insights into the wineries, their specialties, and the best times to visit. They will ensure you make the most of your wine tour experience.

Safe and Reliable: With a professional chauffeur at the wheel, you can sit back and relax knowing that you're in safe hands. They prioritize your safety and are well-versed in navigating through the area's roads.
Experience Top-Notch Service
Top limo companies go above and beyond to provide exceptional service.
Attention to Detail: From opening doors for you to ensuring your glass is never empty during tastings, these companies pay attention to every detail to enhance your overall experience.

Customizable Packages: Many limo companies offer customizable packages that allow you to tailor your wine tour according to your preferences. Whether you want a full-day excursion or a shorter trip, they can accommodate your needs.
By choosing one of these top limo companies for your guided wine tour of Niagara on the Lake, you can expect a memorable journey filled with luxury, comfort, local expertise, and outstanding service.
Different Wine Tour Packages in Niagara on the Lake
Explore various tour packages tailored to your preferences.
There are a variety of wine tour packages available. These packages are designed to cater to different preferences and ensure an unforgettable experience for wine enthusiasts like you.
Select from half-day or full-day tours, depending on your schedule.
Whether you have a few hours or an entire day to spare, there's a wine tour package that suits your schedule. You can opt for a half-day tour if you're short on time but still want to indulge in the region's finest wines. On the other hand, if you have more flexibility and want to fully immerse yourself in the vineyard experience, a full-day tour is perfect for you.
Customize your itinerary to visit specific wineries or regions.
One of the best things about these wine tour packages is that they offer customization options. You have the freedom to choose which wineries you'd like to visit or explore specific regions within Niagara on the Lake. Whether you have a particular fondness for red wines or prefer sparkling varieties, you can curate an itinerary that caters specifically to your taste buds.
Enjoy exclusive perks such as private tastings and vineyard tours.
When you book a guided wine tour package, you not only get access to some of the best wineries in Niagara on the Lake but also enjoy exclusive perks. Some packages offer private tastings where you can savor exquisite wines away from crowded tasting rooms. Vineyard tours allow you to witness firsthand how grapes are grown and harvested before being transformed into delicious wines.
Benefits of Taking a Guided Wine Tour Niagara on the Lake
Avoid the hassle of driving and navigating unfamiliar roads
Driving around in an unfamiliar place can be stressful, especially when you're trying to enjoy a wine tour. By opting for a guided wine tour on a limo, you can leave all the driving and navigation to someone else. No need to worry about getting lost or dealing with traffic—just sit back, relax, and let the experienced chauffeur take care of everything.
Relax and enjoy scenic views while someone else takes care of transportation
One of the best parts about taking a guided wine tour in a limo is that you can fully immerse yourself in the experience without any distractions. Instead of focusing on the road, you can sit back and admire the breathtaking scenery as you travel from one winery to another. Feel free to snap some Instagram-worthy photos along the way!
Gain insider knowledge about wines from knowledgeable guides
There's always something new to learn. With a guided wine tour on a limo, you'll have access to knowledgeable guides who can provide valuable insights into the world of winemaking. They'll share interesting facts about different types of grapes, and production techniques, and even suggest food pairings for each wine tasting.
Ensure a safe journey with responsible transportation options
Safety should always be a top priority when indulging in alcoholic beverages. By choosing a guided wine tour on a limo, you're making a responsible choice by ensuring that transportation is taken care of throughout the day. You won't have to worry about drinking and driving or finding designated drivers among your group—you can simply focus on enjoying your wine-tasting experience.
So why not elevate your next wine tour experience by opting for a guided tour Wine Tour Niagara on the Lake? Leave the stress behind, relax in style, gain insider knowledge from expert guides, and ensure everyone's safety throughout the journey. Cheers to an unforgettable wine tour adventure!
Luxurious Customization Options for Your Wine Tour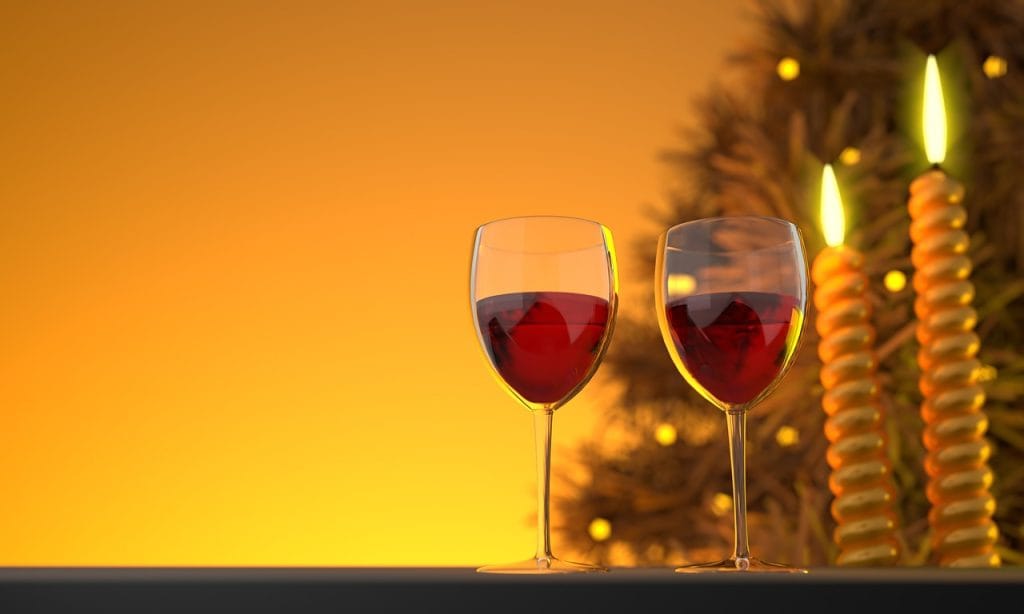 Personalize Your Wine Tour
Make your wine tour of Niagara-on-the-Lake on a limo truly unique by personalizing it to your preferences. Whether you have specific wineries in mind or want to explore hidden gems, a guided tour allows you to tailor the experience according to your desires. You can request special stops along the way, ensuring that you visit wineries that align with your taste and interests. From boutique wineries known for their small-batch productions to larger estates offering grand tastings, the choice is yours.
Upgrade Your Limo Experience
Take your wine tour to the next level by upgrading your limo experience with added amenities. Many top limo services offer champagne service, allowing you to sip on bubbly as you cruise through the picturesque vineyards of Niagara-on-the-Lake. Imagine sipping on a glass of champagne while enjoying breathtaking views from the comfort of a luxurious vehicle. It's an indulgent touch that adds elegance and sophistication to your wine tour.
Unique Experiences and Memories
While visiting wineries and tasting exquisite wines is undoubtedly a highlight of any wine tour, there are also opportunities for unique experiences that create lasting memories. Consider adding barrel tastings to your itinerary, where you can sample wines straight from oak barrels before they're bottled. This behind-the-scenes glimpse into the winemaking process offers a one-of-a-kind experience that few get to enjoy.
Indulge in Chocolate Pairings
For those with a sweet tooth, consider incorporating chocolate pairings into your wine tour. Some wineries offer tastings where their wines are paired with artisanal chocolates, creating delightful flavor combinations that tantalize the taste buds. It's an opportunity to explore how different wines complement various chocolate flavors and textures, making for a decadent and memorable experience.
Customer Reviews and Testimonials for Wine Tours in Niagara
If you're still unsure about whether a wine tour in Niagara on the Lake is worth it, let's hear what others have to say! Check out these customer reviews and testimonials that highlight the incredible experiences people have had on their wine tours.
Glowing Reviews Praising Exceptional Service and Knowledgeable Guides
Previous visitors can't stop raving about the exceptional service they received during their wine tours. From friendly and attentive staff to knowledgeable guides who shared fascinating insights, the level of professionalism has left a lasting impression. These positive reviews emphasize how the guides' expertise enhanced their overall experience.
Delighted by Stunning Vineyard Landscapes
One of the standout features of a wine tour in Niagara on the Lake is undoubtedly the breathtaking vineyard landscapes. Visitors have been captivated by the picturesque views, with rolling hills covered in lush grapevines as far as the eye can see. Many reviewers mention how these stunning vistas added an extra layer of beauty to their wine-tasting adventures.
Unforgettable Moments That Made These Tours Truly Special
What makes a wine tour memorable? It's those unforgettable moments that leave an indelible mark on your heart. Previous visitors have shared stories of unique experiences that made their tours truly special. Whether it was sipping exquisite wines while overlooking a serene lake or indulging in gourmet food pairings that tantalized their taste buds, these moments created cherished memories.
So, if you're still contemplating whether to embark on a guided wine tour of Niagara on the Lake, let these customer reviews and testimonials be your guide. The exceptional service, knowledgeable guides, stunning vineyard landscapes, and unforgettable moments are waiting for you to experience firsthand.
Book Your Unforgettable Wine Tour Today
Now that you have all the information about guided wine tours in Niagara on the Lake, it's time to take action and book your unforgettable wine tour experience. Don't miss out on the opportunity to explore the beautiful vineyards, taste exquisite wines, and indulge in luxury while being chauffeured around in a limo. Whether you're a wine enthusiast or simply looking for a unique and enjoyable day out, a guided wine tour in a limo is the perfect choice.
To book your Wine Tour Niagara on the Lake today, visit our website or give us a call. Our friendly team will be more than happy to assist you in choosing the best package for your preferences and answering any questions you may have. Get ready to embark on an extraordinary adventure through Niagara's renowned wineries and create lasting memories with friends or loved ones.
FAQs
Can I customize my wine tour itinerary?
Absolutely! We offer luxurious customization options for your wine tour experience. You can choose which wineries to visit, add extra stops at local attractions, or even request specific types of wines to taste along the way. Our goal is to tailor the tour according to your preferences and ensure you have an unforgettable experience.
How long do the wine tours usually last?
The duration of our wine tours varies depending on the package you choose. Typically, our tours range from 4-6 hours, allowing ample time for exploring multiple wineries and enjoying their offerings at a relaxed pace.
Are tastings included in the tour packages?
Yes, tastings are included in most of our tour packages. You'll have the opportunity to sample different wines at each winery we visit. Some packages also include additional perks like food pairings or exclusive access to limited-edition wines.
Can I bring my own food or drinks on board?
While outside food and beverages are generally not allowed on our limos, many wineries offer delectable food options to complement your wine tastings. We can assist you in arranging a gourmet picnic lunch at one of the wineries if desired.
Is there a dress code for the wine tours?
There is no strict dress code for our wine tours, but we recommend wearing comfortable and stylish attire. Opt for smart-casual outfits that are suitable for both the vineyards and the limo ride. Don't forget to bring a light jacket or sweater as some wineries may have cooler cellars.