Looking to add a touch of luxury and convenience to your special occasions in Toronto? Wondering when it's the perfect time to indulge in a limo service Toronto? Look no further! In this article, we'll guide you through the top 5 occasions that call for a limo service.
From weddings and proms to corporate events and airport transfers, we'll show you how a stylish ride can elevate your experience. So, why settle for ordinary when you can arrive in style?
Key Takeaways
Limo service adds elegance and sophistication to special occasions such as weddings, proms, and homecomings, making a grand entrance and creating an unforgettable first impression.
Using a limo service for corporate events exudes professionalism, impresses clients and colleagues, and provides a comfortable and spacious environment for productivity.
Limo service for airport transfers ensures a stress-free and punctual experience, eliminating the worry of parking and navigating through traffic.
Special nights out can be elevated with luxury and convenience by using a limo service, impressing partners, enhancing fine dining experiences, and creating unforgettable memories.
Weddings Limo Service Toronto
Weddings are one of the top occasions to use limo service in Toronto. When it comes to wedding transportation, a wedding limousine can add a touch of elegance and sophistication to your special day. Arriving in a luxurious limo not only makes a grand entrance but also ensures that you and your bridal party travel in style and comfort.
A wedding limousine provides more than just transportation. It offers a range of amenities that can enhance your wedding experience. From plush leather seats and spacious interiors to state-of-the-art sound systems and mood lighting, a wedding limousine creates a luxurious atmosphere that sets the tone for the day. These vehicles are meticulously maintained and driven by professional chauffeurs who understand the importance of punctuality and customer service.
Hiring a wedding limousine in Toronto also eliminates the stress of coordinating multiple vehicles for your wedding party. With ample space and seating capacity, a limo can accommodate your entire bridal party, ensuring everyone arrives at the venue together and on time. Additionally, it allows for seamless travel between different wedding locations, such as the ceremony venue, reception venue, and photo shoot locations.
Limo Service Toronto for Proms and Homecomings
For Proms and Homecomings, you'll want to arrive in style and make a grand entrance with a luxurious limo. These special events call for a touch of elegance and sophistication, and a limousine is the perfect way to achieve that.
Picture this: you and your friends dressed to the nines, stepping out of a sleek limo, ready to dance the night away. Not only does a limo add a touch of glamour to the evening, but it also ensures a safe and comfortable ride for everyone.
When it comes to proms and homecomings, your outfit is undoubtedly one of the most important aspects. Your prom dress, carefully chosen to reflect your personal style, deserves a grand entrance. A limo provides the perfect backdrop for showcasing your stunning attire and creates an unforgettable first impression. As you step out of the limo, heads will turn, and all eyes will be on you.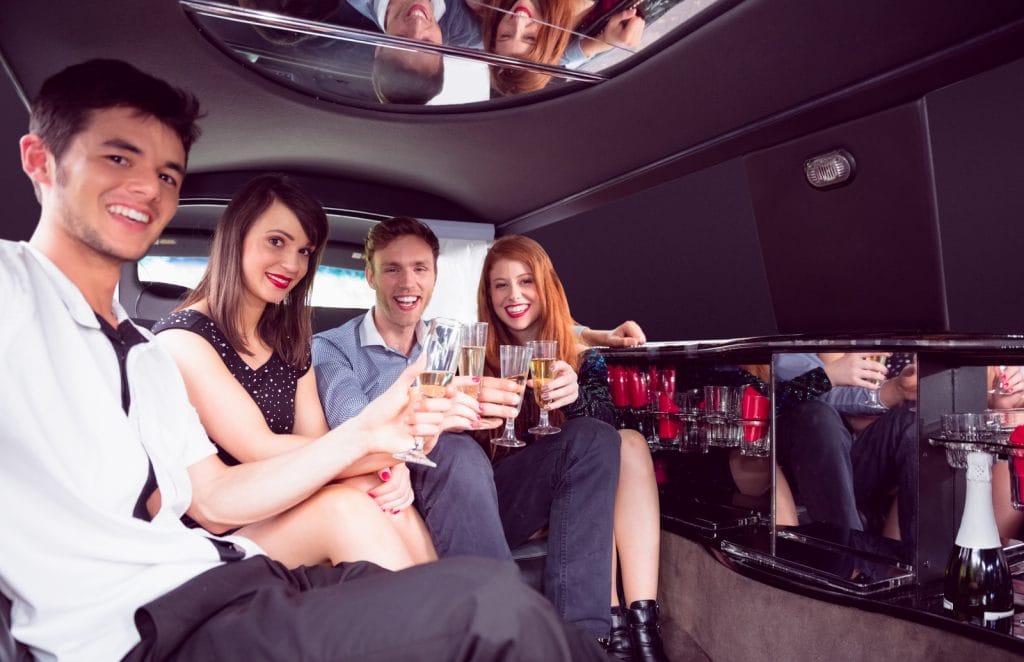 Additionally, our airport limo service Toronto offers convenience and peace of mind. No need to worry about parking or designated drivers. You and your friends can relax and enjoy the ride, knowing that a professional chauffeur will take care of all the details. Plus, a limo provides ample space to accommodate your group and any accessories you may have, such as a corsage.
Overall, our prom limo service adds a touch of luxury and sophistication to your prom or homecoming experience. It allows you to make a grand entrance, showcasing your elegant prom dress and ensuring a safe and comfortable journey. So, why not make your special night even more memorable by arriving in style with a luxurious limo?
Corporate Events
If you're attending a corporate event, it's essential to make a professional and polished impression. One way to elevate your image and ensure a seamless experience is by hiring a limo service in Toronto.
Here are a few reasons why a limo service is perfect for business conferences and team-building events:
Convenience: Arriving at a corporate event in a limo exudes sophistication and saves you the hassle of finding parking or coordinating transportation. You can focus on preparing for the event while your chauffeur takes care of the logistics.
Impress clients and colleagues: A sleek and luxurious limo instantly commands attention and leaves a lasting impression on clients and colleagues. It demonstrates your attention to detail and professionalism, setting the tone for a successful event.
Enhanced productivity: A limo provides a comfortable and spacious environment where you can catch up on emails, make important calls, or prepare for presentations. Utilize the downtime during the commute to maximize your productivity and be fully prepared for the event.
Attending business conferences and team-building events requires careful planning and attention to detail. By choosing our corporate limo service, you can ensure a seamless and professional experience, leaving a lasting impression on your clients and colleagues.
Airport Transfers
When traveling to the airport, you'll find that a reliable and efficient airport limo service can provide a stress-free and comfortable experience. Whether you are a frequent traveler or going on a special trip, opting for luxury transportation such as a limo can greatly enhance your journey. With a chauffeur service, you can enjoy a seamless and hassle-free transfer to and from the airport.
One of the key advantages of using a limo service for airport transfers is the level of comfort it offers. Limo vehicles are spacious and equipped with plush seating, allowing you to relax and unwind during your ride. Additionally, these vehicles are well-maintained, ensuring a smooth and comfortable journey.
Another benefit of using a limo service for airport transfers is the convenience it provides. You no longer have to worry about parking or navigating through traffic, as your professional chauffeur will take care of everything. They are experienced and knowledgeable about the best routes to take, ensuring that you arrive at the airport on time.
Furthermore, when you choose a reputable limo service for your airport transfers, you can expect a high level of reliability. These companies prioritize punctuality and understand the importance of getting you to the airport on schedule. With their expertise and commitment to excellent service, you can trust that they will handle your transportation needs efficiently.
Special Nights Out
Planning a special night out? Treat yourself to the luxury and convenience of a limo service for an unforgettable experience. Whether you're celebrating a romantic date or an anniversary, a limo service can elevate your evening to new heights. Here are three occasions when a limo service is the perfect choice:
Romantic dates: Impress your partner by arriving in style in a luxurious limousine. Enjoy the privacy and comfort of a spacious interior, complete with mood lighting and plush seating. Let the chauffeur handle the driving, allowing you to focus on each other and create lasting memories.
Anniversary celebrations: Make your anniversary extra special by booking a limo service. Cruise through the city in a sleek limousine, sipping champagne and reminiscing about your journey together. With a professional chauffeur at the wheel, you can relax and enjoy each other's company without worrying about traffic or parking.
Fine dining experiences: Take your dining experience to the next level by pairing it with a limo service. Arrive at the restaurant in style and make a grand entrance. After your meal, the chauffeur will be ready to whisk you away, ensuring a seamless and luxurious evening.
For these special nights out, a limo service offers convenience, elegance, and an added touch of luxury. Sit back, relax, and let the limo service take care of all the details, allowing you to focus on creating unforgettable memories.
Book Your Luxury Limousine in Toronto Now!
From weddings to proms and homecomings, corporate events, airport transfers, and special nights out, a limo service ensures a seamless and luxurious transportation solution.
So why settle for less when you can arrive in style? Don't let the grass grow under your feet – book a limo for your next special event and make a grand entrance that will leave a lasting impression.
Choose comfort and luxury for your next airport journey—book limo service in Toronto with Top Limo! We offer punctual service and top-of-the-line vehicles, ensuring you arrive in style. Contact us for a personalized estimate. Serving multiple areas in Toronto. Make your reservation today!