"Travel in style, arrive in luxury." This inspiring quote perfectly captures the essence of hiring a limo for your journey from Toronto Airport to Niagara Falls. Imagine stepping off the plane and being whisked away in a sleek, elegant limousine, where every detail is taken care of. With a limo service, you can experience the convenience and comfort of traveling in style while avoiding the hassle of navigating unfamiliar roads or dealing with public transportation. Whether you're traveling for business or pleasure, choosing a limo will make your trip memorable and ensure that you arrive at your destination feeling relaxed and pampered.
Convenient and Comfortable Transportation Option
If you're planning a trip from Toronto Airport to Niagara Falls, hiring a limo service can be a convenient and comfortable transportation option. Here's why:
Avoid the hassle of navigating public transportation or renting a car by opting for a limo service.
Public transportation can be crowded and time-consuming, especially if you have bulky luggage. Renting a car may seem like an alternative, but it comes with its own set of challenges, such as parking fees and unfamiliar roads. By choosing an airport limo service, you can skip the hassle of dealing with public transport or the stress of driving yourself.
Read Also: A Guided Wine Tour of Niagara on the Lake on a Limo – TopLimo
Relax in plush seating and enjoy amenities like climate control, entertainment systems, and refreshments during your ride.
Limos are known for their luxurious interiors. With plush seating and ample legroom, you can sit back, relax, and enjoy the ride. Many limos also come equipped with amenities like climate control systems to ensure your comfort throughout the journey. Entertainment systems allow you to enjoy music or movies during the ride. Some limo services even offer complimentary refreshments to make your journey more enjoyable.
Benefit from door-to-door service, ensuring you arrive at your destination without any inconvenience.
One of the biggest advantages of hiring a limo is the convenience of door-to-door service. The chauffeur will pick you up from Toronto Airport and drop you off directly at your desired location in Niagara Falls. This eliminates the need for multiple transfers or figuring out directions on your own. You can simply sit back and let the experienced driver take care of everything while you focus on enjoying your trip.
Cost-Effective and Efficient Travel Solution
Traveling from Toronto Airport to Niagara Falls can be a hassle, but hiring a limo can make the journey more cost-effective and efficient. Let's explore why it's a great idea!
Save money on parking fees, tolls, and gas expenses
When you hire a limo, you don't have to worry about parking fees or tolls. The chauffeur takes care of finding suitable parking spots while you relax and enjoy the ride. Plus, you save on gas expenses since the limo service covers fuel costs.
Maximize your time
Instead of spending precious time navigating through traffic or searching for parking spaces, hiring a limo allows you to focus on what matters most – enjoying your trip! Professional chauffeurs are experienced in handling logistics, ensuring that you reach your destination without any stress or delays.
Experience efficient travel with experienced drivers
Limo services employ skilled drivers who know the best routes to avoid traffic congestion. They stay up-to-date with real-time traffic updates and use their expertise to ensure smooth transportation. You can sit back comfortably while they navigate through the busy streets, making sure you arrive at Niagara Falls in no time.
Enjoy the journey
Traveling from Toronto Airport to Niagara Falls is not just about reaching your destination; it's also about enjoying the scenic beauty along the way. Hiring a limo allows you to relax and soak in the breathtaking views without worrying about driving or directions.
Licensed Chauffeurs and Competitive Rates
One of the key factors you should consider is the expertise and professionalism of the chauffeurs. Reputable limo rental companies provide licensed chauffeurs who are trained to prioritize safety and deliver exceptional customer service.
These licensed chauffeurs undergo rigorous background checks and adhere to strict industry standards, ensuring that you can trust them with your transportation needs. Their extensive training equips them with the skills necessary to navigate through traffic, handle any unexpected situations, and provide a smooth and comfortable ride for their passengers.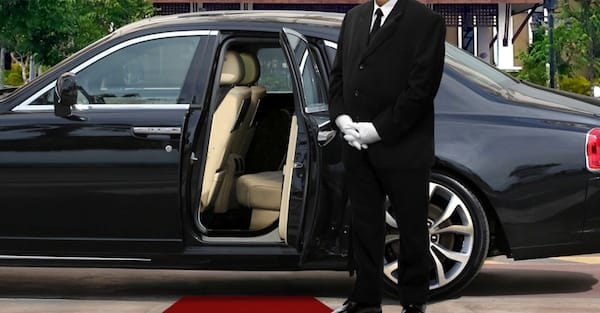 In addition to the peace of mind that comes with having a licensed chauffeur behind the wheel, another advantage of hiring a limo is the competitive rates offered by reputable service providers. These companies understand that customers value affordability without compromising on quality. They strive to offer reasonable prices for their services, making luxury travel accessible to a wider range of individuals.
So when planning your trip from Toronto Airport to Niagara Falls, consider hiring a limo with licensed chauffeurs and take advantage of competitive rates offered by reputable companies. It's an excellent way to ensure safe and comfortable transportation while enjoying cost savings.
Luxury and Proficiency in Limo Rentals
If you're looking to travel from Toronto Airport to Niagara Falls in style, hiring a limousine is the way to go. With luxurious vehicles, professional chauffeurs, and a wide range of options to choose from, limo rentals offer both comfort and convenience for your journey.
Indulge in luxury with well-maintained vehicles featuring high-end interiors, spacious legroom, and modern amenities.
When you hire a limousine, you can expect nothing but the best. The vehicles are meticulously maintained to ensure a pristine appearance and top-notch performance. Step inside, and you'll be greeted by plush leather seats, elegant lighting, and state-of-the-art entertainment systems. With ample legroom and space for your luggage, you can relax and enjoy the ride without any discomfort.
Benefit from professional chauffeurs who possess extensive knowledge about the area's attractions, ensuring an enjoyable experience throughout your journey.
One of the greatest advantages of hiring a limousine is having a professional chauffeur at your service. These experienced drivers are not only skilled behind the wheel but also possess extensive knowledge about the area's attractions. Whether it's recommending the best restaurants or providing insights into local landmarks, they go above and beyond to make your journey enjoyable. Sit back and let them handle all the driving while you focus on enjoying every moment of your trip.
Choose from a wide range of limousine options tailored to suit your preferences, whether it's a classic stretch limo or an elegant SUV.
Limo rentals offer a diverse selection of vehicles to cater to different preferences. If you prefer classic elegance, opt for a stretch limo that exudes sophistication. For those seeking something more contemporary, an elegant SUV limo might be just what you're looking for. Regardless of your choice, each vehicle is equipped with luxurious features that guarantee a memorable experience.
Transparent Fare Rates for Toronto to Niagara Falls Travel
One of the key concerns is knowing the fare rates upfront. No one wants to be hit with unexpected charges or hidden fees after the ride. That's why transparency in fare rates is crucial.
With reputable limo rental companies, you can expect clear pricing structures that include all taxes, fees, and additional charges upfront. This means you won't have any surprises when it comes time to pay. The last thing you want is to end up with a hefty bill that was not mentioned beforehand.
To ensure transparency in fare rates, many limo rental services provide online booking systems that offer instant fare quotes for your Toronto to Niagara Falls travel. These systems are user-friendly and allow you to input your travel details, such as pick-up location and drop-off destination, along with the date and time of travel. In just a few clicks, you can get an accurate quote for your limo ride.
The benefit of having transparent fare rates extends beyond just peace of mind. It allows you to plan your budget effectively and make informed decisions about your transportation options. You can compare prices between different limo rental companies and choose the one that best fits your needs and budget.
The Value of Hiring a Limo for Airport to Niagara Falls Transportation
In conclusion, hiring a limo for your transportation from Toronto Airport to Niagara Falls offers numerous benefits that make it the ideal choice for a comfortable and hassle-free journey. Not only does it provide convenient and luxurious transportation, but it also ensures cost-effectiveness and efficiency. With licensed chauffeurs and competitive rates, you can trust in their expertise and enjoy a stress-free ride. The transparency in fare rates further adds to the appeal of choosing a limo for your travel needs.
So why settle for ordinary when you can elevate your travel experience with a limo? Say goodbye to the hassle of public transportation or driving yourself, and opt for the luxury and proficiency that come with renting a limo. Sit back, relax, and let the experienced chauffeur take care of all your transportation needs while you enjoy the scenic beauty on your way to Niagara Falls.
FAQs
Can I book a limo from Toronto Airport to Niagara Falls in advance?
Yes, absolutely! It is highly recommended to book your limo in advance to ensure availability and secure your preferred vehicle. By booking in advance, you can also take advantage of any special deals or discounts offered by limo rental companies.
Are the chauffeurs experienced, professionals?
Yes, all chauffeurs provided by reputable limo rental companies are experienced professionals who prioritize safety and customer satisfaction. They undergo rigorous training programs to ensure they meet high standards of professionalism, ensuring you have a pleasant journey.
What types of vehicles are available for hire?
Limo rental companies offer a wide range of vehicles suitable for different group sizes and preferences. You can choose from luxury sedans, SUVs, stretch limos, or even party buses depending on your specific requirements.
How much does it cost to hire a limo from Toronto Airport to Niagara Falls?
The cost of hiring a limo varies depending on factors such as the type of vehicle, duration of the trip, and any additional services requested. It is best to contact limo rental companies directly to get a personalized quote based on your specific needs.
Can I make stops along the way from Toronto Airport to Niagara Falls?
Yes, most limo rental companies allow for stops along the way. Whether you want to visit attractions or take a quick break, discuss your preferences with the company beforehand so they can accommodate your requests.