Barrie, Ontario, is the place to go if you want a lively city with the natural beauty of a freshwater lake. Only an hour's drive north of Toronto's Pearson International Airport and less than 90 minutes from downtown Toronto, the city of Barrie is a great place to go for a weekend break or a day trip. Barrie is a "commuter city" with a lot to do, from breweries to ski areas. It's a great place to stop for a day trip or if you're driving to Ontario cottage country.
Whether you're looking for things to do in Barrie in the heat of July or the cold of January, this weekend, or the upcoming holiday season, here's a list of indoor and outdoor Barrie attractions to keep you occupied!
And if you want to have the best time, we recommend that you book a limo service in Barrie, which not only adds a touch of luxury to your travel but also allows you to sit back, relax, and enjoy the ride.  In this blog, we'll explore Barrie's top tourist attractions and the limo services available to make your trip an unforgettable one.
What Are The Top Tourist Attractions in Barrie?
Barrie Waterfront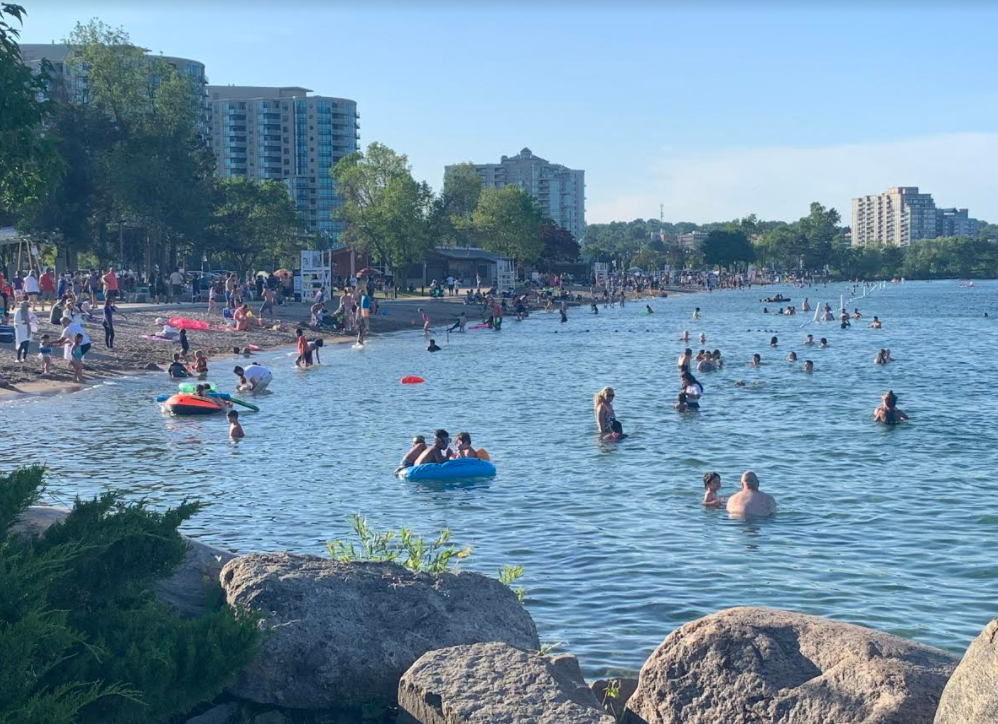 Let's kick off with arguably the most picturesque spot, the Barrie Waterfront. Located on the shores of Lake Simcoe, Barrie's Waterfront offers incredible landscapes that invigorate your senses. An ideal spot for family outings, the Waterfront boasts a stunning marina, picturesque parks, and numerous restaurants and cafes. Whether you're cycling along the Waterfront trail or enjoying the splendid sunset views, Barrie Waterfront is a visitor's delight.
Read More: The 5 Best Times To Use A Limousine Service For Your Child
Kempenfelt Bay
Kempenfelt Bay is a lovely bay in the middle of Barrie. The bay is a famous location for swimming, boating, and fishing. There are also several walking and cycling paths along the bay that provide stunning views of the sea.
Sunnidale Park Arboretum
If you're a nature enthusiast, Sunnidale Park Arboretum is your paradise. This lush green space, adorned with a variety of trees and plants, is perfect for leisurely walks, picnics, and bird-watching. Its well-maintained trails and children's playground also make it a favorite among families.
Barrie Farmers Market
For food lovers, the Barrie Farmers' Market is a must-see. From May to October, the market is open every Saturday and has a wide range of fresh fruits and vegetables, baked goods, and other local goods. You can hire a Barrie private car service for the day and enjoy all the fresh food out there.
Treetop Trekking Barrie
Last on our list but certainly not least is the thrilling Treetop Trekking Barrie. Get your adrenaline pumping with its high-flying zip lines, daring aerial games, and adrenaline-filled adventures. Safe for both kids and adults, this is one adventure you don't want to miss!
MacLaren Art Centre
Art lovers, brace yourselves for the rich, cultural experience at MacLaren Art Centre. Known for its impressive collection of contemporary Canadian art, the centre curates a vibrant mix of exhibitions, artist talks, workshops, and family programs. Artistry and creativity thrive at MacLaren, making it an essential stop on your Barrie visit.
Ski Resort Snow Valley
Barrie is synonymous with winter fun, thanks to the top-notch ski resorts in and around the area. Horseshoe Valley and Snow Valley are two such destinations that elevate your winter experience. From skiing and snowboarding to tubing and snowshoeing, these resorts cater to adventure enthusiasts of all levels. They also offer summer activities like mountain biking, treetop trekking, and golfing, making them year-round attractions.
During the winter, if you're in Barrie, book a limousine service and drive to the Snow Valley Ski Resort. It is a great place to go skiing or snowboarding and hit the slopes. The resort provides ski and snowboard instruction and equipment rentals, as well as other winter sports like tubing.
Simcoe County Museum
A trip to Barrie is incomplete without exploring the Simcoe County Museum. Displaying over 30,000 artifacts spread across 16 acres, it transports you back in time. With its captivating exhibits and interactive experiences, the museum is an enriching hotspot for history buffs and curious minds alike.
Read More: Why You Should Choose An Airport Limo Service
Why Hire a Limousine Service to Explore Barrie's Top Tourist Attractions?
If you're looking to explore Barrie's top tourist attractions in style, a limousine service is the way to go. Here are some of the benefits of using a limo service, Barrie:
Comfort and Luxury
One of the biggest benefits of using a limo service is the comfort and luxury it provides. Limousines are spacious, comfortable, and equipped with amenities like leather seats, climate control, and sound systems.
Professional Chauffeur
When you use a limo service, you'll have a professional chauffeur who knows the city well. Your chauffeur will take care of the driving, parking, and navigation, allowing you to relax and enjoy your tour.
Safety and Security
Limousine services are licensed and insured, and their drivers are professionally trained and screened. When you use a limo service, you can be sure that you're in safe and secure hands.
Customized Tours
Limo services can customize your tour according to your preferences. You can choose the attractions you want to visit, the duration of your tour, and even the type of limousine you want.
Expert local knowledge
Limousine drivers are familiar with the local area and can provide you with valuable insights into the best tourist attractions and hidden gems that you might miss otherwise.
Impression
Limousines are known for their luxury and sophistication, making them an excellent choice for special occasions. If you're planning a romantic getaway or celebrating a milestone, hiring a limo service Barrie can help you make a lasting impression.
Read More: Enjoy a stress-free Christmas with the best limousine service!
Hire a Barrie Limousine Service and Explore The Best Destinations with Top Limo!
Barrie is a lively city with a lot of beautiful scenery and interesting places for tourists to visit. Hiring a limo service Barrie can take your trip to a whole new level of ease and luxury, whether you're there for the weekend or just for the day. A professional driver will take care of the driving, making sure you are safe and sound and giving you useful information about the area. 
With a customized tour, you can choose the places you want to see and the type of limousine fleet you want, which will make your trip one that you'll never forget. Barrie has something for everyone, from the beautiful waterfront to the MacLaren Art Centre, from the Barrie Farmers Market to the Snow Valley Ski Resort.
A limousine service like Top Limo can help you see it all in style. It also offers services like Barrie wedding limo service and Barrie prom limo service.  Look no further than Top Limo if you're searching for the best Barrie private car service. Contact us right away!